24 hours in Osaka
Or how to eat your way through Japan's culinary capital
As the third most populated city in the world and the culinary capital of Japan, Osaka attracts foodies and tourists from all over. Here's a guide that is sure to keep your day and your belly full. Little advice: make sure to wear clothing with a little bit of extra room. Now welcome to Japanese food heaven!
The Momofuku Ando Instant Ramen Museum should be your first stop. Walk through the story of Momofuku Ando, who dedicated part of his life to creating the perfect cup of instant noodles. In 1958, Ando marketed the first package of pre-cooked instant noodles, spurring a new worldwide food culture that you can admire in the 800-some packages exhibited at the museum. But the coolest part of your visit will be the chance to create your own personalized instant noodle cup. You get to design and decorate the cup, choose the broth and the ingredients, seal it up and package it to go. If you're looking for an original gift idea, this certainly checks that box! The museum is free and the personalized noodle cup is about 300 yen ($4).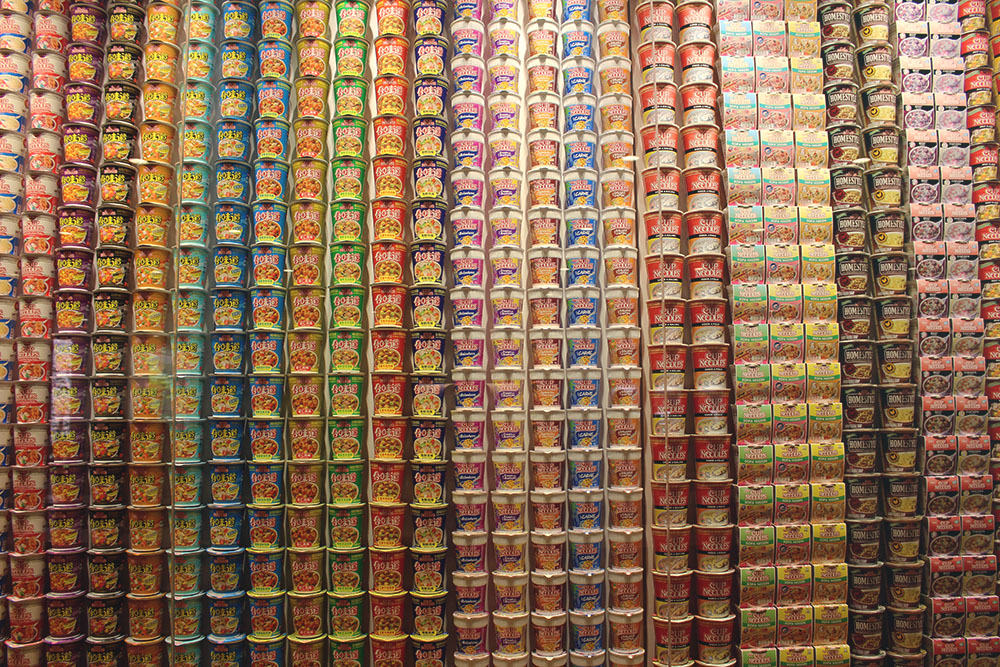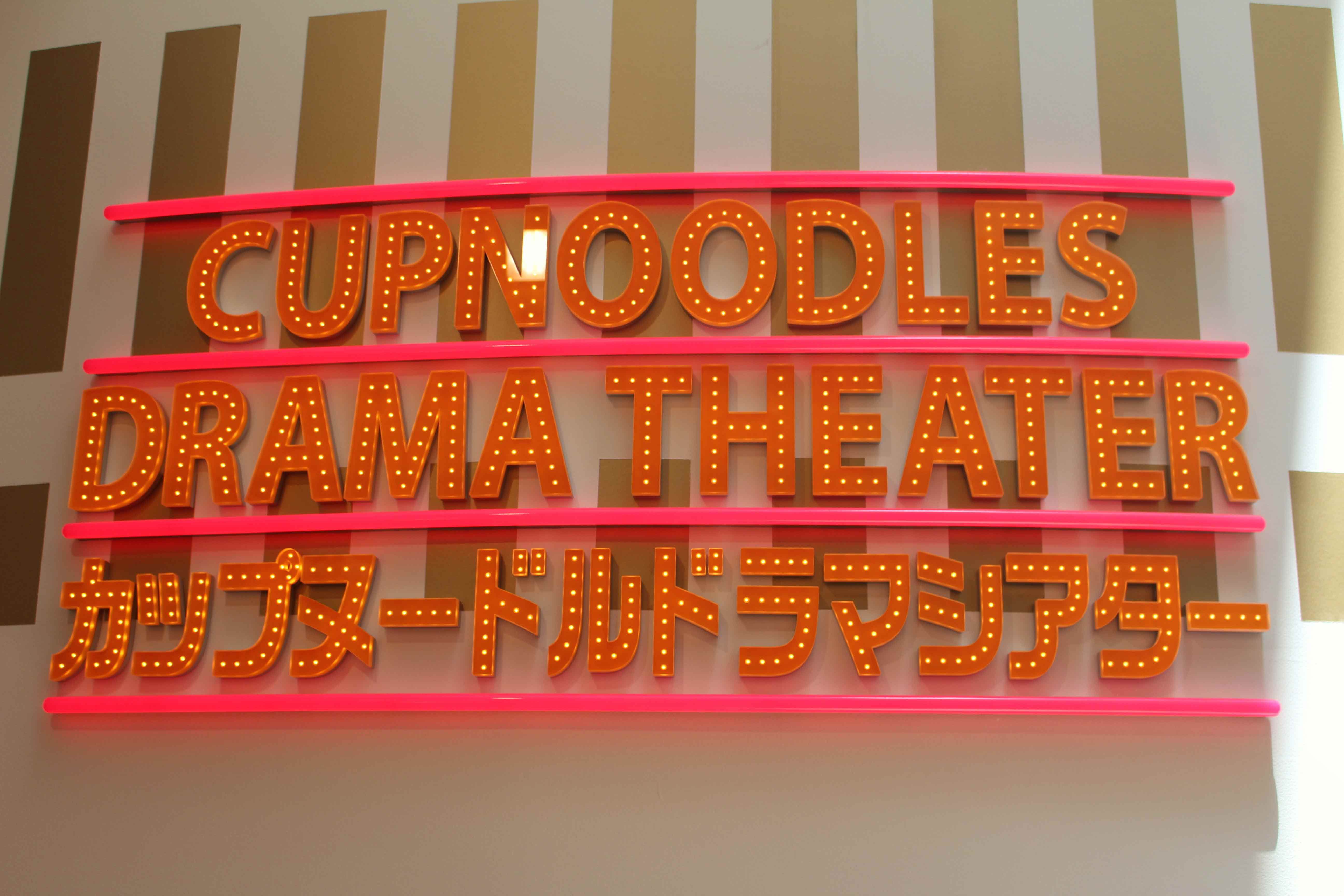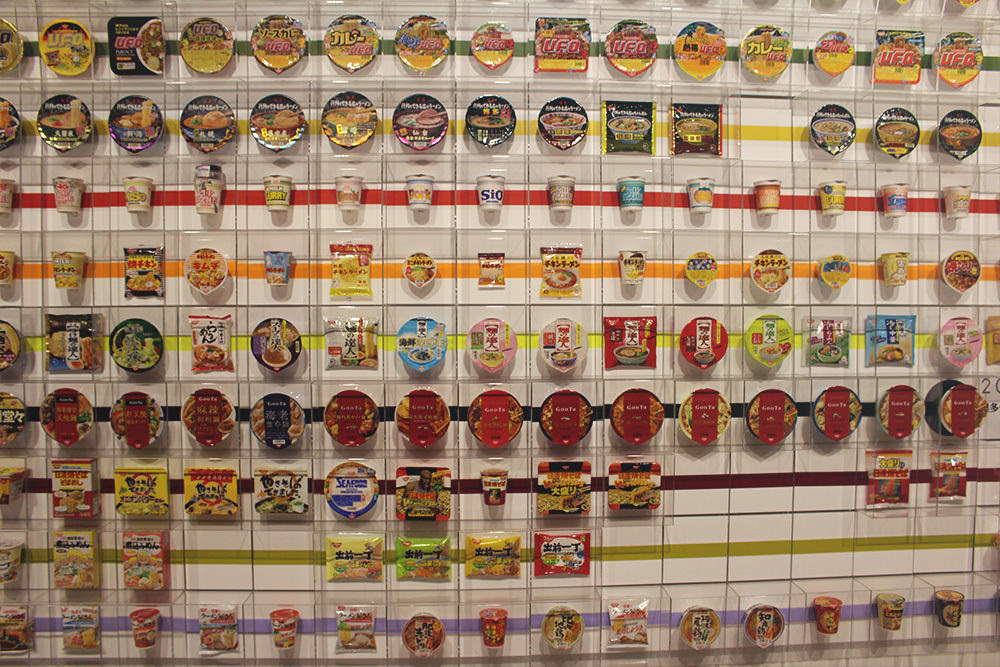 Of course, you'll leave the museum hungry, so here are three food-filled spots to consider next: Dotonbori, Kuromon-Ichiba Market and Shinsekai.
Dotonbori is an explosion of neon signs and facades decorated with sculpted animal shapes. Head here if you want to feel the crowd, do some shopping, or (here comes the gem) sit at small counters and eat local delicacies like okonomiyaki, takoyaki or kushikatsu. All of these items pair beautifully with a light beer. 
Okonomiyaki means "that which you love/want" (okonomi) + "grilled" (yaki), and it translates in the culinary world as a sort of Japanese crêpe-pizza-omelette. There are no limits to the possible flavours: pork, seafood, cheese, eggs, kimchi, etc. Traditionally, you eat it on the same hot plate on which it was cooked. Either way, it'll definitely be what you love/want.
"Dotonbori is an explosion of neon signs and facades decorated with sculpted animal shapes."
Takoyaki is like a donut made with crêpe dough, stuffed with octopus, covered in Japanese BBQ sauce, mayo and shallots and topped with bonito-flake (dried fish) sprinkles. You can try it at Dotonbori or at the Kuromon-Ichiba Market, which also offers a variety of seafood and veggie-tempura skewers.
Speaking of skewers, kushikatsu is one of the most delicious versions, made with meat, veggies or seafood, then breaded and dipped in a sweet soy sauce. Daruma was one of the first restaurants to offer it. You can go to Daruma in the Shinsekai district, which is perfect if you like the outrageousness of Dotonbori but are looking for something a little less busy. While you're there, make sure you look up to see the famous big, floating blowfish. Once you've eaten to your heart's and belly's content, it's time to go underwater (no need to wait two hours) to the Osaka aquarium.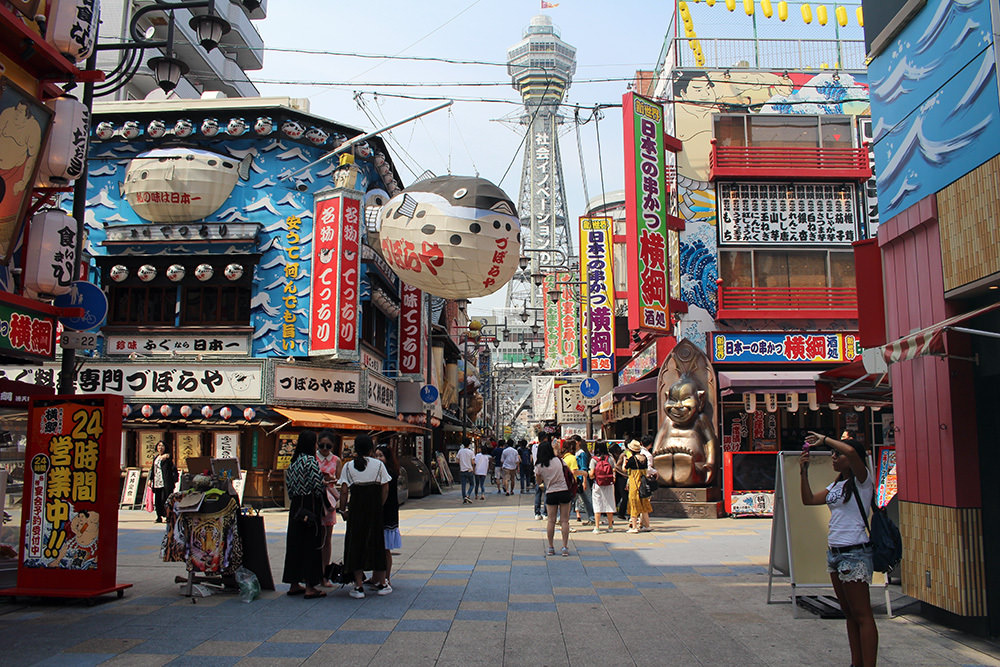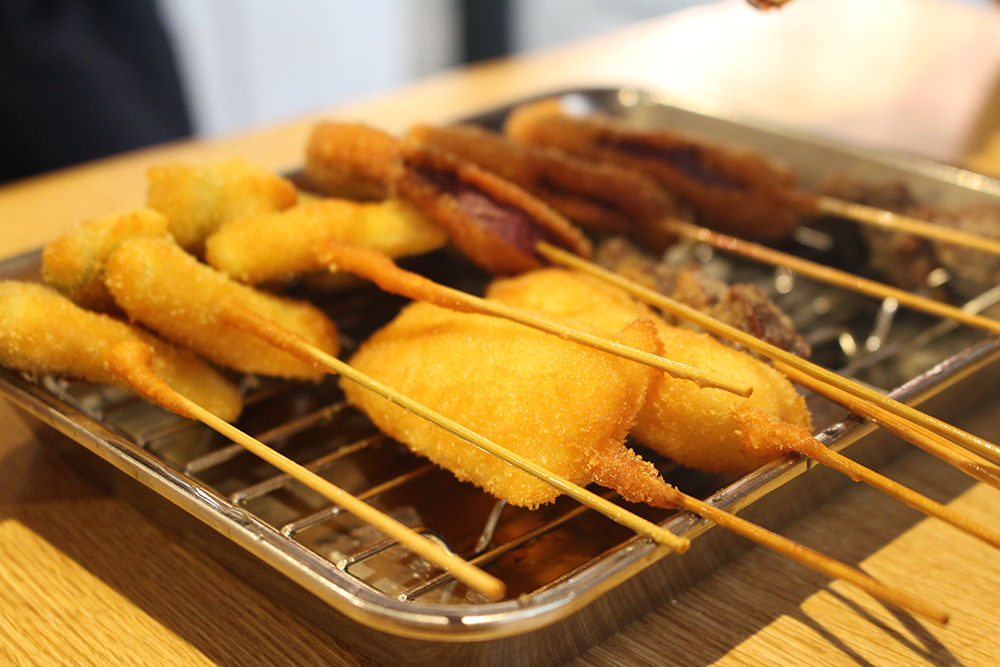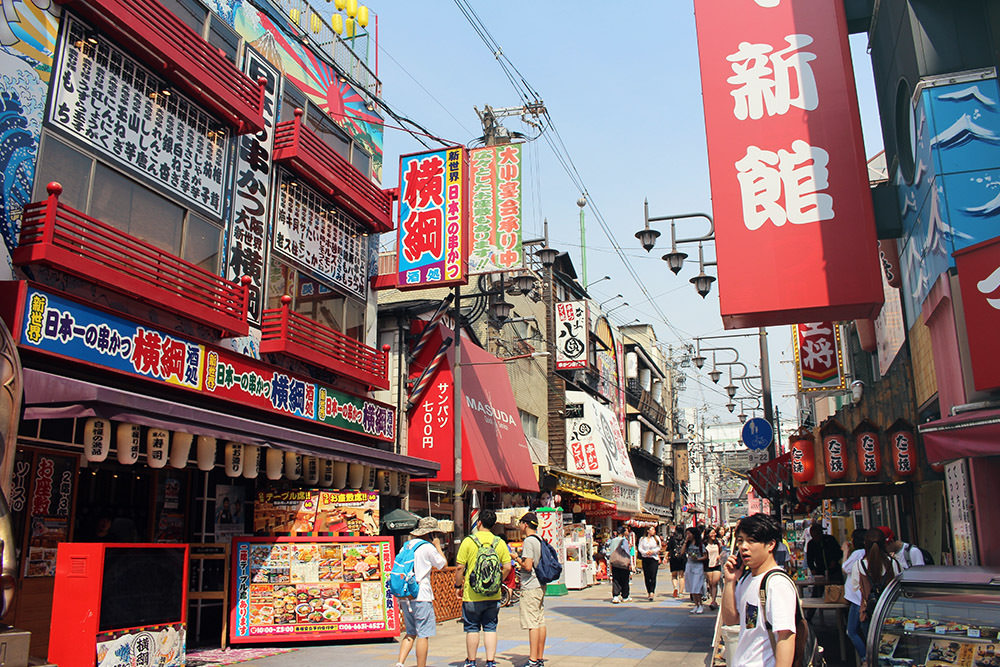 Considered one of the best aquariums in the world, the Kaiyukan Aquarium has over 15 large tanks and each one recreates a region of the Pacific Rim, including Japan Forest, icy, snowy Antarctica, and the Pacific Ocean. This last one is a 9-metre-deep, 34-metre-long tank that houses whale sharks, the largest fish species in the world. Elsewhere in the aquarium you can also see jellyfish, penguins, sea lions and seahorses. You can even pat a shark or a stingray. Spoiler alert: the former feel rough and the latter sticky.
"Where to next? Amerikamura! This neighbourhood is full of coffee shops, boutiques and bars that attract young crowds."
Where to next? Amerikamura! This neighbourhood is full of coffee shops, boutiques and bars that attract young crowds. It's where you go to find great buys, but mostly to people watch among a colourful crowd. Our fave spot to do this is Triangle Park. If you are a little hungover and in need of some fuel, I recommend another street food wonder, Hokkyokusei. Get an omurice, an omelette stuffed with rice, accompanied with sauce.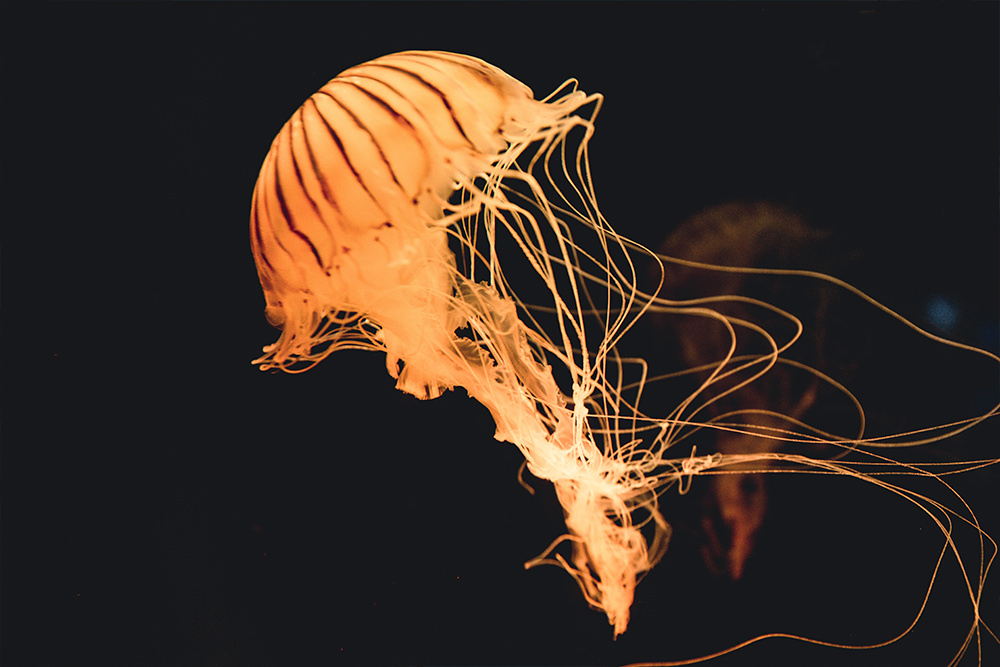 Thirsty? Up until the mid '90s, a Japanese law prohibited small breweries. As a consequence, large beer companies have been brewing boring beers for decades. Today, microbreweries are starting to emerge, but the trend isn't quite as established as it is here in Canada. Due to their rarity, microbrews in Japan are expensive, but the cozy Beer Belly pub serves Minoh, brewed in town and for a reasonable price —so there's hope! And you will love the pale ale as much as the beef burgers with bacon. I did mention loose clothing at the beginning of this article, right?
After a full day with a full belly, recover in a homey Japanese-style room, tatami included, at HI Shin-Osaka. The hostel is easy to find, in the heart of the city, and only a five-minute walk from one of the most important stations in the country. If you get a room above the 10th floor, you'll get a stunning view of the city and you might even manage to catch a glimpse of it before passing out until your next adventure.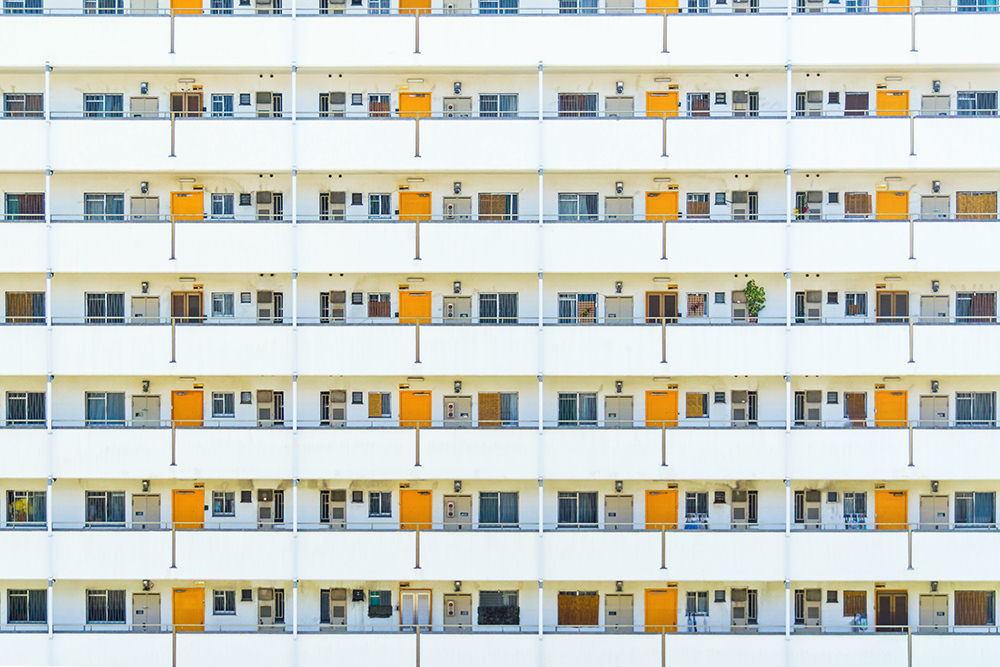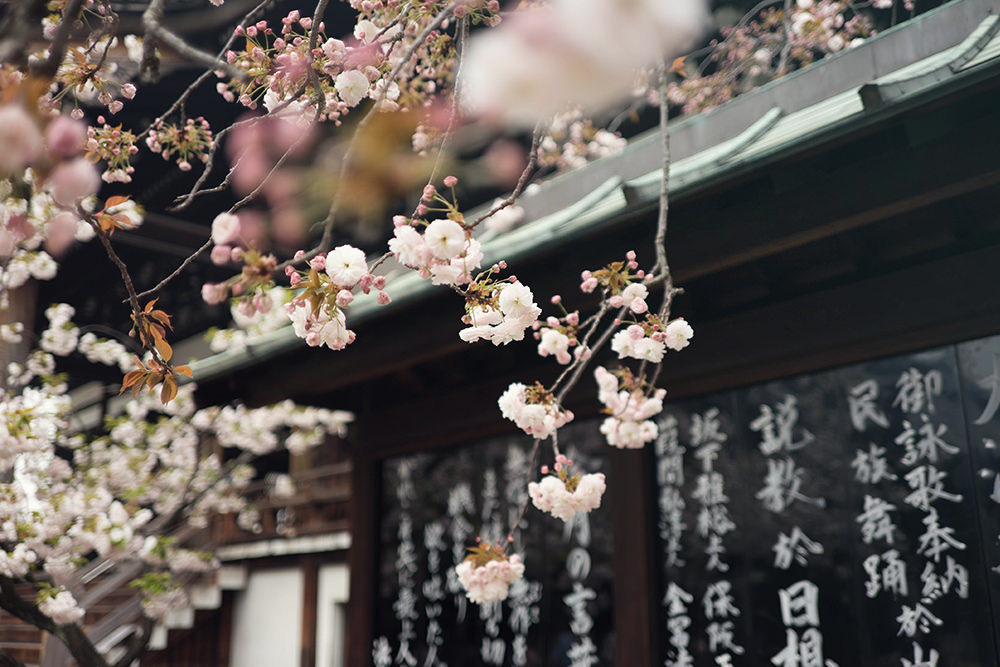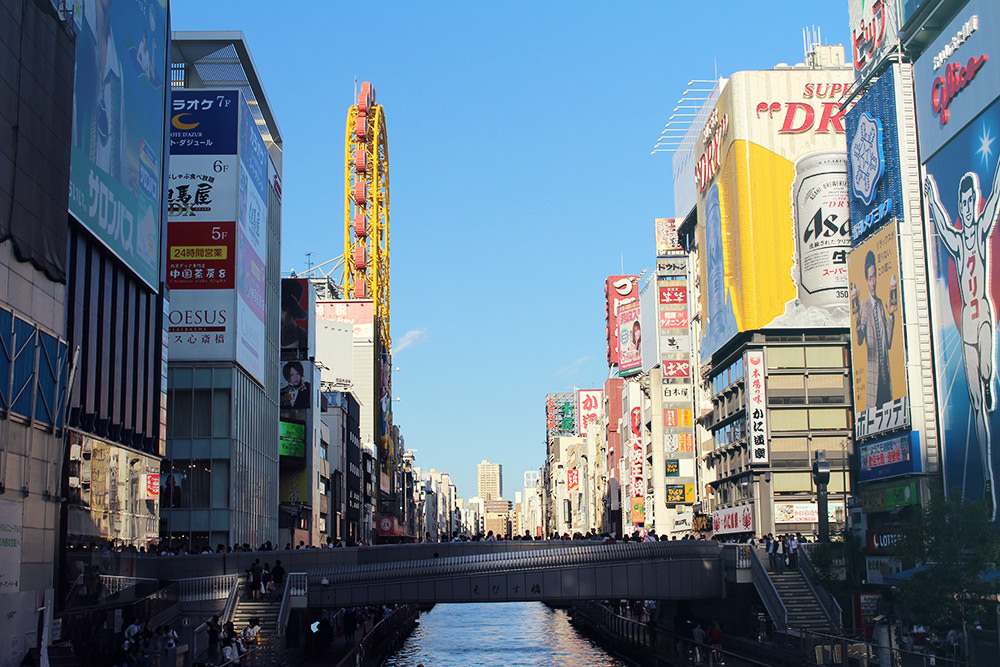 You may also like to read