Whenever I tell people I'm from Quebec, they almost always associate me with Céline Dion. Awesome. I don't have much in common with the diva, but I guess all over the world people are compared to similar clichés. To clear the air, here are ten must-know facts that much more useful than Céline's discography!
1. Dispel the myths
I'm sincerely sorry. Most of us have never seen a caribou in the wild, or black bears or lynx. We do not live in wood huts or teepees, and definitely not in igloos. Last year, the car officially surpassed the dog sled as the primary means of transportation. It was a chance for a wicked party! ;)
2. The streets are alive
For pedestrians, crossing the street everywhere except at intersections is a way of life. For drivers, the signal is optional. For cyclists, anything goes. Nothing to do but learn to accept it.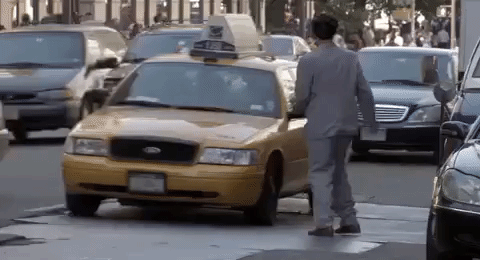 3. Know your scales
Breakfast at Gaspé, lunch at Tadoussac and dinner in Gatineau. It isn't impossible, but we guarantee if you try to drive through the whole province in one go, you won't see any of it. Québec is big, very big, and although you may be tempted to plan a driving-packed itinerary, you can still see a lot of it without spending all your time on the road.
4. Rain or shine don't matter
We sometimes find it redundant listening to our parents constantly talk about the weather, but when the temperature goes from -30 to +30, it becomes a favourite topic of conversation whether we like it or not. Incidentally, you can play almost every imaginable sport in Quebec: on land, on water, on snow or in the mountains. Except, perhaps, those requiring a dessert.
5. We keep hockey faces safe
Hockey was invented in Montreal in 1875, but the goalie mask only appeared in 1959. Jacques Plante, a Canadian goalie in Montreal, wasn't interested in jeopardizing his life every game, and fought hard against the NHL to wear protection. He finally won the case and returned to the goal without the fear of taking a puck to the forehead ever again.
Thanks to you, Jacques, many still have their faces (and brains) pretty intact.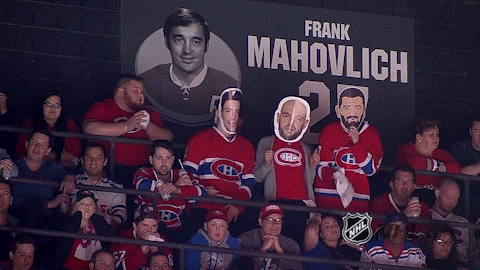 6. We have funny words
Our French can sometimes seem funny, but it's jam-packed with our history! The most common example: corn is referred to as blé d'Inde in French, which literally mean India's wheat. Why not simply call it maïs (corn)? Well, because the explorers who discovered it were initially looking for the road to India… yeah it still doesn't make sense.
7. Ask us about our sweet tooth
Quebec produces 80% of the world's maple syrup. And believe me, it deserves to be consumed on more than just pancakes or at the traditional sugar shack. We use it as a yogurt topping, a marinade on baked salmon steaks, and everything in between from breakfast to dessert. Some even add it to their coffee!

Besides the syrup, there is a range of maple-based products to discover like maple butter (to die for), maple sugar, maple crystals, ice cream... you get the picture.
8. We have a river with an identity crisis
The St. Lawrence River is unique. It is a river, of course, but it often behaves like an ocean. Towards Trois-Rivières, you can start to feel the effects of the tides. Beyond Québec City, its water becomes salty. Its marine ecosystem is exceptionally rich and includes belugas and several species of whales.
9. We know how to celebrate in style
The Quebecois know how to celebrate, and we definitely don't like feeling parched. Within the last 10 years, Quebec has discovered a love for microbreweries. Today, there are over a hundred of them, with more than 3,000 beers in unique flavors brewed around the province.

10. Tell me what you eat and I will tell you who you are
Traditional Quebec cuisine is a mix of French and British comfort dishes, but has been enriched by the cuisine of the many cultures that have come to settle here. Today, every mom's recipe for spaghetti sauce—or egg rolls—is the best. Bagels and smoked meat that make up the internationally renowned Montreal smoked meat sandwich arrived with the Jewish community.
And with this, I wish you all an amazing trip to Quebec! 
You may also like to read