Member Discount
Sundog Transportation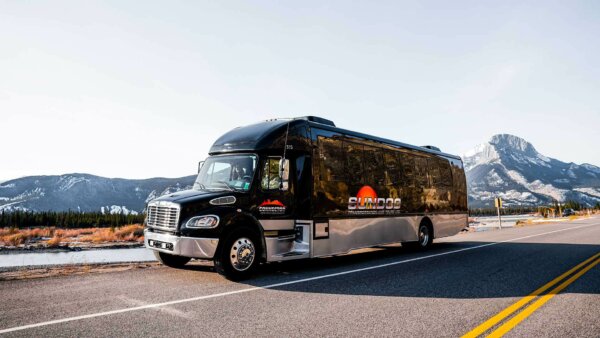 Jasper-based since 1997, Sundog provides first-class transportation, tours and activities to visitors of Western Canada. Locally owned and operated, they offer personalized, consistent and quality products and services throughout the Canadian Rockies and beyond. Sundog transportation services pick up and drop off right at our hostels in Jasper, Lake Louise, Banff and Calgary (winter only).
Get 25% off bus transportation between Edmonton and HI Jasper or 15% off bus transportation between HI Jasper, HI Lake Louise and HI Banff with your HI membership card.
How Does it Work?
These routes do not include sightseeing stops. Check out Sundog's 15% discount on sightseeing tours in Jasper National Park, too!
414 Connaught Drive
Jasper, AB
T0E 1E0