Member Discount
Sundog Transportation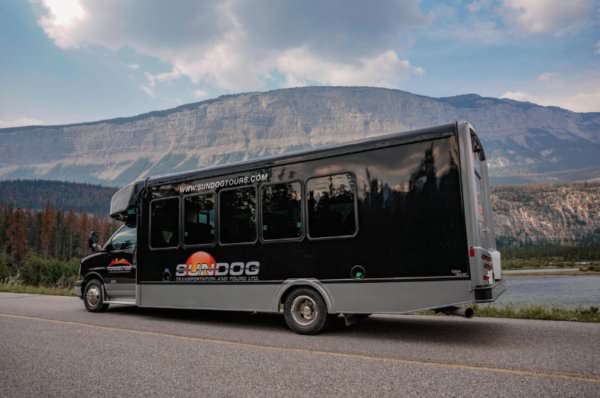 Jasper Alberta based since 1997, Sundog Transportation has been providing first class transportation to visitors of Western Canada. They are a local company providing bus services in Banff and Jasper National Parks. Their fleet is driven by a motivated and entertaining team ready to help you discover what Canada has to offer, as well as provide quality transportation between our hostels.

Departure times: 
Departure from Edmonton at 2:30pm/Arrival in Jasper at 8:30pm

Departure from Jasper at 7:00am/Arrival in Edmonton at 12:30pm
Get 25% off bus transfers between HI Edmonton and HI Jasper with your HI membership card.
How Does it Work?

414 Connaught Drive
Jasper, Alberta
T0E 1E0