What to splurge on when you're backpacking
One of the best parts about staying in hostels is all that money you save on accommodations. But even budget travellers can let loose every once in a while and find room in the wallet for a splurge or two. When it comes to parting with your hard-earned cash, make sure you spring for little luxuries that will benefit your trip and state of mind.
1. Visit a hot spring or spa
Make room in the budget for a pampering at a hot spring or spa, and relish the chance to incorporate some relaxation into your travels. This is a perfect way to experience a new culture, too. You can seek out a hammam in Morocco or a jjimjilbang in Korea to make a perspective-broadening splash, and even hot springs in British Columbia. Besides, a soak helps ease muscles sore from hauling your gear around on your back.
2. Rent a car for a day
It's easy to get budget-backpacker tunnel vision and always hoard your pennies, pence and pesos when it comes to transport. And while it's true that public transit is one of the most budget-friendly options out there, there are a whole lot of benefits to spending just a little extra and springing for a rental car for the day. You can take your time enjoying the sights without worrying about when the last bus leaves, make your way to more remote places that are off the beaten path and enjoy a flexible schedule. Besides, when you're staying in a hostel, it's easy to make new travel buddies for a road trip, helping you share the cost.
3. Spring for a luxury experience
When you're living the budget travel life, a little luxury goes a long way. Pick up some theater tickets or order a meal at a swanky restaurant to enjoy that taste of luxe without destroying your savings. It's refreshing to pull your best outfit out of your backpack, shake out the wrinkles and dress up for a five-star experience. This type of luxury doesn't have to set you back much, either. To score my best luxury travel deal ever, I slipped on a cheap dress and stood in line at the Paris Opera box office, where I got a €30 seat so close to the action that I was nearly onstage—specially discounted tickets that usually went for €200.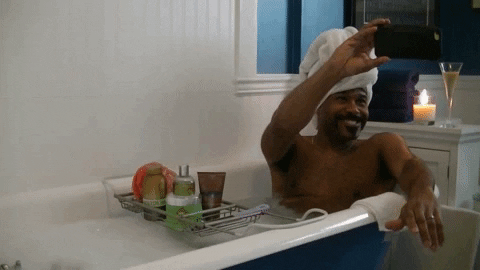 4. Enjoy high tea at a fancy hotel
You can stay in a hostel and still have an experience of luxury hotel affluence, without having to shell out the big bucks. Look for a high tea offering at a five-star hotel near where you're staying, and scope out the dress code in advance so you can come prepared. When I was camping my way around Canada's national parks, I made sure to pack a sundress to pair with my hiking shoes so I could enjoy afternoon tea at the Prince of Wales Hotel in Waterton Park. After a night in a tent, the posh lobby with its view over the lake felt like another world, paired with crisp cucumber sandwiches, cakes and fine tea. Plus, the price point of $33 was a lot easier to handle than the cost of a stay in one of the opulent rooms.
5. Take on a wild adventure experience
You'll never regret the adrenaline rush of an adventure, and spending a little extra money to go skydiving, bungee jumping, scuba diving or ziplining is always worth the cost. The experiences that defy the norm are what you'll remember most from your travels, and flying through the air, riding horses through the backcountry or exploring sunken shipwrecks will become the stories that you'll tell for years after you return home.
You may also like to read