What to know about booking a budget airline
Huge distances between major cities and destinations make air travel across our vast country a good choice, but the relative newness of the ultra low cost carrier (ULCC) concept in Canada still has people seeking reassurance about booking with Canadian budget airlines, Swoop and Flair Airlines. At the end of the day, travelling on a low-cost airline isn't wildly different from flying with a major airline, but here are a few things you'll want to know before taking off.
1. You're gonna pay for everything
With both Canadian low cost carriers, you pay for your baggage—checked or carry-on—and the closer you get to the plane, the more you will pay. So if you know when you book your flight that you're going to be bringing a carry-on or checking your suitcase, pay for it then. The price increases if you pay for the bag at the check-in counter at the airport, and be prepared to pay a lot if you make it all the way to the gate before paying the bill. Travellers paying at the gate are usually people who thought they could get away with a larger bag than is allowed. Don't be that guy.
2. Compare your luggage options
A strange little quirk in the world of Canadian ULCCs is that checked bags cost the same as carry ons, or in the case of Flair Airlines, a little less ($35 compared to $30) Lots of travel experts eschew travelling with checked luggage. The cost of checking your bag, hauling it around and having to wait with the overpackers at the carousel are usually cited as reasons to avoid it at all costs. However, the advantages of more room mean you can be less careful with your packing choices and bring as much liquid as you want. If you're a souvenir collector, the extra space will also come in handy. So check it, if you wish, but remember that if you have an onward flight on another airline, you'll have to pay again to check your bag.
3. Put your stuff in small packages
You're allowed one free personal bag, but it's tiny. If you're an expert minimalist packer going on a quick trip, you could probably get away with just the free bag, but bear in mind just how small it is, and they are very strict about sizing. If you go over the limit, you pay.
For Swoop the limit is 15 cm x 33 cm x 41 cm, while Flair offers a slightly larger 16 cm x 33 cm x 43 cm. To help you picture it, that's only about the size of two packages of letter-sized paper side by side.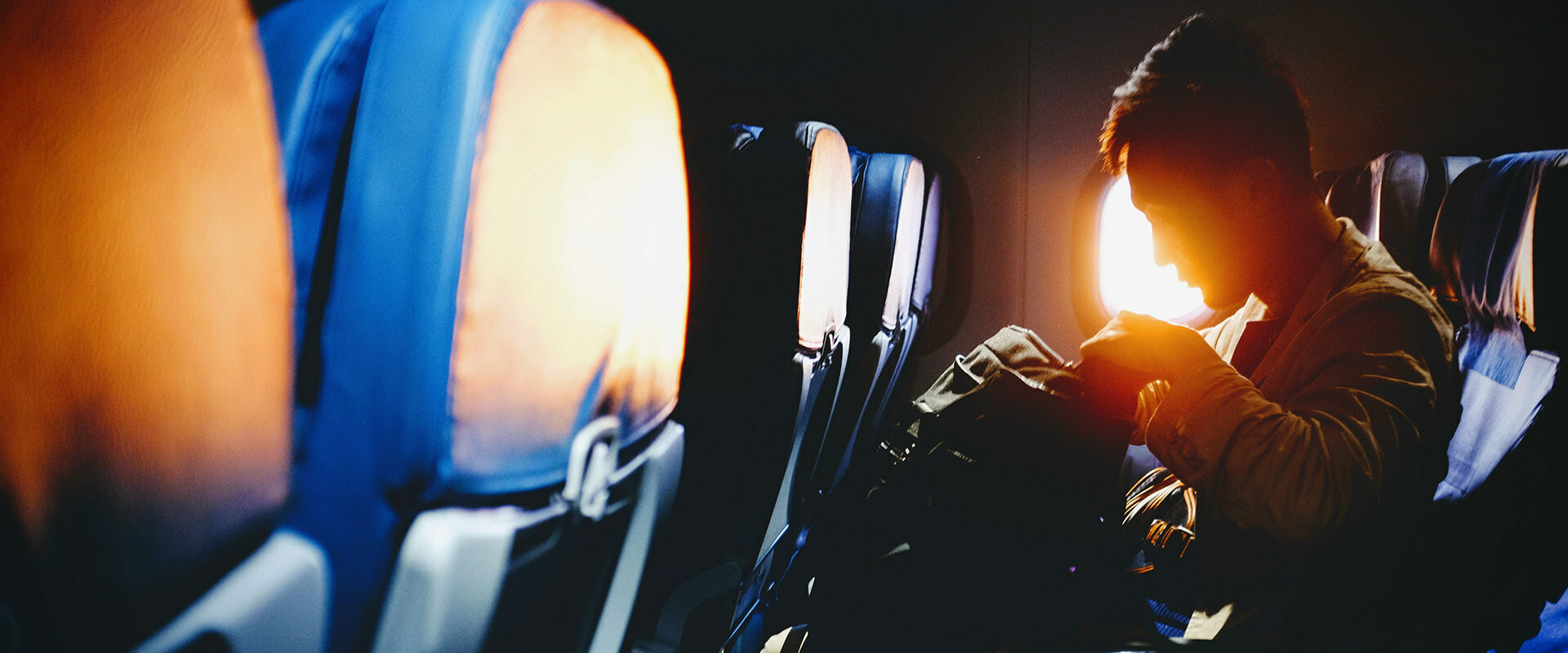 4. Kondo your stuff
Consider carefully what you put in your personal bag. Wallet, passport/ID and phone certainly, but also any prescriptions, eyeglasses, menstrual products, a phone charger and snacks. You may want an abridged overnight kit in case you get separated from your bag with a toothbrush and clean underwear too. Unless you're trying to pack all your stuff into your free bag, make sure it only contains items you really need during the plane ride and a select amount for contingencies.
5. Don't be late 
Don't be late for any flight, but with ULCCs, it's even more imperative. Leaner staffing levels help translate into lower fares, but it also means that the person helping you at check-in is likely also the gate agent, so after check-in closes, there may not be anyone at the desk to help you. Also, flights are typically less frequent than on major carriers, meaning if you miss your flight and need to rebook, you could be looking at a delay of days rather than hours.
6. Download before you go 
Few airplanes have screens in the back of the headrests anymore, so if you want to watch a movie, make sure you download it to your device before you fly. Same goes for books. Airport wifi can be slow, and the on-board version is costly and can't handle streaming or big downloads, so it's a good idea to do it at home. There will be an outlet at your seat for you to charge as you fly. Make sure you land with a full battery because it might be awhile before you can charge up again, and chances are you'll need your phone before then.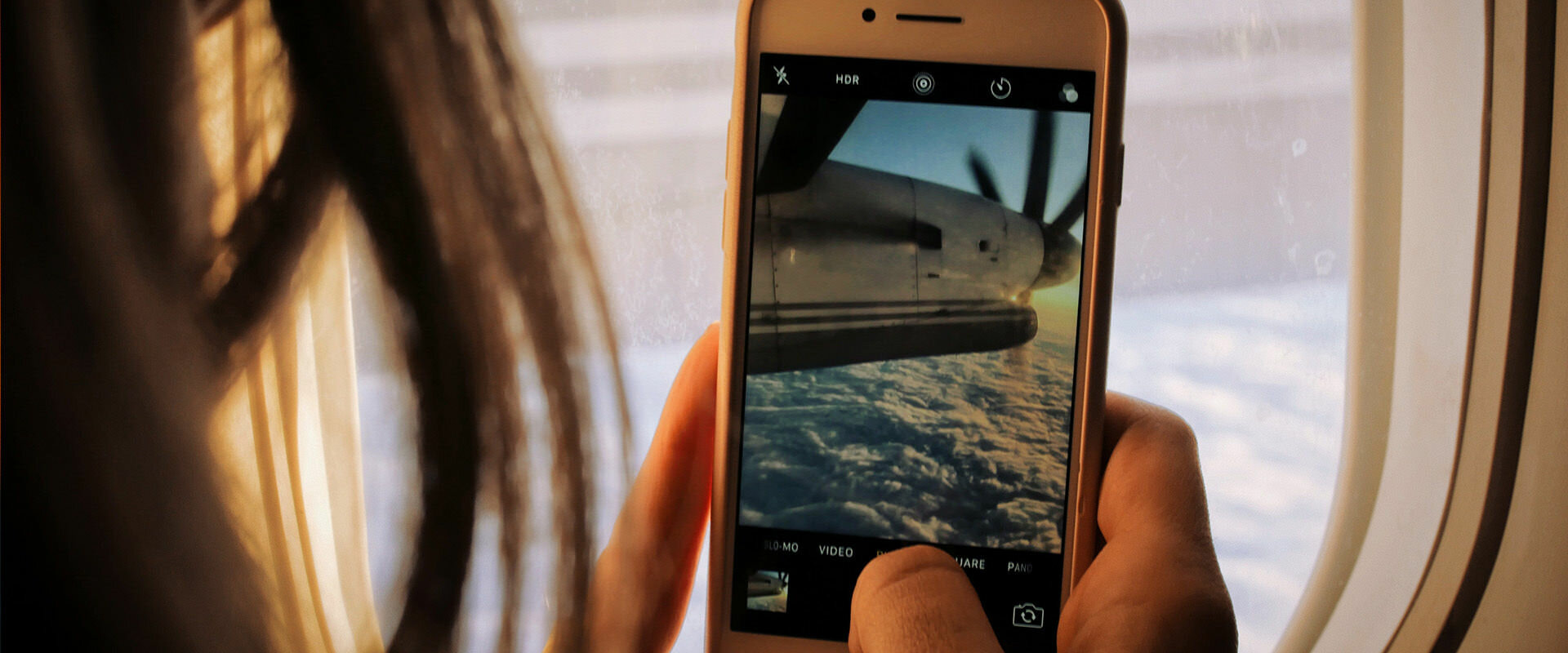 7. Add it up 
The spin with budget airlines is that "you only pay for the stuff you want," which sounds logical, but consider those optional upgrades include a glass of water. You can choose to pay onboard, or you can bring your own refreshments (not booze!) You can't bring a drink through security, but you can purchase drinks after you've cleared screening. To save money, bring an empty water bottle (save space with a collapsible style) and fill it once you've passed security.
8. Buy the insurance
With any airline, there's a degree of risk that you could get stranded. It's rare, but airlines can go out of business or change service suddenly. If you're worried about this, it's a good idea to purchase insurance that includes trip delay/interruption/cancellation. Your bank, auto association and some employer benefit packages offer travel insurance options. Just read the fine print or actually talk to a rep to check exactly what is covered.
9. Bring food from home
Bringing food through security screening is generally not a problem. If you want a warm meal on the plane, buy something "to go" near the gate, but be prepared to pay an airport premium. If you want to bring food from home, good options include picnic staples like sandwiches, cheese strings, crackers, candy and cookies. Stay away from nuts (you don't want to be the reason someone goes into anaphylactic shock) and please, for all of us, don't bring anything strong smelling. Your fermented fish and stinky cheese can wait until you're no longer in the confines of an airplane.
10. Be patient
On average, travellers who choose ULCCs are less experienced fliers than those on other airlines. Lower price points have made air travel more accessible to a wider range of travellers, which is great but it means that things that may be habitual to people who travel regularly by air (going through security, having your boarding pass and ID ready at the gate, etc) won't be automatic to everyone on your flight. If you know what you're doing, make sure you treat the ones who don't kindly, and give yourself plenty of time so you let your rush make you rude.
You may also like to read