What to do in New Orleans
New Orleans, or NOLA, is a fascinating city full of joie de vivre. With a rich cultural mix due to French and Spanish colonization, the arrival of African slaves and the Acadian migration, New Orleans welcomes visitors with open arms and seduces you in no time. Even in the wake of Hurricane Katrina, the city hasn't forgotten how to roll with the punches, or as they say in NOLA, laisser les bons temps rouler. Here are our top picks of places to explore and things to do in New Orleans.
1. Experience Carnival and stroll down Magazine Street
From January 6 to Ash Wednesday, it's Carnival season in NOLA. The entire city is adorned with green, yellow and purple banners, and beaded necklaces in a rainbow of colours hang off front-porch railings and trees. You can feel the city buzzing—it's as if everyone's getting ready for the ultimate celebration.
On Magazine Street, stores like Buffalo Exchange and Funky Monkey sell affordable second-hand costumes and clothing—from the grotesque to the majestic, glitter, top hats, frills and masks—they have it all! A little further down the street is Dirty Coast, a proudly New Orleans-based T-shirt store that opened its doors to rally the community around strong local symbols after Katrina.
For lunch, make a stop at Turkey and the Wolf, where sandwiches are topped with chips and served on kids' plates, cocktails are garnished with Skittles and salt-and-pepper shakers are shaped like frogs. It might just be the strangest sandwich shop in town, but just because the place has a sense of humour doesn't mean that food isn't taken seriously: Bon Appétit named Turkey and the Wolf the best new restaurant in the US in 2017.
2. Wander around City Park
From the restaurant, take the 91 bus to City Park. There's nothing better than a leisurely walk to help with digestion. Relax in the shade of the majestic oaks or visit the Sydney and Walda Besthoff Sculpture Garden. The collection, which includes around 60 works, will leave you in awe. If you still need more incentive, admission is free.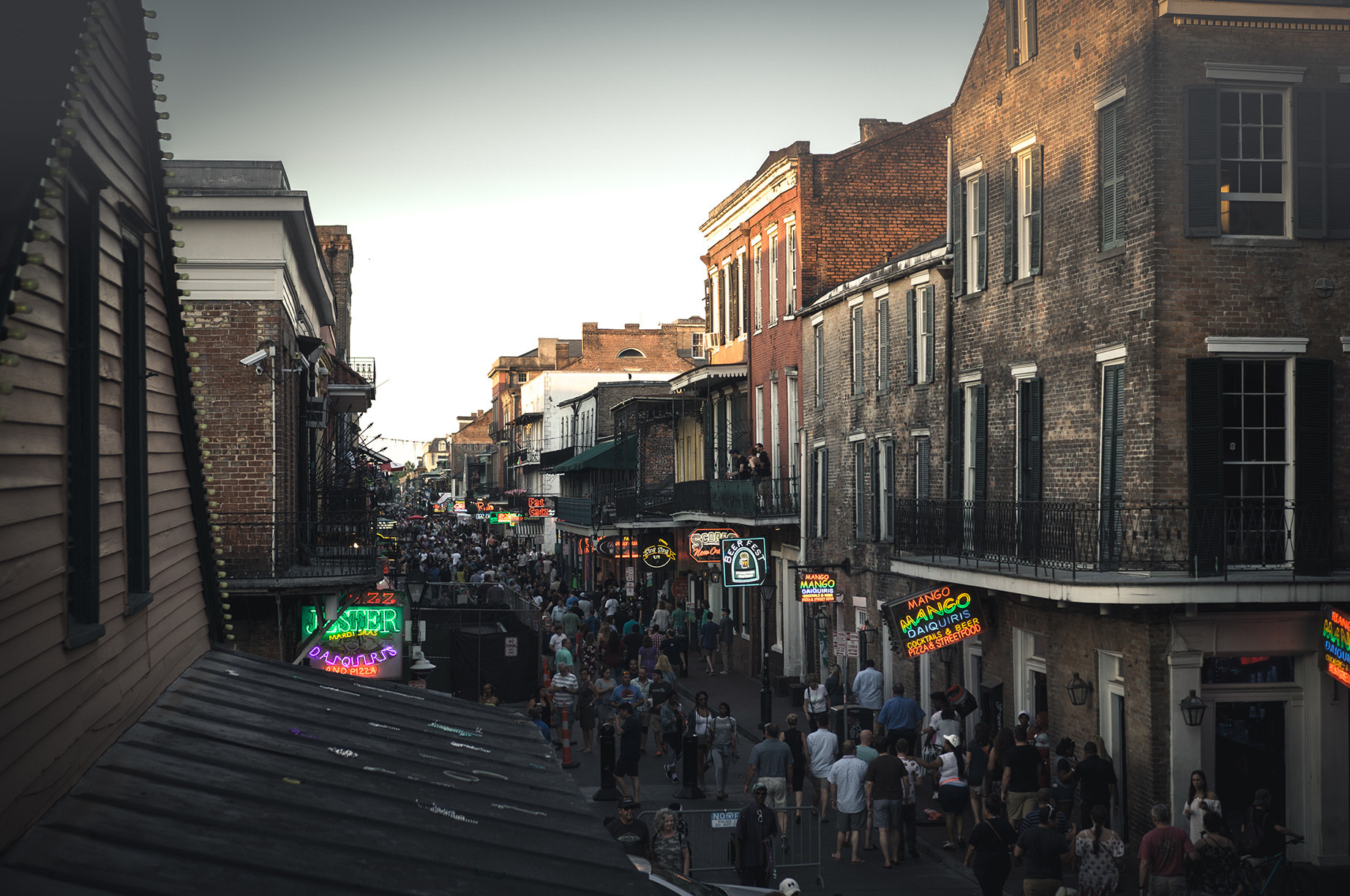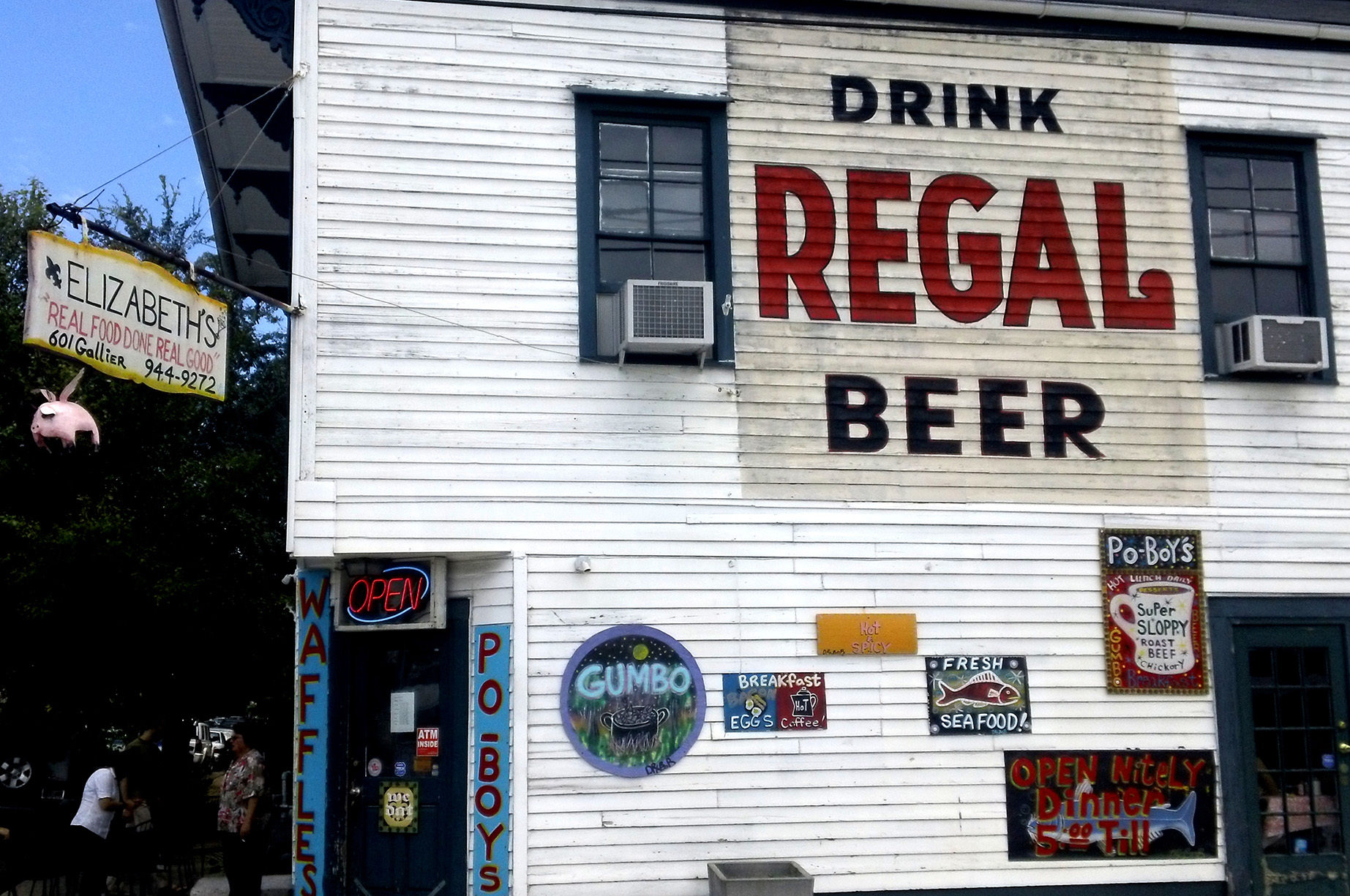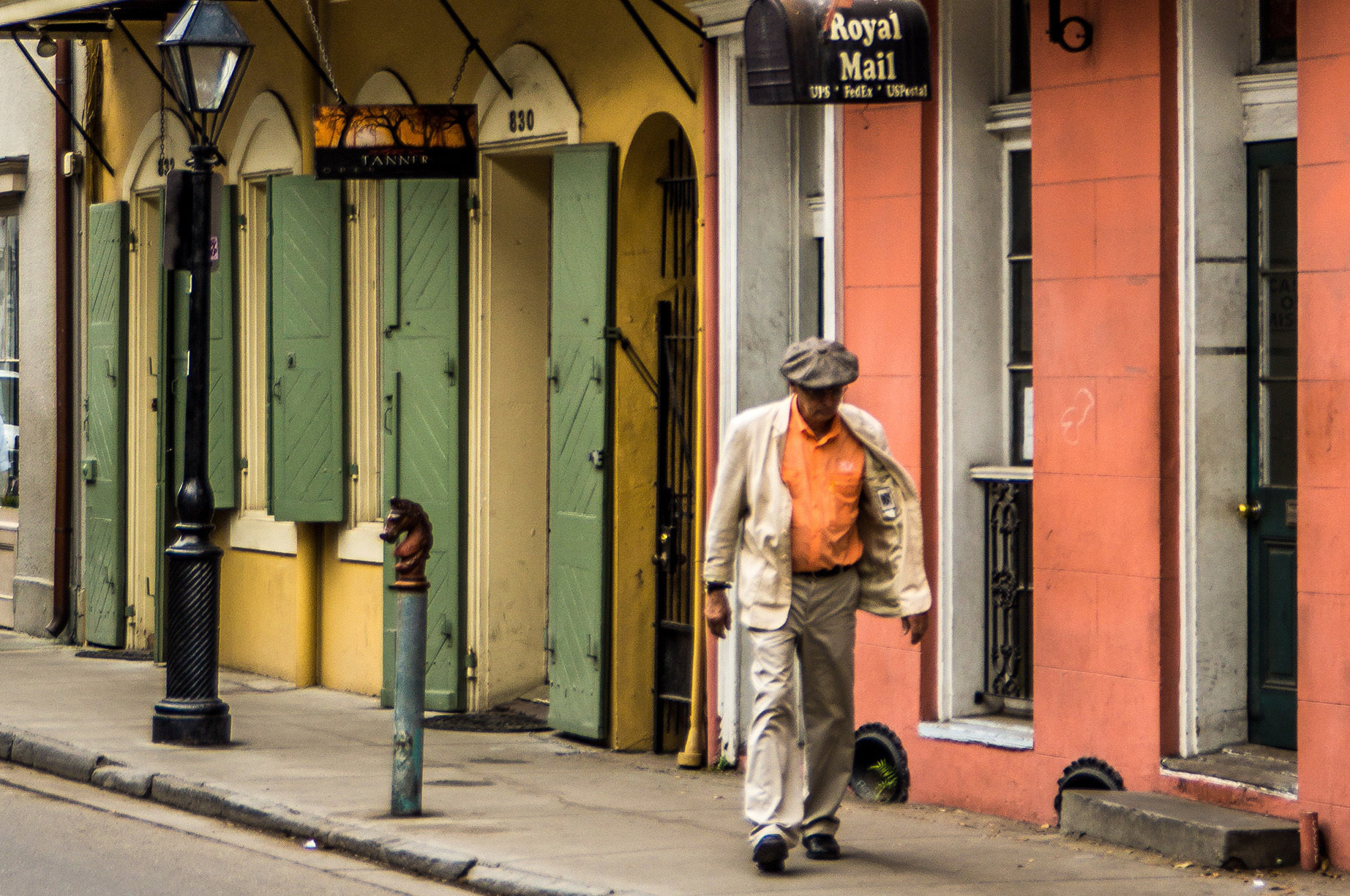 3. Discover the Faubourg Marigny and St-Claude districts
To continue your stroll, head to Faubourg Marigny and St-Claude to soak up the casual atmosphere and take in the crooked cobblestones, fallow plants and vestiges of carnivals past that adorn the fences. They don't call New Orleans the "Big Easy" for nothing!
Enjoy strolling around aimlessly and marvel at the houses with their rainbow shutters and wrought iron gates. Take a break at Satsuma Café and enjoy a kale salad and cold-pressed juice. If you're looking for something a little more decadent, head to Elizabeth's, where you'll find fried chicken and crab, praline bacon, waffles, po'boys, burgers, gumbo and more.
4. Walk down Carondelet Street
Next, check out Carondelet Street, near Lafayette Square in the Warehouse District. Stumptown Coffee Roasters is definitely worth a visit, if only to see how the former carriage house has been transformed into a magnificent space. Freda, just a short walk away, sells designer clothing and vintage-inspired jewellery. They may not be suitable for all budgets, but they're definitely worth a look. Next door is DNO, a clothing, magazine and print shop that's a great place to buy souvenirs.
For dinner, try Marjie's Grill, a South American restaurant with a Vietnamese touch. Take advantage of happy hour and order some Rad Jams, their signature cocktail made with tequila and Campari. Get ready for an unforgettable evening!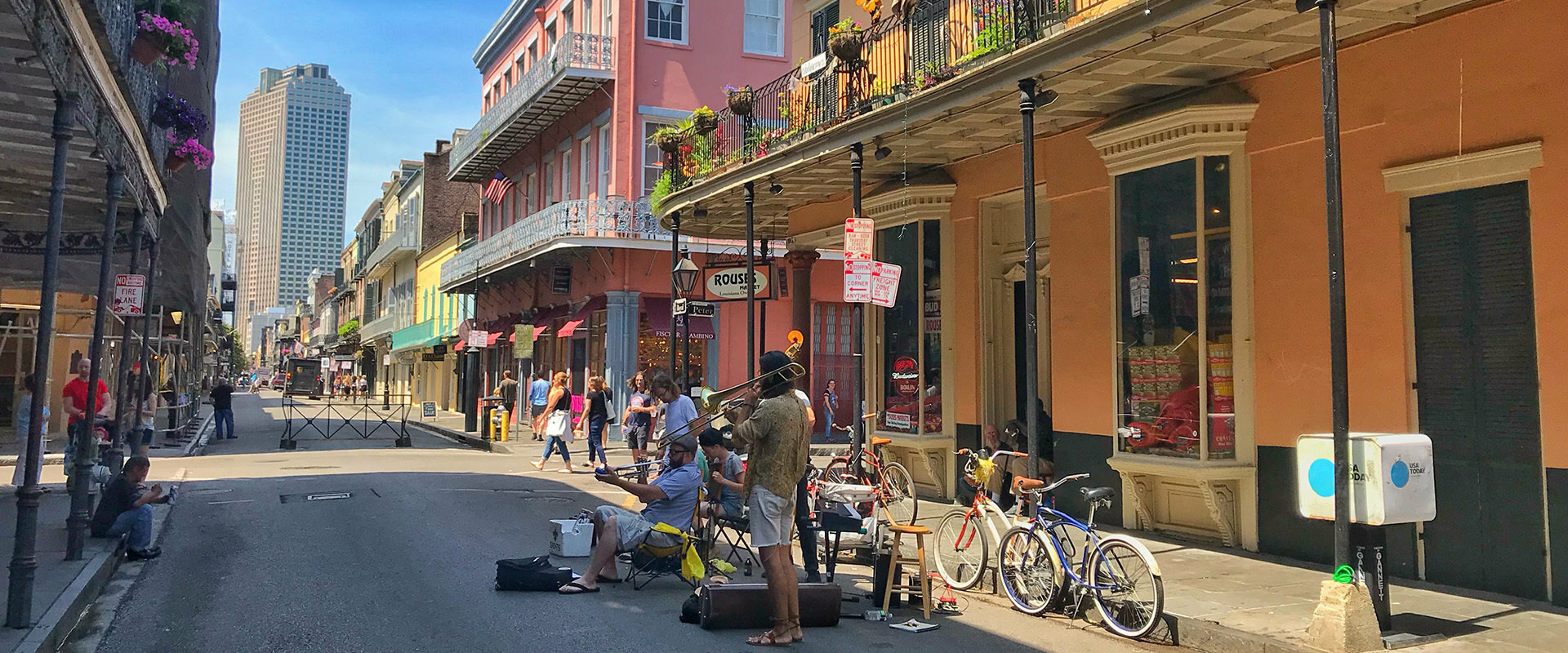 5. Party till the sun comes up
If you're looking for a good time, there are tons of options. On Frenchmen Street, let the sounds of brass instruments guide you from one bar to the next. It's legal in NOLA to wander the streets with a drink in your hand.
Jazz bands are everywhere, from stages to street corners. Our favourite place to go is Bacchanale Wine, a wine garden where you can choose from dozens of bottles on offer and there's live jazz playing. Bacchanale Wine also serves minimalist Mediterranean-inspired cuisine that pairs perfectly with your wine.
For a night of dancing, head to Mod Dance Party, a DJ dance party every Saturday at different locations in the city.
If you want to impress your date, we recommend Seaworthy, an oyster and cocktail bar. During your visit, don't forget to order a Sazerac, New Orleans' signature cocktail.
6. Get some rest
NOLA may not seem to sleep, but you'll need to! The HI New Orleans hostel on Canal Street will open in spring 2019 and is located in the thick of the action.
You may also like to read