What to do when you're
the only person at
your hostel
One time, about eight months into a nine-month backpacking trip, I checked into this awesome-looking hostel in a tiny village on the coast of Portugal for a few days. I had to call the owner a few times to get him to come down to let me in, and as he showed me around he told me that one other person was booked in for the next night but he wasn't sure if they'd show up. "So it's just me?" I asked. "Just you," he told me.
That person never did show up so for three nights I had the entire place to myself. The hostel had a tiled front terrace that looked out over a forest pathway towards the ocean, with a small table and chairs and a rack of surfboards. There was a common area with a big-screen TV and a massive DVD and video game library and a bunch of bean bag chairs. The bathroom had a wood-floored shower and rainshower head. I chose my bunk, and then changed my mind and chose another bunk. I wandered through all the rooms. I sat in one beanbag chair and then another. And then I tried to figure out what to do with myself.
Hostelling and backpacking are social and communal ways of travelling, by definition really. But every now and then, especially at smaller more remote hostels in the off-season, you can find yourself totally alone. I admit, after eight months of busy hostels and constant socializing, it felt pretty weird. So what do you do? Turns out the best plan of attack looks a lot like Kevin McCallister in Home Alone.
Take over the kitchen
First things first, I hopped on a local bus into town and hit up the grocery store. I stocked up on the backpacker-in-Europe staples: bread, cheese, olives, pasta, sauce and a 1€ bottle of vinho tinto. I'm no gourmand, but with a kitchen to myself, I was gonna dine in style (and that means adding in an appetizer course).
Back at the hostel I felt no shame dabbing into the leftover oil and vinegar for my bread. I cooked up a storm, drank wine from the bottle and left my mess on the counter and the dishes in the sink 'til the next day. Sacrilege.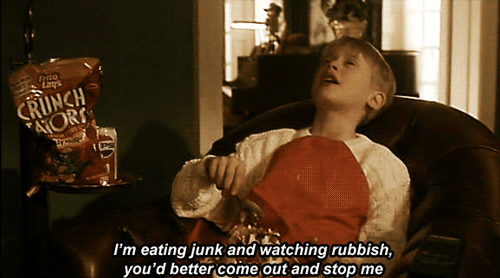 Have a dance party
Once you realize you're well and truly alone, crank up the music and throw yourself a dance party for one. You'll feel like an idiot, and look like one, too, but after months of sharing spaces with strangers, a little no-holds-barred dance-a-thon feels so good.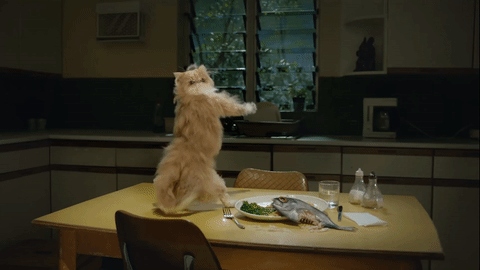 Take an epic shower
I lucked into a sweet shower situation at this hostel. Had I found myself alone at the hostel I stayed at in Brno, Czech Republic, which I assume doubled as a 1920s orphanage from a bad movie, complete with stark group showers, it wouldn't have been quite as glorious. But here in Portugal with a rain showerhead, cedar stripped floor and glistening stone-tiled walls… I couldn't pass up the opportunity to linger as long as I wanted in the shower. No one was waiting for me to get out, no one was hoping I wouldn't use up all the hot water, no housekeeper was trying to get in to clean up the mess of the 25 hostellers who showered before me. Just me and the gentle caress of an Amazonian rainforest and the sweet tunes of the Lion King soundtrack (I'd left it playing in the living room). 'Ngonyama 'ngengw'ebo...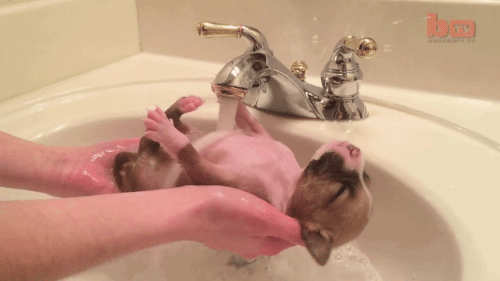 Call home
Sometimes it's tough to find a quiet spot to fire up the ol' FaceTime machine and connect with the folks back home. So when you've basically inherited a palace to yourself, use the opportunity to hoard the wifi for mega catch-ups. Don't just call mom and dad, either. Check in with your best friend, your second-best friend, the nephew you haven't seen since he was born, your grandparents, your boss, everyone.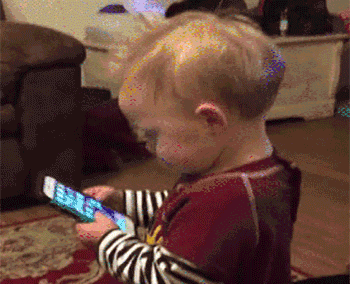 Unpack and repack
With no one else to bother in your shared room, use your newfound hostel dominance to completely unpack and repack your backpack. Do laundry if you're lucky enough to have facilities on hand, re-fold or re-roll things, purge things you forgot you'd packed in the first place. Crinkle all your plastic bags with reckless abandon. Hang your undies to dry on the bedposts. This is you time.
Revel in the solitude
Above all, just take in the perks of solitude. If you've been travelling for a while, or will continue to travel for a while yet, moments like these are special little pauses in what can otherwise be a full-on, jam-packed, face-to-face-to-face experience. And that part of it is awesome; it's why we travel in the first place. But moments when we can be with ourselves and reflect a bit on where we've been and where we're going are awesome, too.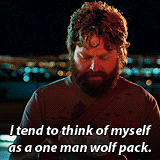 You may also like to read