What's hostelling like now?
As the world emerges from three months of lockdown like a sleepy bear coming out of hibernation, so have many of our hostels. And we couldn't be happier! We know that so many travellers are keen to scratch their itchy feet, get back on the road and return to our hostels… but what will hostelling will look like in the age of coronavirus? From half-capacity dorms and hand sanitizer to payment, private rooms and PPE, we've answered all your questions about what your next stay with us will look like.
What are the biggest changes?
That's tough to say—we've rethunk the entire hostel experience from top to bottom, but if you're looking for a TL;DR, here's what you might notice first: dorms, where they're offered, are operating at 50% capacity for the most part (though not if you've got the room booked out for your own group of travellers), our cleaning and disinfection methods have been cranked to 11, and we're doing as much as we can to make social distancing easy within all shared spaces. Read on to see how that'll work.
Can you even travel in Canada right now?
You can! With talk of travel bans, quarantine and non-essential travel still top of mind, it can be hard to know what's actually allowed these days. As of late-June, restrictions continue to ease and non-essential travel is allowed within and between most Canadian provinces, though some areas have discouraged it. Provinces in Atlantic Canada are still restricting non-essential visitors and require a 14-day quarantine upon arrival in the province. Manitoba also requires a 14-day quarantine for out-of-province visitors. We cannot emphasize enough the importance of doing some research about travel restrictions in your home area or your destination before you book and go.
What's changed at check-in?
You'll still receive the same friendly welcome you're used to when you check in at reception—just from behind a plexiglass barrier. From the moment you arrive, you'll spot clear signage and instructions to maintain physical distancing. Most front desks will have face masks available for a small fee, and we encourage low- or no-touch payment (like tap). Of course, all high-touch surfaces like payment terminals and key cards will be frequently disinfected, too.
Can I quarantine at your hostel?
For the most part, no can do, friend. As social spaces, hostels are typically not a suitable place for you to do this so we can't allow anyone who needs to meet this requirement to stay at our hostel. That said, in cases where hostels may be operating with only private ensuite rooms, it may be allowed. Your best bet is to check the safety information linked on each hostel's page on our website to see what's up.
What if someone with COVID-19 rocks up?
We can't accommodate any guests with virus symptoms. This protects the safety and comfort of our staff and guests. Some hostels may grab your phone number and email address for contact tracing, if necessary, and we might ask you a few questions about your travel history and any symptoms. And if you're staying at a property in Alberta, we recommend using that province's tracing app. If anyone comes down with COVID-19 symptoms during their stay, we're ready to follow public health guidelines to get them the help they need (and they'll be asked to leave the hostel).
How do dorms work?
While some hostels are offering only private rooms right now, solo travellers can still grab a bed in a shared room in many of our properties, but we've taken steps to maintain distancing in these cases. Rooms shared by people who aren't travelling together will operate at 50% capacity—there will only be one person per bottom bunk. Bedding and towels will be waiting on your bed, freshly washed in hot water. Once you check out, our housekeeping staff will take all of your used bedding from your bed and sanitize it for its next use.
But what if I'm travelling in a group?
You can use all the beds! So if you're on a road trip with three buddies, the four of you can fill a four-bed dorm if you book out the whole thing. After that, it's business as usual, right down to the arguments about who's top bunk and who's bottom bunk. We've opened up a lot more 'private dorm' options on hihostels.ca, so if you'd like to book your group into one room (or at more than 50% capacity), that's your best bet.
Why do I need to leave for cleaning?
Travellers staying in shared dorms need to leave their room between 11 a.m. and 3 p.m. Housekeeping only enters the room if someone's checking out that day, but keeping our rooms and hallways clear just makes our enhanced housekeeping strategy run a whole lot more smoothly—and given how hard they're working at the moment, we hope you'll be cool with helping them out. Plus, you should be out exploring at that time anyway!
What about private rooms?
Our private rooms and family rooms are still available—many with their own ensuite bathrooms for a little extra comfort, and, like we said, we've added more private dorm options, too. In fact, some hostels are only offering private rooms for now. In any private room (including privatized dorms), there will be no housekeeping during your stay, but we'll thoroughly clean and disinfect each room for the next guests.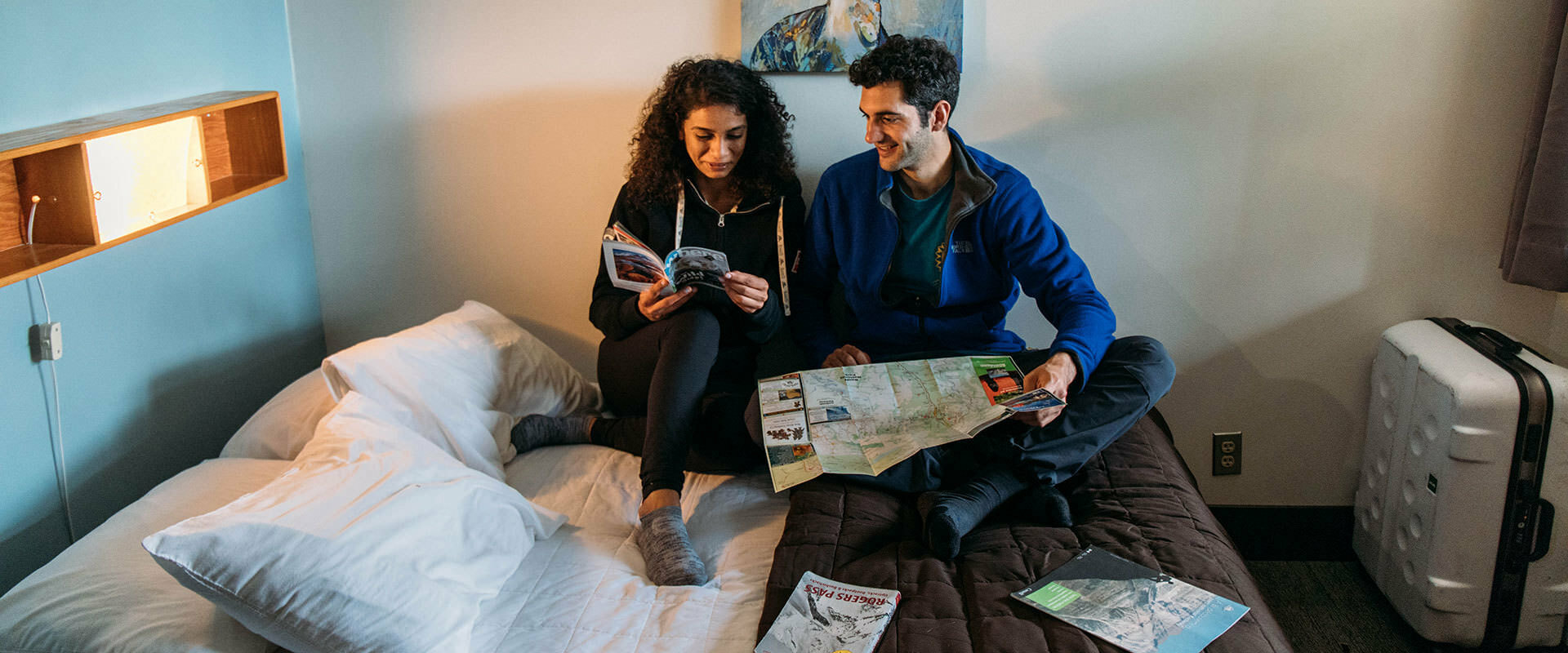 Are the shared bathrooms clean?
You bet. And we've reduced the maximum occupancy of shared bathrooms. That's why you might see some sinks or toilets with an 'out of service' sign on them—to give you a little more room. Plus, we've put disinfecting wipes or sprays in each bathroom for guests to use, and we've beefed up our cleaning protocols to keep everything spotless.
How do kitchens work?
Saving money by cooking your own food (or boiling your own instant noodles, at least) is one of the things travellers love about hostels. Some hostels have decided to close their kitchen, but in most, new measures are in place to control numbers and give you space in the kitchen. In many, you'll need to sign up to a pre-scheduled time slot to cook. Unfortunately, this may mean that not everyone staying at the hostel will have access to the kitchen for every meal. You'll still be able to access your food outside of your scheduled time (while keeping your distance) so plan ahead and stock up on non-cook items and easy fixes. Our staff will also be happy to recommend nearby eateries or delivery services if you're in a pinch.
You'll find cleaning instructions in our kitchens and our cleaners will be sanitizing like crazy in between cooking shifts. While only one member of a group can cook in the kitchen at a time, you can all eat together in the dining room. We've reduced capacity there, too, to maintain a two-metre buffer between guests or groups.
How about hostel restaurants?
Some of our on-site eateries have closed, but wherever possible they're open and diligently following local health guidelines, reducing seating to ensure social distancing and either using disposable or digital menus or disinfecting them after use. The food and drink is as delicious as always.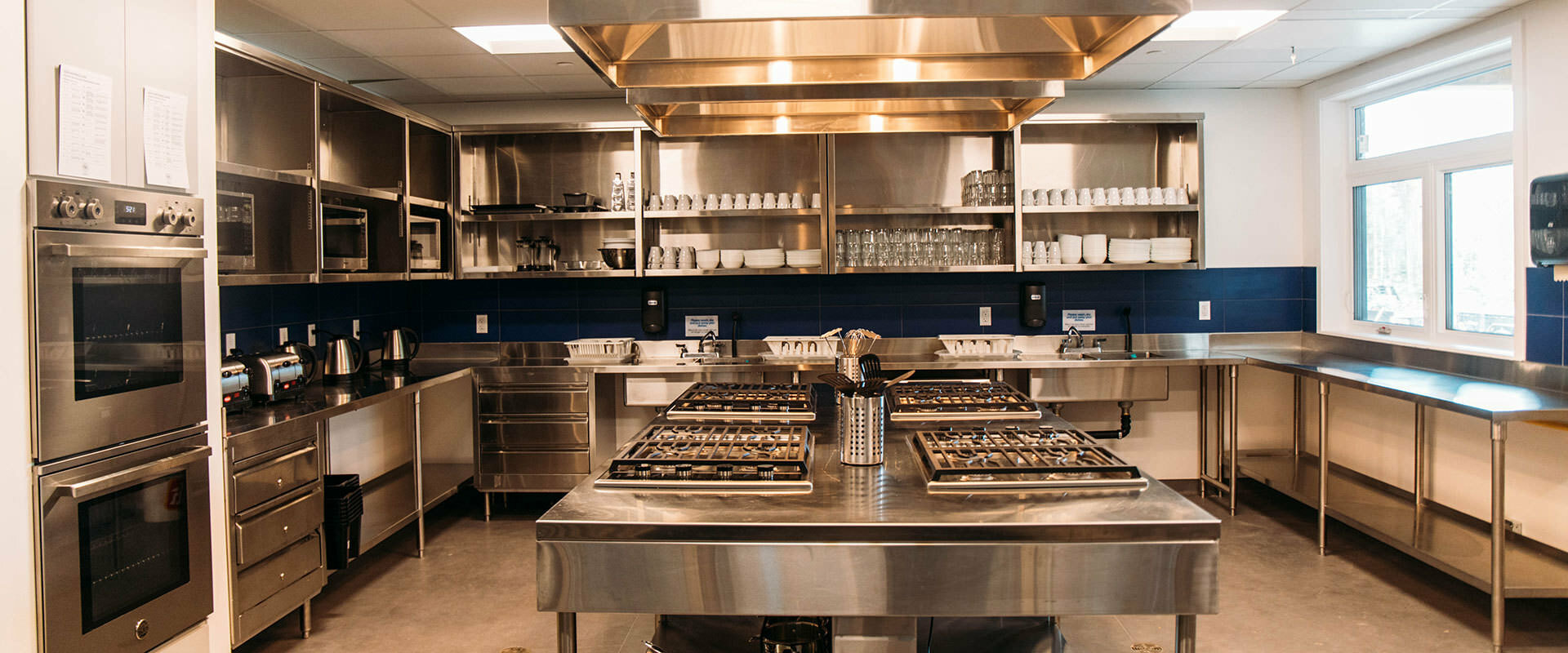 Do you have hand sanitizer?
We've got loads of the stuff. Hand sanitizer has been placed in key areas of our hostels.
Do you have face masks?
Yep—you may see them on the faces of our staff, and you can get your own for a small fee at reception. Face masks are required while cooking in some hostels, so it's a great idea to pack your own if you have one. They're also recommended for times when you're not able to maintain a safe social distance and you're able to wear one comfortably and safely.
Are activities still going?
Yes and no. Hostel games like pool and darts are locked up for now, and group activities like pub crawls and walking tours are on pause for the time being. However, some outdoor activities like barbecues and campfires will happen when social distancing can be maintained. COVID may take away our walking tours, but it will never take our socially distant s'mores.
What else is happening around the hostel?
You can also do a bit of socially distanced socializing in our common areas like TV rooms, games rooms, lobbies and lounges, but some furniture has been removed to guarantee physical distancing, and maximum occupancy signage keeps a cap on numbers. These spaces will be cleaned and disinfected regularly, especially high-touch surfaces.
What are staff doing?
Loads! We've undergone extra training to help fight the spread of COVID-19, we do self-assessments before every shift to make sure we're symptom-free, we wear masks, gloves and PPE where appropriate and we maintain social distancing ourselves as much as possible. If ever you have any questions about how things work, we're happy to help. And we can't wait to see you back in our hostels soon!
You can find more detailed information about the changes and safety measures affecting each hostel that is opening soon by clicking on the 'How We're Keeping You Safe' button on each hostel's page on our website. If you have any questions, let us know!
You may also like to read