6 ways to experience Banff without a car
If you've never visited Banff, you're missing out. This mountain town is one of the world's most beautiful. When you're there, the setting is so stunning it feels as though you've stepped onto the set of a movie. Surrounded by mountains, pretty lakes, fresh air, and tall pines, Banff is an easy favourite for Canadians and international tourists alike.
1. Head to the lake
As mentioned, Banff is probably one of the most stunning places on earth (IMO). The lakes that dot the landscape just outside of town have a lot to do with that. You come to Banff to hike and swim in the beautiful lakes. Some of the coolest ones to check out include:

Vermillion Lakes
Two Jack Lake & Lake Minnewanka
Bow River Trail
Tunnel Mountain
Johnston Canyon

Getting there: Many of these nearby lakes and trails are accessible a short walk within the town of Banff or a quick ride via Roam public transit with fares as little as $2! (Fun fact: If you're staying at HI Banff, guests get a free local bus pass!)
As a side note, when hiking and visiting the lakes, don't forget to practice proper trail etiquette (leave no trace, respect fire restrictions, don't blast your music, etc.) and pack the essentials. Once, a forgotten pair of hiking shoes resulted in my partner hiking in Converse sneakers for three days. You don't want to know about the blisters…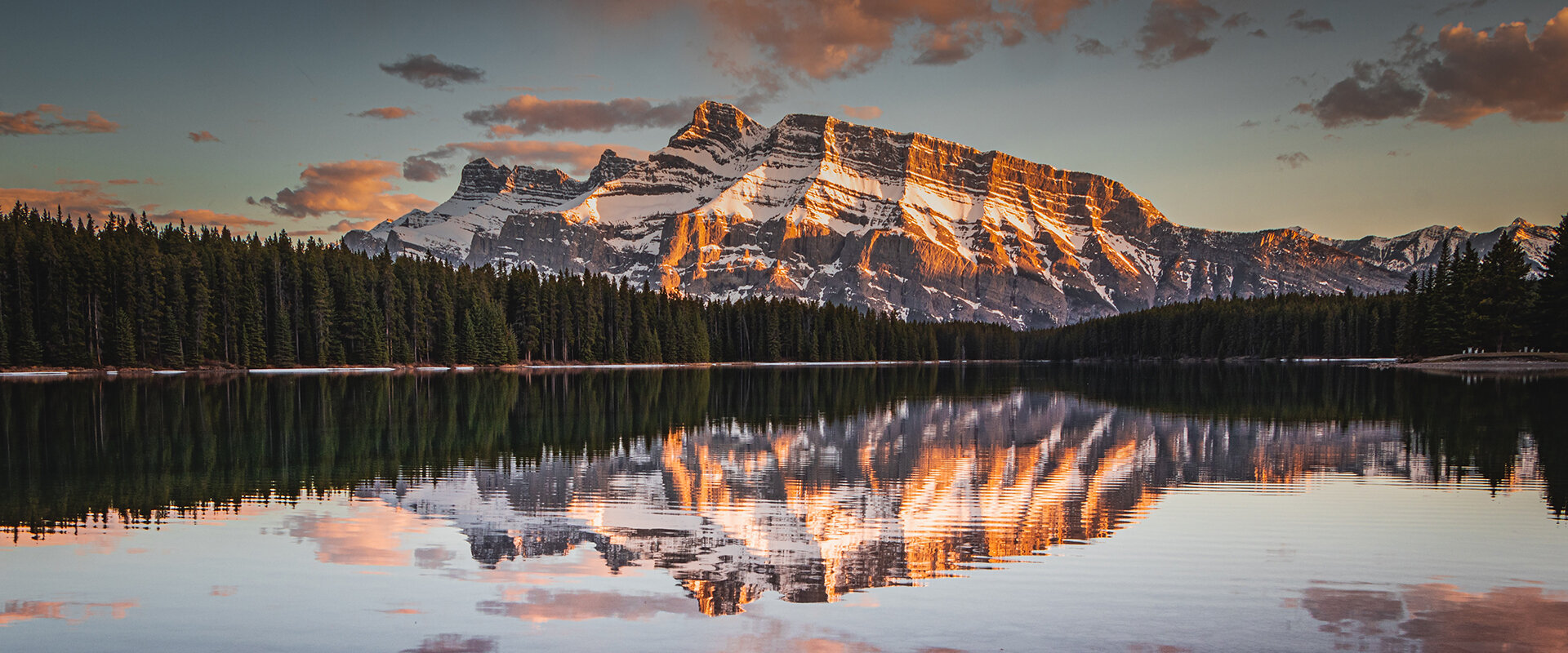 Can't beat the views from Two Jack Lake
2. Get paddling
Whether you're a seasoned canoer/rafter or a total newbie, this is such a fun way to explore Banff. You get to see the area from a totally different perspective and what's better than floating in the current?
About 500m from Banff town centre, you can rent a canoe or raft and either paddle around on your own or sign up for a tour. A word of advice: this is also a great thing to do if someone who you're travelling with has an adventurous heart but may not exactly have the fitness level to match. I'm speaking from the experience of someone who discovered this hack as a way to avoid family arguments…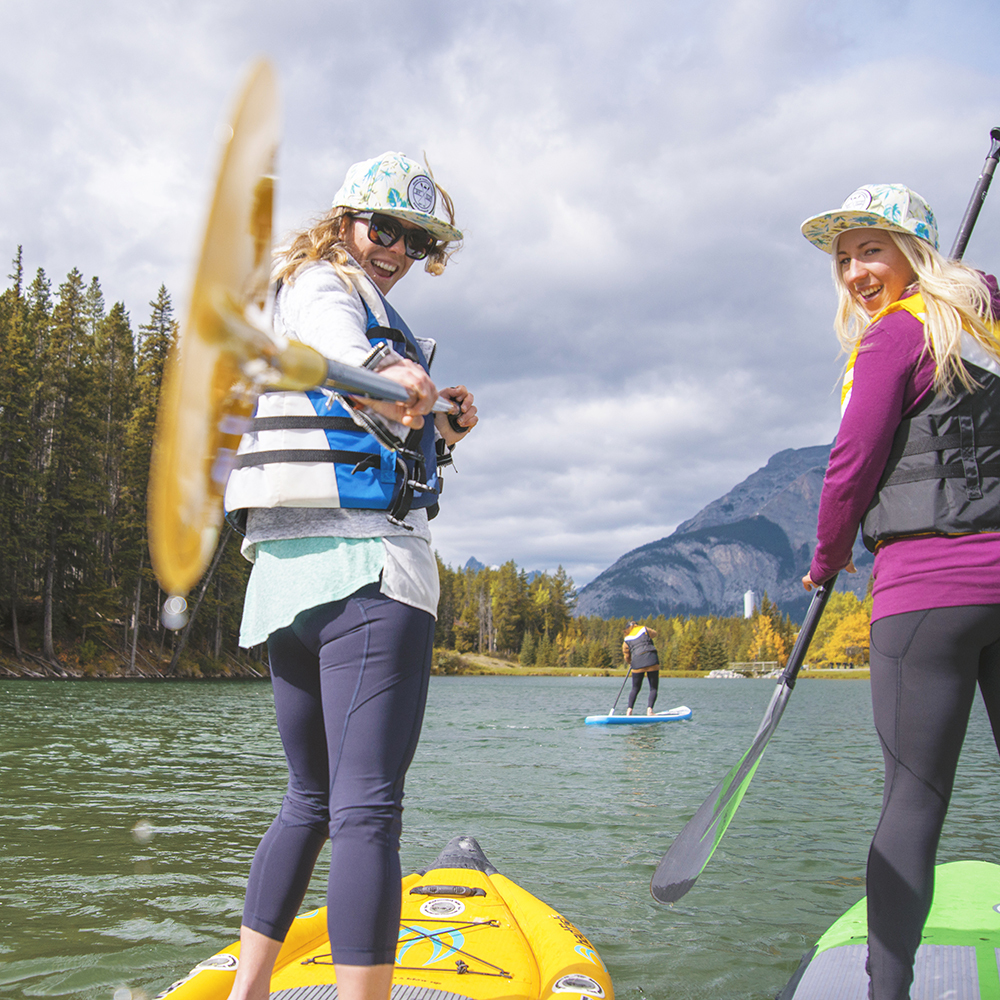 © Travel Alberta
3. Hit up Banff Ave
When I mentioned that Banff feels movie-set worthy, Banff Avenue is the vibe I'm talking about. This is a must-see while visiting here. Located literally right in the middle of the mountains (and a very short walk from HI Banff), the street is full of charming shops, bars, cafes, restaurants, and tourist information.
What I love most about exploring Banff Avenue, though, has nothing to do with anything that I just mentioned. Rather, it's a quirky little trait I noticed (the little details are what make a place, right?) In many of the shops and hospitality venues, you'll see the employees wearing name tags complete with the flag from their home country. Talk about travel-oriented and a town that highlights (and celebrates) cultures from around the world. How Canadian!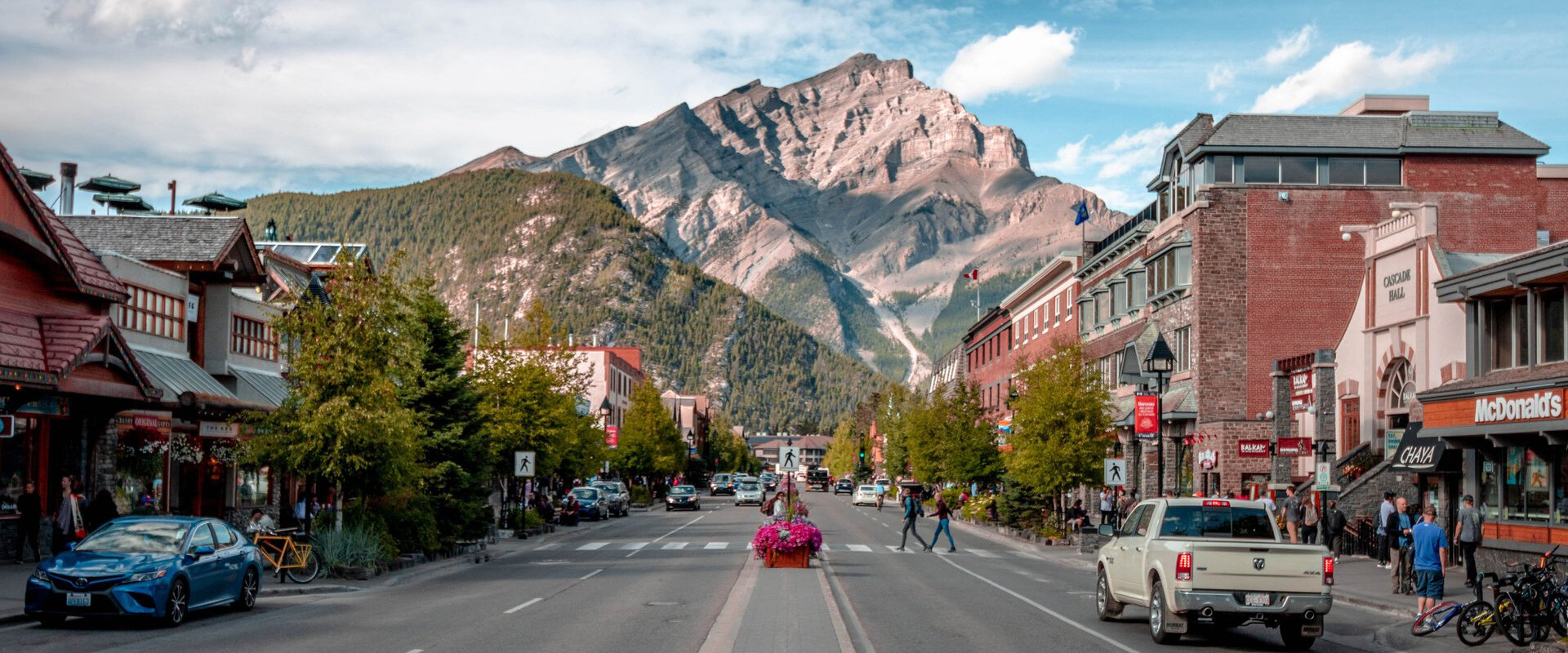 Did you even walk Banff Ave if you didn't pick up a Beavertail?
4. Visit Fairmont Banff Springs
I know, I know, you might associate the name "Fairmont" with some serious wallet trauma, but let me explain! You can enter without being a paying guest and simply check out the grounds. Exploring the Fairmont is like wandering through the halls of a castle in the mountains. Plus the view of Banff from the balcony is incredible! I'll say, it's likely one of the best views of the area. A visit here is well worth the 15-minute ride from HI Banff… in my opinion.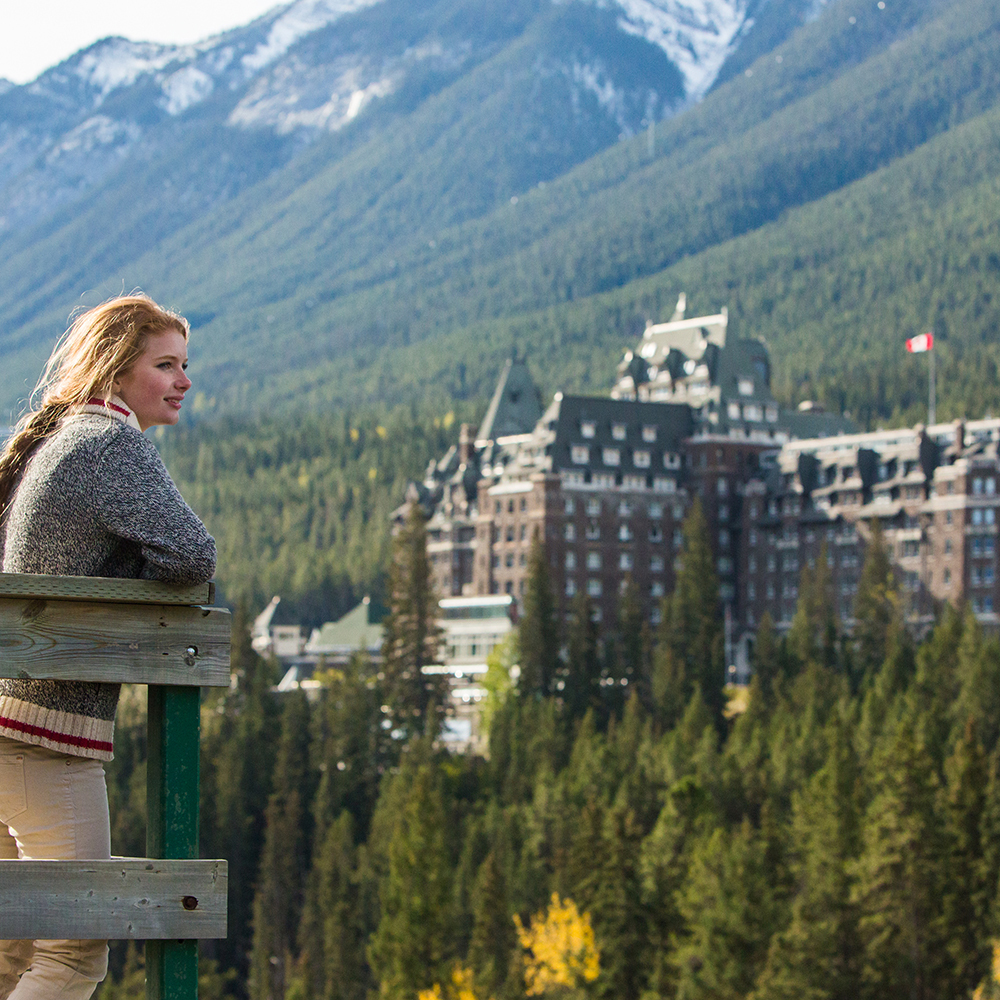 © Travel Alberta
5. Take a wildlife tour
As an Aussie who had never seen the majority of Canadian wildlife ever in my life, this was a must for me. Tours depart a short bike ride from HI Banff and are a must if you want to see wildlife up close. I legitimately don't think I'd ever seen my parents as excited in my then 25 years of life as I did when they saw a bear. (All of my life achievements didn't come close I guess!) You can also book tours that take you around iconic spots in Banff which would otherwise be hard to get to if you're in Banff without a vehicle. Keep your eyes peeled for critters!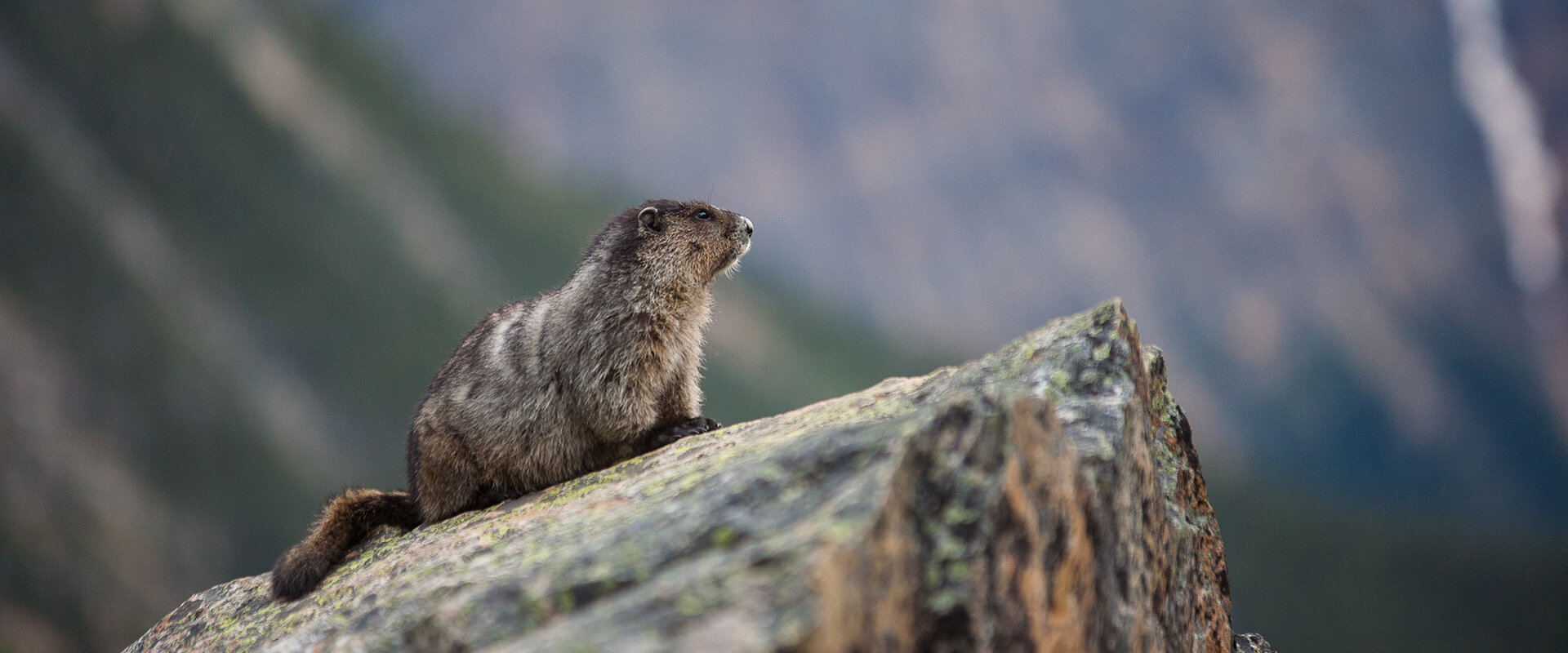 Yeah, bears and moose are cool... but have you ever seen a marmot chillin'?
6. Ride the gondola
Not a fan of hiking to the top of mountains? We got you. Whether it's on a lazy recovery day during an action-packed vacation or simply because you'd rather float above the tree line, the gondola is a cool way to spend an afternoon! Cruise to the top of Sulphur Mountain on the Banff Gondola and get a stunning view of the town and surrounding mountains. Take note that the Gondola is approximately six kilometres from HI Banff. For most, that's not such a long walk or bike ride unless your legs are tired and battered from the mountains already.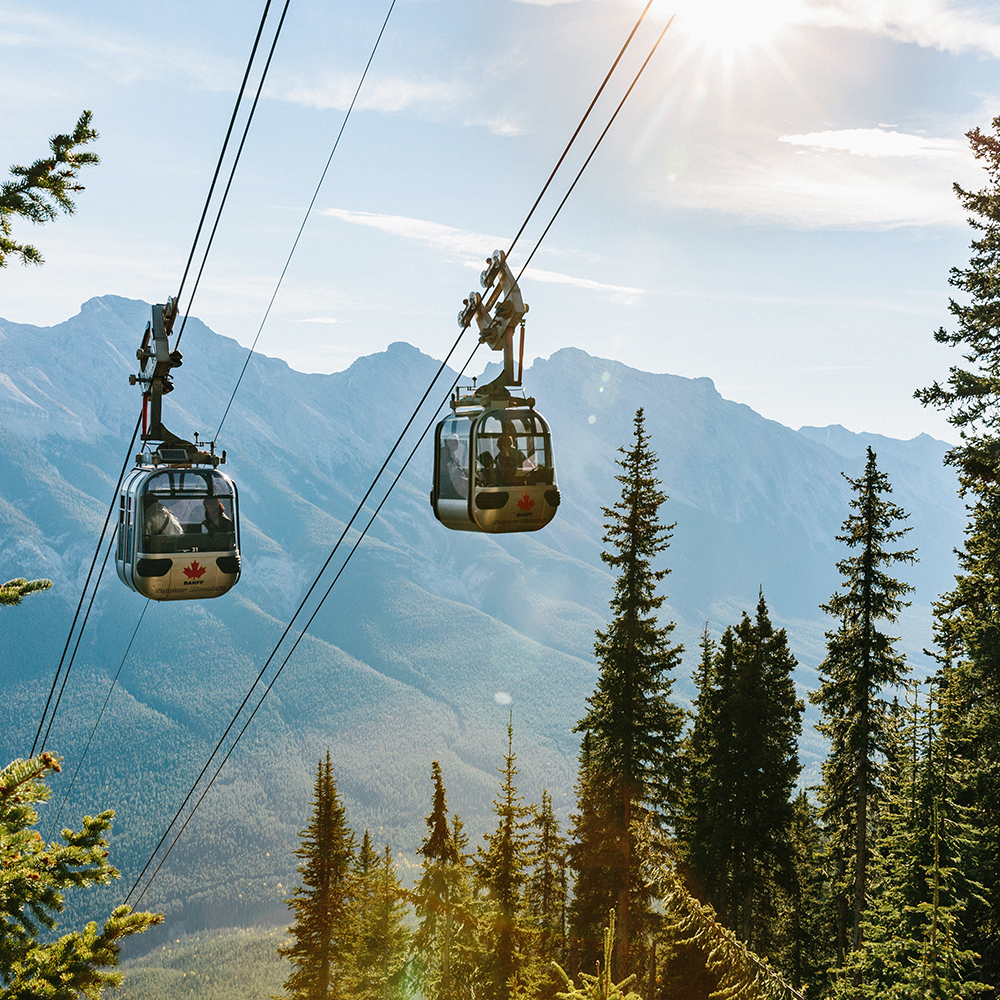 © Brewster / Travel Alberta
So, there you have it, six super cool ways to spend your time in Banff. If you're staying at HI Banff, lace up your walking shoes and get out there!
You may also like to read