The weather is getting warmer, and the world is starting to open up again, which means one thing – summer festivals are back! Listening to live music in the great outdoors is the ultimate summertime experience whether you go with your festival crew or all on your own. From the west coast to the east, Canada has tons of festivals to explore. Here are 22 of our top picks for festival fun in the summer months of 2022.
VANCOUVER

Where to stay: HI Vancouver Jericho Beach
TD Vancouver International Jazz Festival, June 24-July 3
With 1,800 artists performing more than 300 concerts, the TD Vancouver International Jazz Festival is B.C.'s largest music festival. Spread throughout the city in 35 indoor and outdoor venues, the festival is a great way to explore Vancouver neighbourhoods like Gastown and Granville Island while also listening to some of the best jazz music in the world. 2022's festival includes a special performance by jazz legend Buddy Guy, with the full festival lineup to be released soon.
Vancouver Folk Music Festival, July 15-17
This outdoor festival attracts more than 40,000 people to Jericho Beach Park every year. The Vancouver Folk Music Festival presents international artists performing the best in folk and roots music, with the New Pornographers, Alison Russell and Taj Mahal announced for 2022. Pick up a souvenir at the Artisan Market and Bazaar. With HI Vancouver Jericho Beach nearby, music lovers can stay for the whole three-day festival.

Vancouver Pride Festival, various dates
Celebrate 2SLGBTQAI+ love at Vancouver Pride, where the theme for 2022 is "Together Again." The 44th annual Pride Parade kicks off on Robson Street at noon on July 31st, with 400,000 spectators expected to attend. The fun starts even earlier with the Unicorn Ball on May 13, a dance party and fundraiser with contests for the best unicorn costume (Horniest Horn, anyone?). The rest of the city gets into the Pride spirit too, so look for other events like the Dyke March and the Davie Street Pride Party.
FVDED in the Park, July 8-9
This is the ultimate music festival for fans of EDM and hip-hop, taking place over two nights in Surrey's Holland Park. FVDED in the Park features more than 50 musicians and DJs, including 2022 headliners Illenium and Young Thug. Other artists include Don Toliver, Slander, Troyboi, Yellow Claw, Internet Money and more. Single-day or weekend passes are available at this festival that attracts 50,000 fans each year.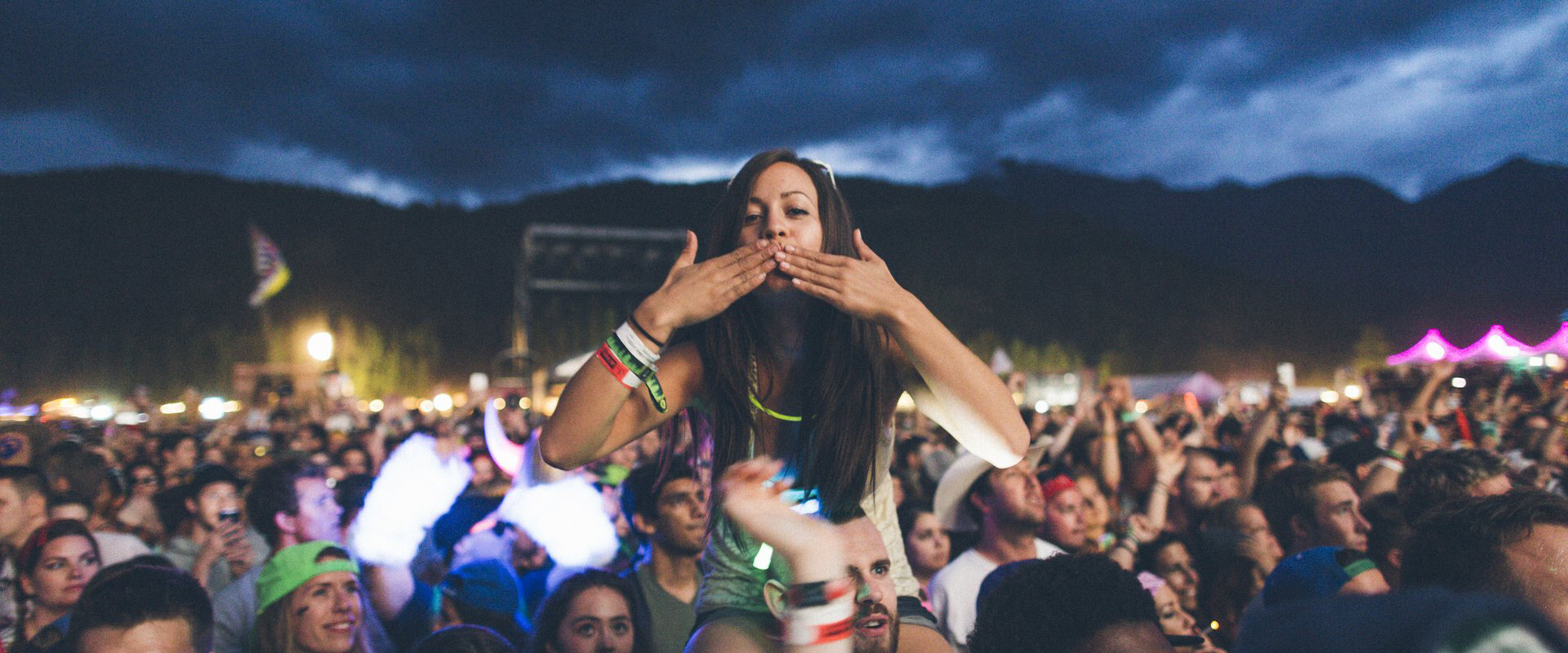 INTERIOR B.C.
Penticton Peach Festival, August 3-7
How many peaches can one person eat? Challenge yourself to find out at the Penticton Peach Festival located in the heart of B.C.'s Okanagan Valley. Celebrate the summer fruit harvest and the amazing wineries here at this five-day festival, which also features a film festival, softball and motocross races. Purchase an advance ticket to Chill'n 4 Summer, a special event where guests can sample wine and food while visiting local shops.
Where to stay: HI Penticton
Shambhala, July 22-25
Six themed outdoor stages make up Shambhala, an electronic music festival held in Salmo, B.C. More than 100 artists have been announced for the 2022 festival, including DJ Jazzy Jeff, with even more to be confirmed. There's an art gallery, marketplace and even yoga classes for attendees. HI RED Mountain is just a 50-minute drive from Salmo, making it ideal budget accommodation for those attending all four days.
Where to stay: HI RED Mountain, Nowhere Special
Salmon Arm ROOTSandBLUES Festival, August 18-21
Salmon Arm is the place to hear world music this summer, at the ROOTSandBLUES Festival. Celebrating their 30th anniversary in 2022, this festival brings together the best in bluegrass, Cuban music, Afrobeat and more. Headliners include Tom Cochrane, Jann Arden and Antibalas, with dozens of other acts playing on four outdoor stages. Visit the international food village or the beer garden for some refreshments but know before you go that ROOTSandBLUES is a proudly cashless event.
Where to stay: HI Shuswap Lake
WHISTLER
Crankworx, July 5-14
Thrill seekers will love Crankworx, a festival dedicated to all things mountain biking. Started in 2004, Crankworx offers spectator competitions, bike demos and more. Athletes compete in events like the Red Bull Joyride and the Rock Shox Ultimate Pump Track Challenge. Set at the Whistler Mountain Bike Park in Whistler Village, the festival is free but visitors can also purchase a VIP pack for extra perks.
Where to stay: HI Whistler
Squamish Constellation Festival, July 22-24
Enjoy music under the stars at the Squamish Constellation Festival. Located in Squamish, B.C., and named for the Indigenous people who first lived in the area, the festival takes place at Hendrickson Field underneath Stawamus Chief Mountain. This year's lineup includes Sarah McLachlan, July Talk, Black Pumas, Lights and more. Music, art and community are the goals of this fest, which prides itself on being B.C.'s largest zero-waste festival.
Where to stay: HI Squamish Adventure Inn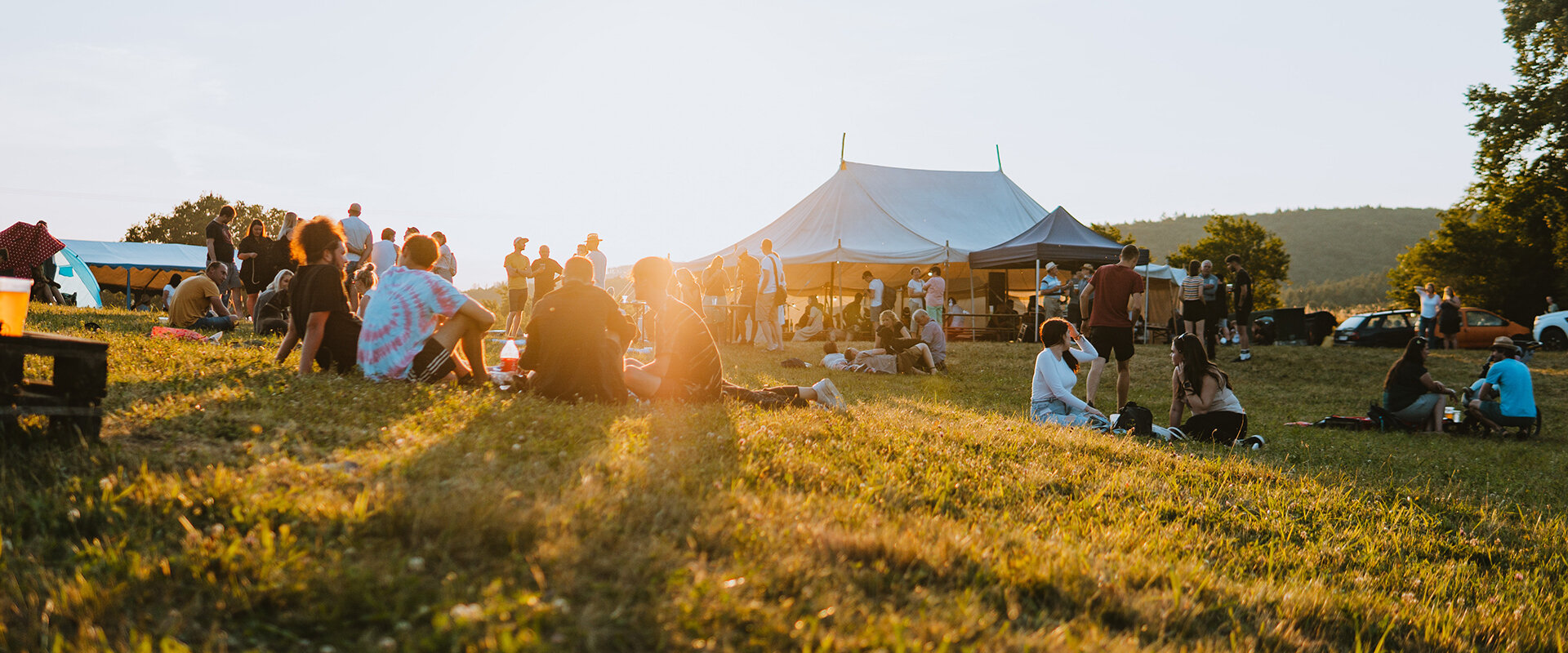 Unsplash / David Dvoráček
CALGARY
Where to stay: HI Calgary
Calgary Stampede, July 8-17
Giddy-up! The Calgary Stampede bills itself as the "Greatest Outdoor Show on Earth" and you'll see for yourself. The event features rodeos, chuckwagon races, First Nations exhibitions, a midway, live concerts and more. Rodeo events include barrel racing, bareback riding and roping competitions at Stampede Park. The nightly Bell Grandstand Show features thrilling stunts and pyrotechnics, while this year's Concert Series includes big names like Blake Shelton.
Country Thunder, August 19-21
This festival series operates in cities across North America, but it's the Calgary event that really rocks! Set at Prairie Winds Park with two stages, performers at 2022's Country Thunder include Morgan Wallen, Florida Georgia Line and Lee Brice. Single-day and weekend ticket packages are available, and be sure to check Country Thunder's social media for a chance to win a meet-and-greet with your favourite artists.
Sled Island, June 22-26
Sled Island is more than a music festival—the five-day event includes music, comedy, film, art and more. Music lovers can hear a little bit of everything, from hip-hop star Princess Nokia to the soft rock of Alex Cameron, guest curated by artist Sudan Archives. 2022's musical lineup is already announced on Sled Island's website, but other art forms will be finalized at a later date. They include live comedy shows, documentary films and contemporary art at venues throughout downtown Calgary.
Chasing Summer, July 30-31
Did you know Shaquille O'Neal is a DJ now? Performing under the name DJ Diesel, he's just one of the artists appearing at Chasing Summer, the largest EDM event in western Canada. Other headliners include Excision and Armin van Buuren, and many more performing the hottest in trap music, house, trance and more. Chasing Summer takes place at the Max Bell Centre Festival Grounds in the southeast quadrant of the city.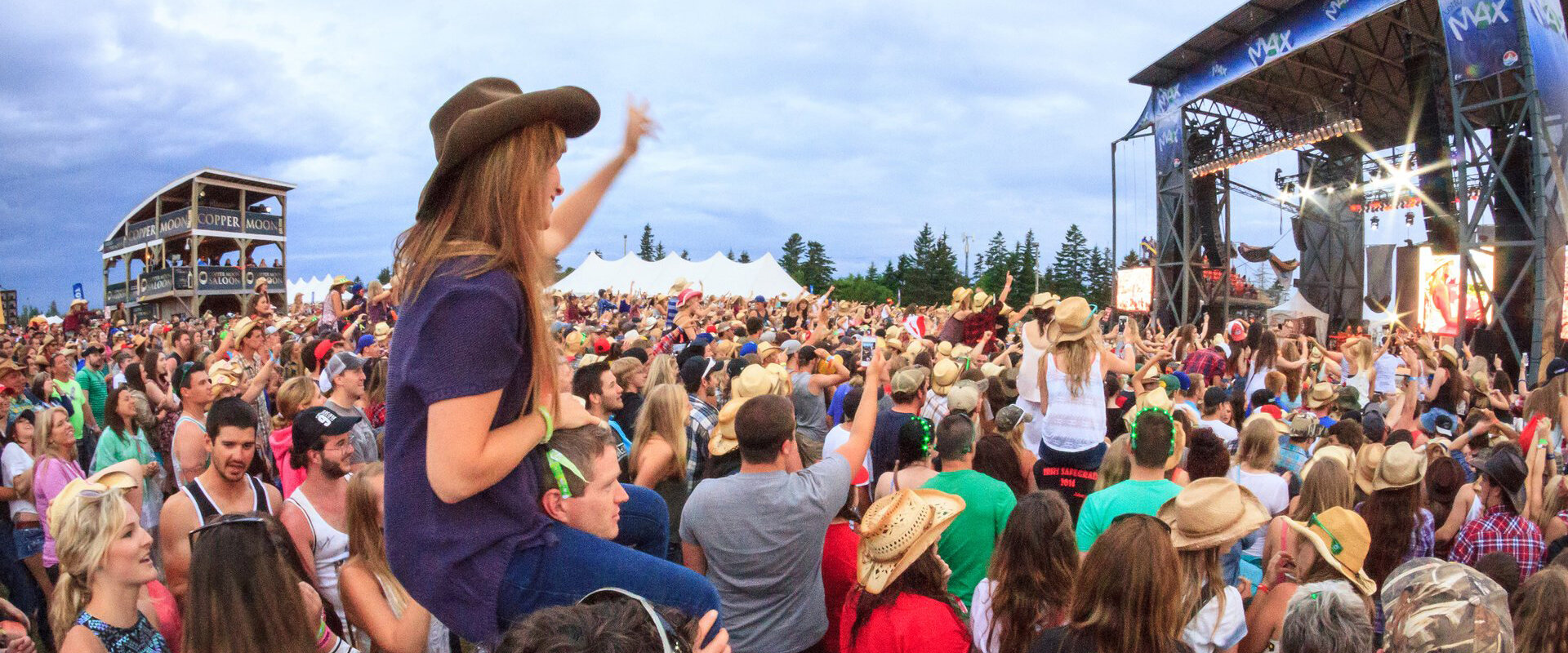 © Brand Canada / Stephen DesRoches
EDMONTON
Where to stay: HI Edmonton
Edmonton International Fringe Festival, August 11-21
North America's largest fringe theatre festival is back this year, with 11 days of theatre, dance, clown, improv and more. The Edmonton International Fringe Festival takes place at a number of indoor and outdoor venues in the Old Strathcona neighbourhood, where HI Edmonton is also located. Stop by the Fringe Grounds and pick up a program guide to plan your theatrical adventure. With more than 1,500 artists involved each year, you can discover a new artist or see some returning Fringe favourites.
Edmonton Blues Festival, August 19-21
Set in Edmonton's Hawrelak Park, the Edmonton Blues Festival celebrates the best in blues music. After a two-year hiatus due to Covid-19, the festival is bringing back many artists originally scheduled for 2020 including Sue Foley, Steve Kozak, C.J. Chenier and the Red Hot Louisiana Band. Other highlights include the "Texas Salutes the Blues" revue featuring a number of artists from the Lone Star State.
K-Days, July 22-31
Hit the midway at K-Days, ten fun-filled days of rides, carnival games, food, concerts and more. Try out rides like the Mega Drop and the Zipper, and then fill up on cotton candy or something deep-fried at one of the food stalls. More than 130 years old, K-Days was formerly called Klondike Days as a nod to Edmonton's past and there are still plenty of agricultural exhibits to see every year. There are several free and ticketed musical acts each night, with the full line-up for 2022 yet to be announced.
Edmonton Folk Music Festival, August 4-7
The Edmonton Folk Music Festival is one of the city's most popular events—it sells out every year and serves more beer than any event in Western Canada. Happening at Gallagher Park, the hillside location offers spectators a great view of the acts playing on six different stages. The War on Drugs, The National and Alison Russell have been announced to perform this summer, with the full line-up coming at the end of May.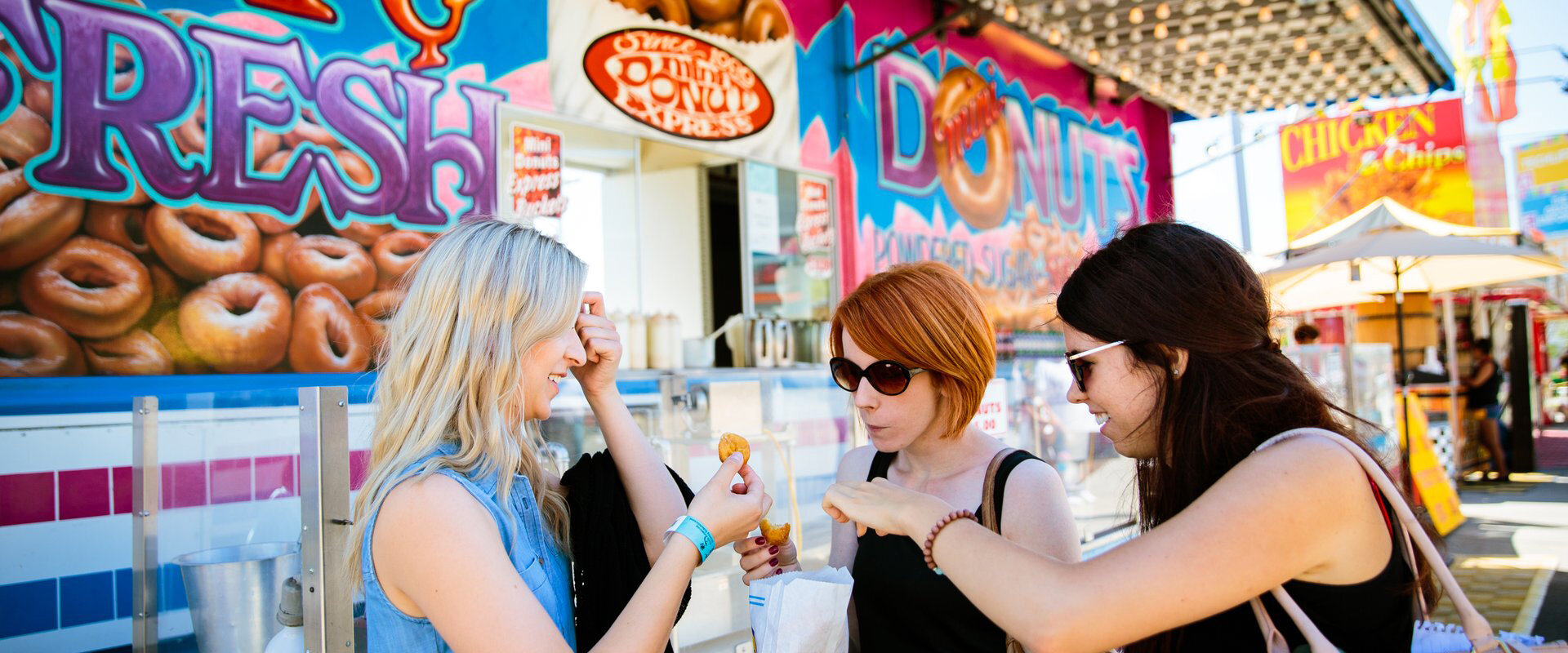 © Brand Canada / Edmonton Economic Development
QUEBEC CITY
Where to stay: HI Quebec City
Festival d'été de Québec, July 6-17
Festival d'été truly is Quebec's "festival of the summer," attracting over one million festivalgoers to the city's Plains of Abraham historical district. With three main stages and plenty of street performers, you'll find all kinds of music from punk to EDM and even classical. They've announced their full line-up of artists for 2022, which includes Rage Against the Machine, Halsey and Alanis Morrissette.
Wendake International Pow Wow, July 1-3
Celebrating First Nations knowledge and traditions, the Wendake International Pow Wow is an educational and entertaining way to spend the first weekend in July. Located on a Huron Wendat reserve north of Quebec City, the Pow Wow features traditional dancing and drumming performances such as the Men's Grass Dance and Women's Fancy Shawl dance. Wendake is also a great place to explore Canada's outdoor beauty, so go for a hike on the Bear Paw Trail or kayak along the Saint-Charles River.
ComediHa! Fest, August 3-27
If you like to laugh in every language, ComediHa! is for you. Billed as the largest French-language comedy festival in the world, it presents more than 300 shows and fun activities like ziplining, a climbing wall and an escape room. The lineup for 2022 hasn't been announced yet, but you can bet it will be hilarious. With multiple venues around the city, get some sleep after the show at HI Quebec City.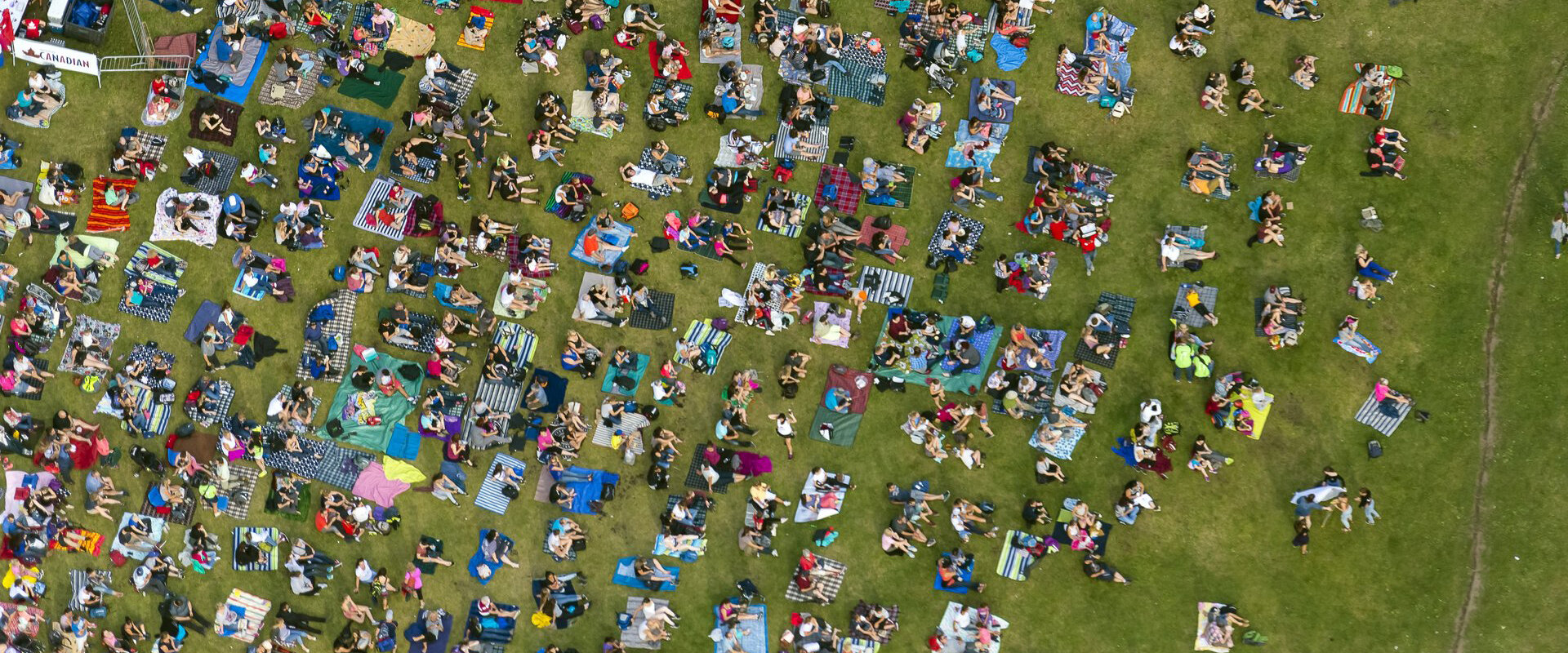 © Tourism Québec
ST. JOHN'S
Where to stay: HI St. John's
George Street Festival, July 28-August 3
Named after the popular street in St. John's entertainment district, the George Street Festival takes place in the week leading up to the Royal St. John's Regatta boat race. The bars and restaurants along George Street provide the venues for live music and refreshments—sample some "Screech" rum like a true Newfoundlander! This year's lineup of performers is still to be announced, but previous acts have included Canadian favourites like Blue Rodeo and the Barenaked Ladies.
Shakespeare by the Sea Festival, July 8-August 14
All the world's a stage… and that includes St. John's, Newfoundland! Shakespeare by the Sea is back this summer to present two classical works of theatre. Coriolanus by William Shakespeare will be presented at the Fortis Amphitheatre and Anton Chekhov's The Cherry Orchard will play at the Signal Hill Tattoo Field. Enjoy theatre under a starry sky before going to sleep at HI St. John's.

Before you embark on a summer of festival fun, remember that Covid-19 mandates are subject to change. Be sure to check each festival's website for their masking and vaccination policies.
You may also like to read