Holidays in a hostel: best Christmas ever?
So you booked a can't-miss deal to travel during the holiday season. Or maybe you booked an epic, solo, year-long trip-of-a-lifetime back in the spring and now you've just clued in that you'll be on the other side of the world on Christmas Day. Now that everybody's making plans for Christmas dinner, Hanukkah festivities and New Year's Eve, the fact that you'll be away from home during the holidays, maybe for the first time ever, is starting to sink in. Uh oh? Nope. Here's why holidays in a hostel might just be your best ones yet.
1. Close to the seasonal action
A lot of hostels are centrally located. This means you're probably walking distance from a giant celebration. Your hostel is probably already planning to take a group down to a local event. All you have to do is walk up to the front desk and ask for details!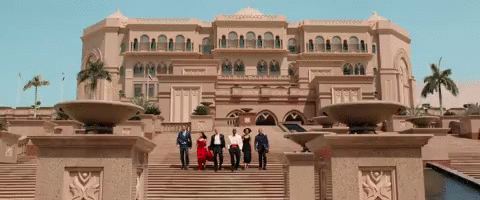 2. Live at the party venue
Have you ever had a party at home and then felt oh-so-thankful for being able to just crawl into bed, rather than waiting for the bus, walking for miles or breaking the piggy bank for a cab? Well, you can get that exact feeling at a hostel. Join the party at the hostel's bar or common area, stay as long as you want and be home within seconds! Just try to remember that you're not actually at home and that you're sharing the space with others so you gotta respect the basic rules of hostel etiquette.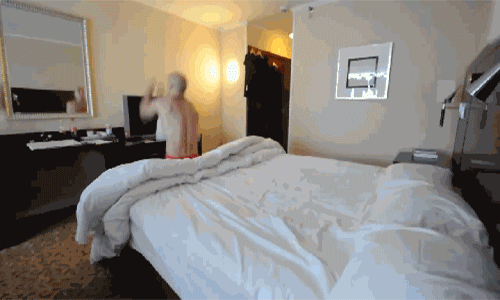 3. Party like you're in ten different countries at once
Of course, that's impossible (at least for now), but at a hostel you're surrounded by people from so many different places that it's kinda the next best thing! Just like you, other travellers will want to feel at home where they are, so you can ring in the New Year at everyone's "local" time all day and all night long! Lots of hostels organize their own Christmas and New Year's parties, which is way better than reuniting with everyone you knew in high school at your hometown pub.
4. New year, new best friends (a.k.a places to stay all over the world)
I'm not saying you will become friends with every person you cheers with at 12 a.m., but it's an emotional moment at an often symbolic time and chances are, you'll share something special with a stranger (or two). Believe-you-me, I'm still close friends with people across the ocean that I met at a hostel over 10 years ago. You never know.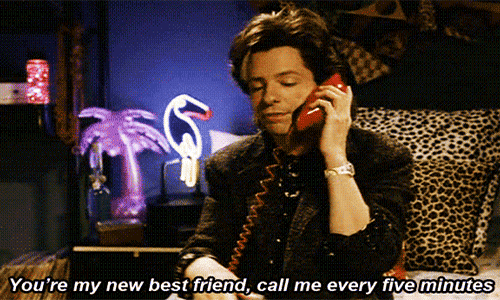 5. Learn to holiday in a different language
Travelling is a good opportunity to learn a few basics in a new language, like hello, please, thank you and where's the best [insert local delicacy]? But at the holidays, you've also got an excellent excuse to learn a few seasonal phrases, like "Happy holidays," "Happy New Year!" and "Ohhh boy, how much rum did you put in this egg nog?"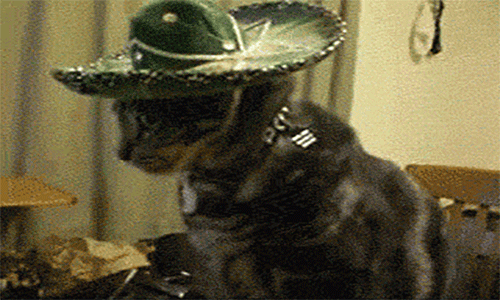 6. Good wifi
I know, I just used a whole lot of words to describe the fun of being in the moment during the holiday season. Still, wifi can make a backpacker's day. I've been in this situation many times and, personally, I can't fight the urge to call home at 12:02 a.m. (local time and home time) just to wish my family a Happy New Year (maybe even in the local language!). If you share this urge, wifi is usually one less thing to worry about if you spend the holidays in a hostel.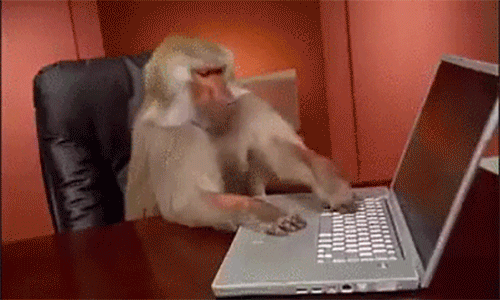 7. Cook up a massive feast
Just because you won't be home for Grandma's famous turkey dinner doesn't mean you're gonna go without good eats for the holidays. Get everyone together for a kitchen takeover and cook up a feast, potluck-style. If there's an oven, you can even roast a turkey. Challenge everyone to cook up their favourite holiday dish from wherever they come from and you'll probably end up with a meal that rivals anything Grandma has ever pulled off.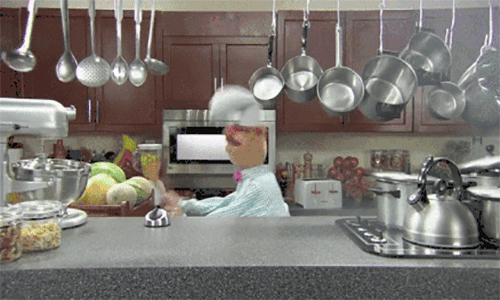 8. Experience a totally different (and much warmer) take on holidaying
If you're not in the Northern Hemisphere for the holidays, the festive season is going to feel a whole lot different for you. Head to the beach for a day of sun before heading out for New Year's Eve on a patio, or get some buddies together for a Christmas BBQ in the hostel backyard. No snow doesn't mean no festivities!
No matter where you are this holiday season, I hope you are having an amazing and memorable time! Cheers!
You may also like to read