10 basic rules of hostel etiquette
Staying in hostels has so many advantages, starting by the savings and the chance to meet amazing people. But living with strangers 24/7 can also be a challenge. Especially if you share my curse: invariably there is at least one loud snorer in my room. I have no control over this and I've come to accept it. However, there are some things I can control and improve. If all travellers could only follow these 10 simple rules, which I've come up with while travelling, harmony would reign in dorm rooms the world over!
Istanbul, August 2008
My Istanbul hostel's dorm called "The Harem" slept sixty-four people. No typo. 64. Option two was a six-person mini-bedroom. Considering it was 35 degrees outside, something told me the Harem would not exactly smell like roses, nor will it be be as quiet as the desert during the night. So I settled for the small room and I was happy to find a nice couple from Vancouver there, about my age. As it often happens during trips, we became instant friends and spent the next hours visiting the city together.
The day turned into night and we returned, tired, to our beds. That's when I realized that no matter how hard I tried to avoid the Harem, sometimes the Harem will come to me. Alright, so these kids still lived with their parents and, alright, it was their first trip. But that is no excuse. Three minutes after turning off the dorm lights, when the first moans became audible, nobody was sleeping. Needless to say, bunk beds move and rattle.
Rule #1
Love anywhere you want. But never in a dorm room. It's embarrassing and uncomfortable for everybody. This kind of applies to camping hostels too. A savvier traveller would've known that tent walls do not hold in sound. But that's another story…

Reykjavik, May 2015
Sleeping in Iceland is no easy task. Nights last for less than two hours and there is a general, somewhat irrational, guilty feeling about going to bed at midnight while it's still light out. But eventually, travellers do grow tired and sleep always comes… that is until your roommate decides to reorganize her entire suitcase at 4 a.m. And everything is packed in its own plastic supermarket bag. 
Rule #2
Always pack your luggage before going to bed or if worse come to worst, after breakfast. If not, just accept the fact that someone, somewhere, hates you. Forever.
Rule #3
Always pack your stuff in resealable bags, like Ziplocs. They are blissfully silent and you can vacuum pack everything to increase your packing space.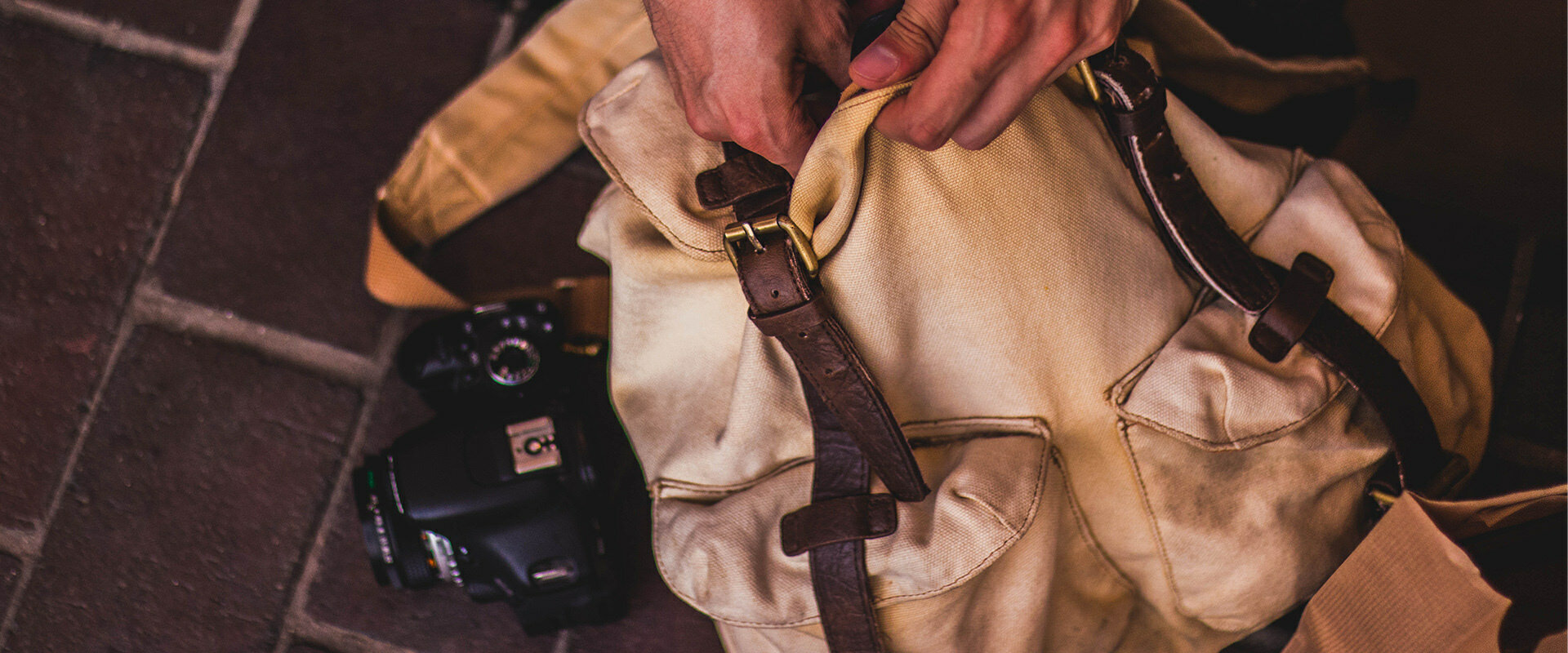 Reykjavik, May 2015 (again)
Some hostels have very heavy doors that slam loudly, which discourages strangers from sneaking in and rummaging through stuff. That's awesome. But it can also become a ticket to the insane asylum, when a large group of friends stays on your floor and goes in and out of rooms constantly, turning doors into drums. Still, you know, sleep always comes. That is until, of course, the same traveller reorganizing her luggage goes in and out of the room twenty times in between rearranging plastic bags! The only plausible explanation: she went out to brush her teeth, one tooth at a time.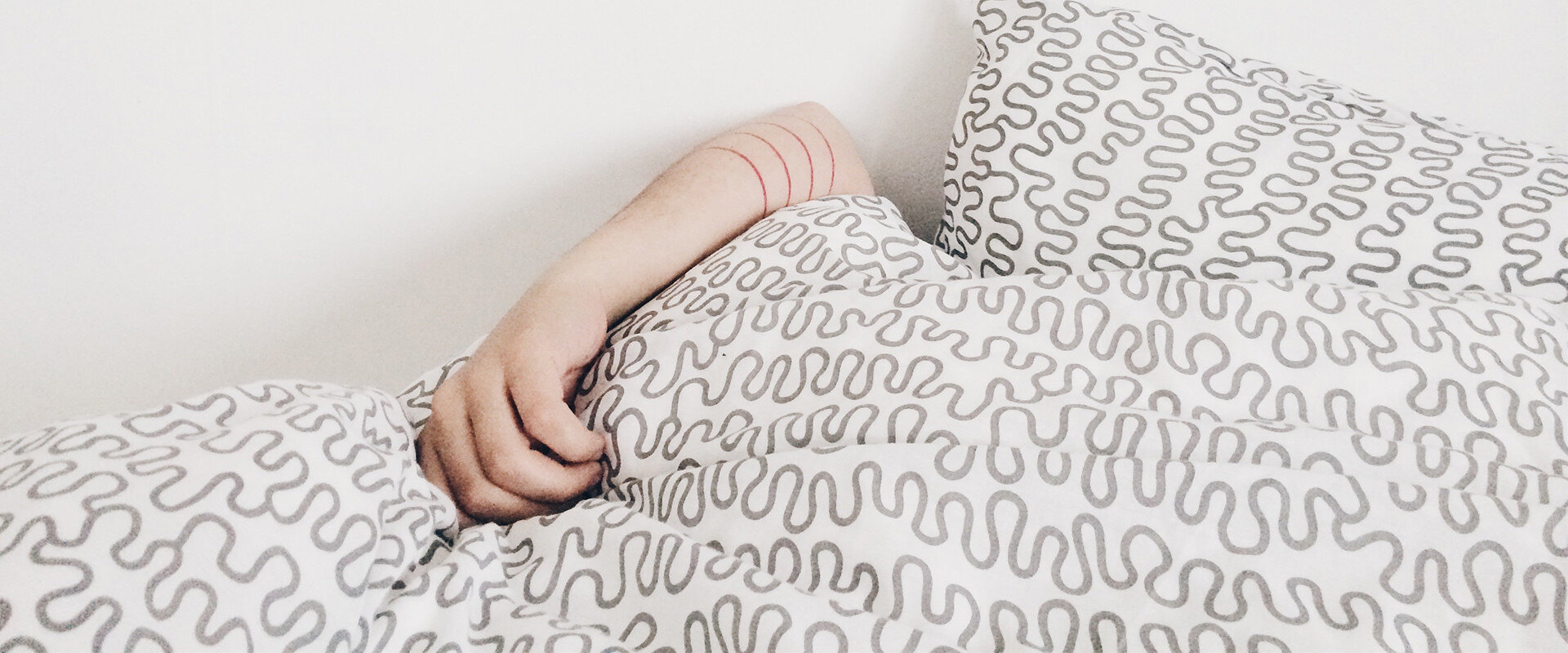 London, May 2009
London calling! 

Rule #4

One finger and three seconds of your time is the only thing it takes to prevent a door from slamming.
Rule #4
One finger and three seconds of your time is the only thing it takes to prevent a door from slamming.
London, May 2009
The dorm was like a wall of beds. Three triple bunks. All too short for my 1.85 m. I ended up on the top, face-to-face with a white neon ceiling light that gave the place a hospital feel. As Murphy's Law would have it, my eight roommates seemed to be afraid of the dark. No way of getting even an hour of lights out.
Rule #5
Your phone gives off a lot of light. Even if you're not using the flashlight app. If it's enough for finding a keyhole at night, it's also enough for finding a toothbrush at the bottom of a backpack.
Rule #6
When you get to the hostel, take five seconds to place your toothbrush on your pillow. For your wellbeing and that of your roommates.
Rule #7
More and more, hostels are setting up individual lamps by the beds, as well other details to make your stay even better. Be kind and show your appreciation by making use of these features!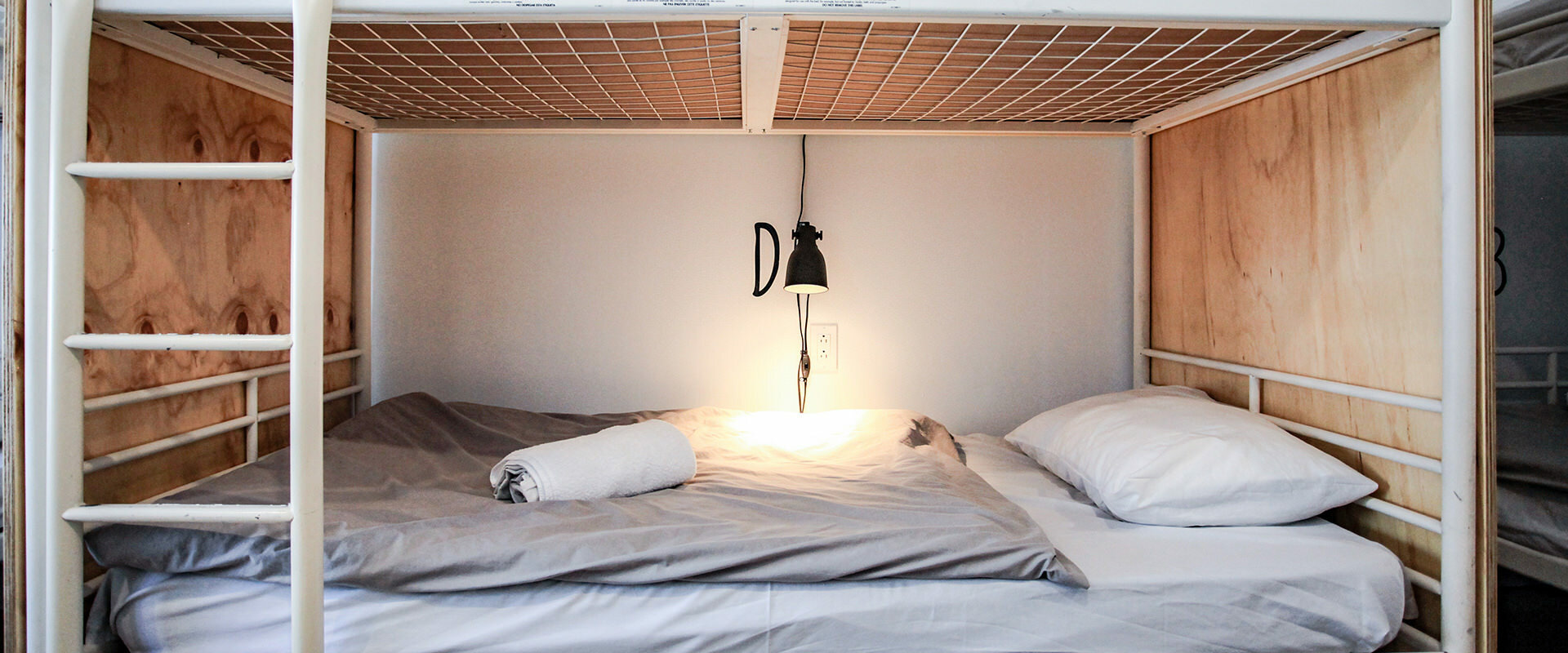 Montréal, winter 2008
I worked nights at HI Montréal. In the States, it was spring break and students under 21 had come up north where the legal drinking age is 18. The sun was starting to rise when a furious (and early-bird) traveller arrived at the counter with an empty personal food basket to tell me his food had been stolen. I tried to explain that these kids can barely handle three beers, let alone an attack of the munchies! He didn't care at all. I ran out of ideas for an explanation, while he ran out of words. The air got thick. I could cut the tension with a knife. Unfortunately, it was (and still is) impossible for me to come up with a loaf of bread, pasta and sauce at 5:30 a.m.
Rule #8
Stealing is wrong. Especially stealing food. Especially when the majority of travellers have a really hard time with the exchange rate. (Don't know what I'm talking about? Go to London on your next trip.)
I don't mean to scare you from dorms, quite the contrary! Here's proof: It's impossible to make it to 10 rules. For each broken rule, there are a dozen adventures, newfound friends, chats and laughs. So, one last thing: leave your shyness at home and go meet people! You'll have friends to cook with. And hopefully none of them will carry plastic bags in their luggage!
You may also like to read