10 places in Canada that'll make you feel like you're in another country
Everyone knows Canada is a treasure trove of soaring mountains and serene lakesbut sun-kissed beaches, Wild West badlands and architectural marvels that could've come straight out of Europe? Yup, we've got that, too. They might not be quite the same as a stamp in your passport, but hey, they're pretty close. So while travel abroad might be off the table, here are 10 domestic escapes that feel much, much further away.
Bruce Peninsula
From Toronto, it takes about three hours to fly to the Caribbean. But if an international flight isn't in the cards, try the three-hour drive to the Bruce Peninsula instead. This strip of land sandwiched between Lake Huron and Georgian Bay is surrounded by turquoise water that wouldn't look out of place in the Bahamas. Don't miss the pebble beach at Indian Head Cove, the 22 shipwrecks in the Fathom Five National Marine Park and the sandstone stacks of Flowerpot Island. And if the drive to the Bruce Peninsula is a little too far, stick to Scarborough Bluffs, less than 10 miles from downtown Toronto. This stretch of Lake Ontario is dotted with parks and swimming spots that feel much further away from the skyscrapers of the Six.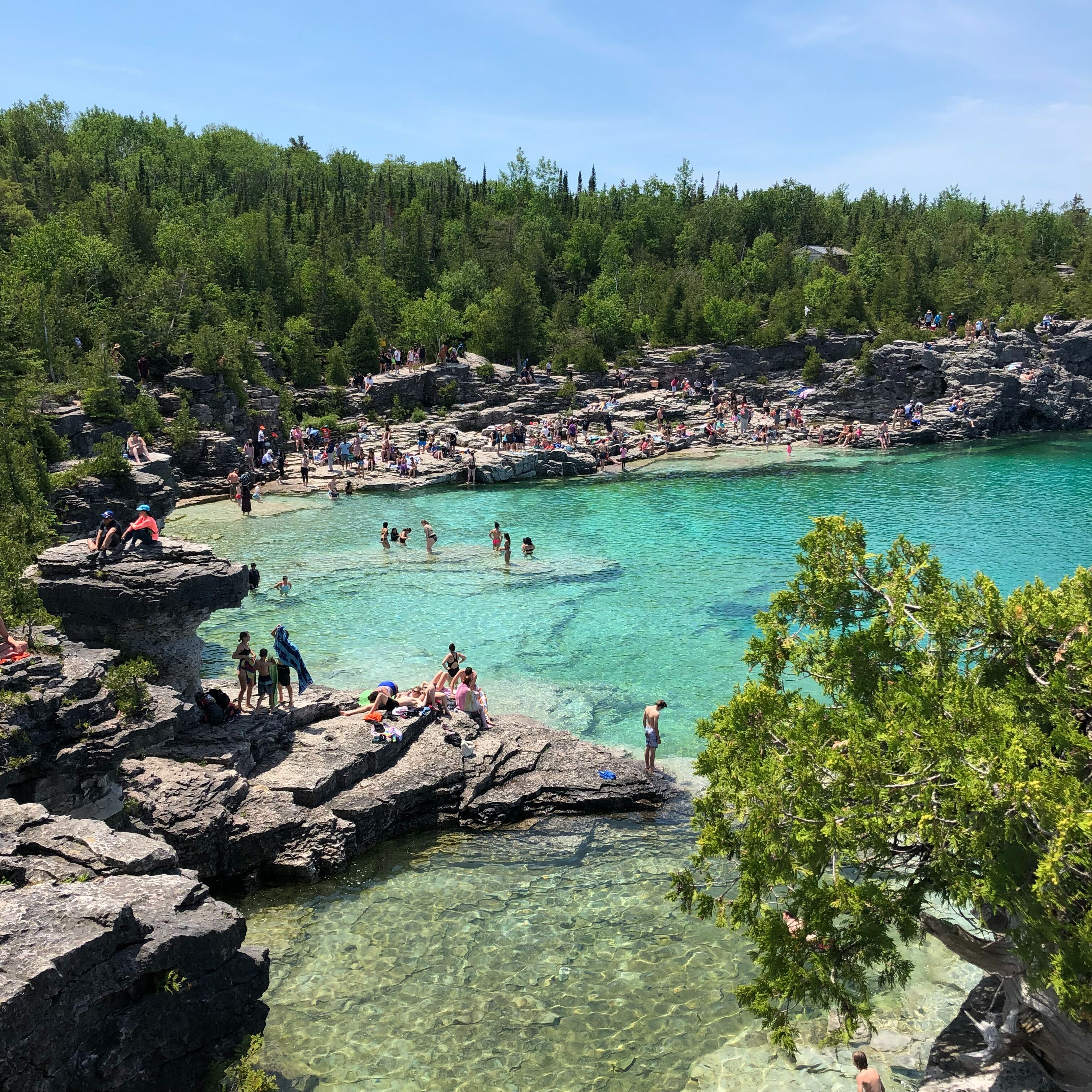 Bruce Peninsula, Tanya Santos
Tofino
The Pacific Coast is sprinkled with spectacular surf spots, including this one on the west coast of Vancouver Island. Tofino boasts breaks every bit as good as Bondi or Bali… the water might just be a little chillier. In fact, the waves are at their best when the weather cools down, but beginners will enjoy the smaller swells in summer. Canada's surf capital has a HI hostel in the middle of town: HI Tofino, Whalers on the Point Guesthouse perched on the edge of Clayoquot Sound.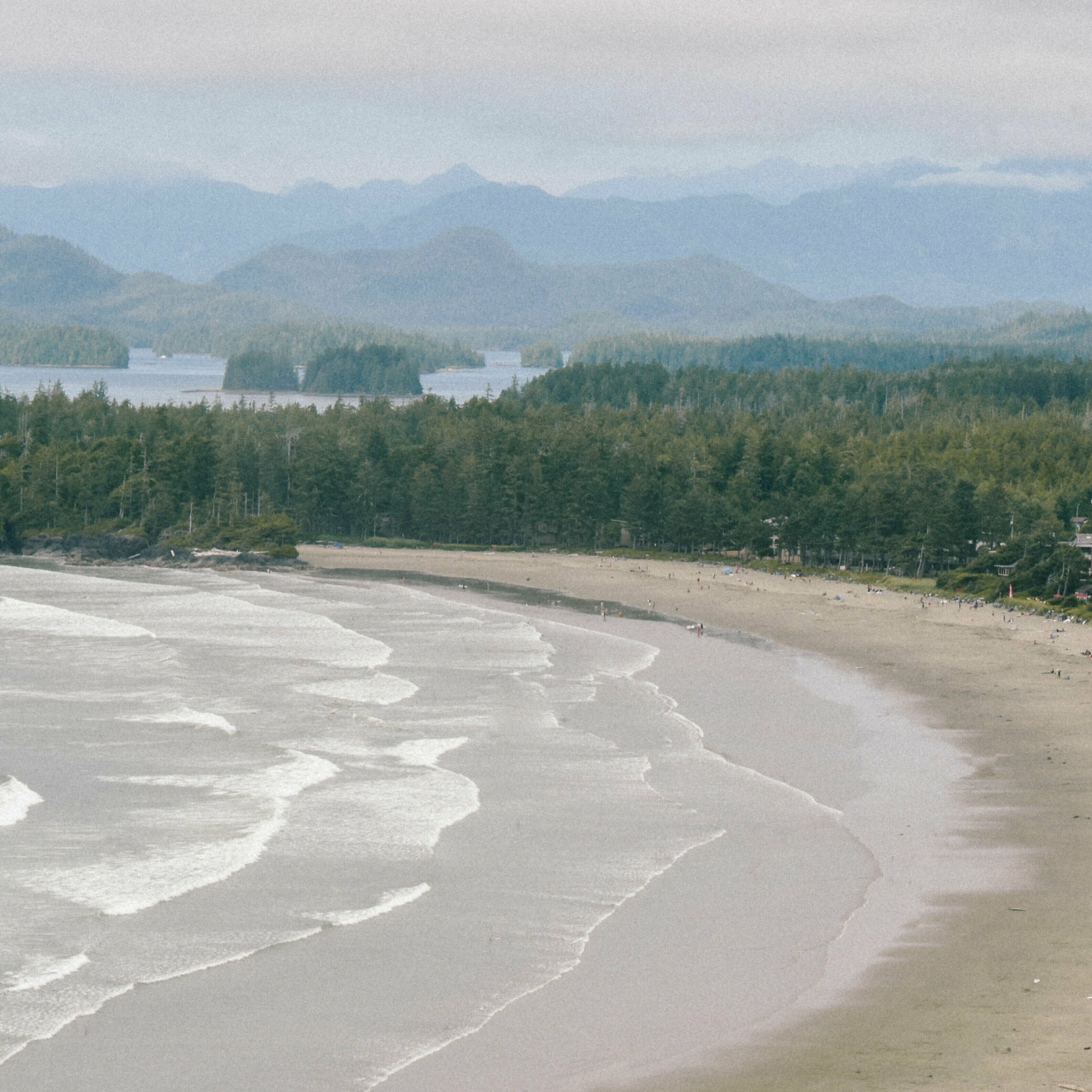 Tofino, Kimberly Genest
Dinosaur Provincial Park
A real-life Jurassic Park is buried two hours east of HI Calgary City Centre. Dinosaur Provincial Park is home to more than 500 fossils, 50-plus species and acres of badland topography. Ignore all the dinosaur skeletons and this Martian landscape feels like a trip to Cappadocia, the Turkish region famed for its chimney-shaped rock towers that also sprout all over this bone-dry corner of Alberta.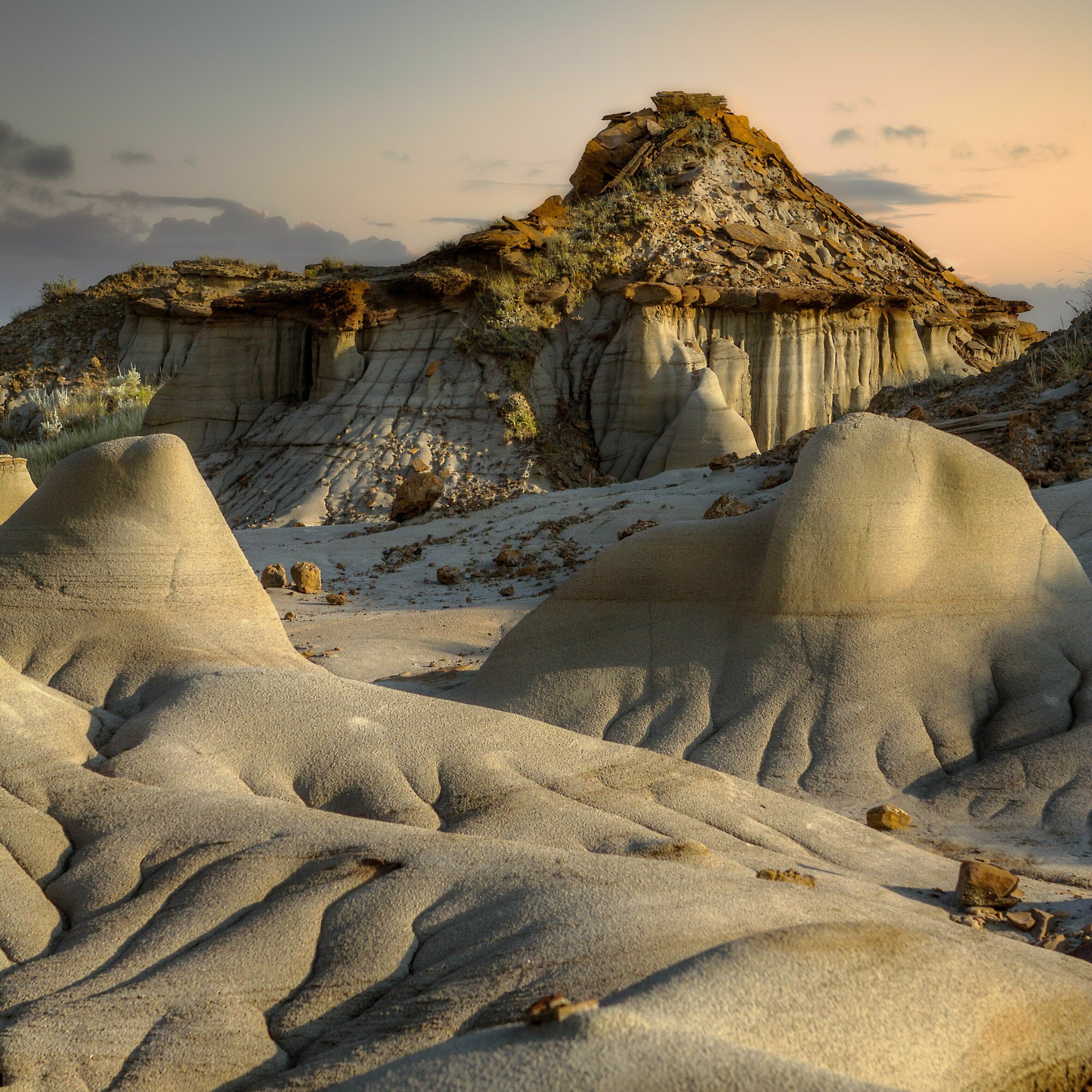 Dinosaur Provincial Park, Ric Matkowski
Lunenburg
On the other side of the country sits a chunk of coast that could've been shipped over from Europe. Lunenberg—a port town an hour down Nova Scotia's South Shore from HI Halifax—is the best-preserved British settlement in North America, earning a place on the UNESCO World Heritage list for its colourful colonial architecture. This quaint collection of weatherboard houses was the brainchild of the Brits but there's more than a whiff of Scandinavia in its bright red waterfront museum.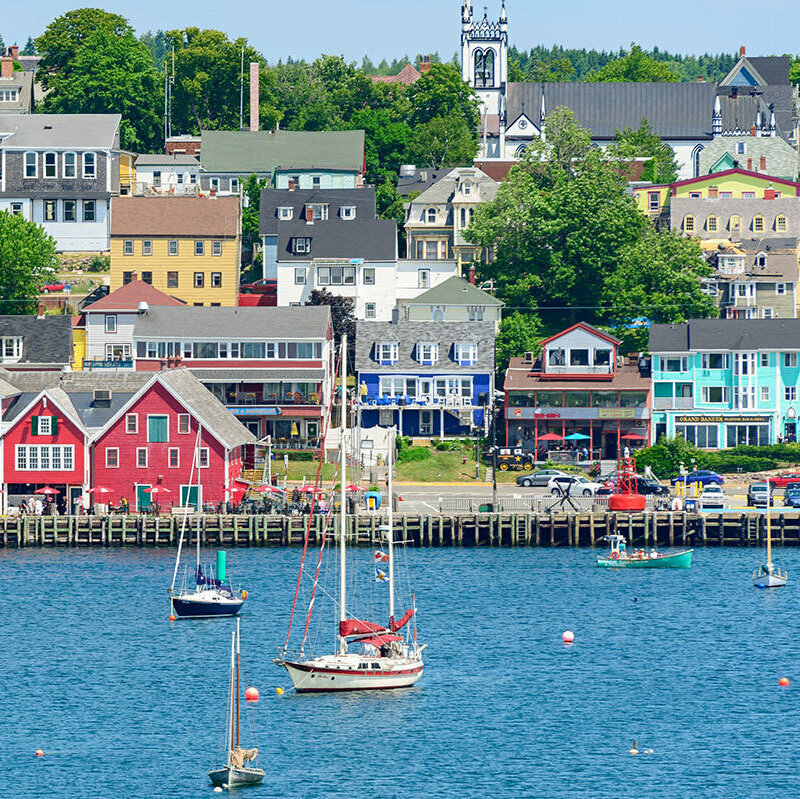 Lunenburg, Nova Scotia
Casa Loma, Toronto
Europe is dotted with castles, and so is Toronto. Well, one at least. Casa Loma was built by an electricity tycoon who—surprise, surprise—went bankrupt soon after constructing this multimillion-dollar, 98-room, Gothic Revival masterpiece. The city now owns the property, turning this exercise in over-the-top opulence into a museum that's open to the public.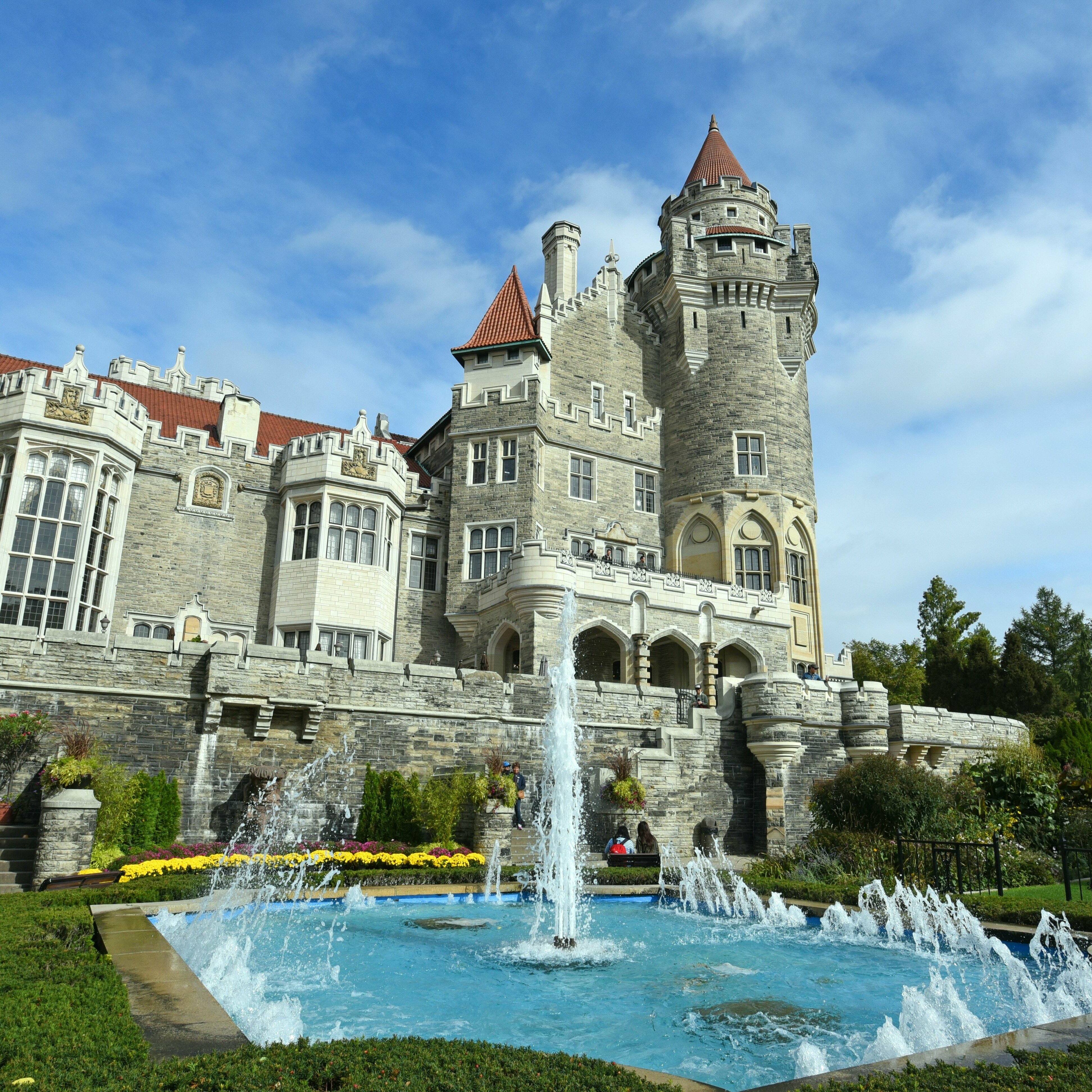 Casa Loma, Tommao Wang
Okanagan Valley
Two types of people emerged during the coronavirus lockdown: those who backed off the booze, and those who began believing it was acceptable to uncork a bottle of Merlot at 10.30 am on a Tuesday. Both will be craving a trip to the Okanagan Valley, a grape-growing corner of British Columbia that pours as much world-class vino as Tuscany, Bordeaux and the Napa Valley. Almost 200 wineries surround HI Penticton on Okanagan Lake, taking advantage of the region's various sub-climates that produce an array of reds and whites.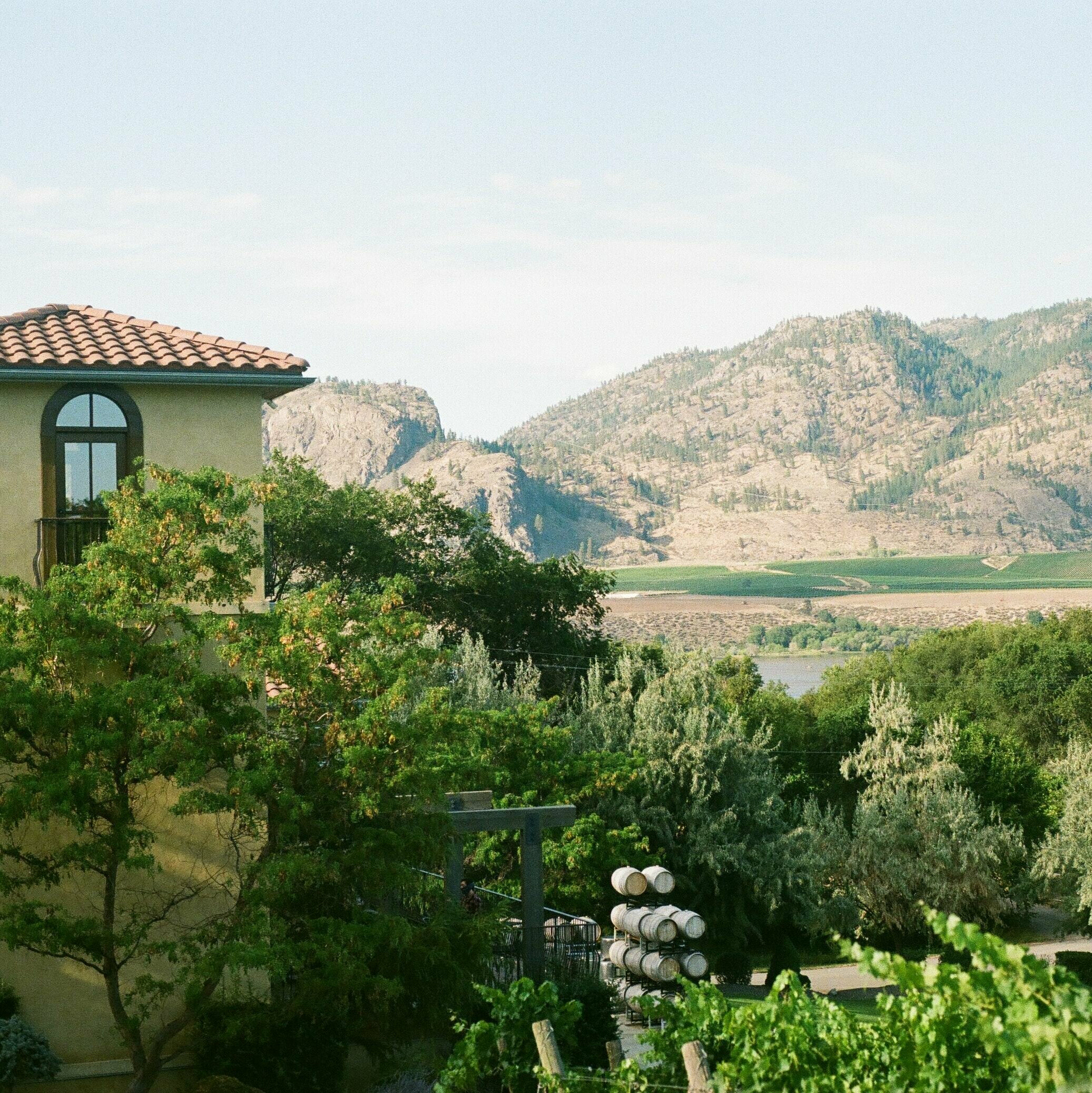 Okanagan Winery, Alexia Saumon
Little Manitou Lake
Canada contains more than 30,000 lakes. None are as floaty as this one. Also situated in Saskatchewan two hours north of Regina, Little Manitou Lake is Canada's answer to the Dead Sea. The lake is fed by underground springs that make it rich in sodium, magnesium and potassium, the key to its fabled healing powers. It's half as salty as Israel's famous floating lake, but five times saltier than the ocean—easily buoyant enough to support a swimmer, and salty enough to sting their eyes like crazy when they dunk their head under the surface.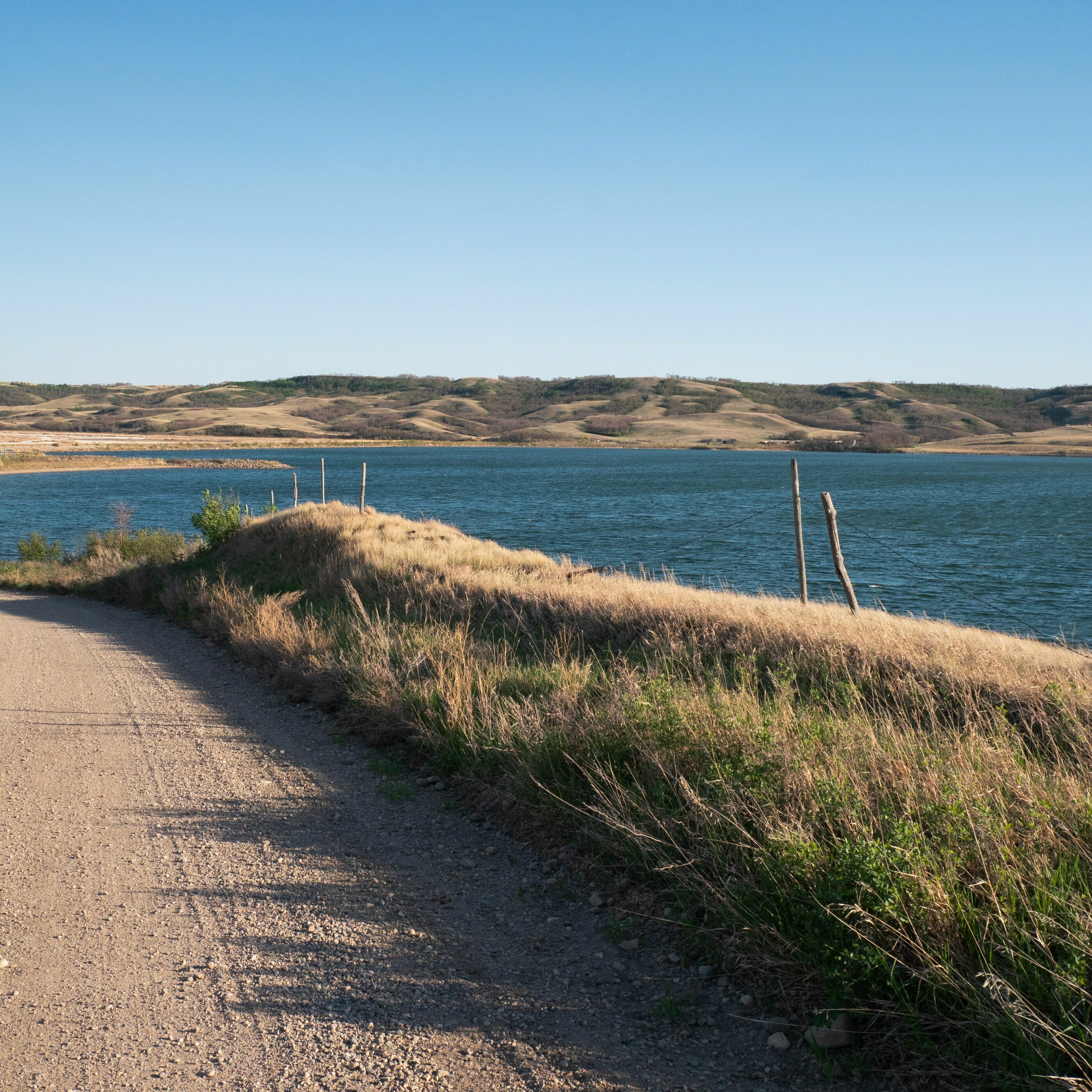 Gaurav Singh Bansal
Gros Morne National Park
Found on the other side of the island from HI St John's, Newfoundland's fjords wouldn't look out of place on a postcard of Norway. Gros Morne National Park was carved by glaciers almost half a billion years ago—a string of mountains, lakes and waterfalls that's every bit as dazzling as anything you'll find across the Atlantic. The national park covers almost 2000 square kilometres but you cannot miss the Western Brook Pond, a freshwater fjord snaking through 650-metre-high cliffs, and the best example of the natural grandeur that earns this place a spot on the UNESCO World Heritage list.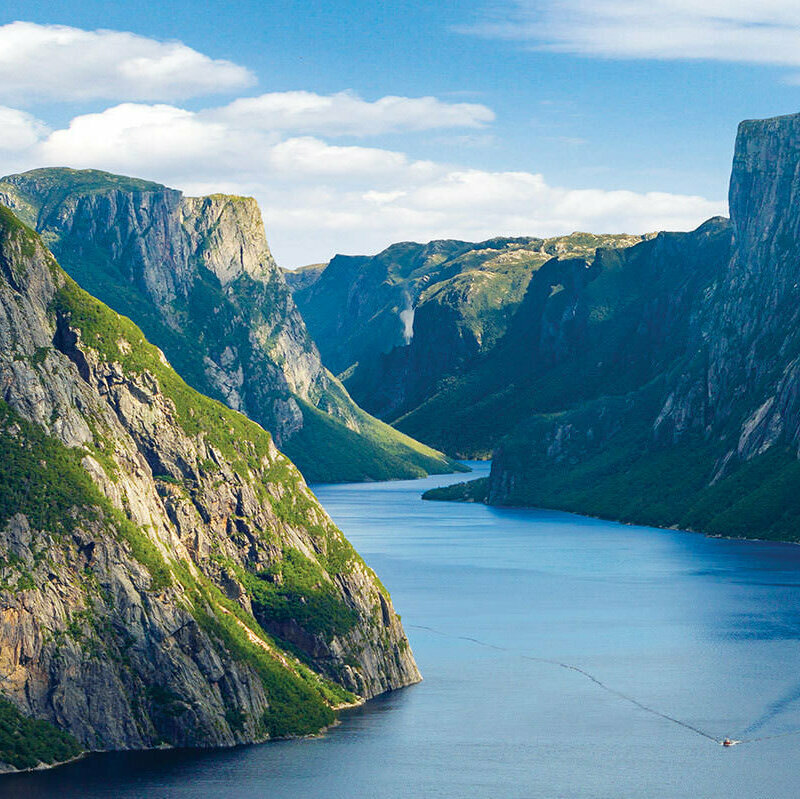 Gros Morne National Park
Big Muddy Badlands
A century ago, Wild West outlaws used this barren landscape as a hiding place from the law. The Sundance Kid is long gone by now, but the Big Muddy Badlands retains the atmosphere of the Wild West. Located near the US border south of Regina, this place looks like the backdrop of a Wile E. Coyote cartoon or a Breaking Bad episode—an ancient landscape dotted with the occasional cactus, wildflowers when they bloom in summer and the 70-metre-tall sandstone centrepiece called Castle Butte.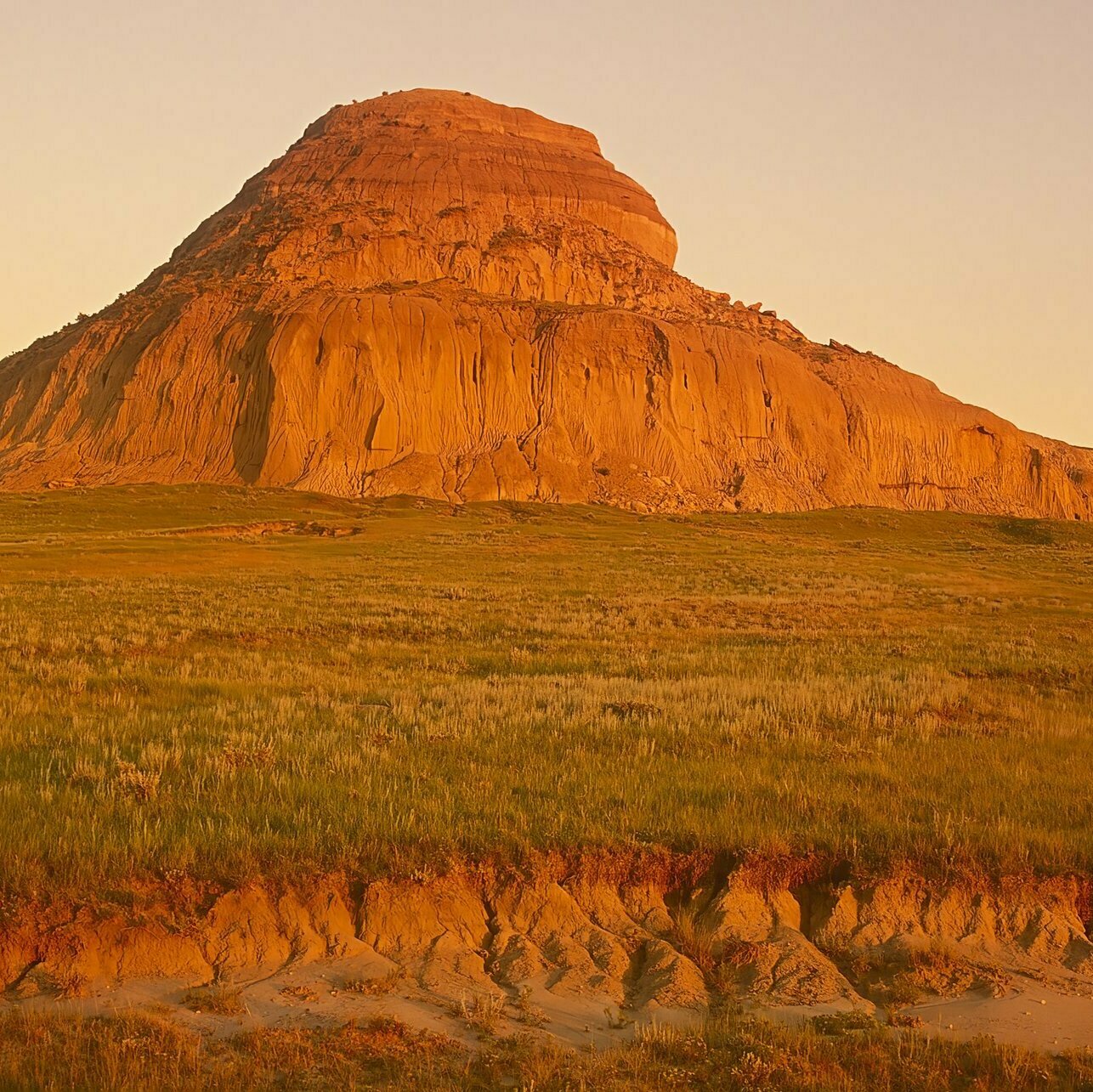 Big Muddy Badlands, Tourism Saskatchewan/Dave Reede Photography
Notre-Dame Basilica
Stand beneath the two soaring towers of Montreal's Notre Dame and you'll be transported to the banks of the River Seine, even if you don't have a French stamp in your passport. If anything, Montreal's basilica glitters brighter than its Parisian counterpart, sparkling with gold-plated ornaments, giant statues, stained glass windows depicting the city's history, a dramatic sanctuary decorated by every colour in the rainbow, and hulking bells just like the ones Quasimodo rings in the Disney movie that made the French church famous. The cobbled streets of Quebec City, of course, also capture that same European vibe in our own backyard.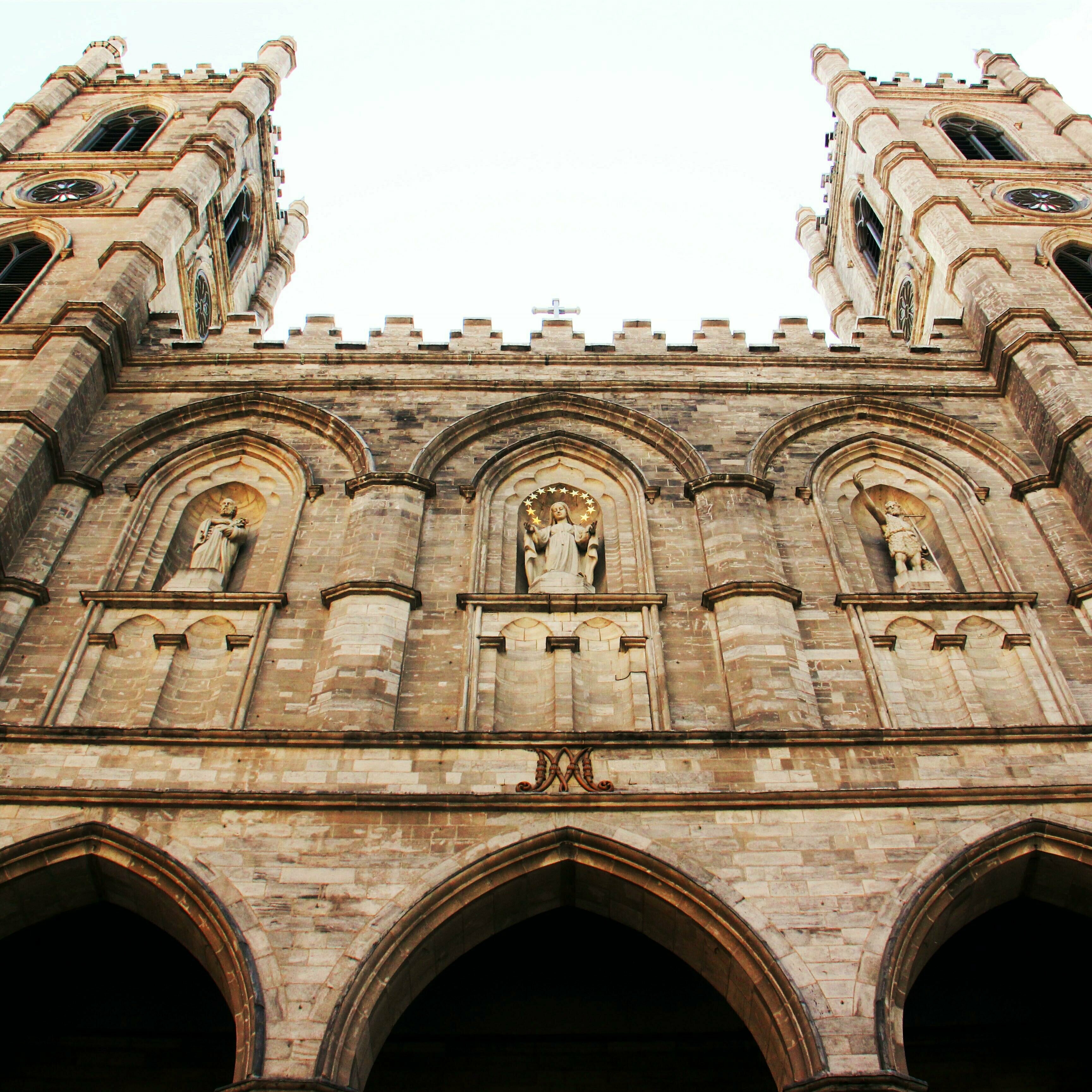 Notre-Dame Basilica, Liz Fitch
You may also like to read