Our favourite Canadian travel gear
Gathering up the stuff you need for a trip is all part of the thrill of travelling. And even if you can't really go too far right now, you can gear up with the special items that will make the cut into your backpack the next time you head off somewhere new. And while there's a ton of great travel-friendly stuff to choose from, we want to shine the spotlight on some of our favourite Canadian gear-makers. These homegrown products are all designed and made in Canada with sustainability top of mind for the makers behind them. Stock up, shop local and dream about where you'll take your stuff next.
Peace Collective
Being Canadian is all about passively expressing your Canadianness abroad. Peace Collective's Home is Canada line is the perfect way to say you're Canadian without actually… saying you're Canadian. Plus, your purchase of a Home is... or the slightly louder (but still silent) Canadian as F--k shirt or accessory is matched with a donation of three meals to the Canadian Food Bank.
Pela Case
Have you ever thought about where old phone cases go to die? Now you have. Kelowna-based Pela Case thought about it, too, and decided to do something about it by creating a fully compostable—yep, compostable—smartphone case. And did you know there's a difference between compostable and biodegradable? Compostables go a step further than biodegradables by fully disintegrating and turning into biomass (and water and carbon dioxide). So yes, if you ever get bored of your cute, colourful, sturdy Pela Case, you can toss it in the compost pile and buy a new one. (It'll take about six months to two years for your case to break down in a backyard compost pile, depending on conditions.) They make 'em in a range of colours and designs for a whole slew of smartphone models.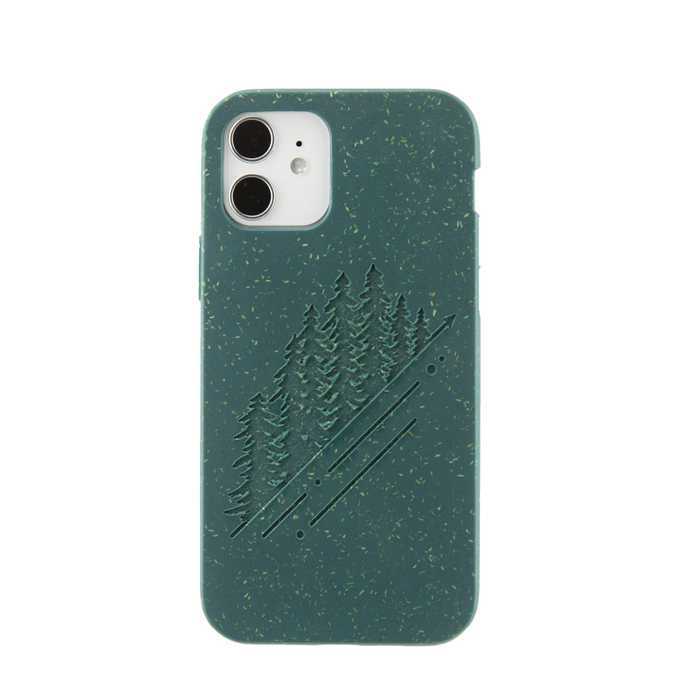 C'est Beau
Nothing says timeless gem like neutral solid tones, and Montreal's C'est Beau is all up in that realm. Their sustainably-made gender-neutral shirts, hoodies, jackets and more are the kind of coordinating essentials that are perfect for travel because they go with everything. C'est Beau is all about products that go the extra mile to respect where they're from and how they're made. All of their clothes are made from organic or recycled materials in Quebec.
Aisle
Vancouver's Aisle has been killing it in the reusable menstrual products aisle (ahem) for nearly three decades. Not only are their reusable pads and leak-proof undies great for the planet, they're a super convenient travel companion for people with periods, and make searching for period products in a foreign supermarket one less headache on the road. If you want to round out your arsenal, add an Aisle menstrual cup to your toiletry kit and help save the planet as you explore it.
Taiga Works
You won't find 'em in big box outdoor stores but Taiga has been manufacturing top-notch outdoor gear right here in Canada since 1973. If you're lucky enough to find yourself in Vancouver, you can visit their showroom, otherwise you can browse and buy online. Outfit yourself with a new jacket, a cozy down vest, a four-season sleeping bag, a backpack, trekking poles, a quick-dry towel and, what the heck, a kayak. I don't know where you're going but it sounds awesome.
Giveamask.ca
Some say face masks will become a long-lasting staple in our lives, so it can't hurt to stock up on this Canadian-made do-good option. For each mask you buy, Giveamask.ca gives another one to an essential worker, volunteer or vulnerable person. There are a ton of colour and design options to choose from, and they're all designed and manufactured here in Canada.
70 Below Treats
Freeze-dried foods are basically astronaut food, but aside from satisfying your very real need to feel like an astronaut sometimes, they're also light-weight and travel well and they retain 97% of their nutritional value, which makes them a great companion for outdoor pursuits (so are astronauts but I digress). 70 Below Treats sell a range of fruits and candies, including freeze-dried space Skittles, which do nothing to disprove the fact that this is indeed astronaut food. From Southern Ontario, they'll ship your snacks across Canada.
Tru Earth
Sure, you could scrounge together enough loose change to buy a thimble's worth of liquid laundry detergent from the hostel's front desk, or you could pack these lightweight and compact laundry detergent strips. Tru Earth laundry strips are essentially super-concentrated eco-friendly detergent, with all that extra water stripped out (laundry machines can provide that part themselves). You can get a pack of 32 strips (use one per load) for about $15 and it'll take up 22 cm x 14 cm x 2 cm in your backpack and add only a few more ounces to your shoulders.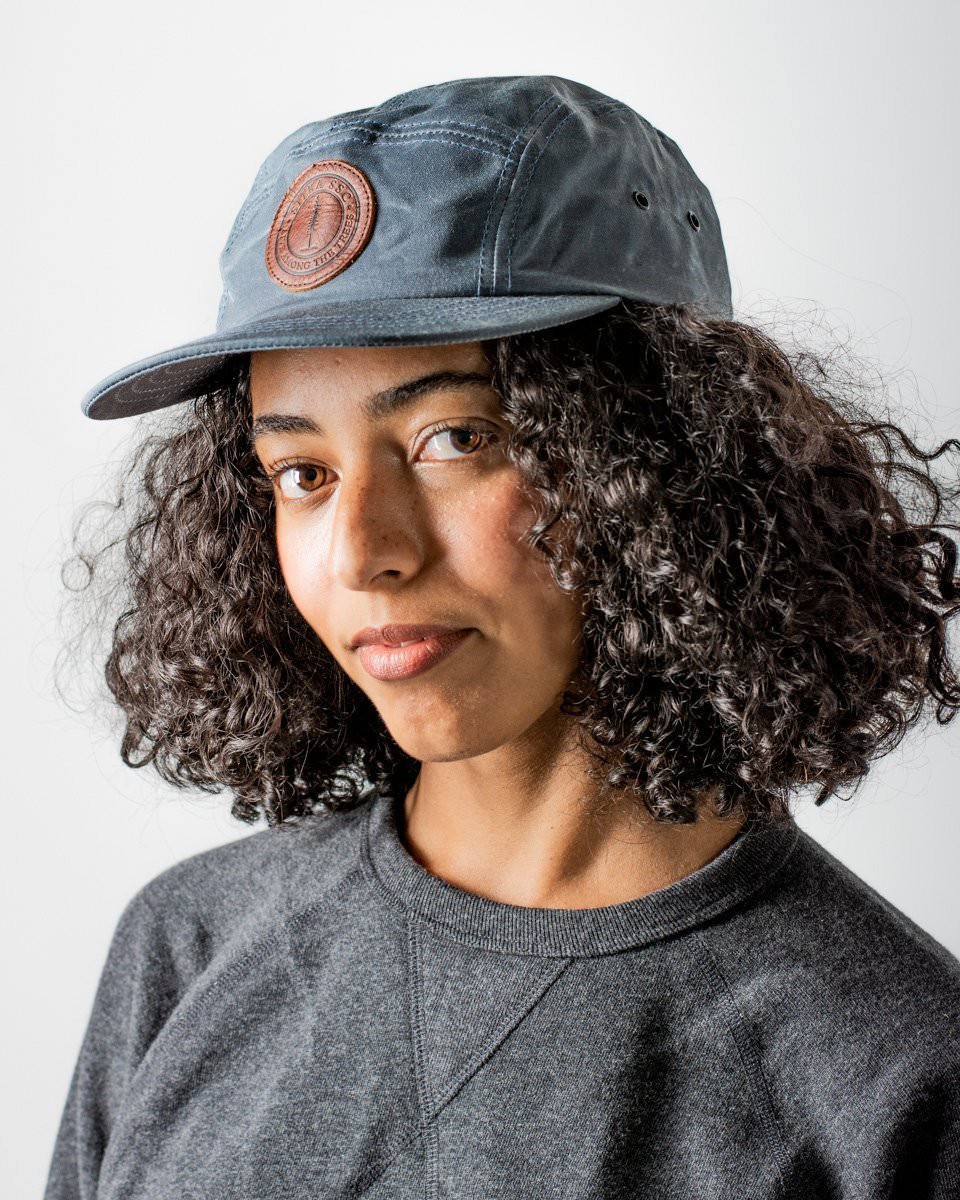 Ecologyst
This West Coast clothing company offers some quality Canadian-made staples if you're looking to bring a buy-it-for-life element to your travel wardrobe. Think Long Beach summer campfire to get an idea of their aesthetic and then do yourself a favour and grab one of Ecologyst's comfy, cozy, all-natural, made-in-Canada, temperature-regulating Merino wool top or a sweet little West Coast waxed canvas ball cap.
Parks Canada
Need to pack a little Canadiana on your trip for those homesick moments? Good call. Parks Canada, which has been protecting our natural spaces for over 109 years, has an online shop full of gear and gifts, many of them made here in Canada. The proceeds support Parks Canada's programs and conservation efforts. Our picks? A vintage Parks Canada logo hoodie or a super-packable upcycled tote bag handmade out of recycled flags by an Ottawa organization that employs immigrant women.
Oraki
What is life without leggings? Why aren't leggings for men more of a thing already? These are unanswerable questions. Oraki's line of ladies' comfies is made from recycled plastic bottles and manufactured in their home province of Quebec. And sure, they're perfect for workouts but they're just as ideal for travel days when a little stretch goes a long way. Each pair of leggings is made from about 10 to 12 plastic bottles, and so far, Oraki has kept about 564,000 of them out of landfills.
Arturo Jeans
Just as for every yin there's a yang, for every pair of leggings there is a pair of jeans. Perhaps not your travel-day garb, but a good pair of jeans is still worth the extra few ounces of weight in your backpack and Edmonton-based Arturo Denim makes some good ones. Made with high-quality Japanese denim in their Quebec factory and sold online and in their Edmonton shop, Arturo jeans come in a range of men's and women's styles. They'll also repair 'em, too, in person or via the mail.
Keepsie Kits
The unassuming daypack often shrinks into the shadows behind the big, important travel pack, but while your big backpack stays parked back at the hostel all day, it's just you and your daypack out there in the streets making memories day after day. So show a little respect and don't make the mistake of making your daypack choice an afterthought. Keepsie Kits makes a super packable and lightweight daypack that is sustainably made to boot. They also sell a range of other eco-friendly travel gear you can put inside your new favourite daypack from the get go.

Have a favourite Canadian brand that makes gear you love to travel with? Send us an email and let us know.
You may also like to read