8 mesmerizing Québec hikes to see the fall foliage
As fall rolls around, the light is fading, the temperature is getting colder, and all you want to do is wrap yourself up in blankets with a good book and a cup of tea. But before you commit to a winter hibernation, we've got some great outdoor adventures in the province of Québec that will keep you warm and full of excitement! Ready to strap on your hiking boots and be amazed (and out of breath)? Here are the best hikes to admire the fall colours of Québec.
Jacques-Cartier Park
Only 43 minutes from Quebec City, Jacques-Cartier Park is known for its abundant nature and its different trails adapted to all levels, to satisfy everyone from newbie to expert hikers. For this park, we strongly recommend Sentier Les Loups (The Wolves Trail), a hike considered difficult but well worth it! Whether you decide to do the 5-kilometre loop or the 11-kilometre route, either way you will be rewarded with spectacular views of the valley.
Best time: Fourth week of fall
Where to stay: HI Quebec is an excellent and inexpensive starting point!

Mont Saint-Anne
Located 50 minutes from Quebec City, Mont Saint-Anne offers the option of hiking to the summit where the park offers over 42 kilometres of trails. Simply riding the gondola that brings visitors to dazzling 625-metre heights will be a well-worth-it experience!
Best time: Last week of September and first week of October
Where to stay: HI Quebec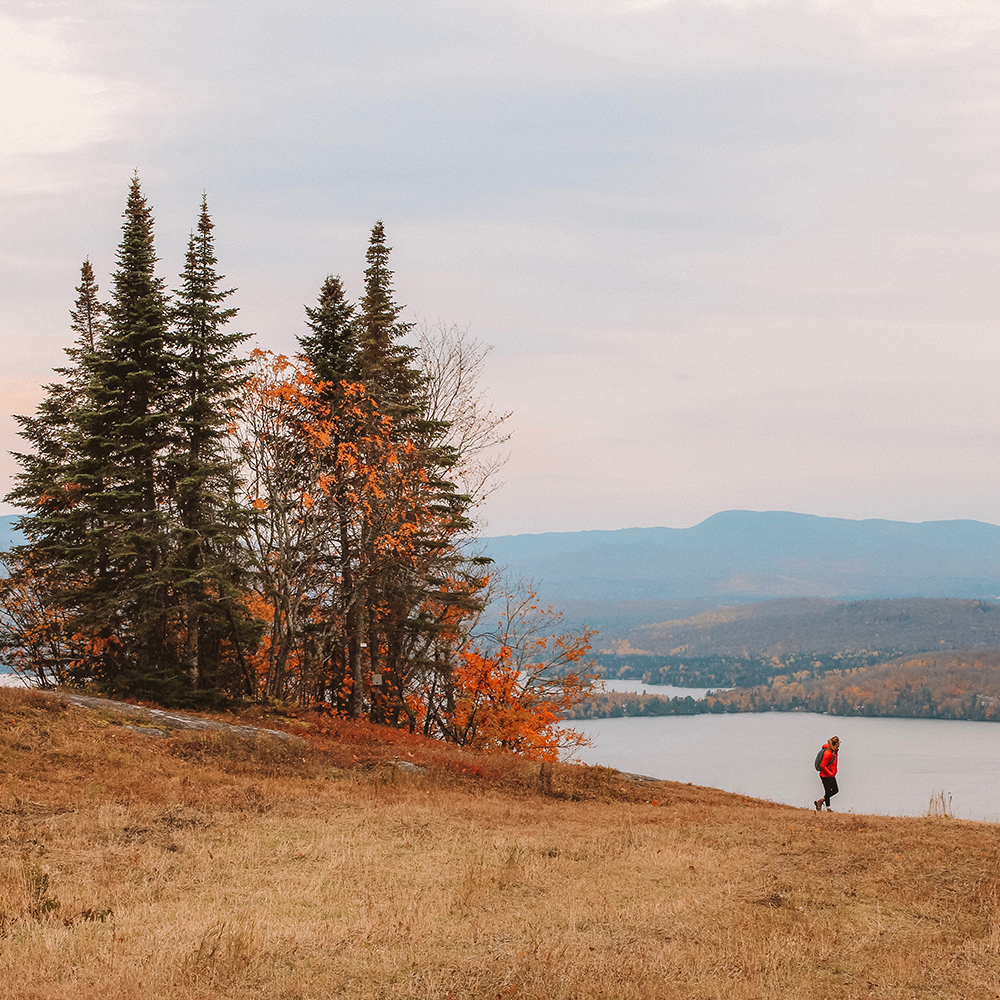 Sara Lapalus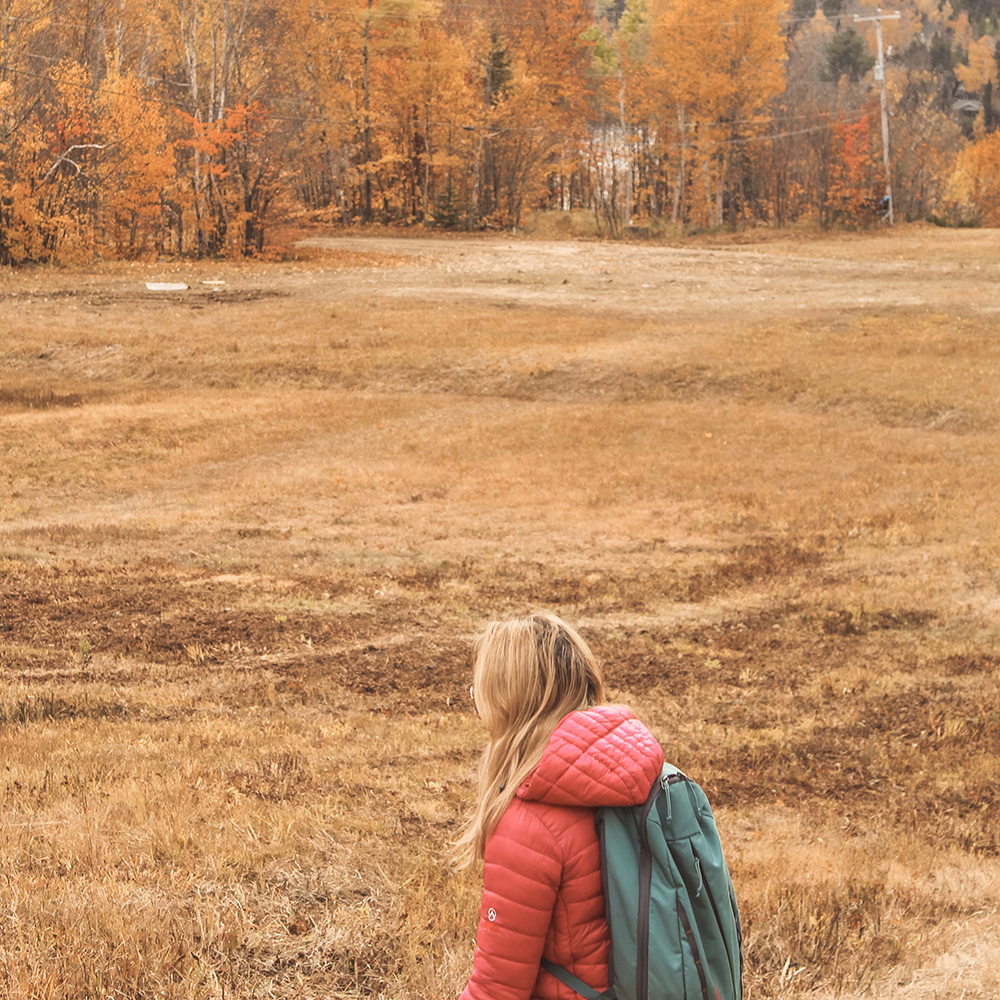 Sara Lapalus / Mont-Saint Anne
Bras-du-Nord Valley
Continuing a little further north, an hour and 20 minutes from Quebec City, there is this vast territory with hikes ranging from seven to 30 kilometres, you'll certainly find the trail best suited for you and your crew of backpacker friends. Pausing to admire the Delaney Falls is definitely a must in the Bras-du-Nord trail. Don't forget to buy your access online!
Best time: First week of October
Where to stay: HI Quebec

Mont Mégantic
If you're looking for a road trip, Mont Mégantic is well worth it. With more than 20 kilometres of trails and 1,100m of ascent, this is a special place where folks can come– whether it's to observe its impressive lookout or to walk through the stunning fall foliage surrounded by chickadees. This park offers everything you need for a fabulous stay in nature!
Best time: Mid-September to mid-October
Where to stay: Several Sépaq shelters are available in the region for a small fee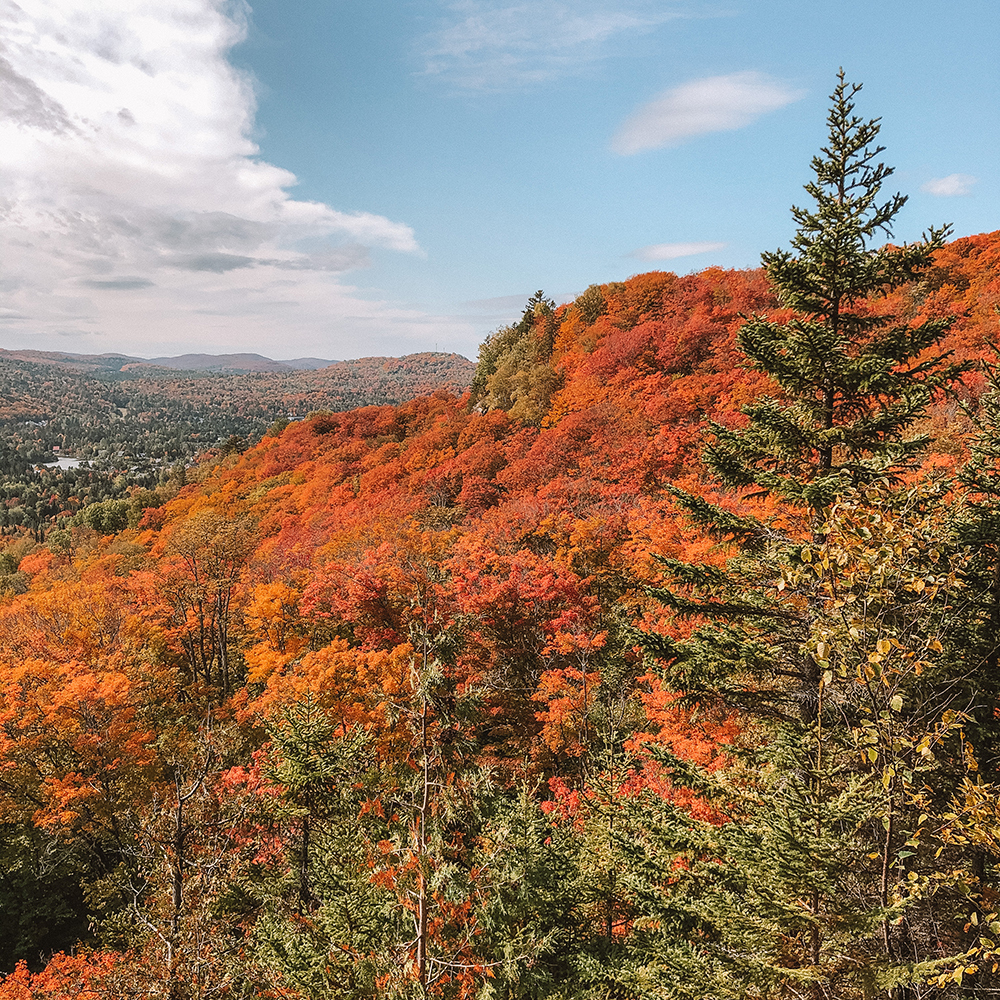 Sara Lapalus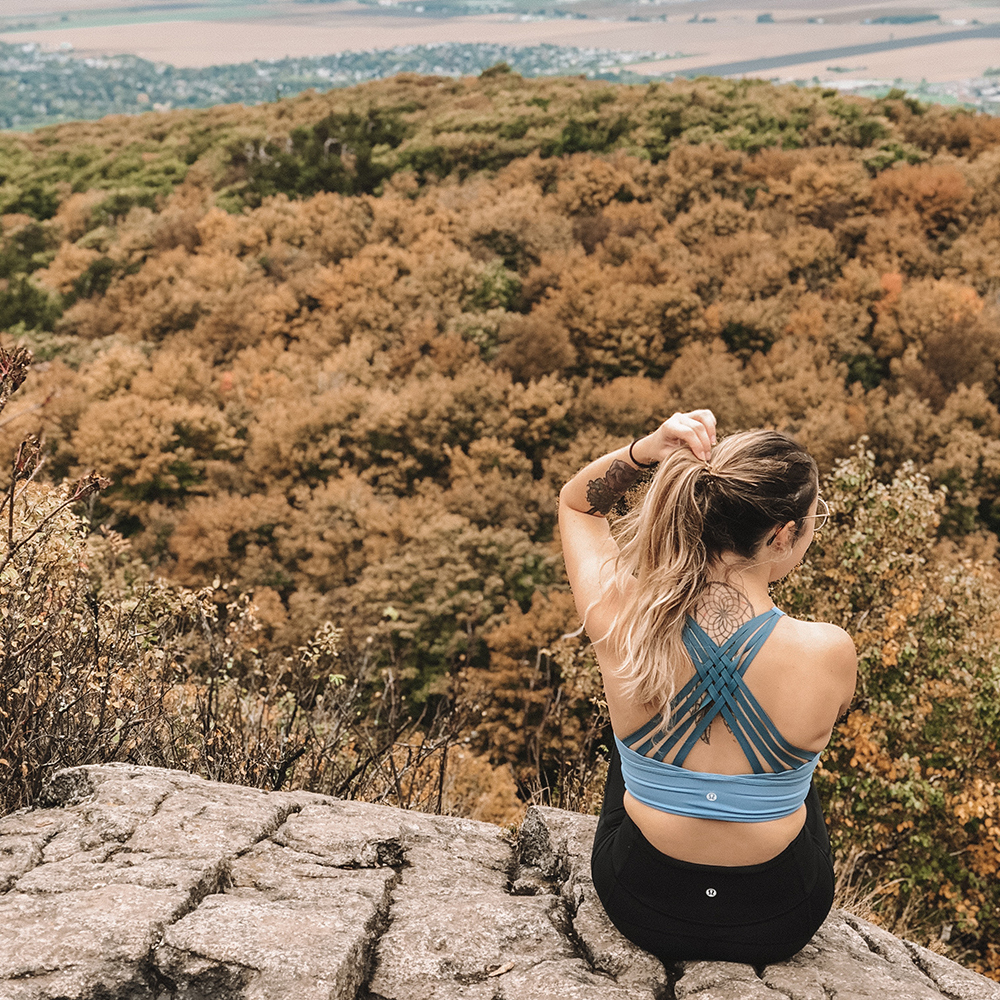 Sara Lapalus
Parc des Hautes-Gorges
When passing through the Charlevoix region, it is impossible not to mention the Acropole des Draveurs. Though it has increased in popularity over the years, this hike remains one of the most beautiful in Quebec. After a good climb, you will be rewarded with an incredible view of the Malbaie River and the surrounding mountains dotted with spectacular fiery colors! At only 40 minutes drive from La Malbaie, this 11.2-kilometre summit is definitely a challenge in itself with a difference in altitude of more than 800 meters but very rewarding!
Best time: Mid-September to early October
Where to stay: HI La Malbaie is a nice and inexpensive option and offers you the chance to cuddle the adorable Nora, the resident hostel pup

Parc des Grands-Jardins
This national park located one hour from La Malbaie is also a must for hiking. More than 30 kilometres of hikes are offered with the most breathtaking views existing atop the impressive peaks of Charlevoix. We strongly suggest the Mont-du-Lac-des-Cygnes trail (moderate to difficult level). This 8.6-kilometre trail offers several absolutely incredible views on the surrounding mountains.
Best time: Mid-September to early October
Where to stay: HI La Malbaie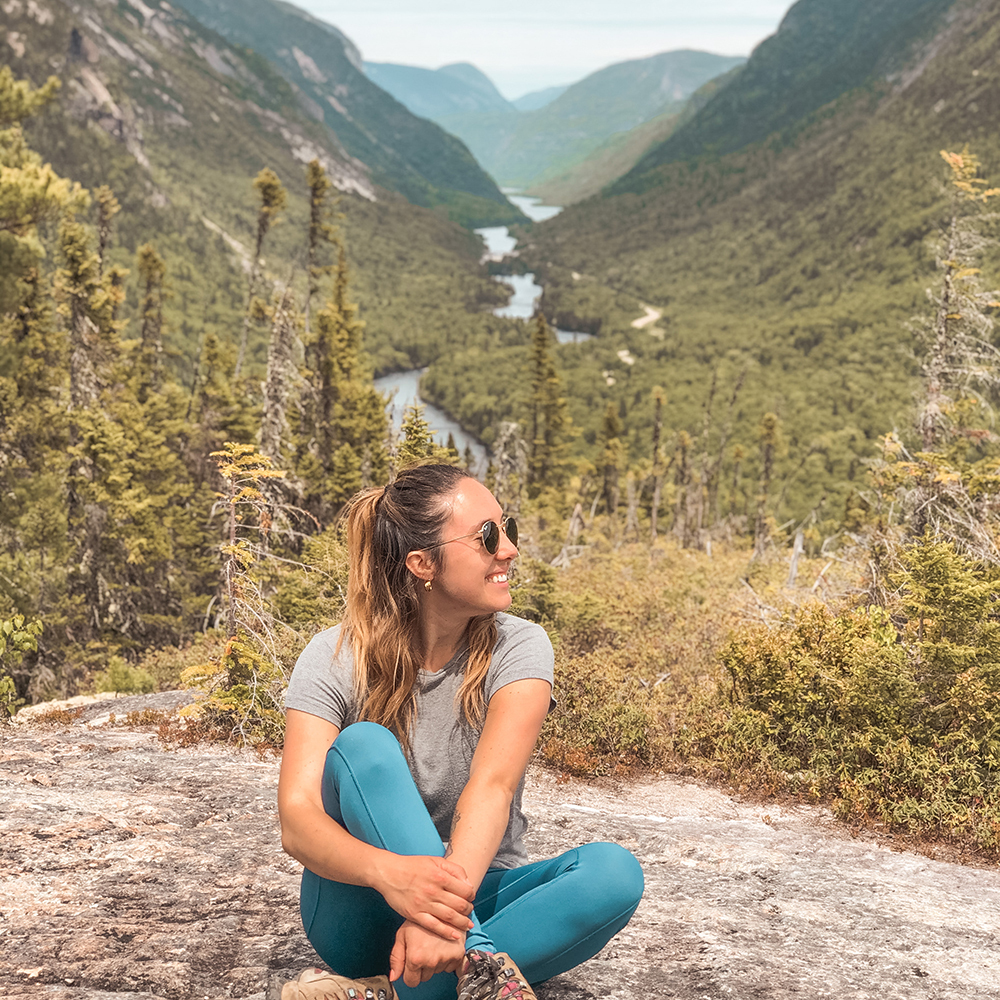 Sara Lapalus / Parc des Grands-Jardins
Saguenay Region
This region of Quebec, well known for its fjord and boreal forests, offers an excellent playground for spotting the best of fall's colours. This park offers many incredible trails, but if you want a unique experience, it is possible to do a long hike on your own. Following the cliffs on the north side of the fjord with scenic views, this 41-kilometre hike offers a nice challenge with several steep ascents and descents. It is possible to do it in a hiking refuge or by camping for a couple nights. It's recommended to do it in three to four days. Mid-September to early October would be the best time to see the colours as the changing leaves are at their best then.
Best time: Mid-September to mid-October
Where to stay: Sépaq offers campgrounds and shelters in and around the park
Parc de la Gaspésie
Last but not least, this unique national park offers easy to difficult hikes so anybody in your group of travel friends can partake. With its tundra and biodiversity, it's a great place to admire the fall colours! Many unique trails such as Mont Jacques-Cartier, an 8.2-kilometre hike that offers magnificent panoramas where, if you're lucky, you might even spot caribou! If you feel like getting out of your comfort zone, this park offers several options for long hikes over several days, including Mount Xalibu, Lake Cascapedia, Mount Logan and, of course, Mount Albert, which remains a must-see in the Gaspé. It is also possible to hike these mountains individually!
Best time: Mid-September to early October. Note that access for long hikes ends on October 9
Where to stay: If you want an inexpensive option that allows you to meet people at the end of your hike, the sea shack is a must in the region. The Sepaq also offers campgrounds and shelters inside the park for long hikes.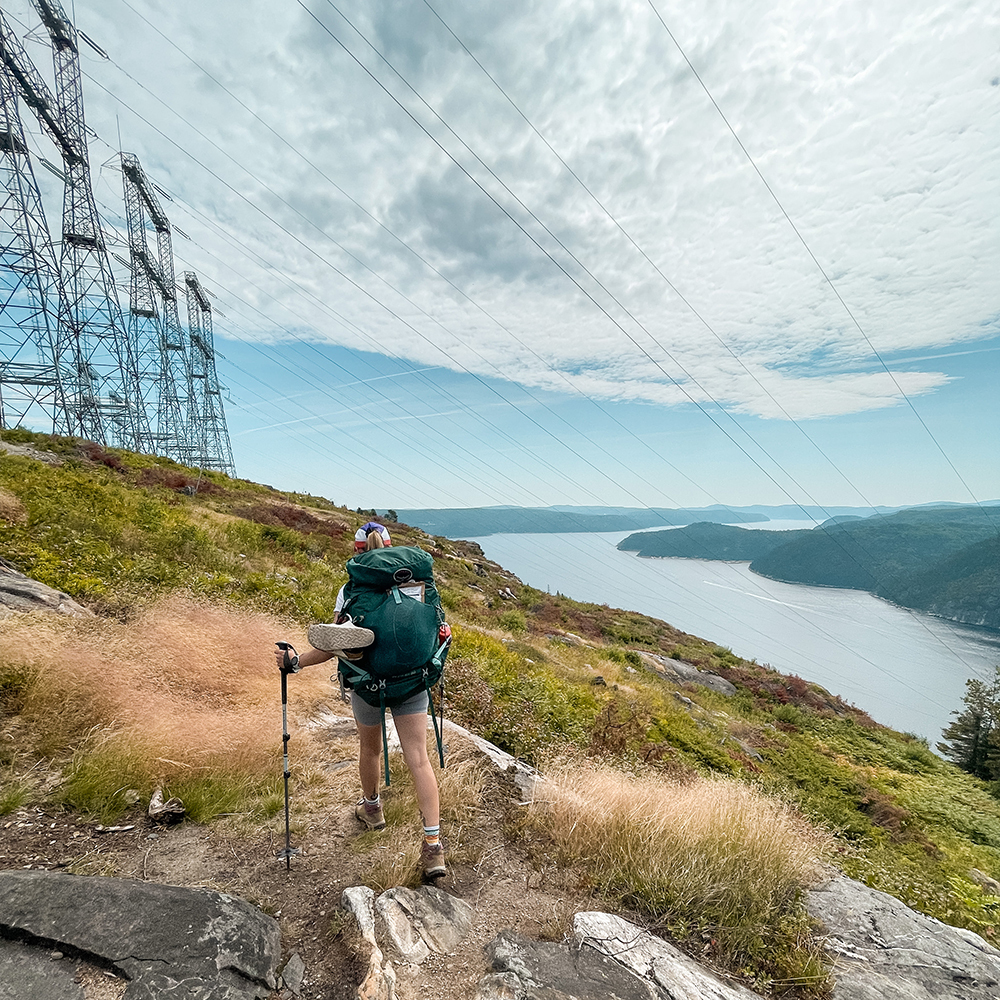 Sara Lapalus / Saguenay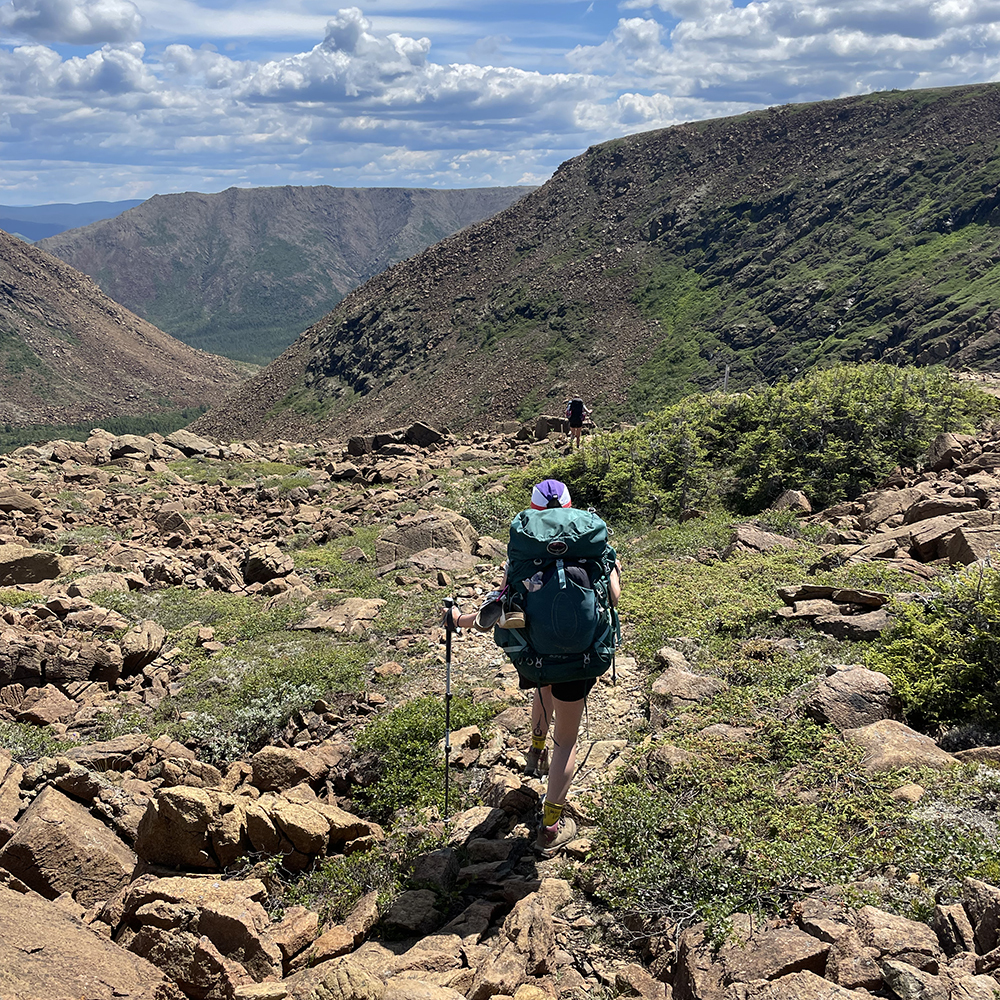 Sara Lapalus / Gaspésie
You may also like to read