How to take better travel photos on your phone
Most travellers I've met at hostels are experts at packing light and wouldn't fill their backpacks with bulky cameras. Besides, we'd probably prefer to spend our hard earned cash on experiences rather than a big, fancy camera to begin with. However, we can't live without our smartphones—that's what we use to take our photos—but not everyone knows how to maximize the benefits of a phone camera.
Here's how to take better photos with your phone and incite travel envy from all your friends back home.
1. Shoot at dawn or dusk
The soft lighting the hour after sunrise or before sunset (often nicknamed "golden hour") offers the most flattering conditions for photography. The more subtle lighting casts an even golden glow—on everything from a person's skin tone to a natural landscape—compared to the harsh shadows caused by midday sun. Consider it all the more reason to get up early to catch that sunrise or say yes to that sunset tour.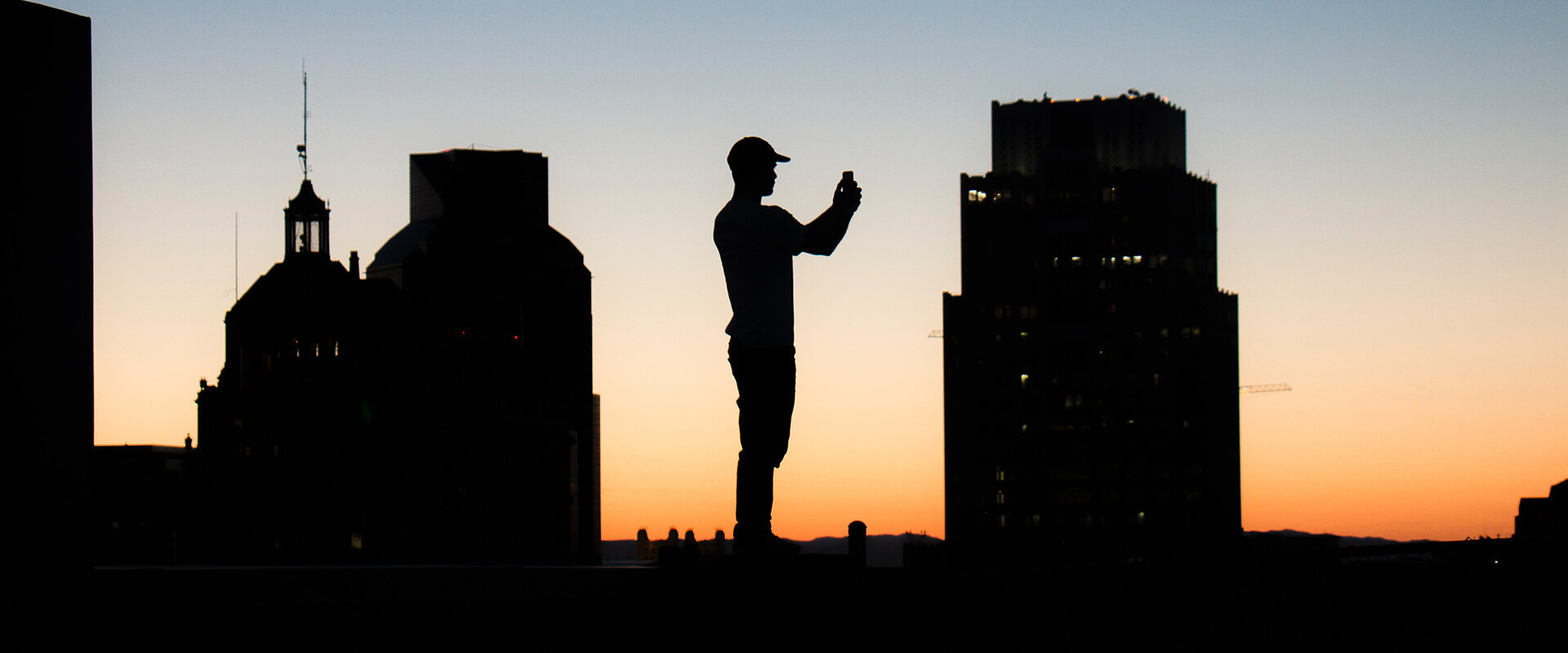 2. Use the timer
Travelling solo and can't find someone to take a photo of you? Prop your phone up against a tree, ledge or wall and use the timer mode to take a photo. Be sure not to walk too far away and to always keep your eye on your belongings so they don't get stolen. Timer mode also works well for group selfies. Without needing to keep your finger on the photo button, you can extend your arm further and capture a wider shot.
3. Turn on gridlines
Activate the gridlines on your camera app and frame your photos using the rule of thirds by putting the most important parts of a photo in the intersections of the grid. It's an aesthetically pleasing composition trick that most photographers use. Activating the gridlines on your phone will help you compose the optimal balance for that perfect shot.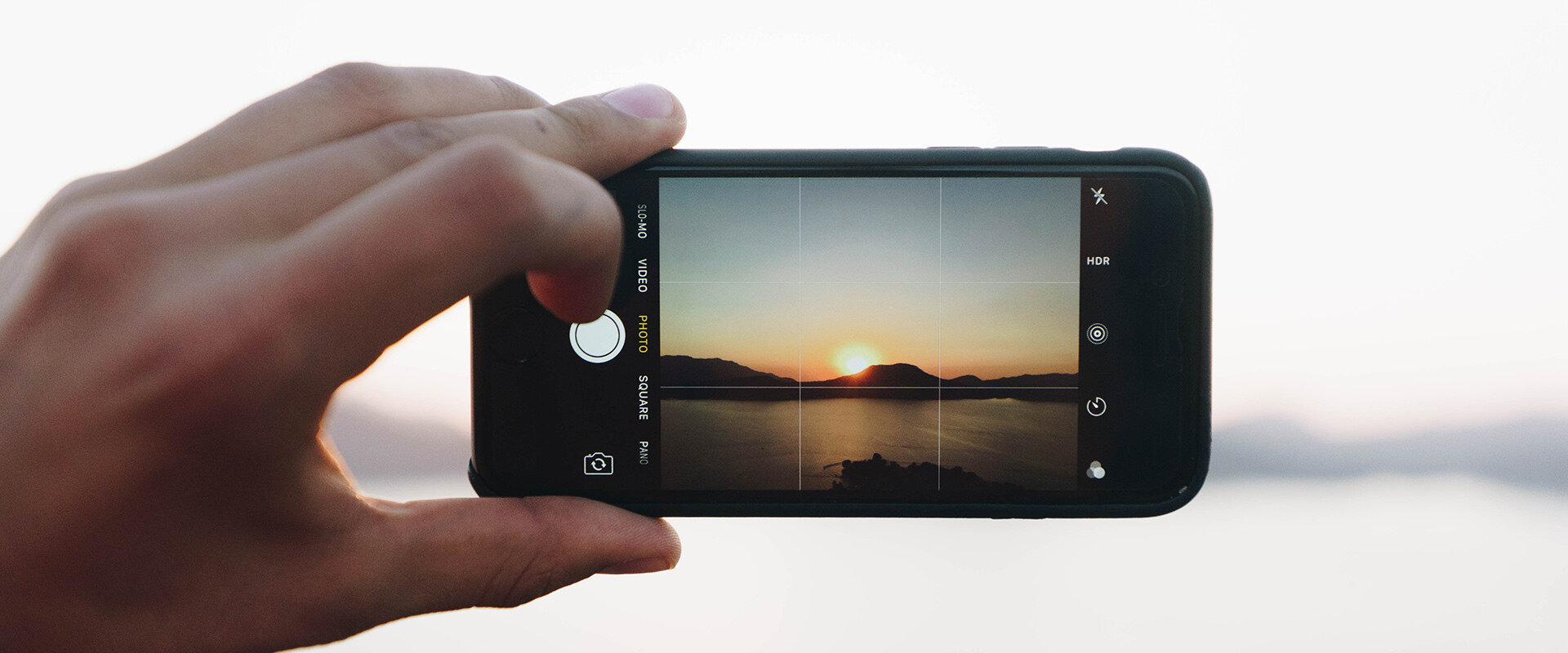 4. Use burst mode for action shots
Use "burst mode" to take a series of continuous, rapid-fire shots and pick your favourite image from a dozen or more options. This is the perfect mode for capturing action shots, like group jumping photos.
5. Switch to portrait mode (on the iPhone)
Do you have an iPhone 7 Plus, iPhone 8 Plus or iPhone X? Use portrait mode to get that professional looking shot where the subject is clear and in focus but the background is blurry. In the world of photography, this is a sough-after effect known as bokeh. Thanks to innovations in the smartphone industry, we can now get a similar professional affect without the need for a fancy camera.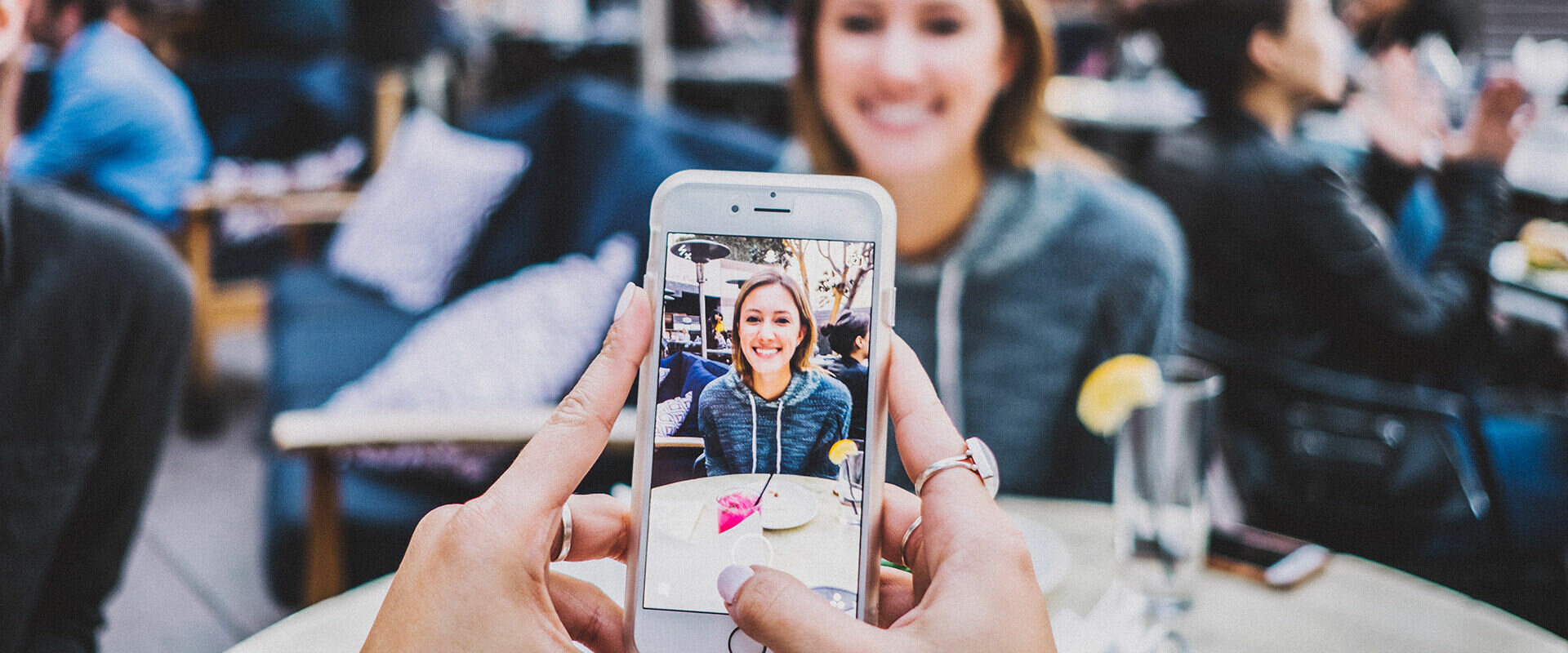 6. Experiment with different perspectives
Because your mobile phone is likely much smaller than a regular camera, you have more freedom to move around with it and take photos from unique angles. Climb a tree, lay down on the ground, hang off the edge of a boat … each unique point of view will give your photo a different look and feel. If you're at an attraction with way too many tourists, raise your phone above everyone's head and shoot the photo above the crowd. Trying to capture a tall building that won't fit in the frame? Squat down, angle your phone towards the sky and shoot upwards.
7. Buy a waterproof case
Going for a boat ride, swim or snorkel? Consider purchasing a waterproof case you can go underwater with and protect your phone from unwanted splashes.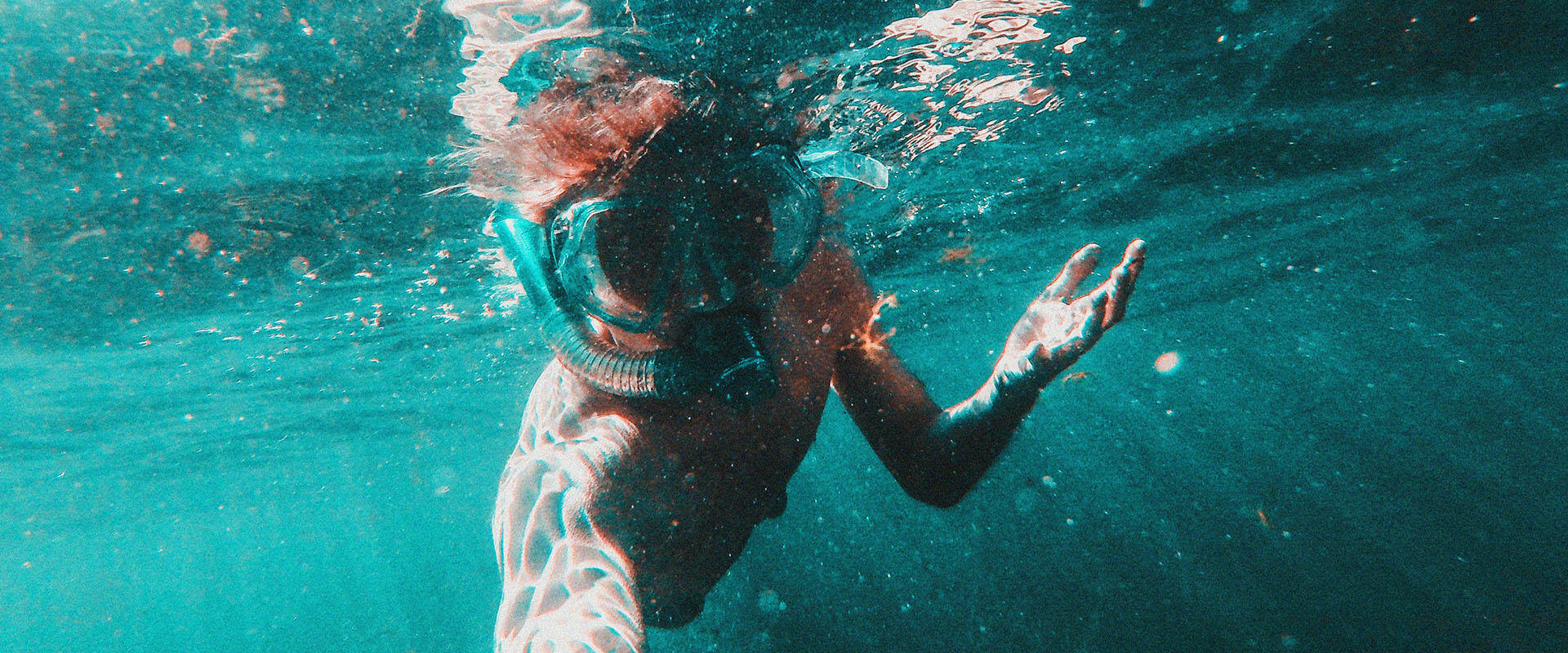 8. Download easy-to-use photo editing apps
Most smartphones have a few basic edition options where you can crop and straighten your photos or adjust the lighting. However, to better your phone photography game and make your photos look more interesting, consider downloading a few inexpensive (or free!) editing apps to help remove blemishes, add filters, adjust lighting and more. Snapseed, VSCO and A Color Story are a few popular photo-editing apps that are free to download. Instagram also has several built in editing features—even if you aren't posting to their social media network, you can still take advantage of their editing features to enhance your photos.
With all the interesting sights constantly encountered while visiting somewhere new, there are plenty of chances to put these tips into practice while travelling. Not only are you honing your photography skills, you're also capturing amazing memories to look back on and share.
You may also like to read