How to survive a very long commute
I've done my share of long distance travelling. I once drove 11 hours from Toronto to Chicago, spent 22 hours on a train from Boston to Chicago and survived 48 hours on a train from New Orleans to Los Angeles in a regular seat (sleeper cars are expensive). Taking these trips has helped me learn what works and what doesn't on a very long commute. Here are 10 tips to make life a little easier when going from point A to point B.
1. Bring your own food
Pack light, but pack a lot. You'll probably need more food than you think, and the food they serve on trains always costs a premium. I find the best kinds of food to pack are Cliff bars (since they are small and full of protein), baby carrots, almonds, chocolate and candy (if you enjoy sweets), a couple of bananas and maybe a bag of chips (but be careful because salt makes you thirsty). Of course, bring plenty of water and maybe another drink to switch it up or flavour packs for your water.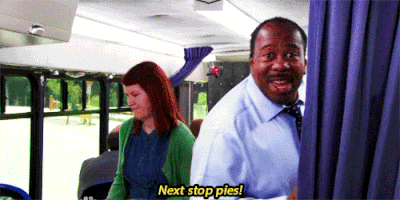 2. Don't forget your toothbrush
I'm putting it here to remind you, because you might accidentally pack it in your luggage. That being said, not every train, bus or plane will have ideal conditions to brush your teeth on a long trip, so I also suggest a small bottle of really strong mouthwash. Mouthwash is a quick and easy way to keep your mouth (kind of) clean, but please don't tell my dentist I said this.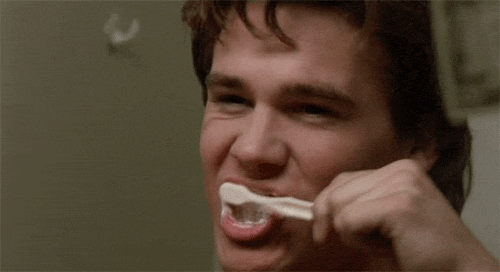 3. Download a movie or podcast
Twenty hours is a long time to sit alone. What kept me sane were podcasts, especially ones where two people were talking so I could imagine I was part of the conversation (it might sound crazy, but remember you could go for an entire day without speaking to another soul) and of course one of your favourite movies. When I was on a 48-hour train ride from New Orleans to LA, I watched Scott Pilgrim vs. the World because it's based in Toronto, my hometown. Watching it actually made me incredibly homesick for a few hours, so I recommend picking something that won't make you think of your cat back home that you miss dearly.
4. Slippers are essential
If you keep your feet in your smelly sneakers for too long, your feet will stink as well. To keep the stench down and your feet cozy, bring a small pair of house slippers. Think of the ones your grandma wears around her home. You don't need anything big and bulky, just something comfortable to give your feet a break. It's also easier to curl up into a ball on your seat in slippers than sneakers.
5. Bring a travel blanket and pillow
This might seem obvious but I didn't buy this stuff right away because I thought it wasn't necessary. Don't make the same mistake. Resting your head on the window is much easier with a pillow to lean on and sleeping is more comfortable with a blanket draped over you.
6. Make friends
One of the best things I did was make friends with the person sitting beside me. Not only will you have someone to talk to and remind you of what your voice sounds like, but they might also be able to give you tips about the city you're visiting. When I was on an overnight train to Memphis, I sat with a man from San Francisco, which happened to be the final stop on my trip. I filled journal pages with the best place to get focaccia bread, directions to the secret arcade and the best coffee in the city. When our train finally arrived, we even got breakfast together. On my way from New Orleans to LA, I sat next to a woman who was not only from LA but lived by my hostel. When we arrived in the early morning, she showed me the subway system and walked me to my hostel. I must add caution: only make friends if they seem friendly. If your seatmate gives you the creeps, maybe talk to the person behind you.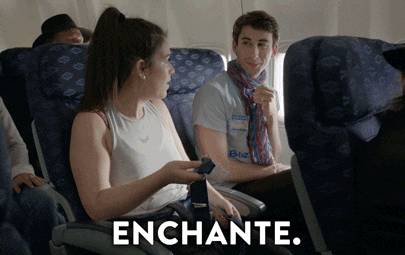 7. Bring a book
One of the best ways to pass the time is by sinking into a good book, but limit yourself to only bringing one. You don't get much room on any form of transportation and space is at a premium so don't bulk up and weigh down with multiple books. Bring one good, thick book and that's it.
8. Write in a journal
Even if you're not a writer, you never know when you'll need a pen and paper. Like I mentioned before, that man from San Francisco filled a page of local tips for me to enjoy. You might even get inspiration to draw or find that you are a writer after all. If you travel you need to travel with a journal.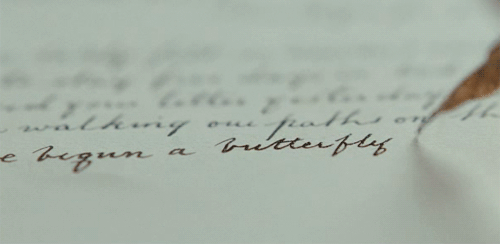 9. Pick the window seat
Seats are cramped and there isn't much space to curl up when you need sleep. Getting the window seat will help with this. You have more space to rest your head and you can lean against the wall. Trust me, I have done this many times and although the aisle has more legroom, the window seat has max curling capabilities.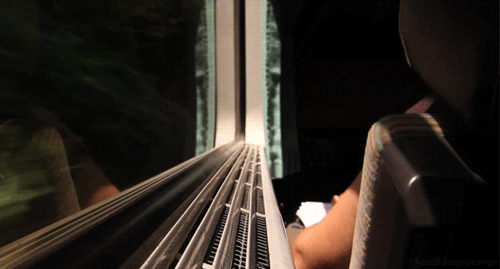 10. Bring makeup wipes
Whether you wear makeup or not, we all need to wash the dirt off our faces. Makeup wipes are inexpensive and will save your face from grease, dirt and breakouts. You never know, there just might be someone who catches your eye on the train or in the station, and you want all the grime off your face when you give them a smile.
You may also like to read