How to go to Canada right now (and why you want to)
Border restrictions and entry requirements are constantly evolving. The information in this article is up to date as of its publication date. For the latest information on Canada's entry requirements—including testing, vaccination and isolation rules—please visit travel.gc.ca.
Canada is opening up! We're already seeing many international guests returning to our hostels, which is really exciting to see. Canada has recently relaxed some of its entry requirements for international leisure travellers, so if you've put off a trip to Canada, now's the time to finally make the trip! Here's the low-down on how you can visit Canada right now, plus a few reasons why you might definitely want to.

Essentially, anyone can enter Canada for leisure travel if you can provide proof that you've received two doses of a Health Canada-approved vaccine at least 14 days prior to travelling, and a negative molecular COVID-19 test result from the past 72 hours. You'll also need to install the ArriveCAN app on your phone to submit necessary travel documentation—including vaccination proof, test results and contact details—72 hours prior to your arrival. Provided you meet these entry requirements, you won't be required to quarantine upon arrival in Canada, though you may be randomly selected to take a mandatory test at the airport.
Canada-approved vaccines are Pfizer-BioNTech, Moderna, AstraZeneca/COVISHIELD and Janssen/Johnson & Johnson. Combinations of the approved two-dose vaccines are allowed. So this means that if you're currently unvaccinated or only partially vaccinated, you're not able to enter Canada for leisure travel purposes. If you're vaccinated with vaccines that haven't been approved by Health Canada (i.e. Sinopharm, Sinovac, etc.) you won't be allowed in. If you've recovered from COVID-19 in the past, you'll still be required to show proof of full vaccination to enter the country. You can use the Government of Canada's helpful traveller vaccine wizard to determine your eligibility. 
For the test result requirement, anyone aged five and older needs to get a molecular COVID-19 test no more than 72 hours prior to arrival and present the negative result at customs upon your arrival in the country, or show proof of a positive test result taken between 14 and 180 days prior to travel. A molecular test is essentially just not a rapid antigen test. Valid tests include PCR, NAT and RT-LAMP tests. Find a full list of acceptable test types here.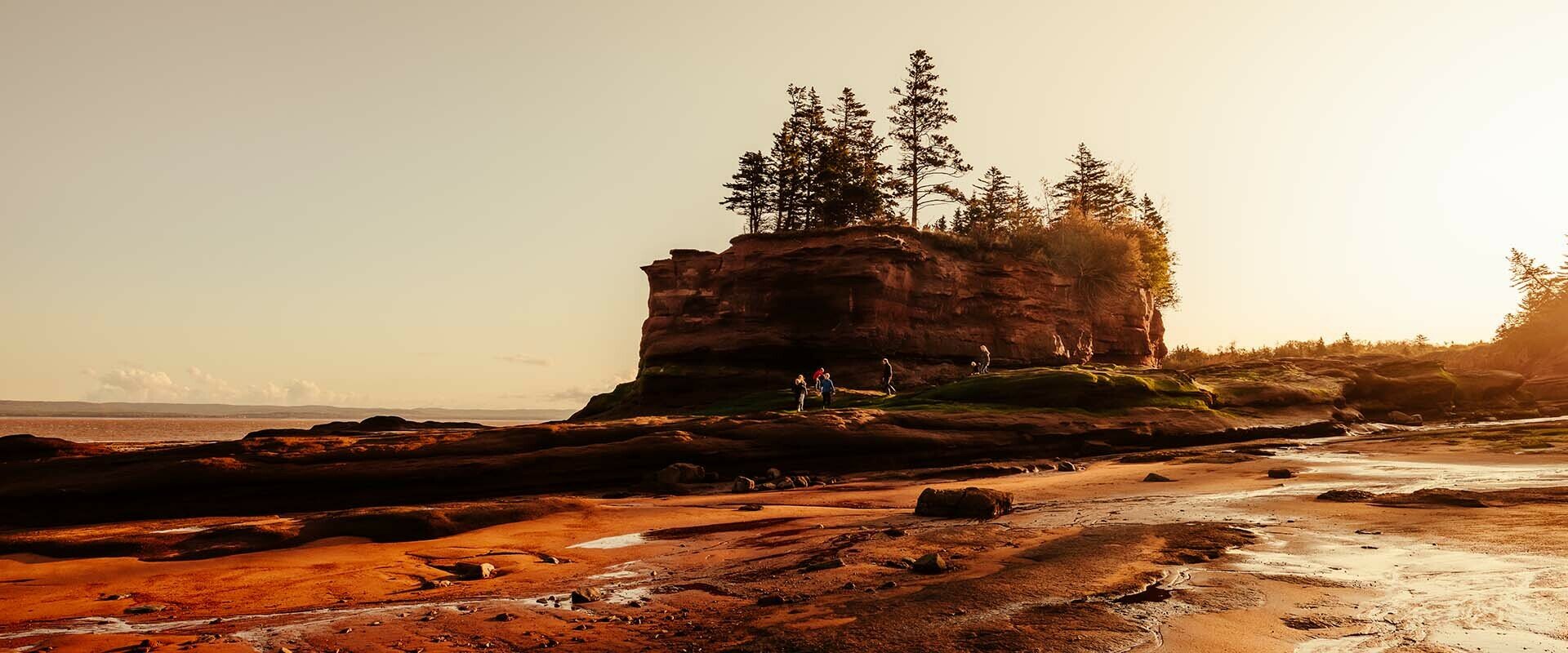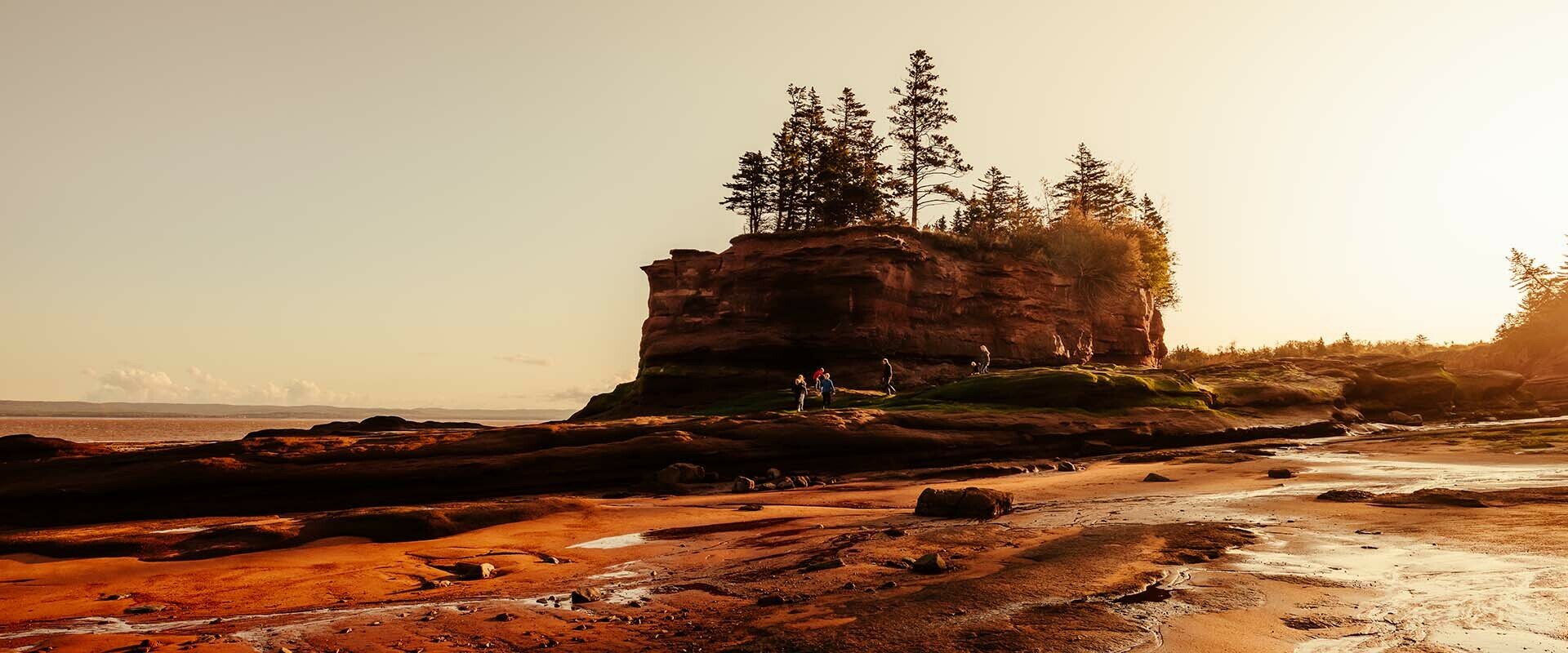 Nova Scotia © Destination Canada
If you're entering Canada on a working holiday, the rules are a bit different. If you have a port of entry letter of introduction, you must show proof that you're fully vaccinated or, if you're not fully vaccinated, show proof of a valid job offer and proof that you can start your job as soon as you complete a 14-day quarantine. In that case, you'll also need to provide a quarantine plan. Find out more about the rules for temporary foreign workers here. 
If you're a Canadian citizen abroad returning to Canada, you can enter Canada regardless of your vaccination status. If you're not fully vaccinated with an approved vaccine, you must quarantine for 14 days upon arrival, unless you meet one of the conditions for a quarantine exemption such as providing essential services or compassionate travel. If you're not exempt, you'll need to submit a quarantine plan via the ArriveCAN app prior to arrival. 
Keep in mind that regardless of your eligibility, travellers showing symptoms of COVID-19 will not be allowed in the country. All travellers, regardless of nationality, vaccination status and quarantine requirements must also show a negative test result and use the ArriveCAN app to submit necessary documentation prior to your arrival in Canada. All other documentation requirements for international travellers, including a visitor visa or an Electronic Travel Authorization, still apply.
It sounds a lot more complicated than it is! If you're fully vaccinated with an approved vaccine and can get a negative test result prior to heading out, come see Canada!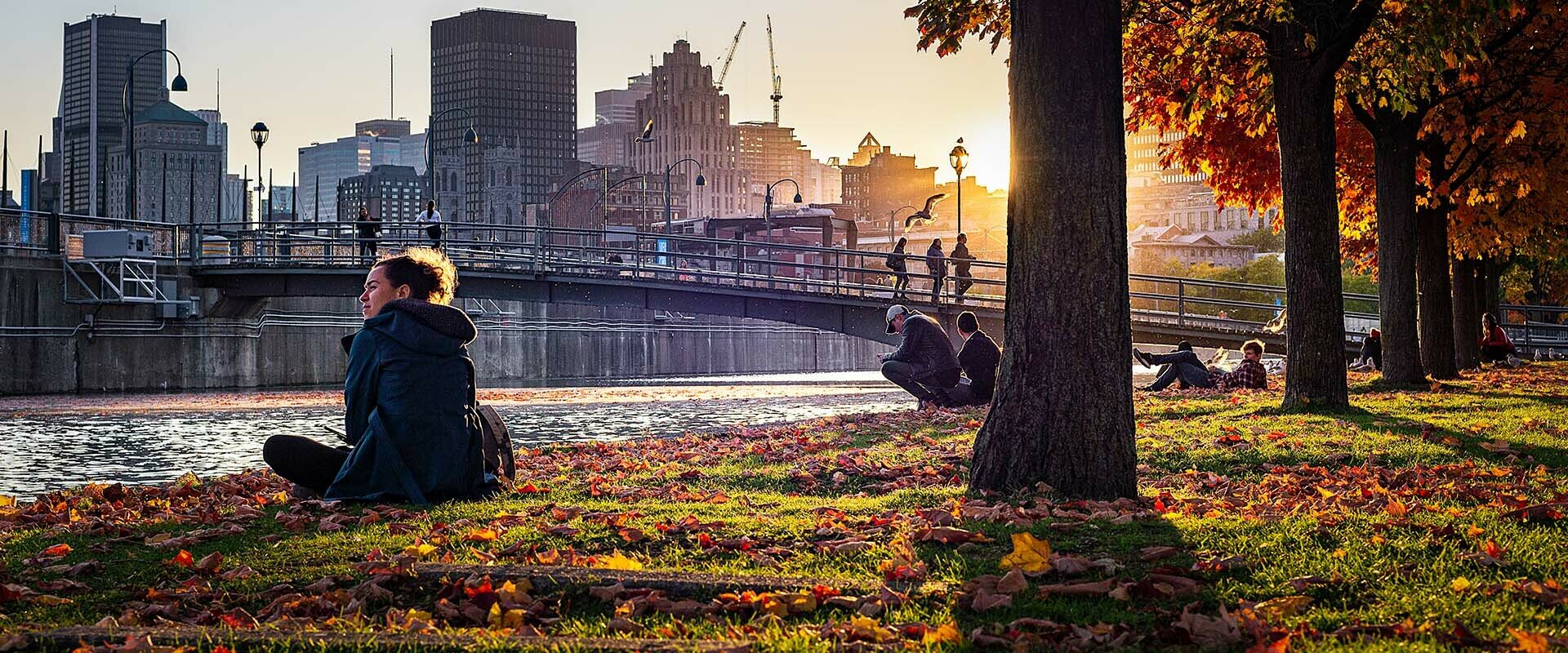 Montreal © Freddy Arciniegas
5 Reasons to visit Canada right now
1. Get the place to yourself… ish
The country was locked up a bit tighter this past summer, but now that it's opening in a lower season is actually a blessing in disguise. Come on in and experience some of the country's gems with small (or no) crowds, take advantage of off-season deals and see a very genuine side of Canada that summer-seekers don't get to see.
2. Winter fun!
Summer is Canada's high season in most parts, but our not-so-secret second high season is just as worthy of a visit. We know how to do winter around here. From world-class ski resorts to quaint wintery cityscapes with a European feel and all the classic cozy eats to enjoy along the way, there's a whole other side of Canada come winter and this is a great year to experience it. Get outside, spread out, bundle up, order something yummy and enjoy peak Canada.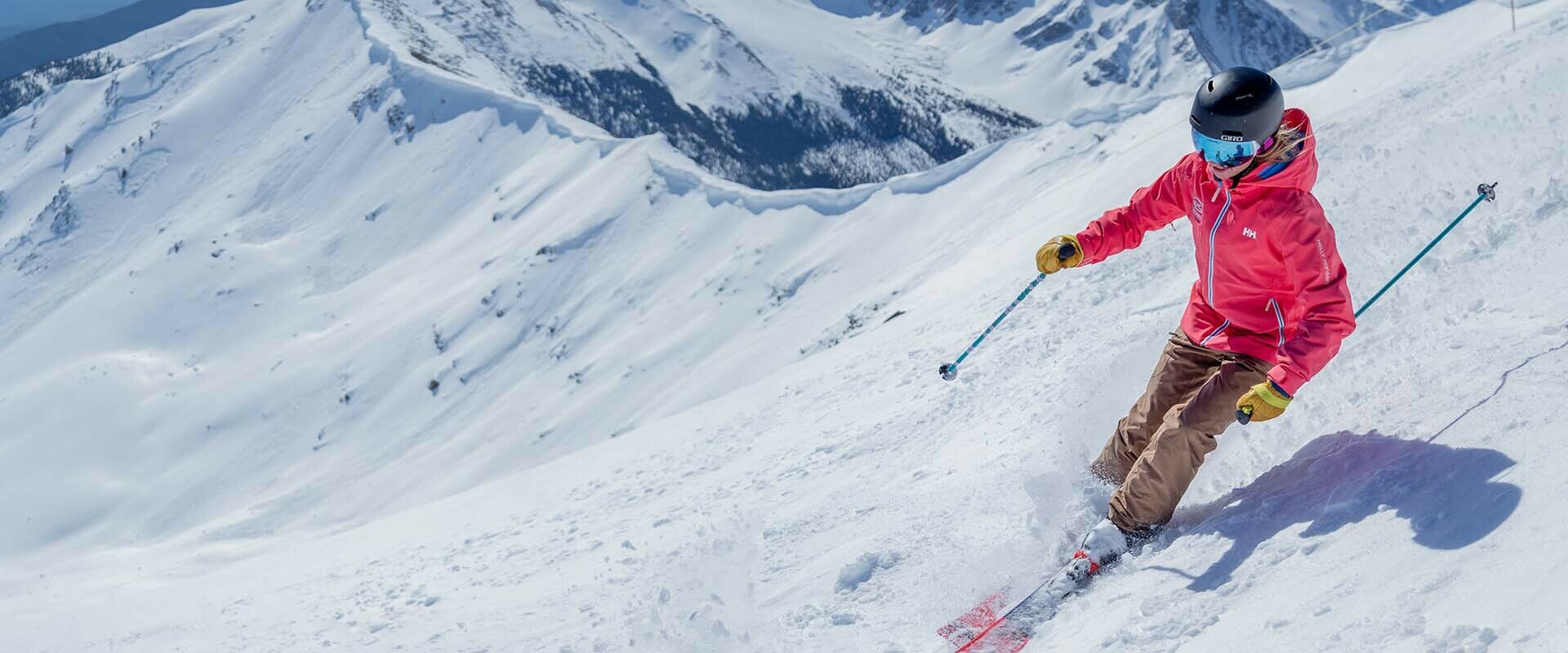 3. Tourism needs you (and has the deals to prove it)
It's the same story around the world—the pandemic has been rough on tourism businesses. But what that means for you as a traveller is that there are good deals to be found as businesses strive to attract travellers who haven't really been considering doing much travel at all over the past year and a half. From flight deals to and within Canada and special offers on accommodation and activities, you can do a lot more for less if you come soon. This includes our hostels! Check out our current special offers at hostels across the country.
4. Working holidays are back on the table
Working holidaymakers are a huge part of the Canadian workforce year-round, and they're in high demand in ski resort towns over the winter. For a while, no new working holiday visas were being granted but that machine is up and running again, so if you postponed a working holiday before the pandemic, now's an excellent time to come in with few barriers to snag one of the many tourism and ski industry jobs currently up for grabs. Wanna work for HI? Check out our current job openings.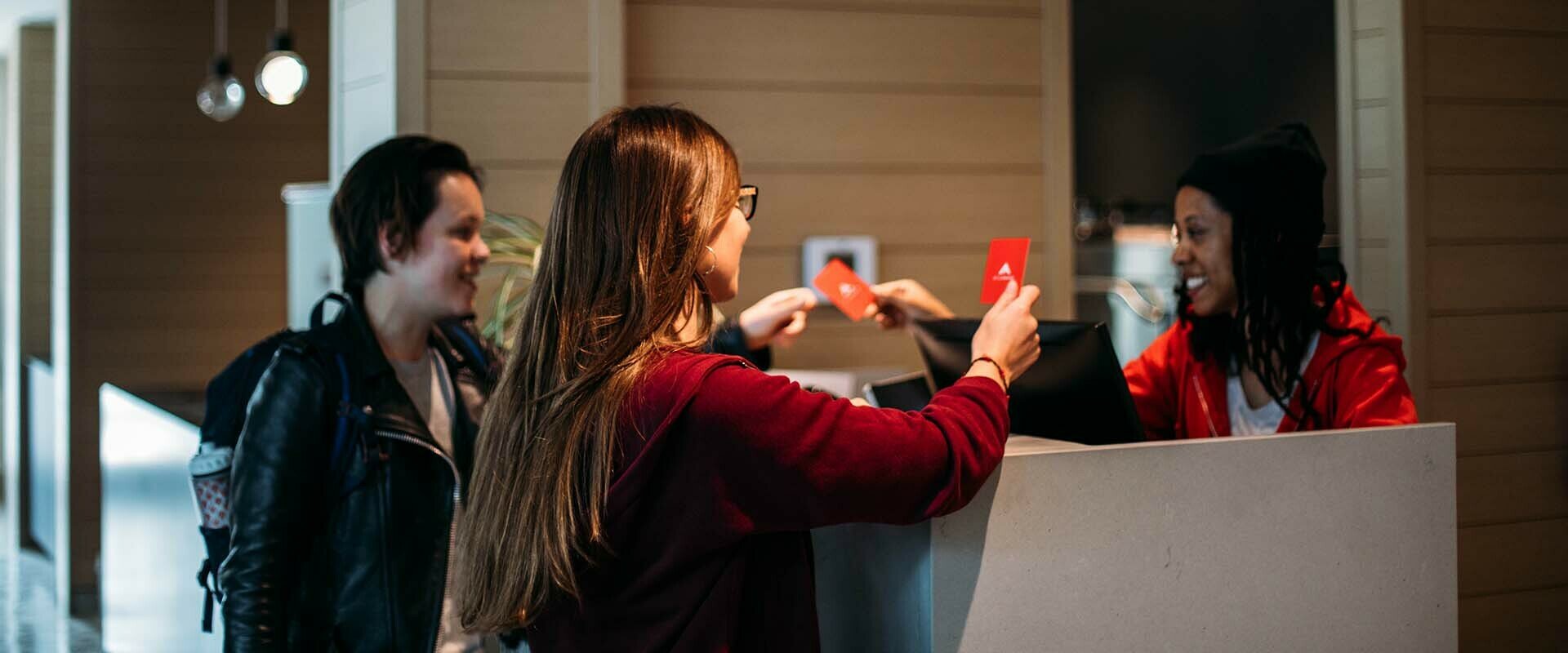 5. We're a highly vaccinated country with some restrictions still in place
If you're vaccinated and ready to mingle with other vaccinated folks, Canada is a great place to do it considering our relatively high vaccination rates. Mask mandates are still in place in many jurisdictions and are generally well respected. Many businesses across the country require their staff to be vaccinated, and most provinces have some kind of vaccine passport system in place that requires proof of vaccination to enjoy certain non-essential businesses like restaurants, cinemas and public places where people tend to gather. Many HI hostels also require guests and staff to be vaccinated, for your peace of mind.
You may also like to read