Hostelling in Canada is officially kind of a big deal
Here at HI Canada, we've known for a long time that hostelling is a pretty big deal. A significant deal, if you will. But now it's official. At a ceremony in Alberta in mid-June, the Government of Canada formally declared Canada's 85-year-old hostelling movement an "event of national historic significance." The designation was made back in 2011, but the recent plaque unveiling ceremony made it officially official. We'll see if this means we get our own Heritage Minute now (fingers crossed), but in the meantime let's take a stroll down memory lane to see just how hostelling became an official big deal in Canada.
Back in 1933, Mary Belle and Catherine Barclay, two sisters from Calgary, took a bit of inspiration from a new type of travel they'd heard was sweeping Germany—affordable and communal accommodation set up in spots that made it easier to access the country's outdoor activities and adventures. Outdoor enthusiasts themselves, they decided to pitch a large tent in Bragg Creek, Alberta, in the foothills of their favourite outdoor playground, the Canadian Rockies. They charged friends 25 cents to spend the night.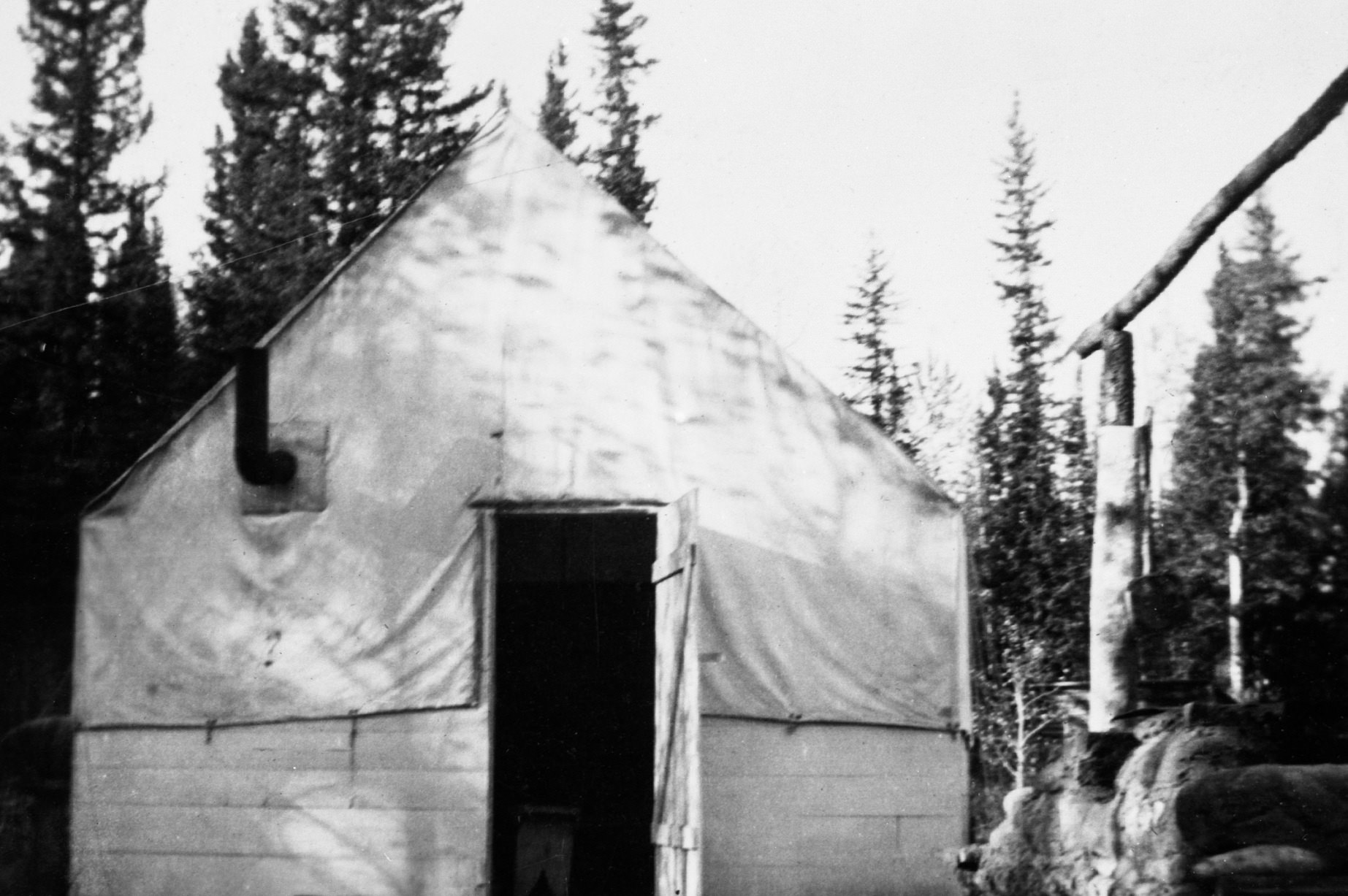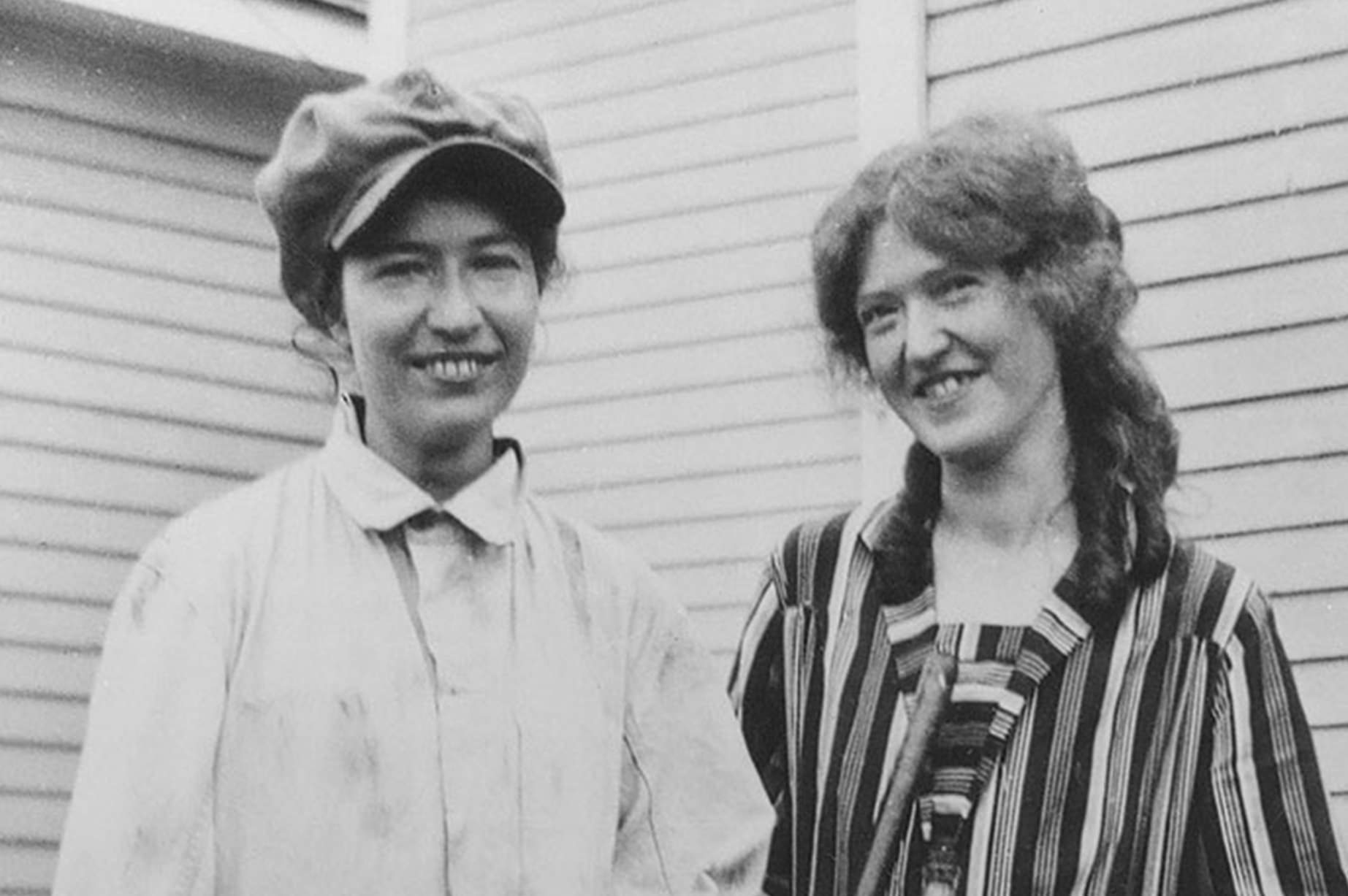 People loved it. The following year, they built a more permanent structure nearby. Not long after, the two formed the Canadian Youth Hostels Association (CYHA)—a small but dedicated group that set out to establish more hostels and encourage more hostelling. That they did, and by 1937 they had 10 hostels and just under 100 members. That year, their group also became the 20th national association within the International Youth Hostel Federation. The CYHA eventually morphed into Hostelling International Canada. Oh hey, that's us.
Today, HI Canada is still part of the IYHF (which now just goes by the name Hostelling International), which has 64 member countries, representing 3,500 hostels worldwide. In Canada, there are now 54 hostels from coast to coast and over 30,000 members.
In Canada, there are now 54 hostels from coast to coast and over 30,000 members.
But Canada's involvement in that global movement wouldn't be what it was without the determination of those two sisters from Calgary. And what inspired them back then, their desire "to enable youth to find wholesome companionship...travelling inexpensively, and acquiring a knowledge of their neighbour's land and customs..." is still what drives us today.
Some things have changed, though. We dropped the word youth from the term 'youth hostel' because as an 85-year-old organization, we know a love for affordable travel isn't just for young'uns. All our hostels are in actual buildings now, and yes, the price per night has unfortunately gone up over the years. But just like the Barclays, we still get such a kick out of making it easy and affordable for people from down the road or the other side of the world to explore this country of ours—from the foothills to the mountain peaks, out to the oceans and back to the cities. And we love when our Canadian members take their love for travel (and their membership cards) farther afield, visiting our friends at HI and YHA hostels all over the world.

So maybe Mary Belle and Catherine didn't think they were doing something all that significant when they strapped a canvas tent to an old Ford Model T and headed for the mountains. But to those of us who have felt the joy of discovering a new place without breaking the bank, the blissful happenstance of crossing paths with a total stranger from a far-off land in the kitchen, only to become lifelong friends by check-out time, the unending thrill of looking at a map, any map, and wondering where to next—what those two did that summer in Alberta set in motion a way of life and a passion for discovery and camaraderie that is nothing short of significant, not just to every individual who's been inspired to hostel, but to the whole country and the rest of the world.
Thank you to the Government of Canada and Parks Canada for this special recognition and for honouring the Barclay sisters. And please let us know when casting for the Heritage Minute begins (asking for a friend).
You may also like to read