10 hostel hacks every backpacker should know
Staying in hostels is one of the best parts of being a backpacker, but it can seem intimidating at first. After 12 years of hostel travel, I've learned some important tips and hacks for the best possible experience. Here's my most practical and helpful advice for hostel travellers:
1. Pack a combination lock
A combo lock is the lock of choice for the seasoned traveller - memorize the code and you never have to worry about losing a key! While it's unlikely that anyone wants to steal your sweaty backpacker clothes, it's always a good idea to lock away your electronics, passport and other valuables. Never travel with expensive jewellery, designer goods or sentimental keepsakes. If possible, stow your entire bag safely in a locker. Otherwise, a luggage lock works on a suitcase or backpack.

2. Bring an eye mask and ear plugs
Want to actually sleep in the hostel? Don't forget these trusty travel accessories. When I was in my early twenties, I could fall asleep without these items, but now, in my thirties, I relish in the luxury of a dark, quiet room. Hence, the ear plugs and eye mask. While it may not block out all the commotion around you, it signals to your roommates that you're hoping to catch some Zs.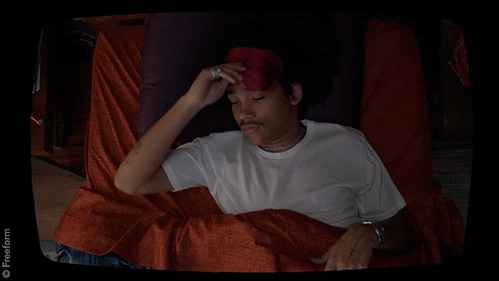 3. Take advantage of free activities and hostel-led tours
Meeting people and forming connections while travelling solo can be scary. It can also be difficult to break out of a group if you're already with travel buddies. Luckily, most hostels have social activities, tours, and events to partake in so you can mingle in a way that feels natural and easy. Join the hostel's free activities to meet cool fellow travellers and stick to a shoestring budget. Karaoke nights, free walking tours, trivia competitions, bar crawls—there are so many fun, affordable ways to meet fellow backpackers and get involved with the hostel.
4. Book a six-bed dorm
In my opinion, six-bed dorms are the sweet spot. As a young traveller, I felt uncomfortable staying in four-bed dorms as there was a higher chance that I'd be staying with bunkmates who all knew each other. I feel safer with a mix of strangers sleeping in the same room. More than eight beds increases the likelihood of loud snorers and rowdy roommates. I think six is not too big, not too small—just right.
5. Contact the hostel directly to book
Did you know that external, third-party booking sites often take a small commission from the accommodation? To get the cheapest rate, do your research first, then find the hostel's website. Call or email them directly to make a booking. They will often waive the reservation fee or give you a discount. You also might not have to pay a cancellation fee if you rearrange your travel plans. And to scout deals, sign up for their newsletter to stay in the know about upcoming promotions or discounts.
6. Bring a headlamp
There's nothing worse than a newbie traveller who flicks on the overhead light at 2:00 a.m. after returning from the bar or at 4:00 a.m. before leaving for an early flight. Don't be that person. The solution is simple: bring a headlamp. Sure, you could use your phone light, but then you won't have both of your hands free, and your phone might need to charge. The headlamp is one of the best travel items you can invest in and will come in useful for other adventures down the road.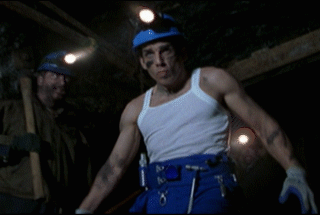 7. Bring a bathroom kit
When travelling, I like to feel as comfortable and clean as possible. For example, I always wear a pair of cheap flip-flops in hostel bathrooms. Don't forget to bring your own towel and toiletries—most hostels don't provide shampoo, conditioner or body wash. On the flip side, many hostels don't allow you to bring your own sheets or sleeping bag due to the possibility of spreading bed bugs. The hostel will provide clean linens and a pillow.
8. Find the best bathroom
Hostels generally have a few communal bathrooms, so go exploring. You also might want to arrange your bathroom time during a lull. It might feel odd to share a sink while brushing your teeth… but you'll either get used to it or you can go once other backpackers have left for their day's adventures. Plan to shower when it's not as busy (peak times are generally in the morning and evening) for more privacy. If you're a traveller who really likes having your personal space or extra time in the bathroom, I'd consider splurging for a private room with its own bathroom. It'll probably be worth it!
9. Check the free food shelf
Before heading to the grocery store, visit the hostel kitchen. When planning what you're going to cook, search the free food shelves in the fridge and pantry for items like pasta, rice, oil, butter, salt and pepper. This will save you money and hassle at the grocery store, while reducing food waste. Breakfast, coffee and tea are often complimentary as well. Know what's already on offer to avoid wasting precious dollars on items that are already provided for free.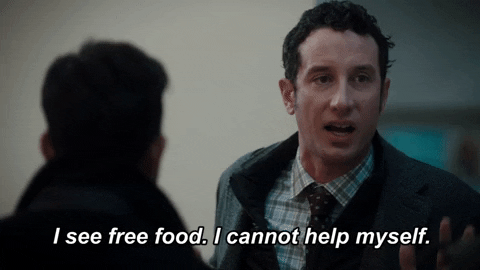 10. Pack a spork
You never know when you'll need a spoon. Or a fork. Or a knife. And it can be a hassle to pack all three. Sporks are a handy tool for hostellers and adventurers alike. They come in fun colours and lightweight options, taking up virtually no room in a backpack. This multi-use utensil comes in handy whenever you're on the go. If you think you might pack leftovers from a big hostel kitchen dinner for lunch, bring reusable Ziplock bags or a Tupperware container, too.
You may also like to read