Five Canadian Parks for the Budget-Conscious Traveler
Canada has 46 national parks, 168 national historic sites, and 4 national marine conservation areas waiting to be explored. How will you experience them all without breaking the bank? Here are 5 easy picks to get you started.
Tofino, BC and Pacific Rim National Park Reserve
Breaking news: you don't need to travel across the world to become a righteous surfer dude or dudette! The rugged West Coast of Vancouver Island is home to some of the best waves in the world, perfect for learning or perfecting your surfing skills. If lush mountain views and crisp ocean breezes make you smile, prepare for sore cheeks during your stay at HI Tofino. Between the two surfing towns of Tofino and Ucluelet lies Pacific Rim National Park Reserve. Whether you're looking for a casual stroll on any section of the sandy and sunny Long Beach, a backcountry adventure on the West Coast Trail, or a breath-taking paddle through the Broken Group Islands, you're bound to fall in love with this park. Between exploring the temperate rainforest and learning about the rich First Nations culture, take time to pinch yourself and remember that this isn't a dream!
"You don't need to travel across the world to become a righteous surfer"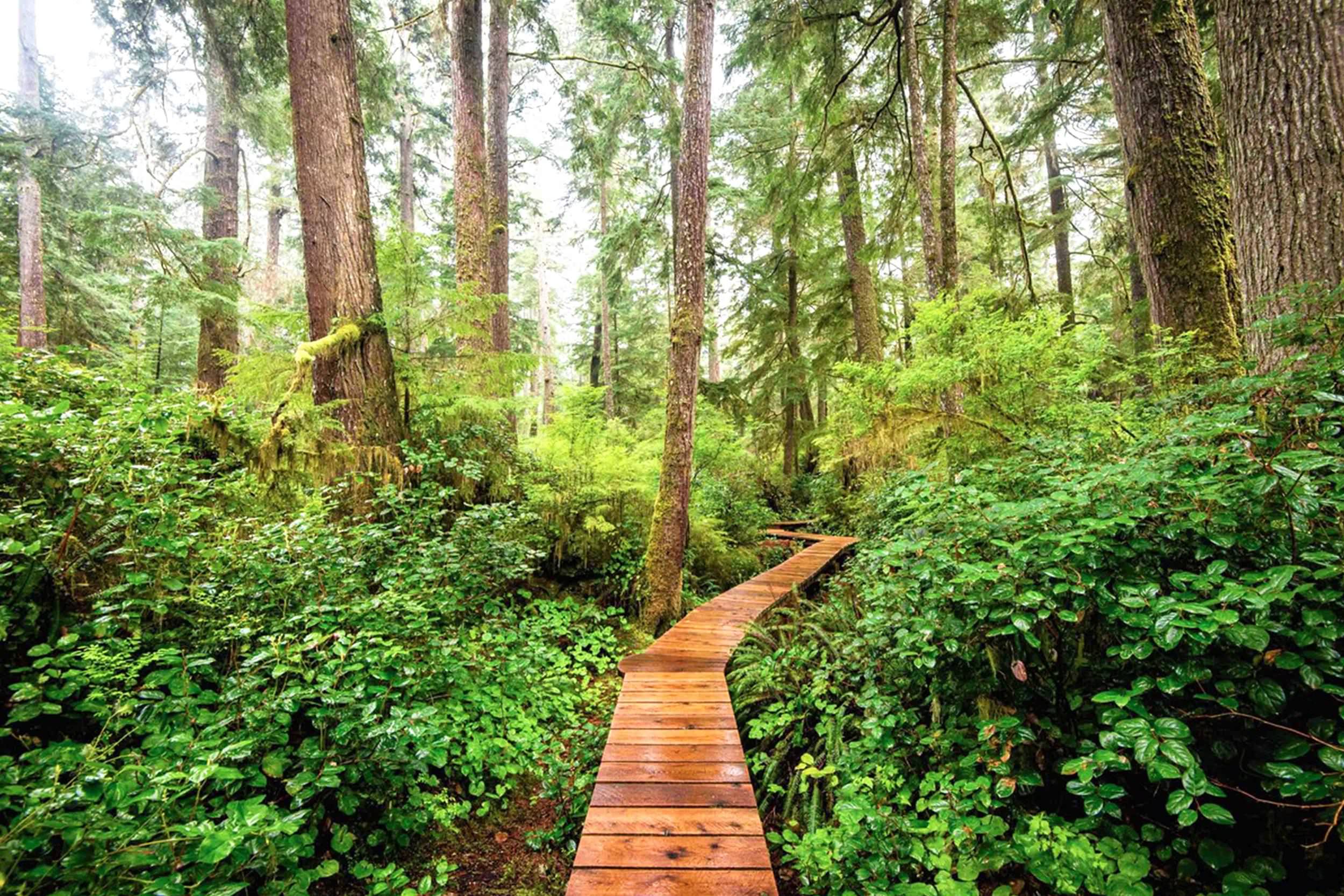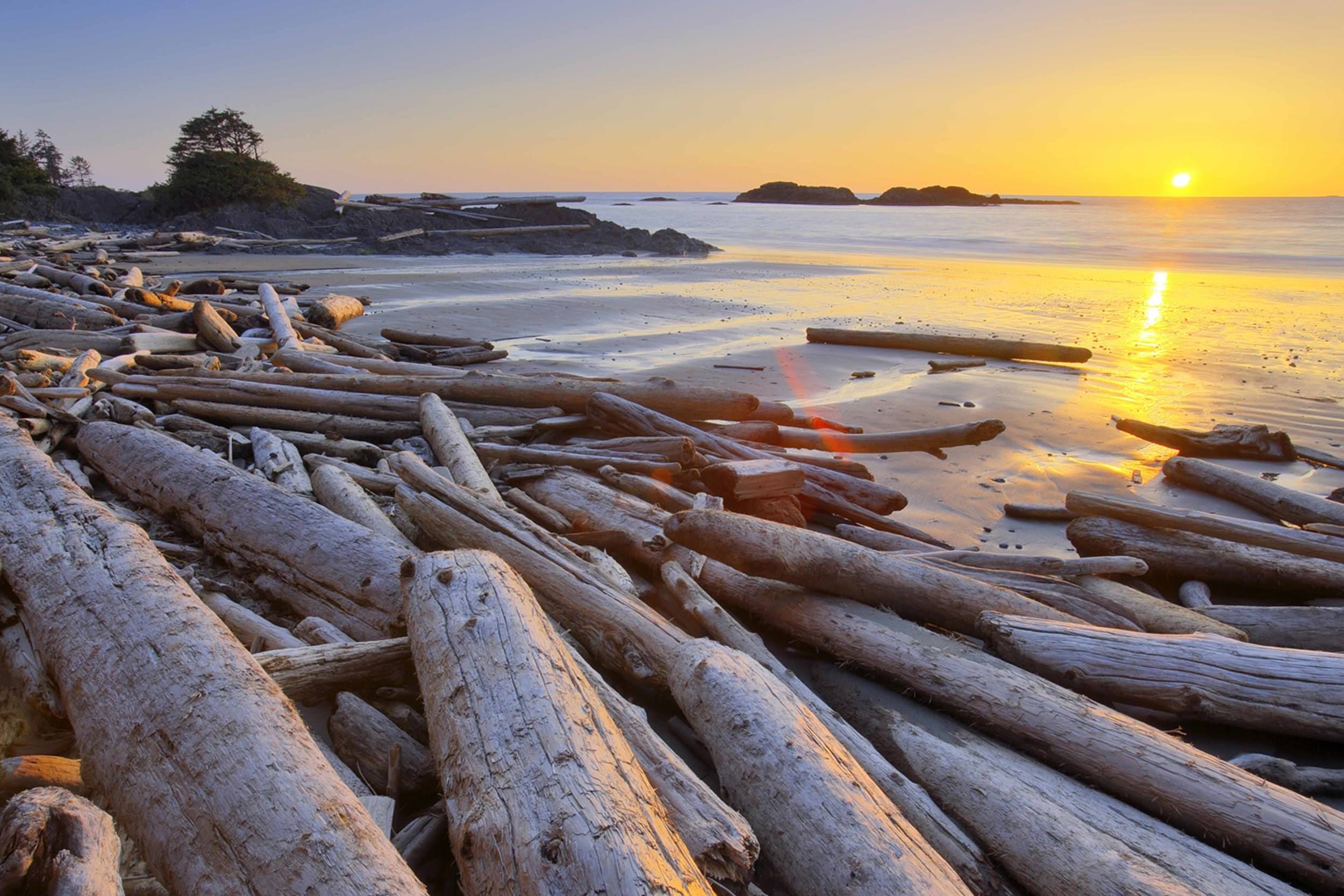 Selkirk Mountains, BC, and Glacier National Park
Want all the beauty of Banff, without all the people? Not to be confused with its US counterpart bearing the same name, Glacier National Park is BC's answer to Alberta's famous (and very busy) national park. Located further west from Banff, between the towns of Golden and Revelstoke along the Trans-Canada Highway, Glacier is home to some of the highest peaks in the Selkirk Mountains, two ranges to the west of the famous Rockies. The valleys here are steep and narrow providing dramatic views and hikes your calves will remember in sharp contrast to the wide and gradual U-shaped valleys of the Rockies. A multi-season park, your time in Glacier is best spent hiking or skiing to explore the dramatic icefields for which the park is named. Camp in any of the park's three front country sites or venture backcountry to the Alpine Club of Canada's Asulkan Hut, perched high atop the Asulkan Valley overlooking Rogers Pass and points beyond. An adventure into Glacier is easily arranged by bus from the east or west with a convenient stopping point at Rogers Pass and points beyond. Hostels are also located to the east of Glacier at HI Yoho National Park Whiskey Jack Hostel and to the west of Glacier at HI Shuswap Lake outside Kamloops .

Churchill, MB and Wapusk National Park
Do you want to explore the Great White North but already have cold feet? Perhaps the Canadian subarctic is a good place to start! Accessible by plane or train, Churchill, Manitoba is the polar bear capital of the world in the winter, and the beluga capital in the summer. Home to a cozy new hostel, the friendly locals will make you feel welcome. There are many outfitters offering both polar bear tundra tours and whale watching experiences, depending on the season. You can even snorkel or kayak with the belugas (we don't recommend getting as close to the polar bears…)! Though the town is small, there's lots to explore, both historically and naturally.
Just across the bay is the Prince of Wales Fort National Historic Site (which includes Sloop's Cove), where you can discover the beginnings of The Hudson's Bay Company, at one time Canada's largest landowner. The northern end of Wapusk National Park is a short helicopter or snowmobile ride away from Churchill. There you can adventure through the tundra, wetlands and beaches to spot caribou, arctic fox, and hare on a subarctic safari. If you're hunting for a sunset that paints the sky and makes you Instagram #famous, get out and explore Churchill and Wapusk National Park!
You can adventure through the tundra, wetlands and beaches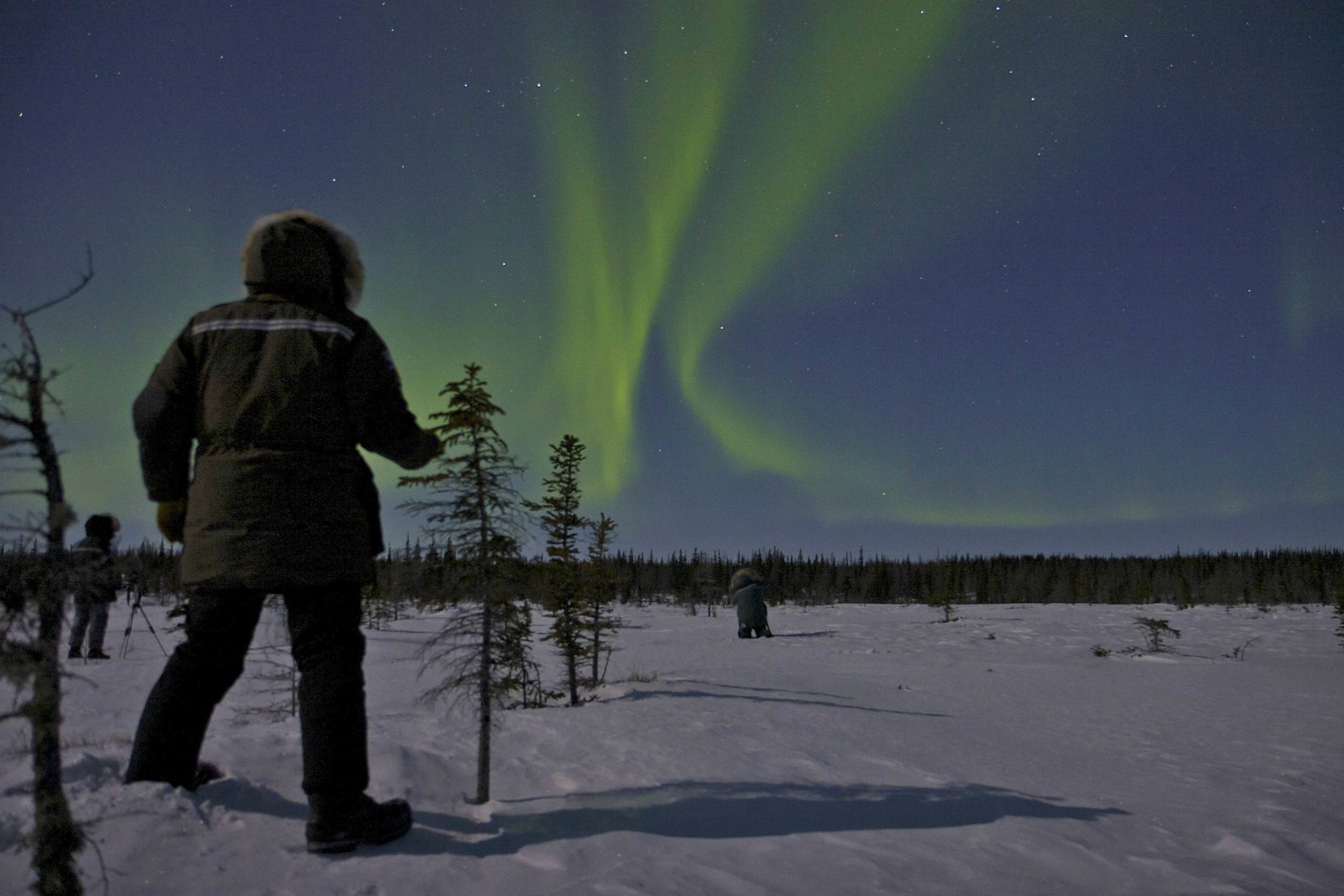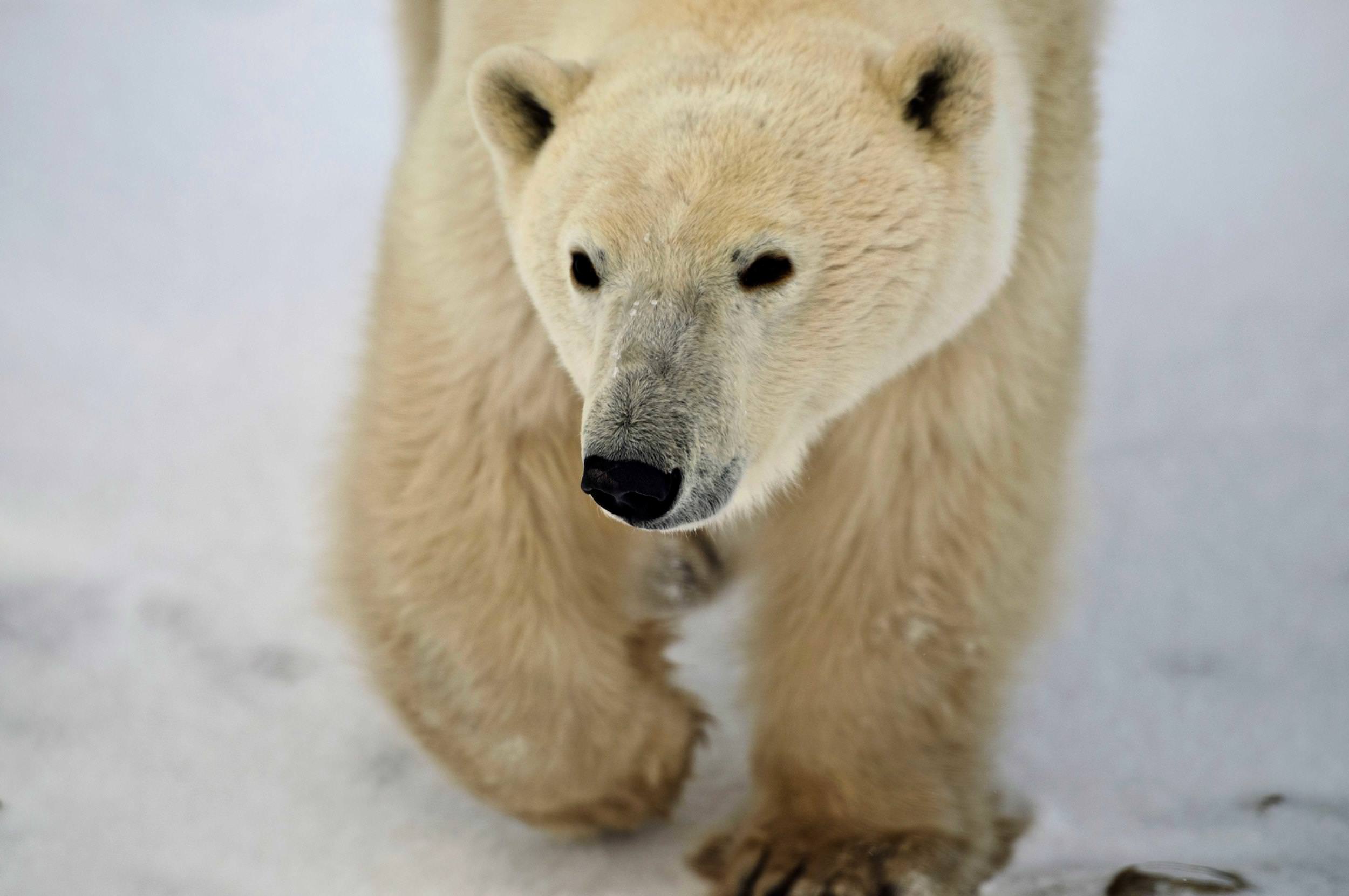 Tadoussac, QC and Saguenay-St Lawrence Marine Park
Do you ever fall asleep at night, dreaming of waking up to the sound of whales singing?  If so, Tadoussac needs to be your next destination. Located three hours north of Quebec City just past Quebec's famous Charlevoix region, Tadoussac is your staging ground for adventures through the Saguenay St-Lawrence Marine Conservation Area, a jointly managed federal-provincial marine reserve for iconic species of beluga whale, blue whale, humpback whale, seal, and starfish, among many others.
Reaching Tadoussac is easy. Plenty of buses frequent the coastal road on their way to Quebec's "Côte Nord", rideshares are aplenty on sites such as Kangaride, and ferries cross from various locations  on the south shore of the St Lawrence River. It's easy to make your stop here part of a larger backpacking journey, with hostels conveniently located at HI La Malbaie and HI Rivière-du-loup. Once in Tadoussac, choose to camp on a high cliff overlooking the fjord, on a sand dune peering over the widening river, in town to experience all the small town action, or treat yourself to a comfortable stay in the village hostel or one of many bed and breakfasts within walking distance of the harbour. Don't waste a single day in this multi-season wonderland. Between whale watching, sea kayaking, cold water diving, hiking, rock climbing, picnicking, and cycling, there's more than enough to keep you busy for a week at Saguenay-St Lawrence Marine Park.

Cape Breton Island, NS and the Fortress of Louisbourg National Historic Site
On Cape Breton's rocky shoreline, east of Sydney, Nova Scotia, the Fortress of Louisbourg brings you back to one of North America's busiest 18th-century seaports. Founded by the French in 1713, it fell under siege twice to the British before being demolished in the 1760s. Reconstruction to rebuild one-quarter of the original French town and fortifications began in the 1960s. Today, the reconstructed Fortress of Louisbourg is the largest – and best – of its kind in North America, offering a wealth of experiences for visitors to enjoy. Feel the ground shake under the blast of the cannon you've just fired. Savour the catch of the day chased by a shot of FortressTM Rum in the ambience of an 18th-century tavern. Marvel at the pageantry of celebration days. Your 18th-century experience doesn't have to end when the gates close at 5:00 pm. Dare to stay after dark for Louisbourg Live and experience a murder mystery, ghost tour, or dinner theatre that make this historic site special!
Louisbourg is a short drive from Sydney. Choose to arrive by bus from the Nova Scotia mainland or by ferry from Newfoundland. During your visit treat yourself to an oceanfront campsite, a lakefront hostel at HI Cape Breton Island, or a backcountry adventure in Cape Breton Highlands National Park .
Feel the ground shake under the blast of the cannon you've just fired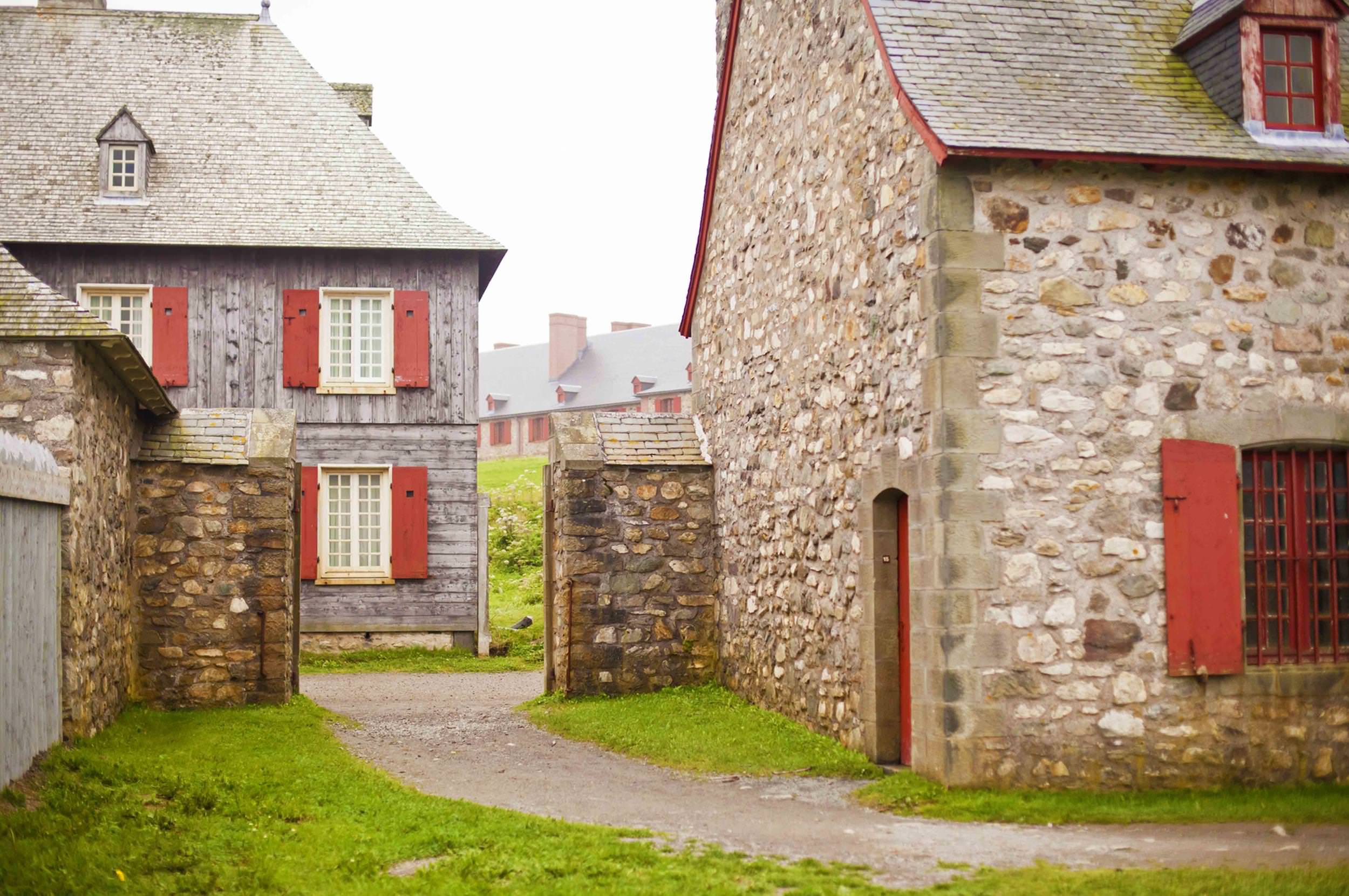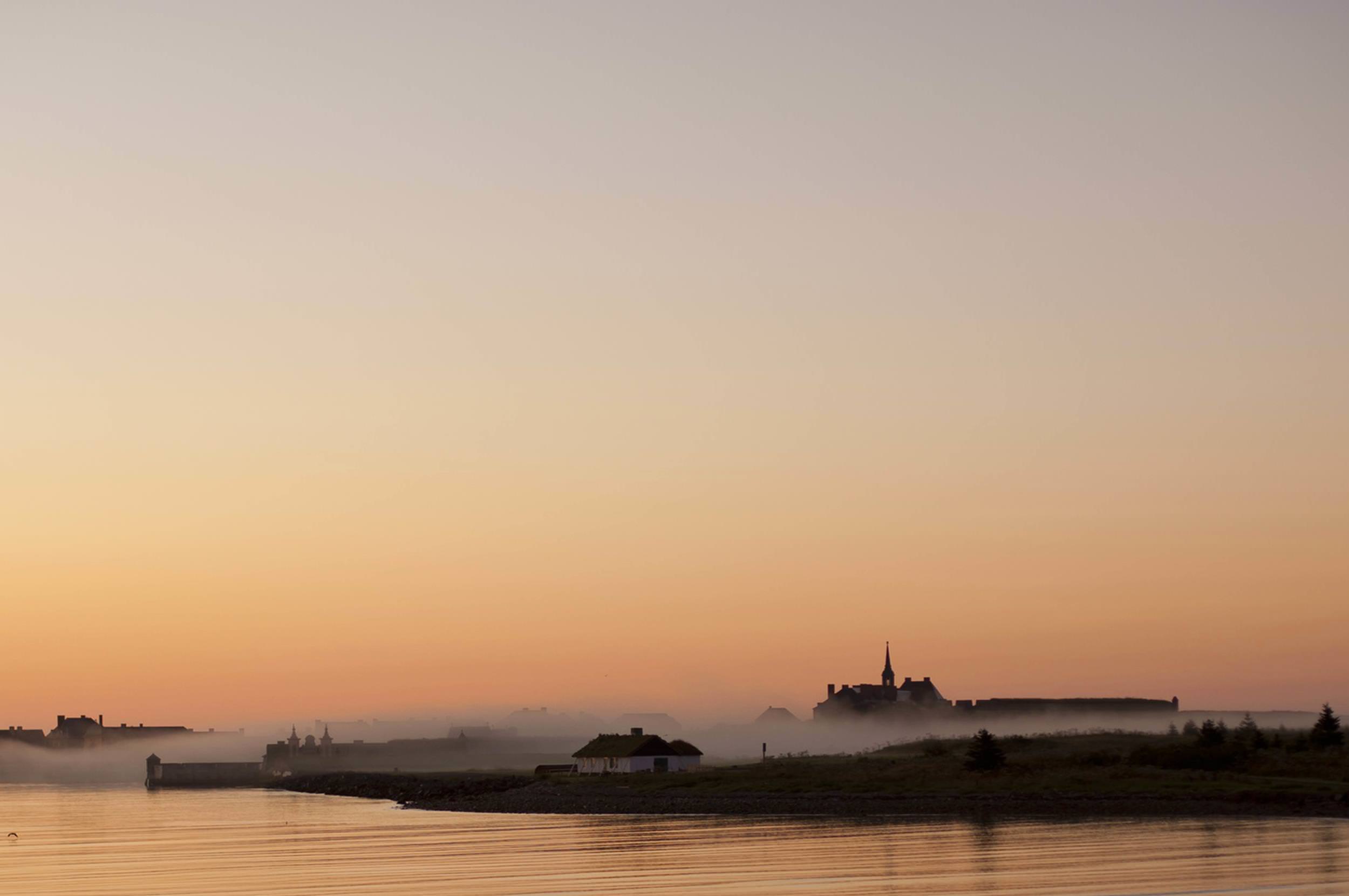 Photo Credits: Header (Parks Canada, Parks Canada – C Roy), Photo 1 (Eli Michaud – Parks Canada), Photo 2( Eli Michaud – Parks Canada, Parks Canada), Photo 3(Guillaume Blais, Parks Canada)
This guest blog was submitted by the Parks Canada Youth Ambassadors 2015-16. This summer they had  the opportunity to travel Canada and explore many of the national parks and national historic sites. Follow their adventures online on Facebook EN or FR, and Twitter EN: @OMGparkscan  FR: @parcscanOMG
This article is part of the
Issue 1
Canada on a budget
You may also like to read