Calgary has just named a park after the founding sisters of HI Canada 
A little slice of paradise in Calgary's northwest has officially been named after the founding sisters of HI Canada. Mary & Catherine Barclay Park is a previously unnamed city greenspace at the north side of the intersection of Crescent Road and Third Street NW overlooking a bike path and city views.
Calgary Mayor Naheed Nenshi spearheaded the project to honour notable Calgary residents by naming six previously unnamed city parks after them. Mary Belle and Catherine Barclay were among five other honourees who shaped the city (and beyond) in various ways over the years.
The Barclay sisters and their parents moved to Calgary from Central Alberta in 1913 when they were still preteens. They both grew up to become schoolteachers and taught in Calgary and surrounding rural areas throughout their long careers. Catherine taught French and was known for her at the Banff School of Fine Arts. Mary specialized in natural sciences and is credited with pioneering the province's outdoor education programs.
In the 1930s, Mary was inspired when she heard about a German schoolteacher, Richard Schirrmann, who had established the concept of youth hostels in the German countryside as a way to introduce young people to travel and discovery in new places. She brought her ideas to her sister and the two set out in the summer of 1933 and established North America's first youth hostel in Bragg Creek, Alberta. It was a canvas tent, and it cost 25 cents to stay for the night. "It stood for an ideal," Mary later wrote. "A right idea that once seen could never be destroyed."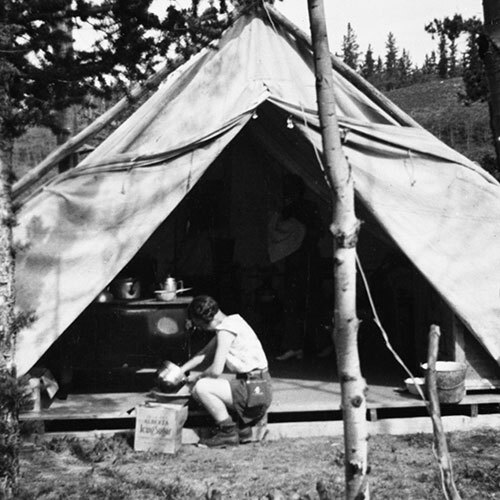 North America's first hostel was a canvas tent the sisters set up near Bragg Creek, Alberta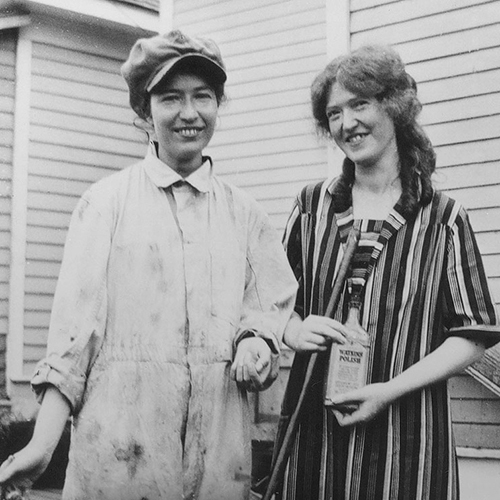 Mary Belle (L) and Catherine Barclay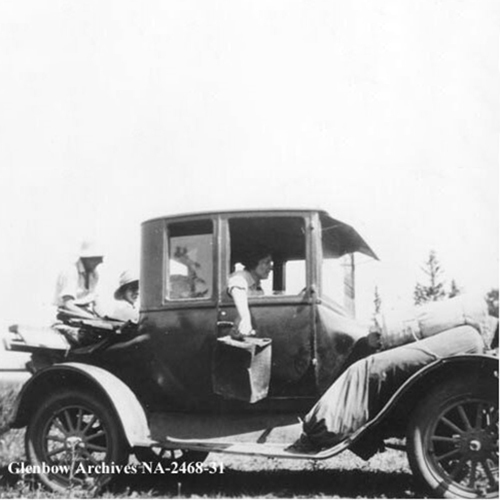 The Barclay sisters loaded up their father's Ford Model-T—and named it Faith—to bring their gear out to their hostel
Not long after, with a small but dedicated group keen to establish more hostels in the province and beyond, the sisters formed the Canadian Youth Hostels Association, headquartered at their family home in Calgary (which also became Calgary's first hostel). Hostelling spread across Canada and today the Canadian Youth Hostels Association goes by Hostelling International Canada instead. But the spirit of what the Barclay sisters set out to establish lives on in the 50 HI hostels across the country.
To those of us who have felt the joy of discovering a new place without breaking the bank, the blissful happenstance of crossing paths with a total stranger from a far-off land in the kitchen, only to become lifelong friends by check-out time, the unending thrill of looking at a map, any map, and wondering where to next—what these these two women did that summer in Alberta set in motion a way of life and a passion for discovery and camaraderie that is nothing short of significant, not just to everyone who's been inspired to hostel, but to the whole country and the rest of the world.
You may also like to read