Don't miss these 10 adventures in Manitoba this winter
Manitoba was recently named one of Lonely Planet's top-10 regions for travel in 2019, finally placing Canada's oft-ignored middle sibling in the spotlight. For years, Manitobans have been folding perogies, shoveling our driveways and trimming our mullets, eagerly awaiting a houseful of guests. Seriously, that "Friendly Manitoba" on the license plate is no lie. From the city to the ranch, from Hudson's Bay to the US border, criss-crossing a thousand sparkling lakes under a prairie sky as moody as a Jets fan in the playoffs, this plucky province is ready to reveal its riches. Here are 10 winter activities to get you started on your Manitoba mission.
Skate one of the world's longest ice rinks
Every winter, dozens of Zambonis clear the frozen Red and Assiniboine rivers, creating a skating thoroughfare in the heart of Winnipeg. Artists erect whimsical warming huts designed to be as entertaining as they are comfortable. Great towers of hay block the wind, shiny metal bowls reflect the sun and giant wool pom-poms are large enough to snuggle inside. If you don't know how to skate, it's easy enough to walk the trail, or you can check out the pop-up restaurant for high-end dining on a sheet of ice. There's even a symphony concert where the rivers meet—complete with ice instruments.
Tour the Canadian Museum of Human Rights
The CMHR is Canada's only national museum outside of Ottawa, and its glass wings pop from the prairie. The first floor is devoted entirely to Indigenous rights; a fitting honour considering the building's location at The Forks, a centuries-old meeting place for Indigenous nations. As you ascend glowing alabaster walkways, you'll climb from our dark history to a bright future—culminating in a 360-degree city view from the museum's Tower of Hope.
Eat Trappist cheese
In the small town of Holland, in southwestern Manitoba, a monastery of monks have been making cheese from a 300-year-old recipe, and Manitobans can't get enough. Creamy and tangy, this raw milk delight is a favorite ingredient in mac-and-cheese. In 2018, the last cheese-making monk passed his techniques to a couple in Winnipeg, so dig through the deli for a taste under its new name, Prairie Tradition.
Sip a fancy coffee in Winnipeg
For generations, a double-double from Tim Horton's was Manitoba's drink of choice. But in the last decade, independently-owned cafes started serving up espresso and pour-overs in a variety of Instagram-worthy locations around Winnipeg. Locals responded, and now there's a thriving scene. Try Parlour in the Exchange District, where signs proudly announce "No wifi. Talk to your neighbour." Go to Thom Bargen if you need more space to spread out and make plans. Check out Café Postal in Winnipeg's French neighbourhood, St. Boniface, for that extra special je ne sais quois.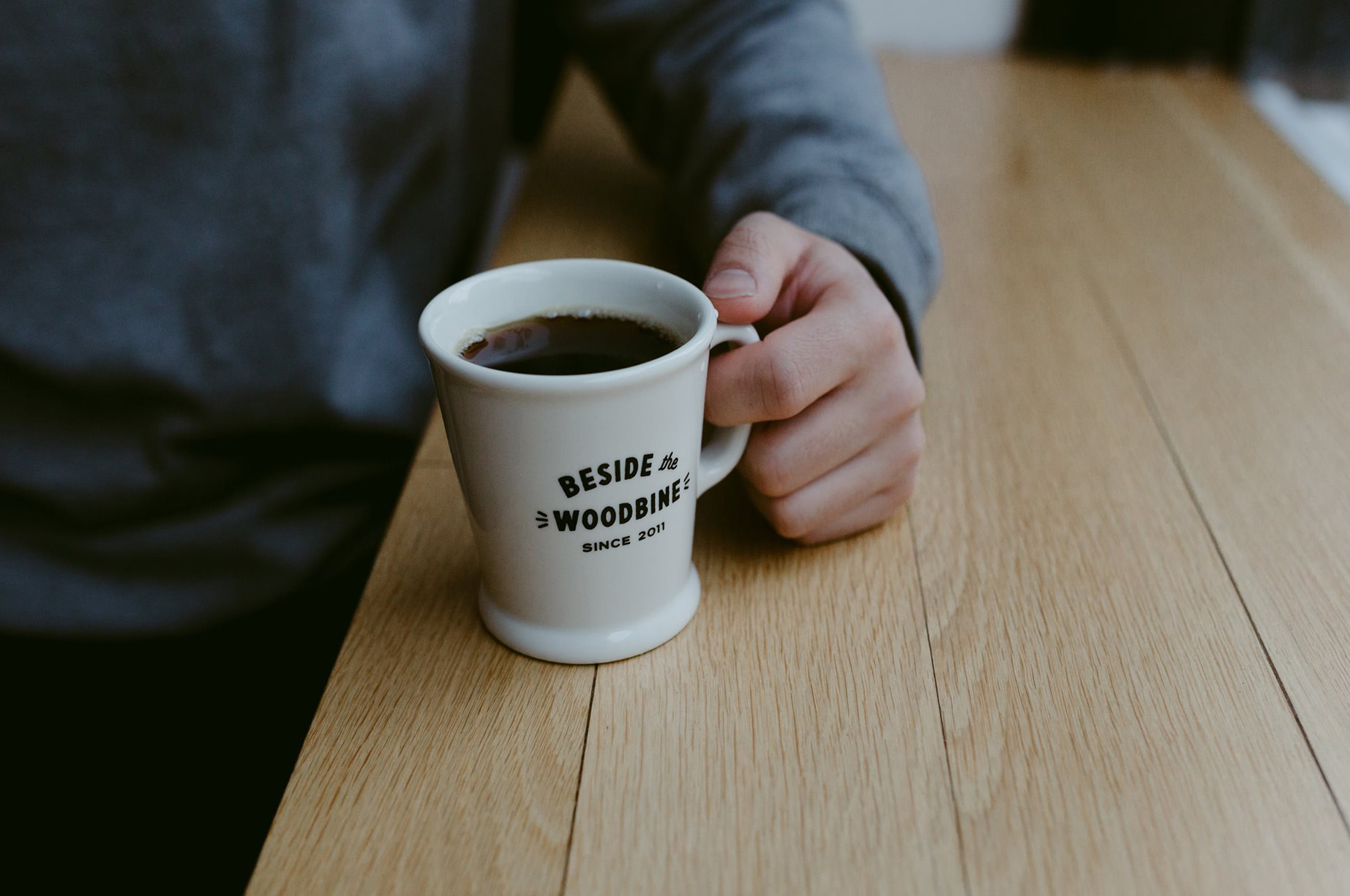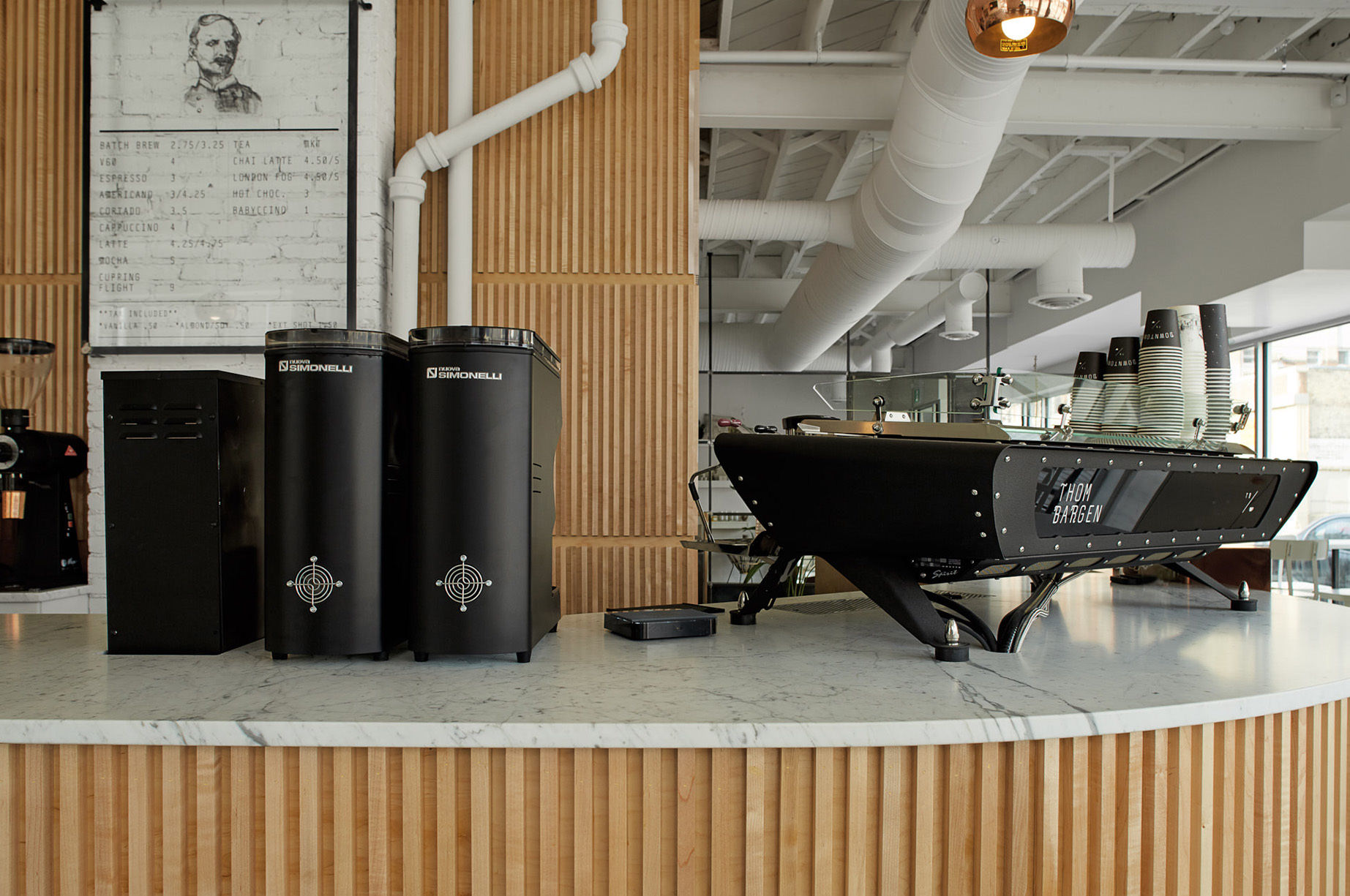 Explore Icelandic Gimli
Gimli, a lakeside town with the heart of a Viking, is worth a visit at any time of year, but in the middle of March the town hosts an Ice Festival to warm frozen hearts. Compete in a frozen fish toss, roast bannock (an Indigenous bread) over the fire, watch car races on the frozen lake, or taste the results of the borscht cook-off. The surrounding countryside is dotted with talented artisans, and they gather during the festival for a decadent craft fair.
Ski cross-country
Manitoba is pretty flat—so flat that one of the most popular chair lifts doesn't go up a mountain, it runs down an industrial-sized ditch. But the conditions that make downhill a drag are actually perfect for skiing cross-country—especially if it's your first try at the sport. Steps from HI Rossburn, 9 Finger Ranch lies Riding Mountain National Park, with one of Manitoba's most extensive trail networks (and many of the trails start right outside the hostel). Keep an eye out for chipmunks and hawks as you glide the tranquil forested trails, and once a month, enjoy winter adventure weekends organized by Friends of Riding Mountain National Park, which includes skiing, snowshoeing and fatbiking on the trails.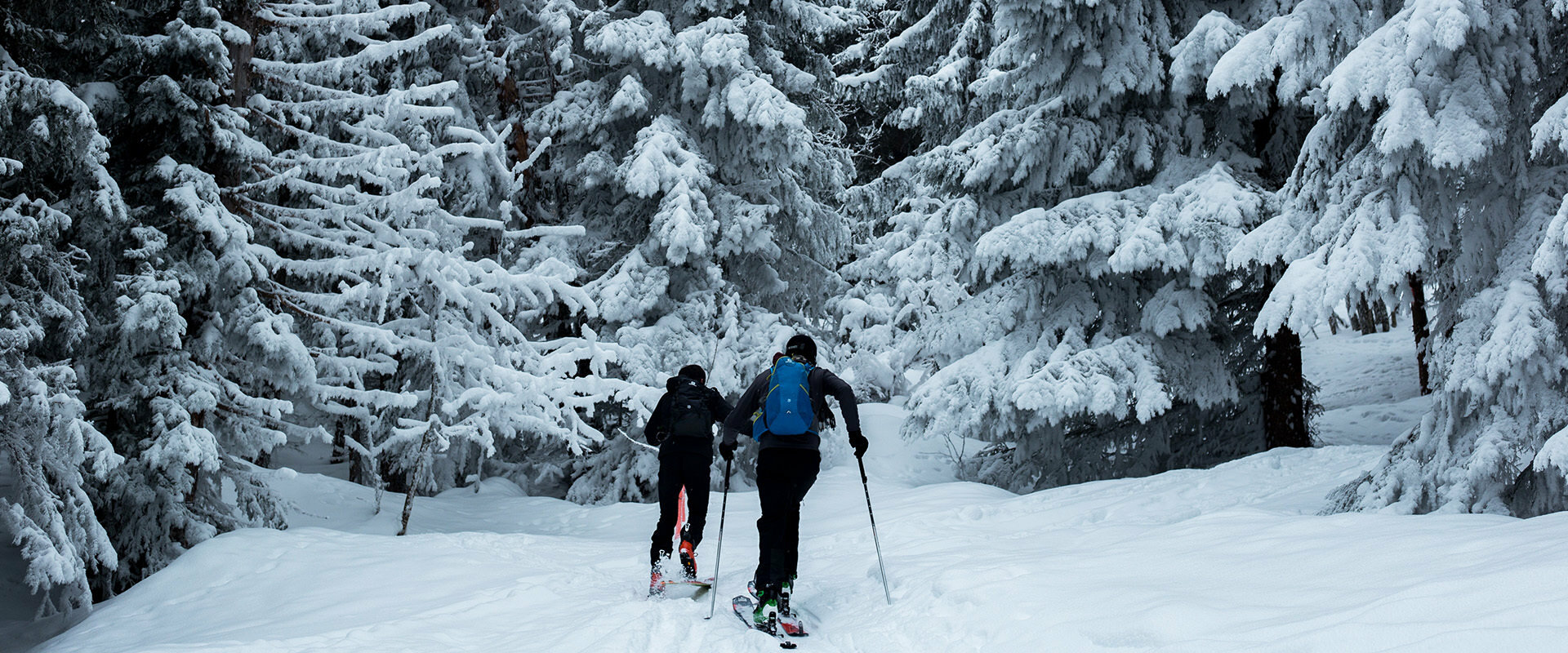 Commune with nature at Fort Whyte
Fort Whyte has plenty to see in any season, and admission is free if you take the bus. Rent a pair of snowshoes to hike on the snow, or try your hand at ice fishing on one of the lakes. If you're lucky you'll catch a glimpse of the bison herd, but if they're roaming out of site you can raise your spirits with an exhilarating ride down Winnipeg's highest toboggan slide.
Party at the Festival du Voyageur
St. Boniface, Winnipeg's French quarter, hosts this annual winter festival celebrating the shared histories of Métis, First Nations and French fur traders known as Voyageurs. Their mission? Promoting joie de vivre. Check out a historical re-enactment at Fort Gibraltar, sample some poutine, or dance a jig to the impressive line-up of world-class musicians. Flash your HI membership card to get 10% off all festival merchandise. As the festival celebrates its 50th year, keep your eyes peeled around the city for massive snow sculptures, meticulously carved from bulldozer-loads of snow.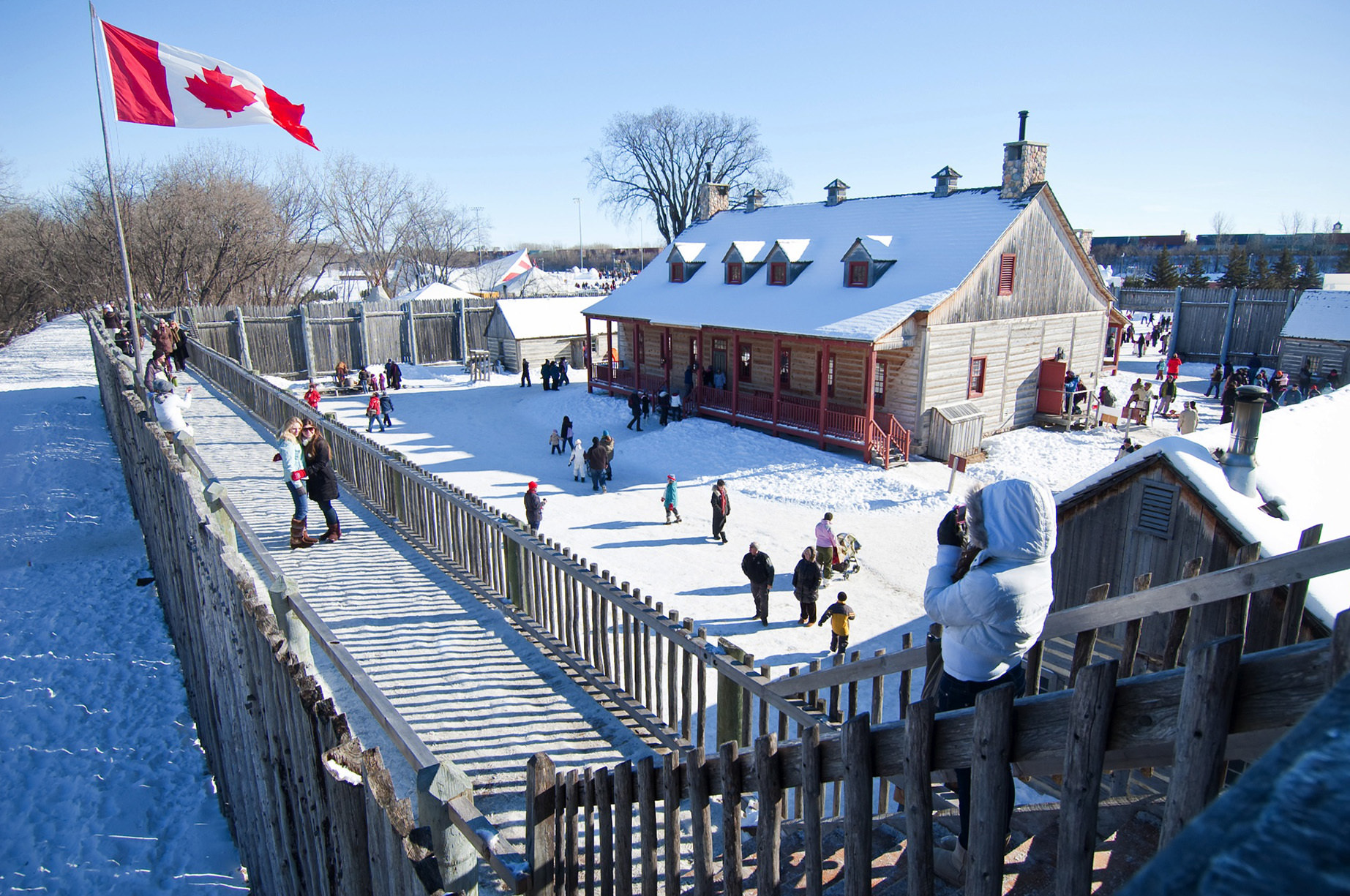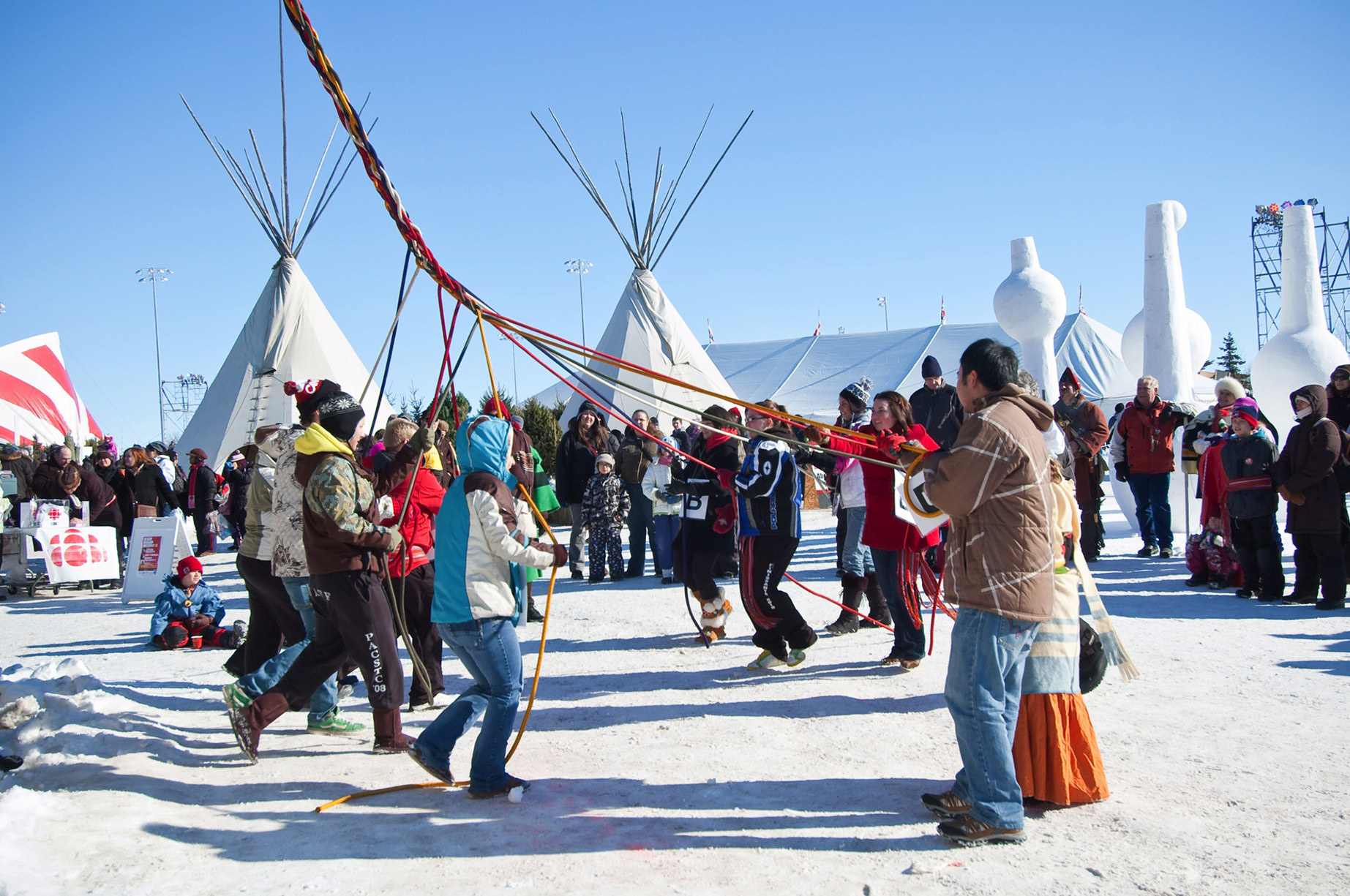 Watch a Jets game
Manitobans are serious about hockey. After losing their National Hockey League franchise in the '90s they've got the Jets back again, and fans have gone bananas. Bell MTS Place is one of the loudest arenas in the league, and if you can't score tickets, head to a pub—every TV in the city plays the game.
Venture to Churchill
Polar bears, beluga whales, northern lights… Churchill is hard to reach, but worth the effort. Thankfully the years-long rail dispute is over, which means you can hop a train instead of breaking the budget on a flight. Plus you'll get a closeup of the muskeg and permafrost that make driving impossible. Once in town, be sure to check out the Itsanitaq Museum's extensive collection of art and technology, including sophisticated Inuit kayaks made from animal skins, and local wild berry preserves for an edible souvenir. Then use your HI membership for 10% off a dog-sledding adventure with Churchill River Mushing, or hop in a tundra buggy to see about those polar bears.
You may also like to read