13 things to do outside in Vancouver this summer 
The weather is nicer and we're all feeling cautiously optimistic about a summer infused with a bit of normalcy. Still, after a year of avoiding indoor gatherings, you may have come to love spending all your time outdoors, except to sleep. Fortunately, Vancouver is the perfect place to do exactly that. Whether you're planning a nearby getaway to Van City this summer or if you're a local looking to while away some vacation days in the great outdoors, there's a ton of stuff to keep you busy in this city by the sea.
Go for a hike
There are literally hundreds of hiking trails in and around Vancouver so you could spend days just exploring on foot. Start with our list of 8 Vancouver hikes you can get to without a car and go from there. From HI Vancouver Jericho Beach, you basically have Pacific Spirit Park on your doorstep. With 54 kilometres of coastal and forest trails, you can spend hours winding your way through the park and feel miles away from the city.
Find your favourite beach
While Kits Beach and English Bay Beach might get all the attention, there are actually nine beaches within the city limits, plus loads of not-technically-a-beach seaside hangout spots that are perfect places to wile away an afternoon. Jericho Beach, Locarno Beach and Spanish Banks stretch along the westside shores of Kitsilano, while English Bay's sisters Second Beach, Third Beach and Sunset Beach sit across the way in English Bay in the West End. Make sure to try them all and pick your favourite before you leave the city.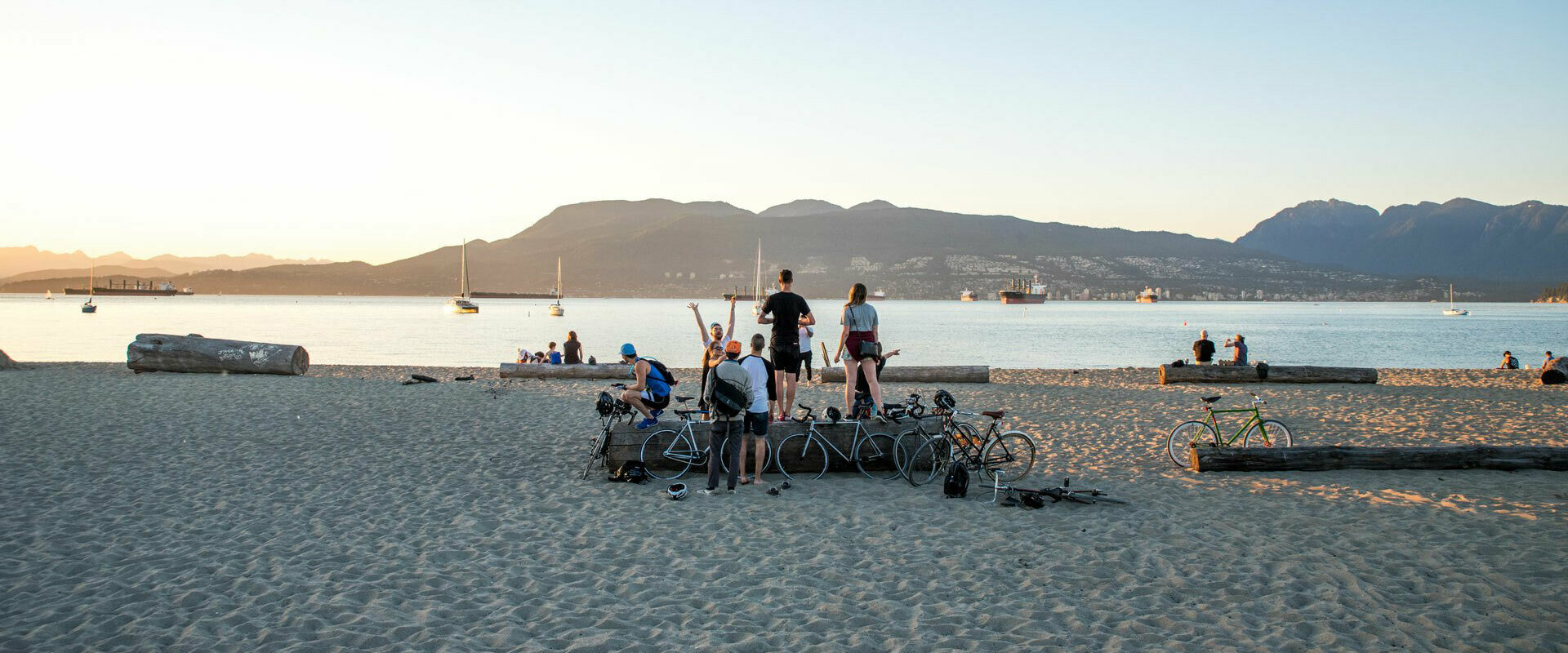 Discover new food trucks and picnic spots
This might be the summer you master the art of picnicking. Vancouver's food truck scene is on point and you could go days eating from a different food truck for each meal and still not hit them all. Use the Streetfood app to see what's nearby and plan your day around the best eats. Take your snacks to go, find a beach or a park and enjoy the perfect mix of good eats and fresh air.
Take a self-guided city tour
As a relatively small city, Vancouver is easy to explore on foot and you don't need an expert guide to show you around the place. The City of Vancouver offers maps and guides so you can set out at your own pace and see the places you want to see (or discover ones you didn't know about). If audio is more your speed, try the West End Audio Tour to explore this vibrant and important neighbourhood, which is home to HI Vancouver Downtown (closed for 2021).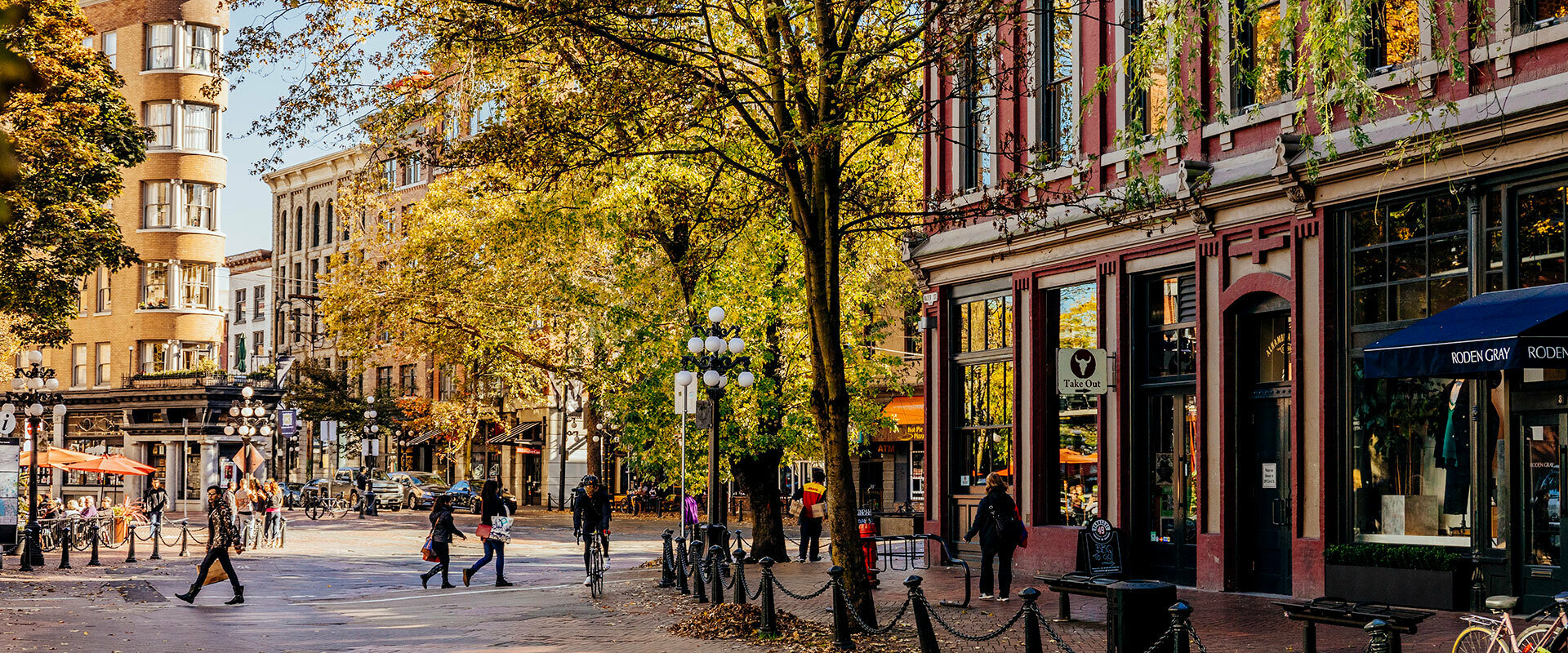 Ride a bike for miles
Vancouver is a cyclist's urban paradise. Download the City of Vancouver's bike map to get a sense of all the routes. The yellow routes are dedicated bike paths, but there's also a network of on-street bike lanes and designated bike-friendly streets that'll get you pretty much anywhere in the city. HI Vancouver Jericho Beach rents bikes right from the hostel, or choose from one of the many other bike rental shops, and can get yourself some wheels for the day and explore.
Get on the water
You can't really get to know a coastal city without getting out on the water. Vancouver's sheltered ocean bays are perfect for stand-up paddleboarding and kayaking and there are plenty of outfits that'll loan you the necessary equipment for a few hours or more. At Jericho Beach, you can grab a kayak from Jericho Beach Kayak Centre next to the Jericho Sailing Centre, or rent SUPs or windsurfers at Windsure Adventure Watersports in the same place.
Climb a tree
Did you know Vancouver has a famous climbing tree? Rumour has it that you'll find the best view in the city atop the Cambie Climbing Tree somewhere near Cambie Street and King Edward Avenue, but its exact location is kept a secret on purpose. This towering evergreen stands taller than most other trees and its many branches make for an easy climb to the top. If you find it, tread carefully and stay mum on its coordinates.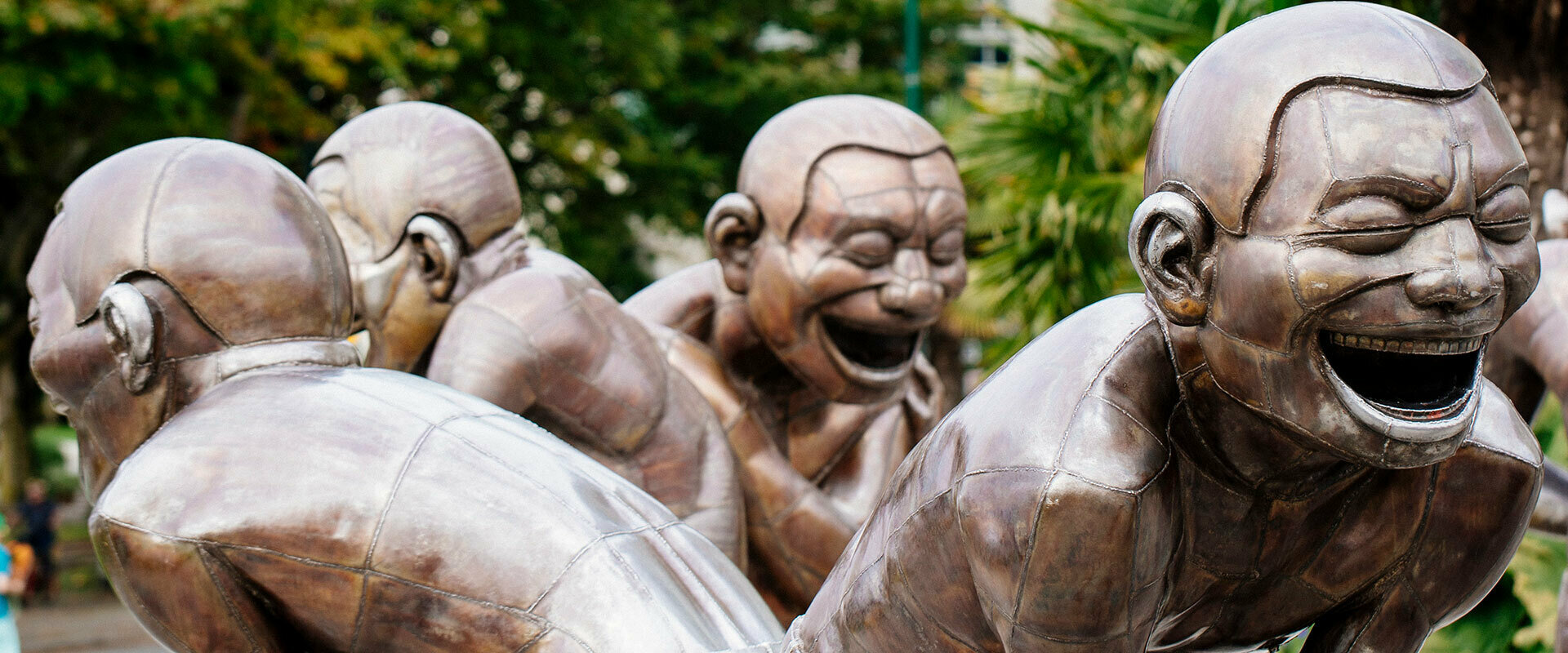 Take in the art
Vancouver is dotted with outdoor public art installations and you can't go far without running into them. There are the don't-miss pieces like Douglas Coupland's Digital Orca next to the convention centre in Coal Harbour and A-Maze-Ing Laughter by Yue Minjun in English Bay, or the Vancouver Mural Festival that usually runs between June and August each year. Download the VMF app to discover more than 250 murals. You can also download a public art walking tour guide from the City of Vancouver to explore the art in a few different 'hoods.
Swim under the sun
There are plenty of places to take an al fresco dip in the city, whether you're into saltwater or freshwater. The massive oceanfront saltwater pool at Kitsilano Beach is for lane swimming and free swims all summer long. There's another outdoor pool over at Second Beach, while you can take a freshwater dip at Trout Lake Beach in East Vancouver all summer long. Oh yeah, then there's also, you know, the ocean, too.
Spot the local wildlife
Have you spotted Van City's Big 5 critters yet? You can't truly say you're a Vancouverite (or a visitor to Vancouver) until you've checked all of them off your list: Stanley Park raccoon, enormous seagull eating a French fry, bald eagle, city coyote and the rare and elusive stray whale in English Bay.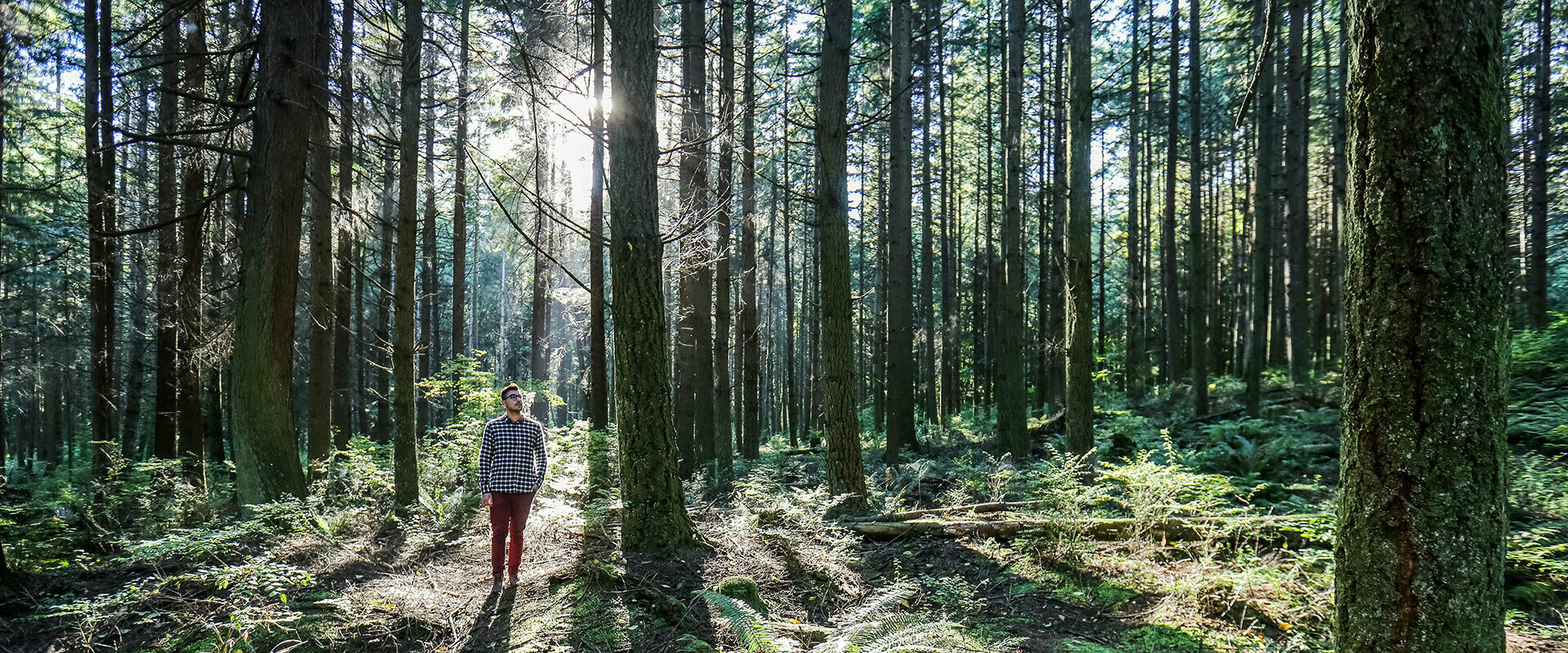 Venture beyond the city
If you've got a car, you can head out into Metro Vancouver's outer (and upper) reaches for even more outdoor adventure. Head up to North Vancouver's Grouse Mountain (by foot if you want to skip the enclosed gondola) for epic city views, or head out to West Vancouver for the coastal forest hike at Lighthouse Park. Venture south to Richmond to explore the little historic fishing village of Steveston or east to wander the Fort Langley National Historic Site.
Wander the Seawall
Last but not least, the city's outdoor piece de resistance—the Seawall—is a lot more than just a path around Stanley Park. It's the world's largest uninterrupted waterfront path, starting at Canada Place in downtown Vancouver, circumnavigating Stanley Park and winding all the way into False Creek and out the shores of Kitsilano, where a bike path continues into Pacific Spirit Park. The path can be shared by pedestrians, cyclists and inline skaters and is one heck of a way to get to know the city. Attempt it all in one day or spend days meandering along different parts of it.
Where to stay
HI Vancouver Jericho Beach will be opening again on June 18th. The hostel is offering private room accommodation and private quads right in Jericho Beach Park, next to the ocean and Pacific Spirit Park.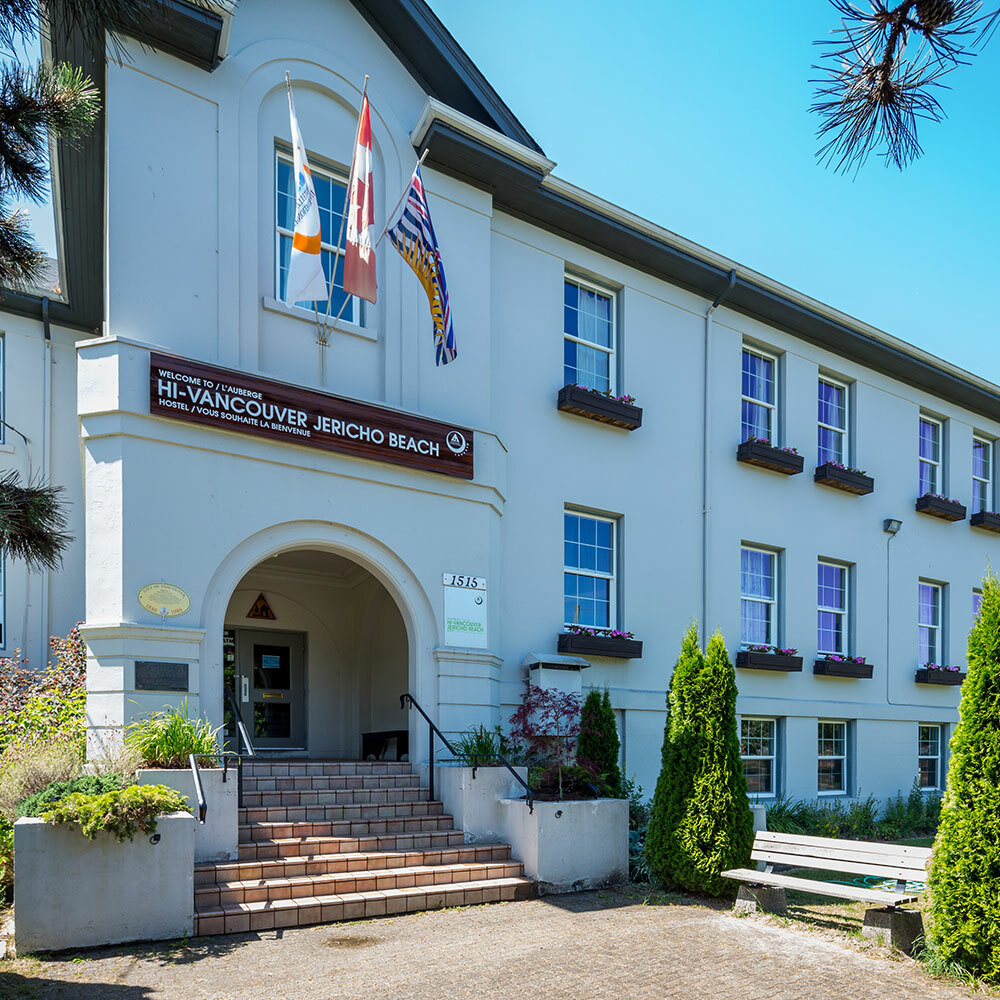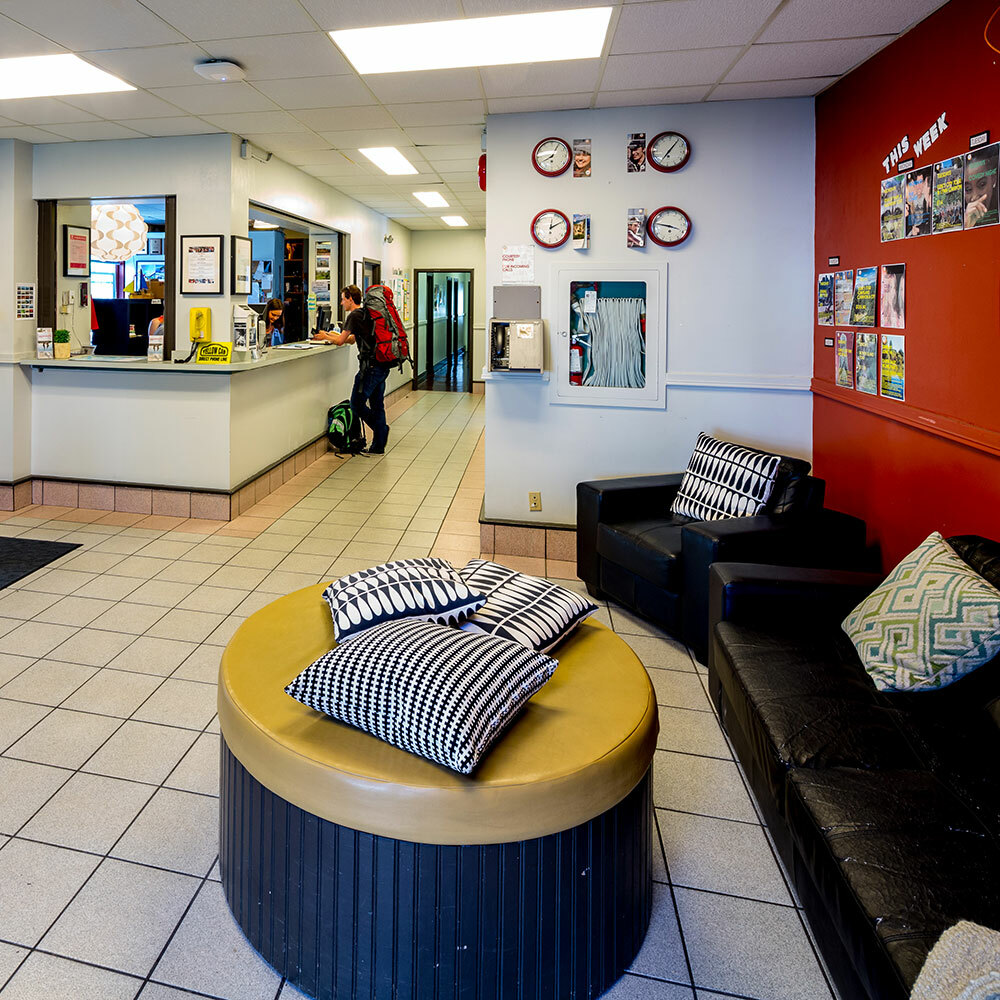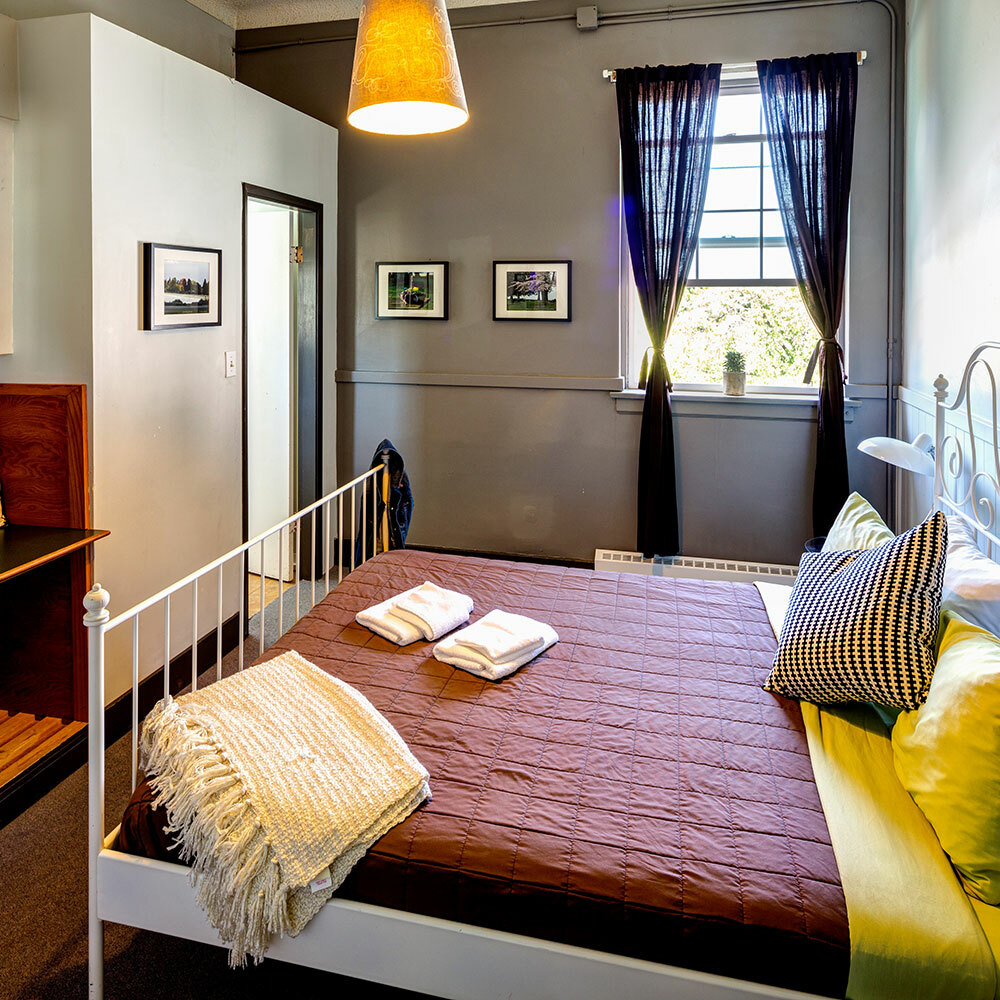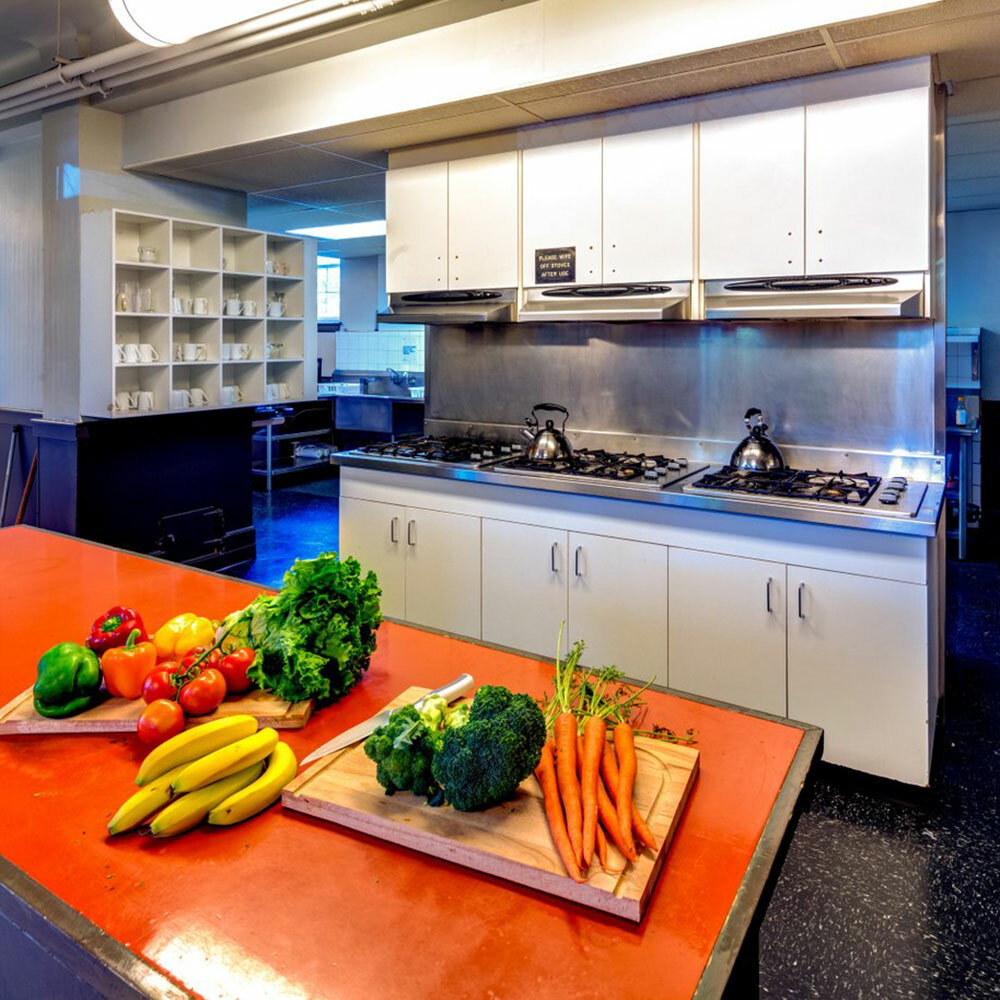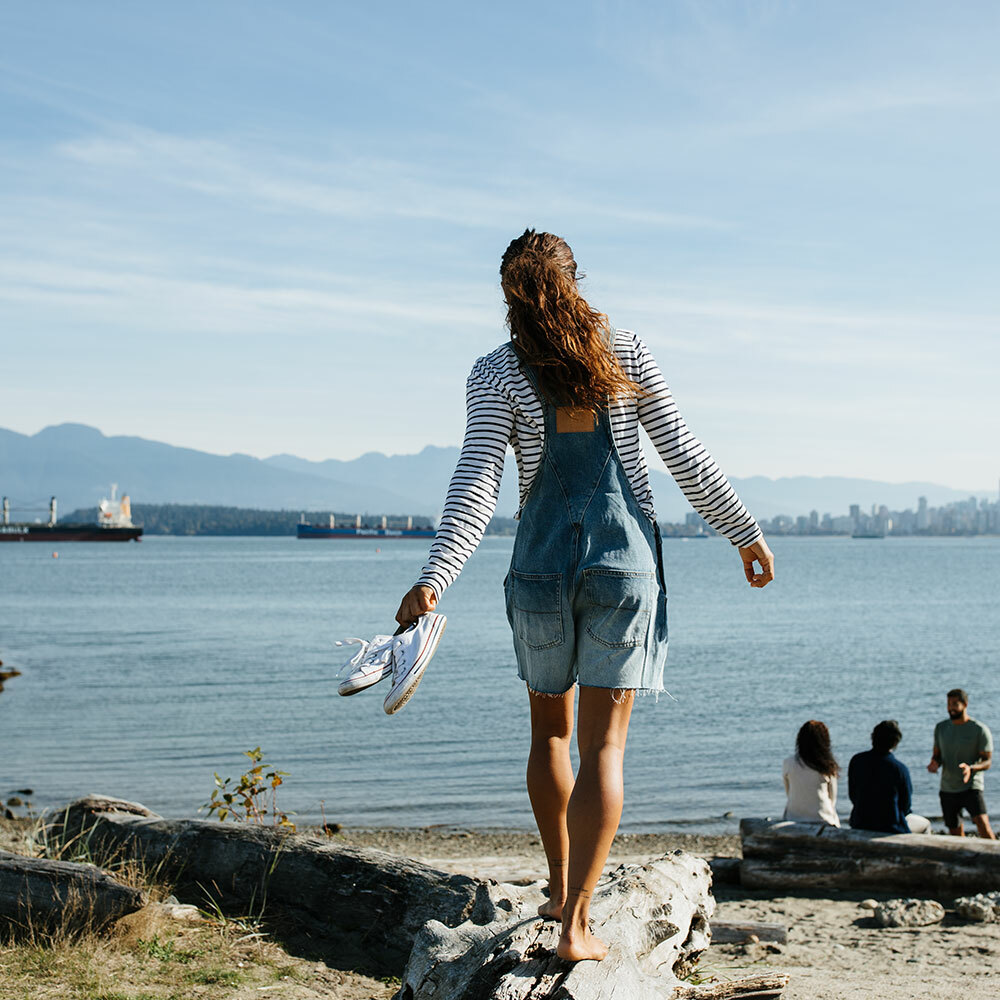 This article is part of the
Issue 1
Canada on a budget
You may also like to read