8 Vancouver hikes you can get to without a car
Chances are that if you're visiting Vancouver, you have hopes to hike. I know I did—hopes that were only fuelled when I caught my first glimpse of the city skyline backed by towering green peaks. With the closest mountains just a short 20-minute drive from downtown, there are plenty of options for day hikes near Vancouver. But if you're a budget traveller, chances are you don't have a rental car to drive off into the wilderness. No worries—here are eight of my favorite hikes near (or in) Vancouver that are all accessible by public transport.
This article was originally published in 2019.
1. Stanley Park
Let's start with the most accessible hike near Vancouver—I mean in Vancouver. Stanley Park is an iconic tourist spot in downtown Vancouver. Coming in at just over 1,000 acres, Stanley Park takes the title 'urban park' to the next level. People usually opt to bike the Seawall around its perimeter, but if you want to linger you should walk. There are plenty of trails through the interior of the park. On Thursdays, join HI Vancouver hostels for a two-hour guided stroll along the Seawall and into the park.
Distance: 9 km
Time: 2 to 3 hours
How to get there? Depending where you're staying, you can easily walk to Stanley Park (it's a 20-minute walk from HI Vancouver Downtown). Alternatively, the TransLink #19 bus stops right at Stanley Park.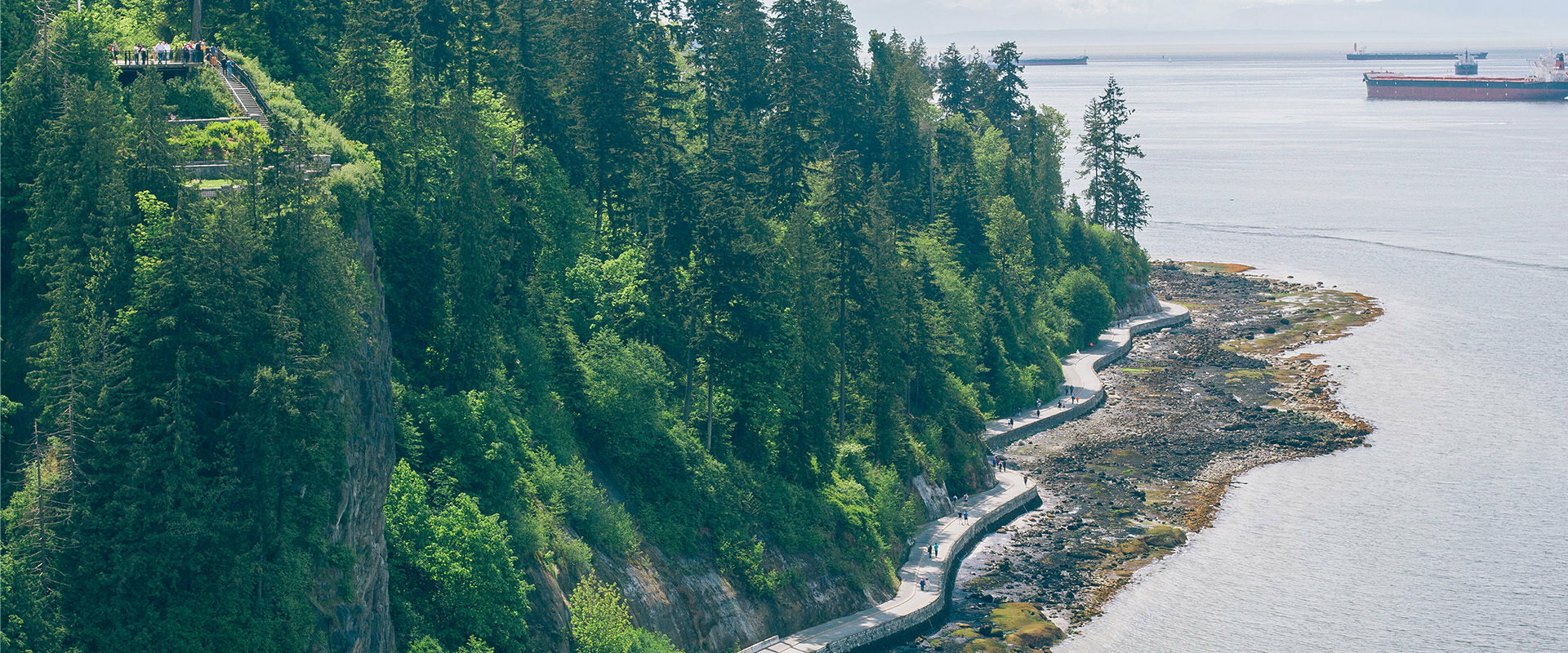 2. Norvan Falls
This there-and-back hike takes you through the dense forest of Lynn Headwaters Regional Park to Norvan Falls—a stunning and secluded waterfall. The trail, which follows alongside Lynn Creek, is relatively flat. It's a perfect year-round hike but is especially amazing in the summer. Pack a swimsuit and a picnic lunch to enjoy on the boulders beneath Norvan Falls.
Distance: 14 kilometres
Time: 5 to 6 hours
Elevation gain: 195 metres
How to get there? Take the SeaBus to Lonsdale Quay. Switch to bus #228 and take that to the Lynn Valley stop.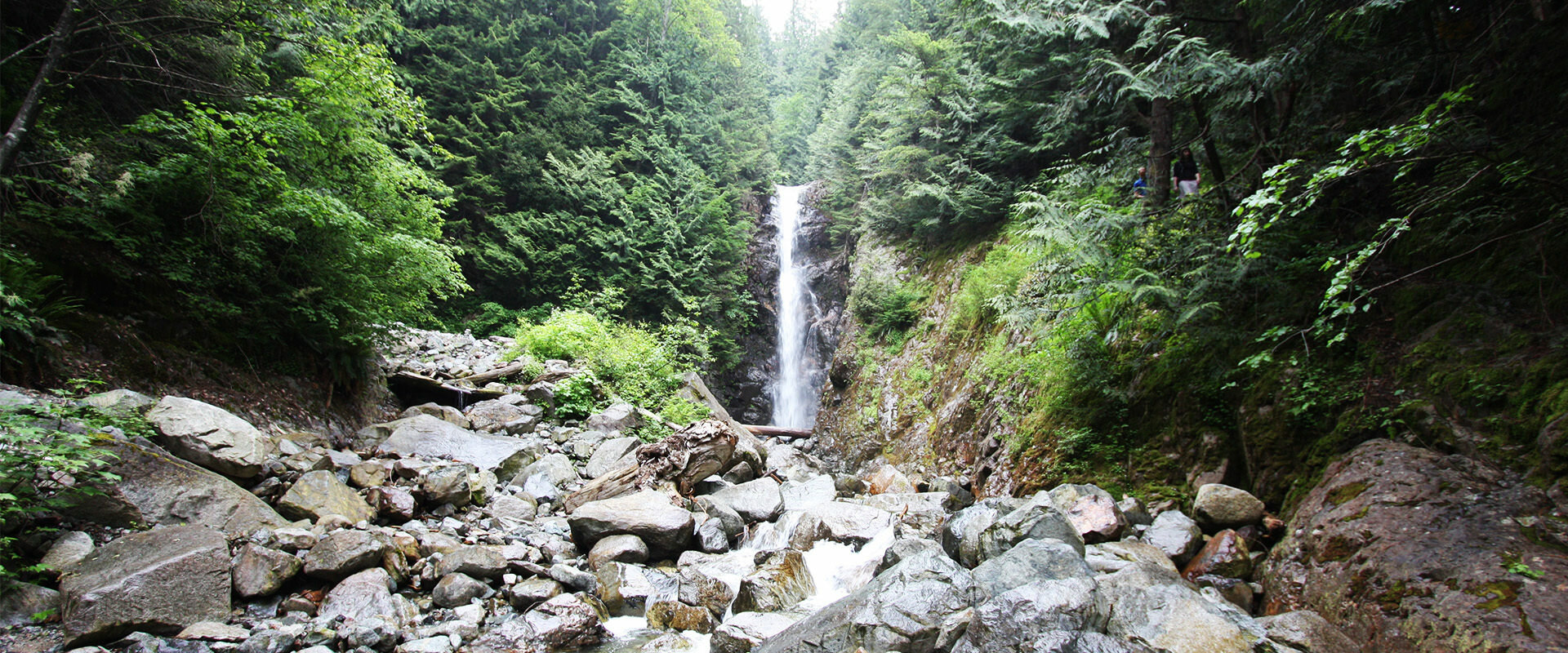 3. Stawamus Chief
The rocky face of 'The Chief' is unmissable as it towers over Squamish, BC. This is the most iconic hike on the south coast. Be prepared for an intense ascent with near constant stairs, plus some ladders and ropes, before you summit the rocky head. Don't worry, though, it's not too technical… when I hiked, there were many dogs passing me! The Chief has three peaks, but even if you only opt for the first peak, you'll be greeted by glorious views.
Distance: 4 to 7 kilometres
Time: 3 to 6 hours
Elevation gain: 600 metres
How to get there? Take the YVR Skylynx bus from downtown Vancouver to the Squamish stop. HI members can get 20% off. The bus will stop at the Squamish Adventure Centre. From here, you can take either the #5 (year-round) or #3 (free on weekends from June 16 to September 2) BC Transit buses to stops near the trailhead. If you don't want to make it a day trip, spend the night at HI Squamish, Adventure Inn. 

4. Grouse Grind
Vancouver locals fondly (or maybe… not so fondly) refer to Grouse Grind as "nature's Stairmaster." This is a short but tough hike with a 56% slope. There is a very fun community around Grouse Grind, though, with over 100,000 people from avid trail runners to amateur hikers attempting it every year. If you're up for a challenge, the fastest recorded run up the trail stands at 23m48s. And if you're not, well, you can catch a gondola down from this one, too.
Distance: 2.9 kilometres
Time: 1 to 2 hours
Elevation gain: 853 metres
How to get there? From Waterfront Station in downtown Vancouver, take the SeaBus to Lonsdale Quay. Disembark and transfer to the #236 bus to Grouse Mountain.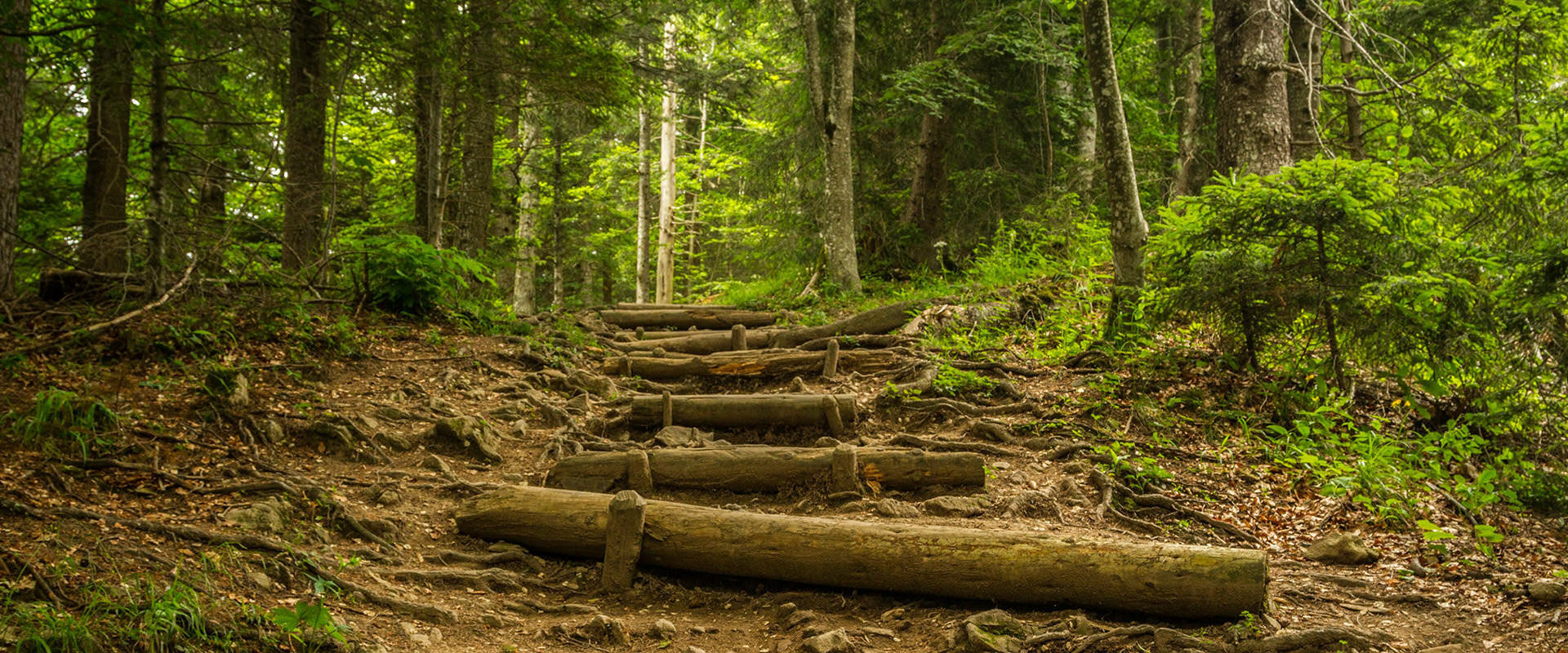 5. Quarry Rock
Quarry Rock is one of the easiest hikes near Vancouver, with some of the biggest rewards. The gently climbing trail takes you through a pine forest which leads up to Quarry Rock, an outcropping that overlooks Deep Cove in North Vancouver. With expansive views over calm waters, this is a perfect spot to watch the sunset from… preferably with a picnic, a blanket and a few friends.
Distance: 3.8 kilometres
Time: 1 to 2 hours
Elevation gain: 100 metres
How to get there? From central Vancouver, take the SeaBus to Lonsdale Quay. From here, switch to bus #239, and take this to Phibbs Exchange. From here, switch to bus #212 and disembark at Deep Cove.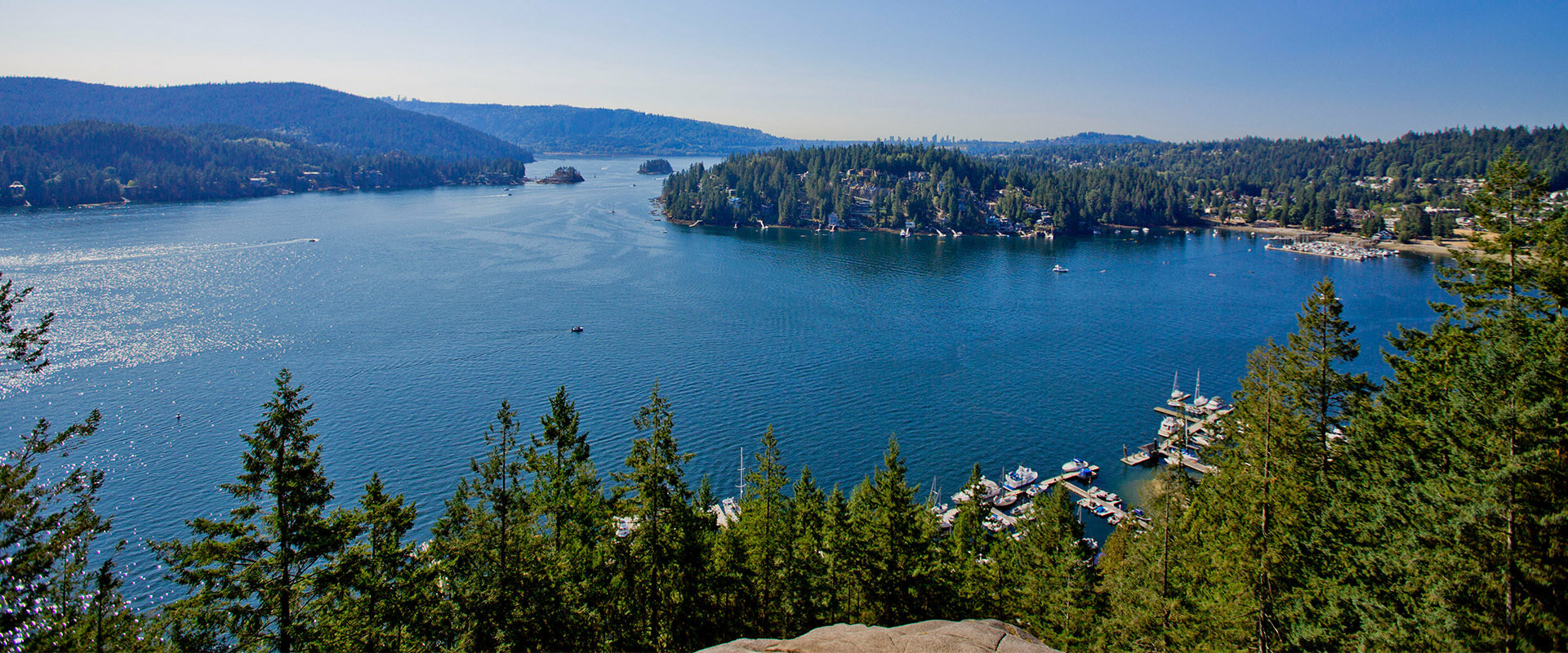 6. Bowen Island
Give yourself enough time during your Vancouver trip for a visit to this quaint yet wild island in Howe Sound. Bowen runs at a slower pace, and is home to incredible hiking opportunities. For a day trip option, head over via ferry for some easy hiking around Killarney Lake. Join a crew from HI Vancouver hostels on Sundays from March through November for a guided hiking trip on Bowen Island.
How to get there? If you're not going with the HI Vancouver group, you can take public transport. Hop on bus #250 from downtown Vancouver to the Horseshoe Bay Ferry Terminal. Take the ferry ($10.10, 20 minutes) to Bowen Island. To get to Killarney Lake, hop on bus #282 on the island and get off at Northbound Mount Gardner Road.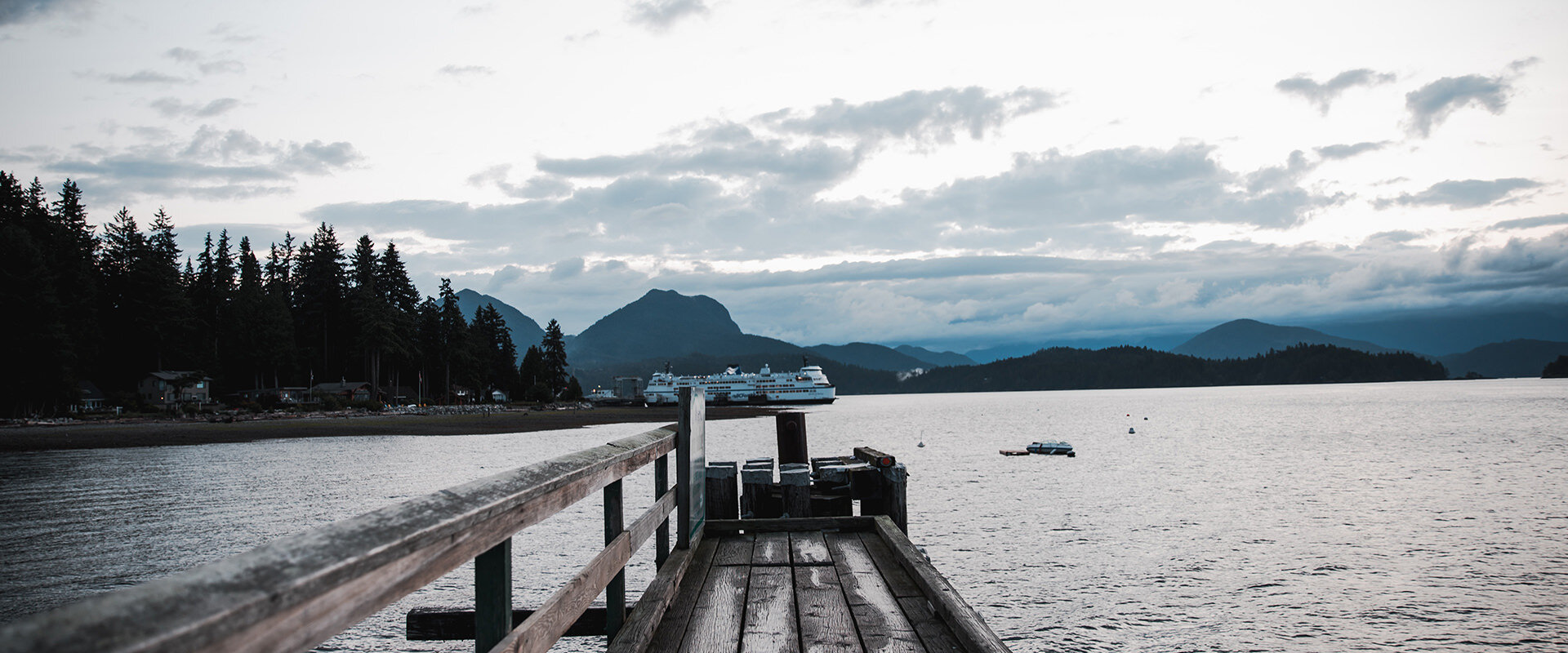 7. Capilano Suspension Bridge Hike
One of the most well-known tourist spots in Vancouver is Capilano Suspension Bridge—a bridge that's slung across the Capilano River in North Vancouver. Walking across the wobbly bridge into a wall of pine forest can feel other-worldly. There is a lot more to this area than just the bridge, though. Choose from a variety of trails in Capilano River Regional Park, including the 2.6-kilometre hike from Cleveland Dam that passes a salmon hatchery, or the more manicured Cliffwalk and Tree Top Walk. Entry to the park is $53, but you can get in for just $37.50 with HI Vancouver's guided tour by award-winning guide, Erik. The tour includes a full day's exploration and all transportation. 
How to get there? If you're not on the HI Vancouver tour, opt for the free shuttle operated by Capilano Suspension Bridge Park, with daily departures from downtown Vancouver.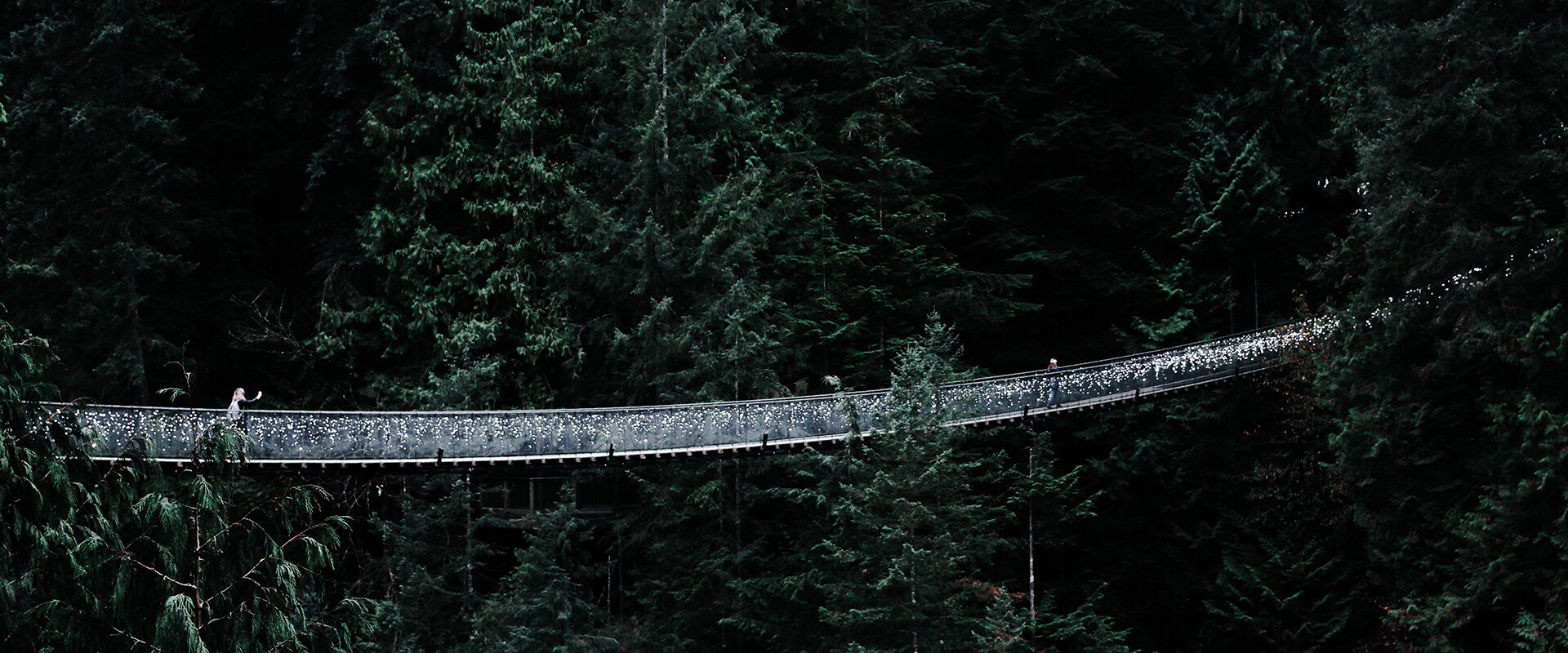 8. Pacific Spirit Park
Pacific Spirit Regional Park is a densely forested 800+ hectare park located on the west side of Vancouver (not to be confused with the West End or West Vancouver). The park is actually split into three areas with a perfect mix of forests and beaches. The north section is a stroll away from Jericho Beach Park (and HI Vancouver Jericho Beach), while another section wraps around the rugged edge of Point Grey Peninsula, which juts out into the Pacific Ocean. Compared to other hikes near Vancouver, this park is less hilly, making it ideal for trail runners and bikers, or hikers looking to take it a little easy. Best of all, it isn't too far out of downtown Vancouver. 
Distance: 54 kilometres of trails throughout the park
How to get there? From downtown Vancouver, you can reach Pacific Spirit Park in about 30 minutes via the #4, #44 or #14 buses. From HI Vancouver Jericho Beach, you can walk to the park in about 20 minutes along the water.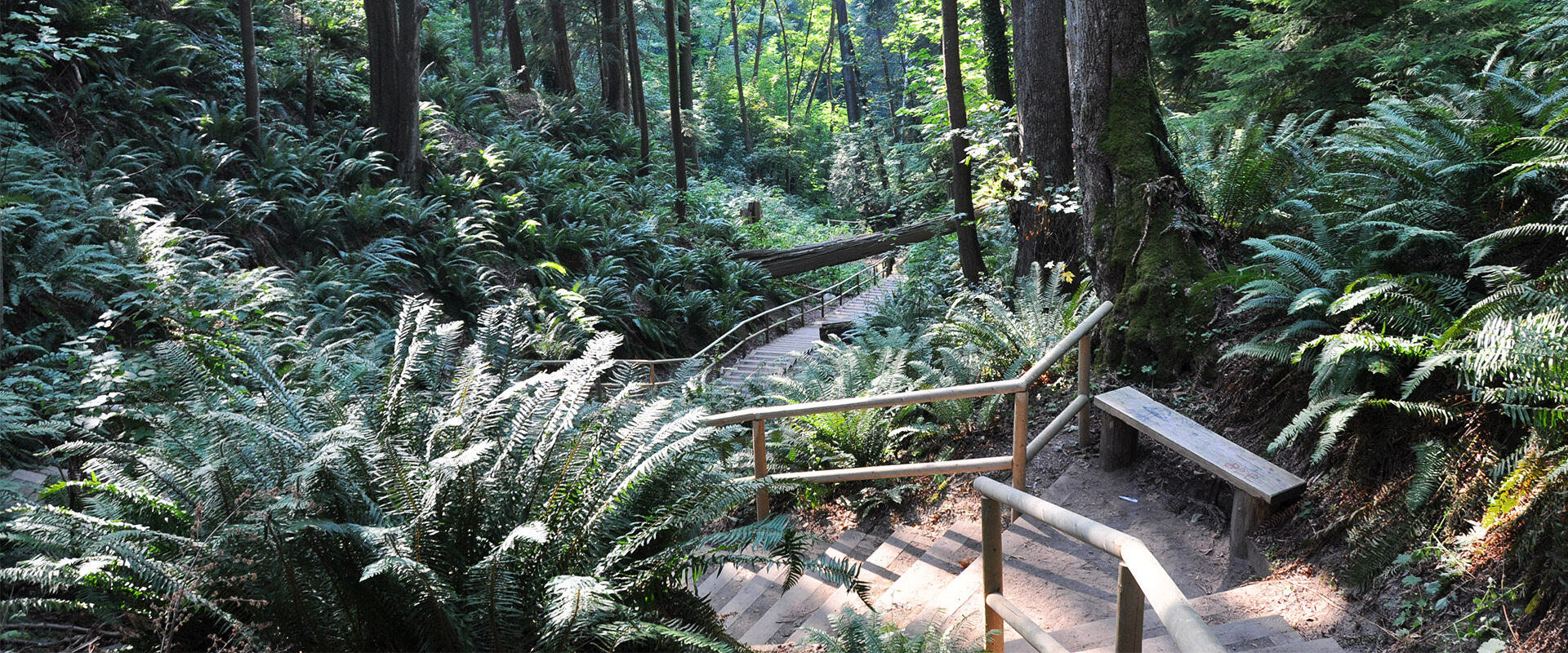 Some final details
Planning on taking public transport to these stunning day hikes near Vancouver? I recommend purchasing a Compass Card, which gives you access to the TransLink bus system, SeaBus and SkyTrain. The card can be purchased from SeaBus and SkyTrain stations, or a range of local shops, for a $6 refundable deposit and then loaded up with credit. Fares range from $1.95 to $5.75 depending on your travel zones and any concessions.
Make sure you're ready for hiking in British Columbia. At a minimum, wear appropriate footwear (trainers or hiking boots), bring plenty of water and snacks, notify someone of your hiking plans and bring a compass, bear bell and/or bear spray. Bears are rare on trails close to Vancouver but always be prepared. Happy hiking!
This article is part of the
Issue 1
Canada on a budget
You may also like to read