Living & Working at
HI Lake Louise Alpine Centre
Live and work in a cozy mountain chalet!
HI Lake Louise Alpine Centre is full of rustic charm right in the heart of the Canadian Rockies for an epic live-work experience. Often referred to as a hidden gem, our on-site Bill Peyto's Café is a favourite among locals. In the winter, head to the world-renowned Lake Louise Ski Resort just five minutes away, or access cross-country ski trails right out the hostel doors. In summer, hike and explore to your heart's content. We offer more than just a job, we offer an experience and memories that will last a lifetime, plus subsidized housing (including free wifi), relaxed working environment and free access to tons of activities and rental equipment! Did we mention the free stays at HI Canada hostels, including our Icefields Parkway wilderness hostels and ACC huts? Whether it's the beautiful scenery or the magic of the Lake itself, the mountains are calling.
Meet your managers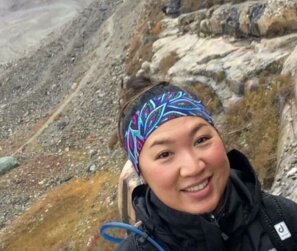 Linda has been with HI for 18 years and has been the General Manager of HI Lake Louise Alpine Centre since 2006. Linda is responsible for the overall operation of the hostel, including our on-site restaurant Bill Peyto's. Linda enjoys hiking, camping, snowboarding, skiing and spending time with her family and dog.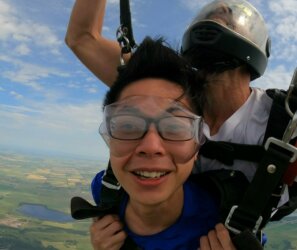 Dinh joined the HI Lake Louise team in November 2022, when he moved to the mountains for his first ski season ever - enjoying every single day of it. In the summer, he likes to bike around or go hiking on his days off. If he's not outside, you can assume Dinh is either gaming or reading.
Staff Accommodation
We offer the most affordable staff accommodation in Lake Louise! Our staff accommodations are a shared living space, fully furnished and equipped with all the necessities you will need including free wifi. We have great views of the mountains and so many fun adventures are minutes from your doorstep. Staff are welcome to use the pool table, ping pong table or sauna at the hostel. Our staff love having BBQ dinners and using the communal firepit outside of our accommodations.
Cost: $7/day in a shared room, $12/day for a private room (subject to availability)
Fully furnished
The best staff accommodation in town—with great quality!
Free laundry
Free wifi
Free cleaning supplies
Access to hostel pool table, ping pong table and sauna
Short walk to the village centre with a grocery store and more
Free stays at HI Canada hostels and ACC huts
40% discount at our on-site restaurant
Live your best life
in Lake Louise