Whistler on a budget 
(yes, really!)
Whistler is known as one of the world's best ski resorts and with a name tag like that comes an expensive price tag. Yes, it is not the cheapest ski resort to visit in the world, but it is worth a visit and it does not have to cost you a fortune. Here are some ways to save money so you can experience legendary Whistler on a budget!
Getting to Whistler
If you are flying to Whistler then Vancouver International Airport is the nearest. However, you may find flights to Seattle are substantially cheaper, so it's worth considering if you have time on your hands. The drive from Seattle to Vancouver is around three hours and then Whistler is just under two hours from Vancouver. There is an airport shuttle bus (Quick Shuttle) available from Sea Tac (Seattle) to Vancouver.  Check their website for prices!
If you don't have a car handy to drive to Whistler from Vancouver then the easiest way to get there is to take the Snowbus. Being a HI member gets you the student rate when you ride the Snowbus!
Lift Ticket Deals for Whistler
There are two things you are going to spend the most money on and those are lift tickets and accommodation. You can cut costs on lift tickets by purchasing a package deal - head on down to front desk at HI Whistler to see what's on offer.
If you want to purchase tickets separately pre-purchase them online at whistlerblackcomb.com and save. If you're a resident of Canada or Washington State, you can buy an EDGE card which comes pre-loaded with 1, 3, or 5 days. For single day passes purchase them at 7-eleven in Vancouver and Squamish – NOT in Whistler. All of these options are cheaper than buying them at the resort.
Cheap Eats in Whistler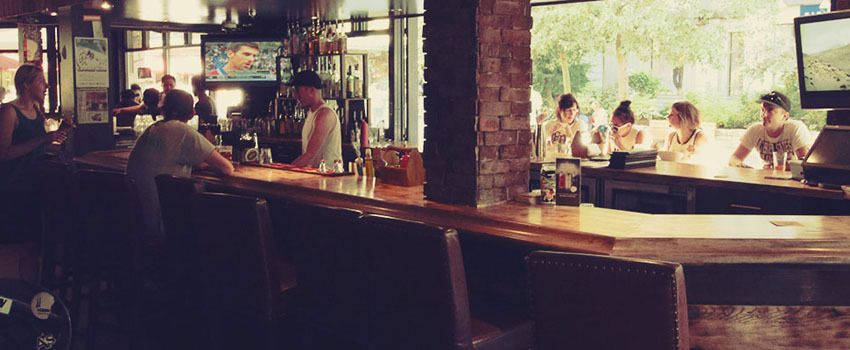 El Furniture Warehouse
Once you're done on the hill you'll have an appetite. Whistler is known for great food and has many fine dining restaurants, but these are expensive; however if you are looking to impress a date I recommend Hy's Steak House and Cocktail Bar! But if your budget does not stretch that far here are some excellent cheap food options:
El Furniture Warehouse – All food is $4.95 at El Furny, yes you heard me correctly - $4.95. Also food here is great, it is locally sourced and where possible organic. El Furny is located in the Village. 
Peaked Pies – feel like a traditional Aussie pie in Whistler?  Then go to Peaked Pies.
La Cantina – located in the village, this is the place to go for your cheap Mexican feast!  With a number of taco options for $3.50, this place is hard to beat for mouth-watering variety.
The hostel kitchen. Grab supplies from the supermarket in the village and cook your own dinner in the hostel kitchen.  There's no better way to eat cheaply and stay healthy!
Cheap Drinks in Whistler
Whistler is legendary because of its hills, but also because of its nightlife. In the village you'll find plenty of pubs and clubs, prices vary, but one thing is for sure, you're going to have a night to remember. Here are some of HI-Whistler's staff recommendations that are a bit easier on the wallet:
Whistler Brewing Company - located in Function Junction, right near the hostel, the tap house is open in the early evening. You can take a brewery tour here too – HI members save $5 on tours. 
Dubh Linn Gate Irish Pub – cheap frosty foams pouring from taps and lots of party to be had.
Brewhouse – one of Whistler's busiest and best pubs, the Brewhouse is located in the Village. 
Creekbread - grab an amazing pizza and a $10 pitcher! Located in Creekside, it's a short drive or bus ride from the hostel.
Rolands – this pub is also located in Creekside and a favourite with hostel staff. 
Whistler Pub Crawl – looking to go all out? Join the Whistler Pub Crawl on Saturdays. Your ticket price includes four drinks, free VIP access to 4 or 5 bars/clubs, dinner and line bypass. HI members save up to $20 on tickets when they purchase at the hostel front desk.
Cheap Things to do in Whistler
There are lots of other things to do in Whistler apart from skiing or snowboarding, and believe it or not some of the activities are really cheap or free!
Ice skating at the plaza – located in the village admission is free and skates can be rented for $5.
Snowshoeing – hire snowshoes from the hostel (4hrs for $8 or 1 day for $12 inc. tax) and head out and explore. There are lots of trails right outside of the hostel, or you can head further afield to Callaghan Country and Whistler Olympic Park – day admission fee is $12.60. 
Swim at Lost Lake – follow the stream of people out to Lost Lake on a warm summer's day. Bring your swimsuit, a picnic and a Frisbee and enjoy a free afternoon by a fresh lake in the mountains.
Cheap Accommodation in Whistler
Accommodation in Whistler can cost a fortune, especially in the winter. HI Whistler is the cheapest place to rest your head after a long day shredding the slopes.
The hostel is located in the Whistler Olympic Village and was used as accommodation for the athletes during the 2010 Olympics before it opened its doors as a purpose built hostel. You'll find the hostel has everything you need including a self-catering kitchen, large dining room, TV lounge with flat screen TV, common lounge and games room, licensed café and board and ski storage. Find out more at hihostels.ca/whistler
Top image: kcxd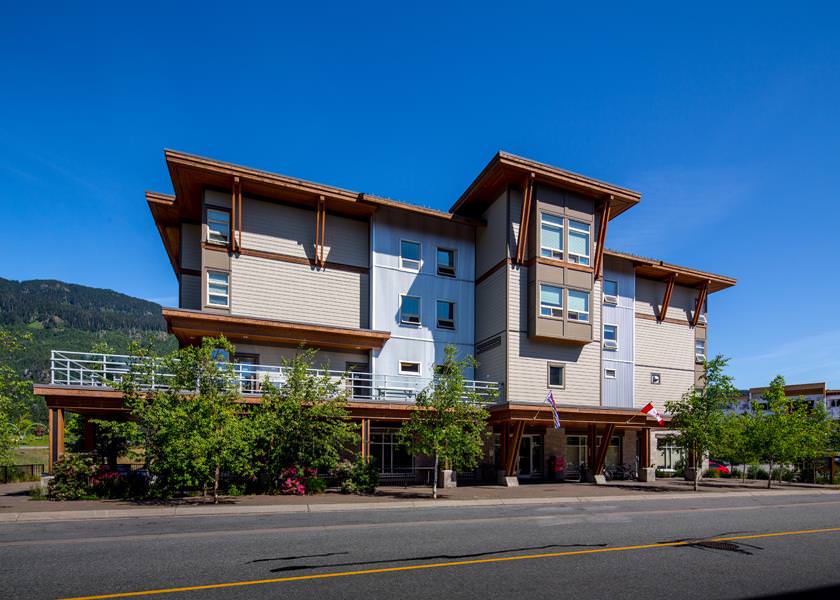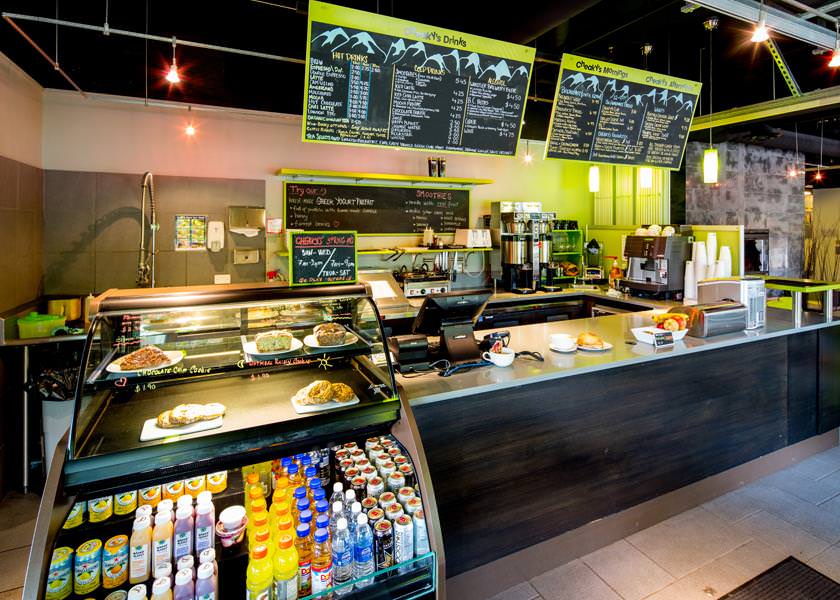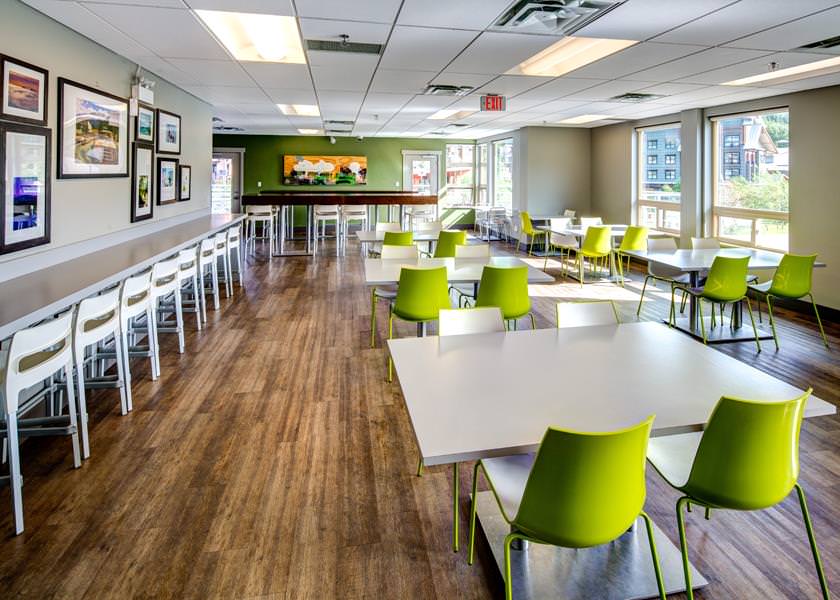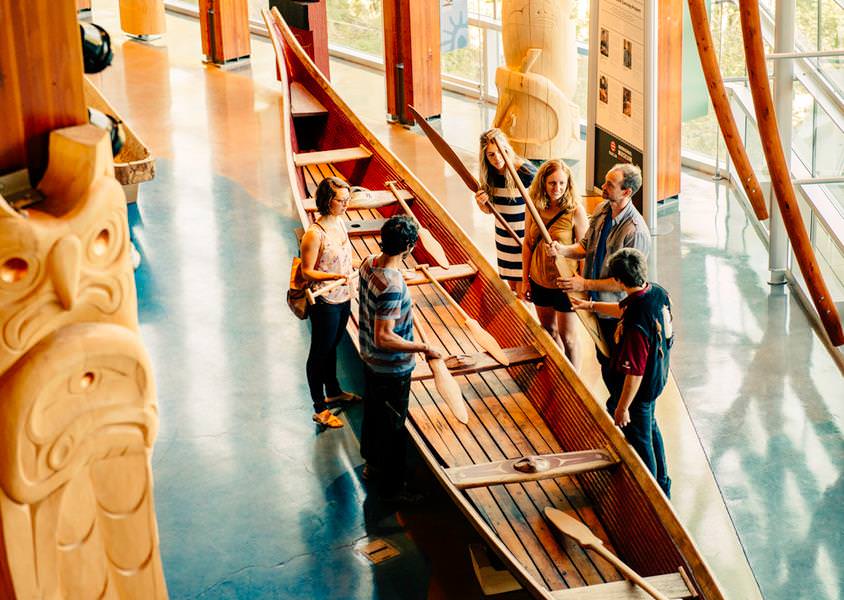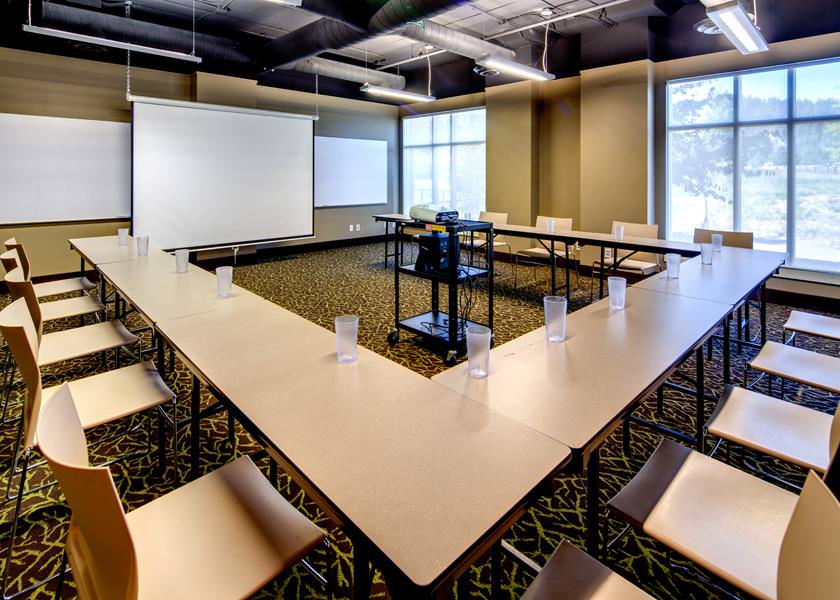 This article is part of the
Issue 1
Canada on a budget
You may also like to read