Member Discount
Vallea Lumina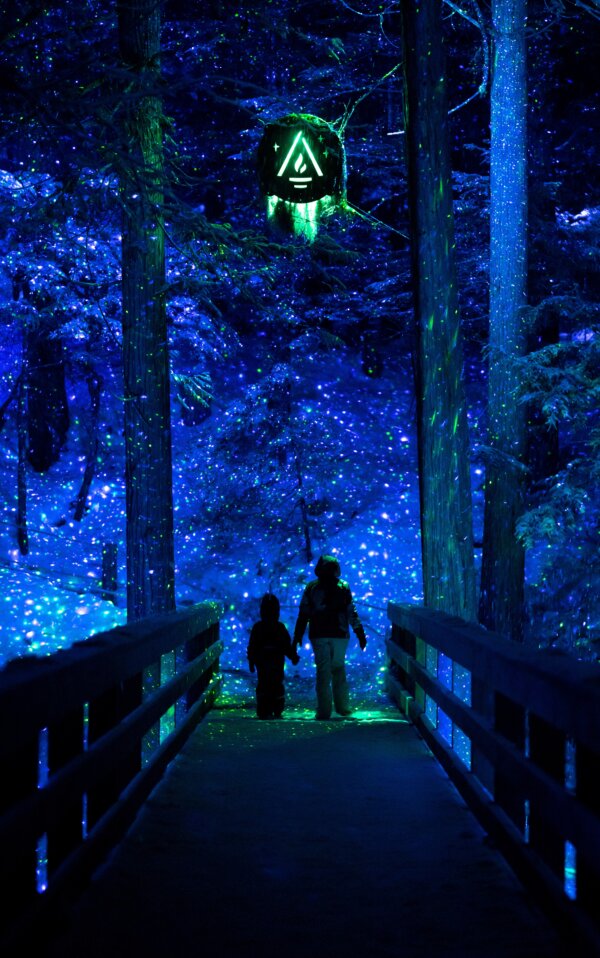 The Adventure Group (TAG) Whistler offers top-notch activities in Whistler, British Columbia, including the enchanting Vallea Lumina experience.
Vallea Lumina offers a captivating multi-media forest adventure that takes you on an enchanted night walk. As you explore the magical forest and follow the footsteps of two long lost hikers, you'll discover a hidden world of wonder where stardust is said to fall from the sky.
By using your HI Membership, you can save 10% on your ticket to this mesmerizing experience.
How it works
Book your visit to Vallea Lumina directly with TAG Whistler either online, by phone or in person at their Whistler office.

Use the promo code HI10 during your booking process

Present your HI member card when validating your ticket during your visit
211 - 4293 Mountain Square, Whistler, BC, V8E 1B8