7 new and renovated hostels around the world ready for your next trip abroad 
It may feel like the entire travel industry has been at a near-standstill for the past two years, and in many ways it has. Some of our favourite hostels around the world were forced to close permanently due to the financial impact of the pandemic. We're sad to report that YHA New Zealand is no longer (though many of its affiliate hostels are still open and eager to welcome you). Our HI family is a little smaller than it once was, but while we've said goodbye to some of our friends, new friends have joined the network, and other properties have taken this quiet period to undergo some major renovations. If you're heading abroad for your next trip, don't miss these new and improved HI hostels.
HI Vila do Conde, Portugal
This brand-new hostel recently opened up 20 minutes north of Porto. Housed in an old mansion, HI Vila do Conde underwent a total overhaul prior to opening as a hostel. The light and colourful space combines old architectural features with bright and modern art and furnishings. The hostel offers traditional dorm rooms as well as a range of private ensuite rooms for duos, trios and families. Vilo de Conde is on the northern coast of Portugal and is a seafaring town with a rich history to explore.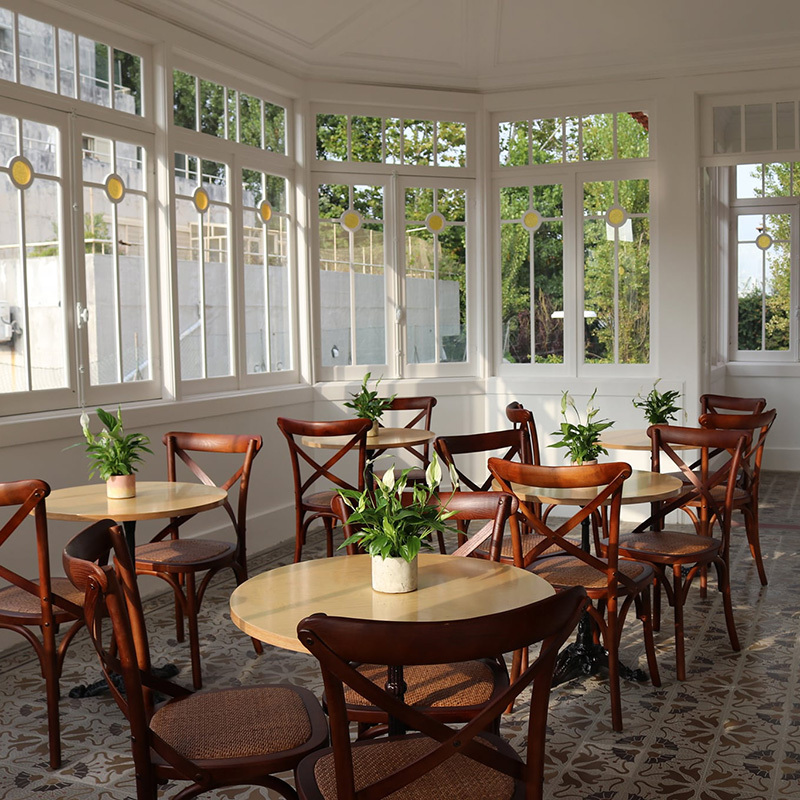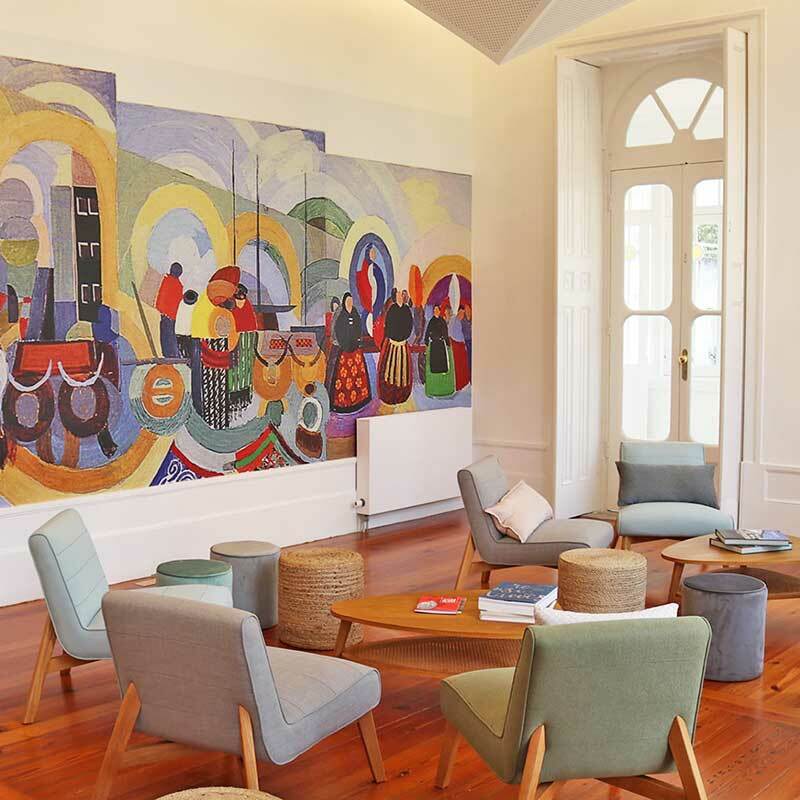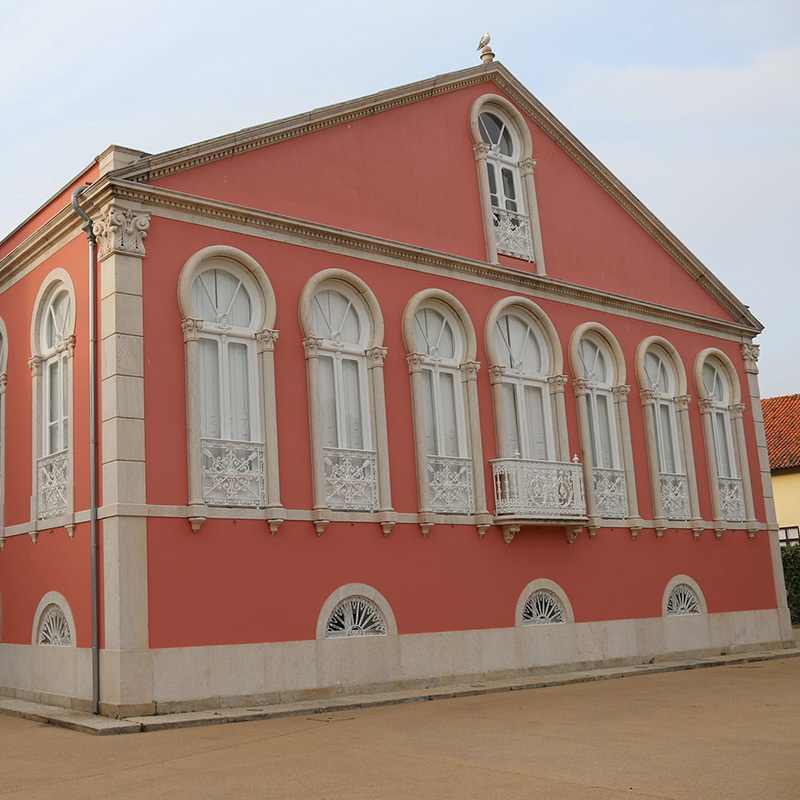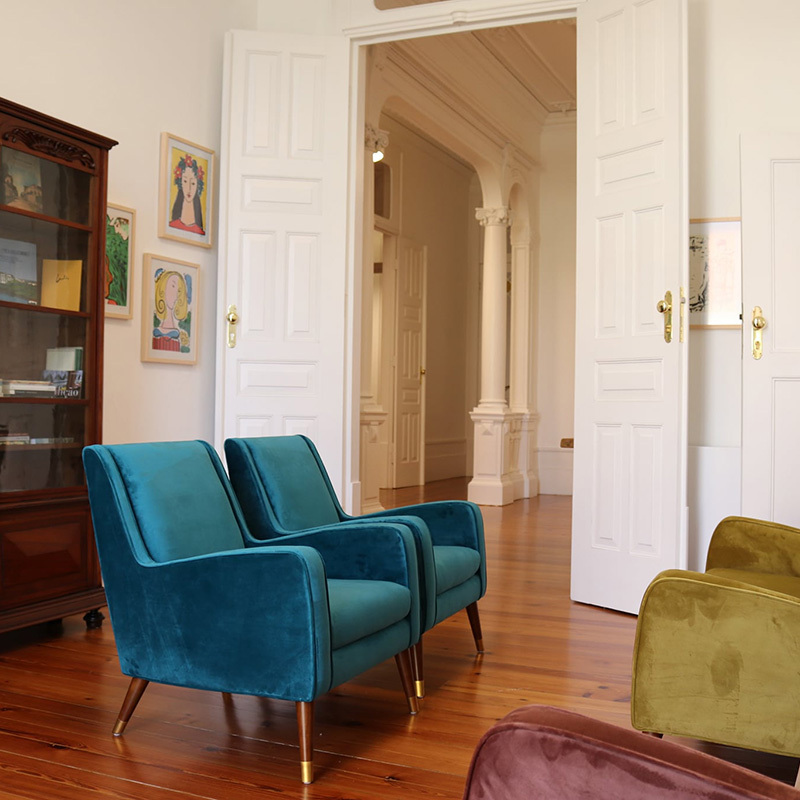 Jugendgästehaus Bad Ischl, Austria 
This hostel in an Austrian resort town outside of Salzburg was completely rebuilt in 2021. Jugendgästehaus Bad Ischl's roof and façade were replaced and a new heating system installed. The rooms were enlarged and the whole place got a makeover, giving an open and airy feel to the hostel. Bad Ischl sits in a mountainous area and has long been a summer retreat that offers up many historic and natural wonders to discover—from the impressive and sprawling Kaiservilla to a thermal spa plus trails and treats and museums.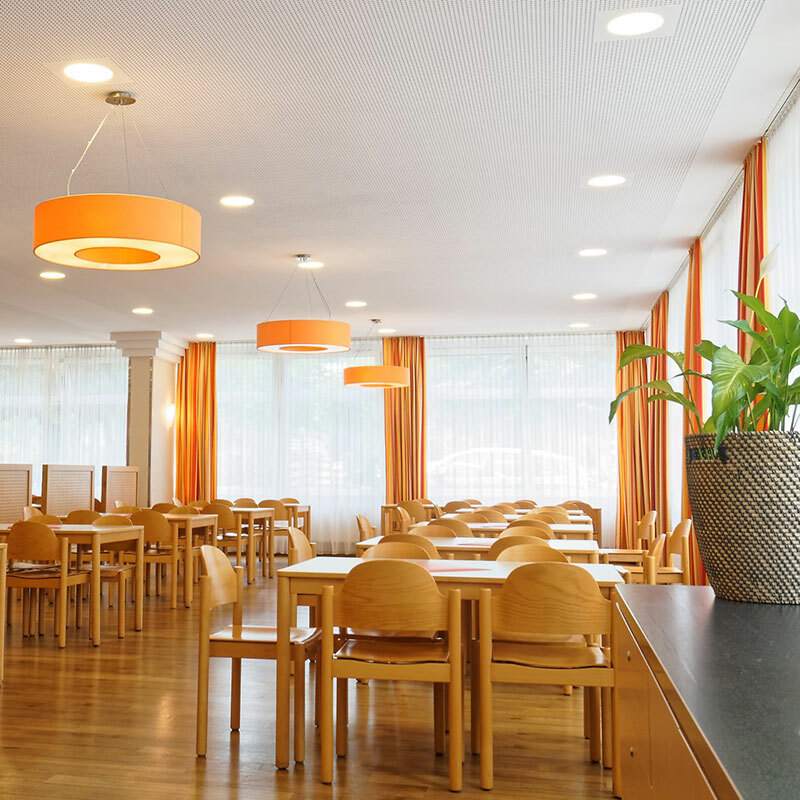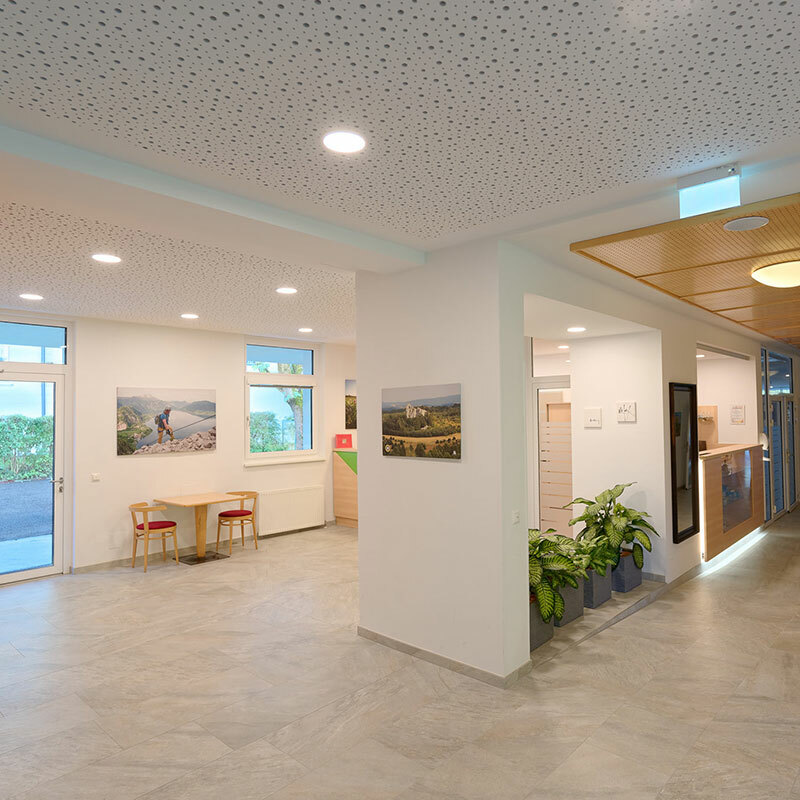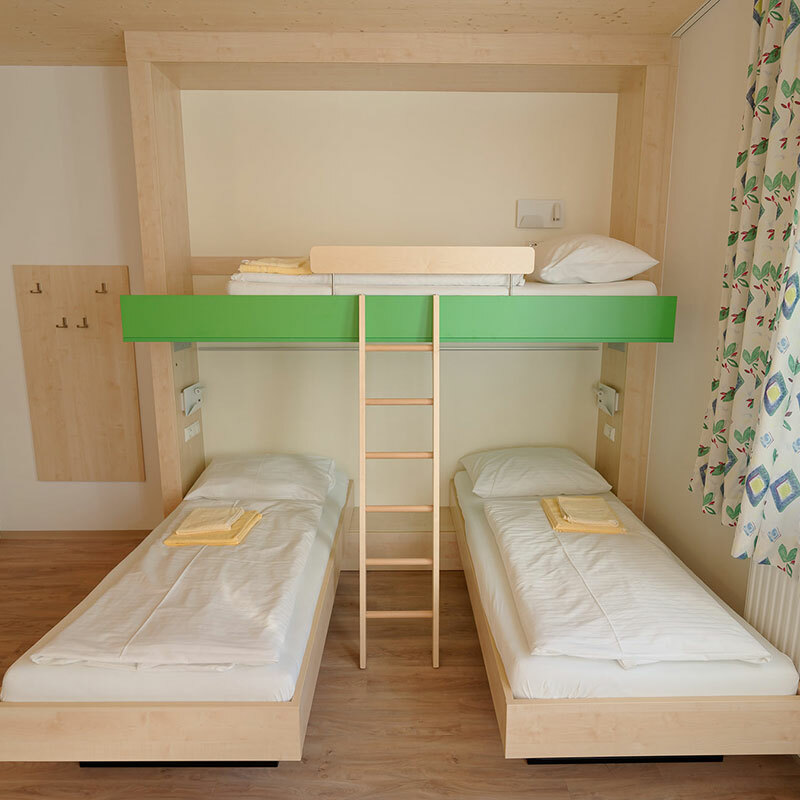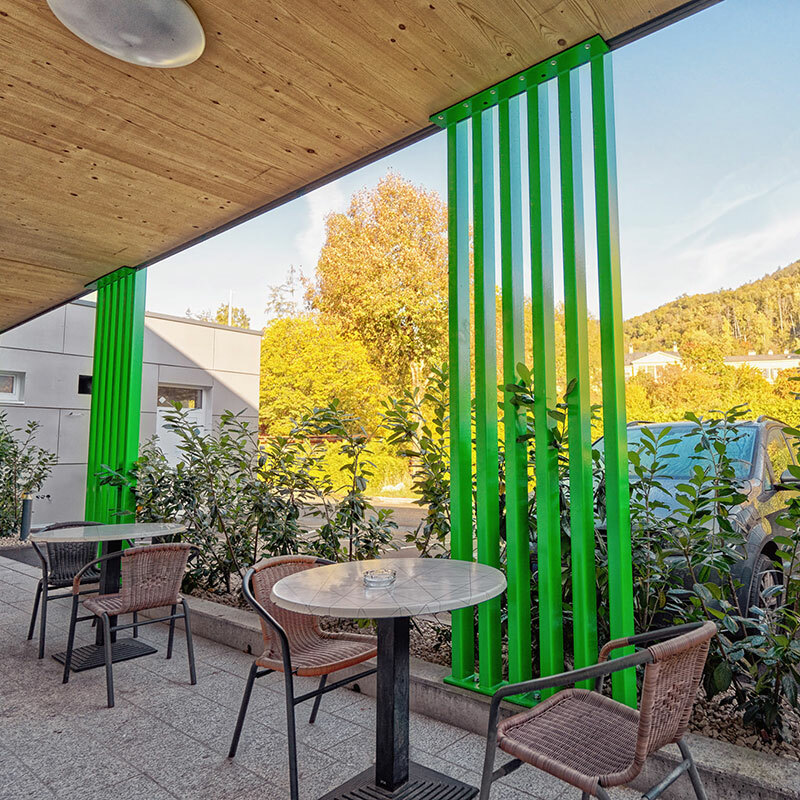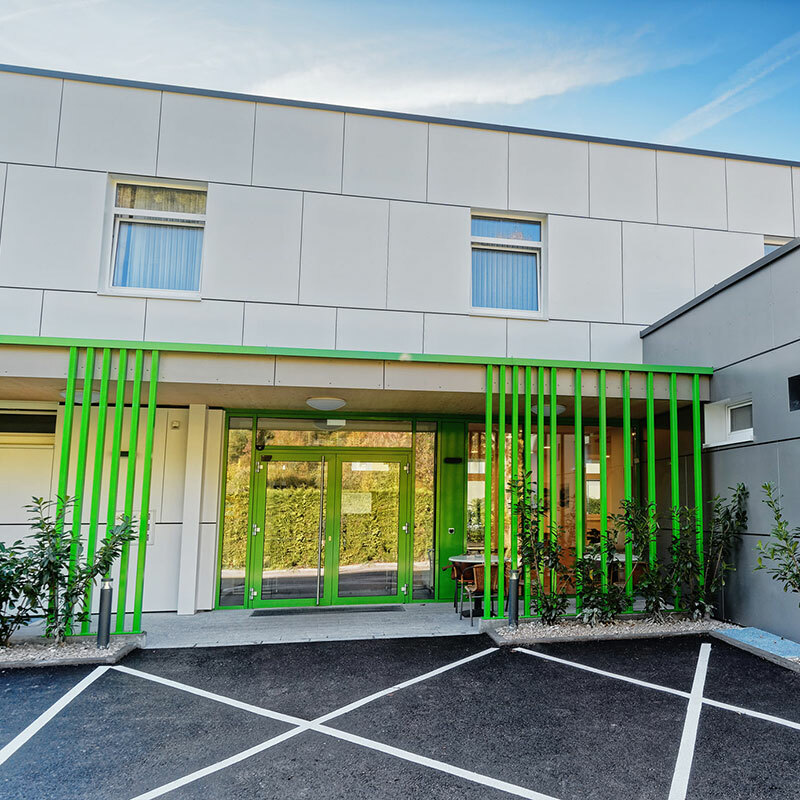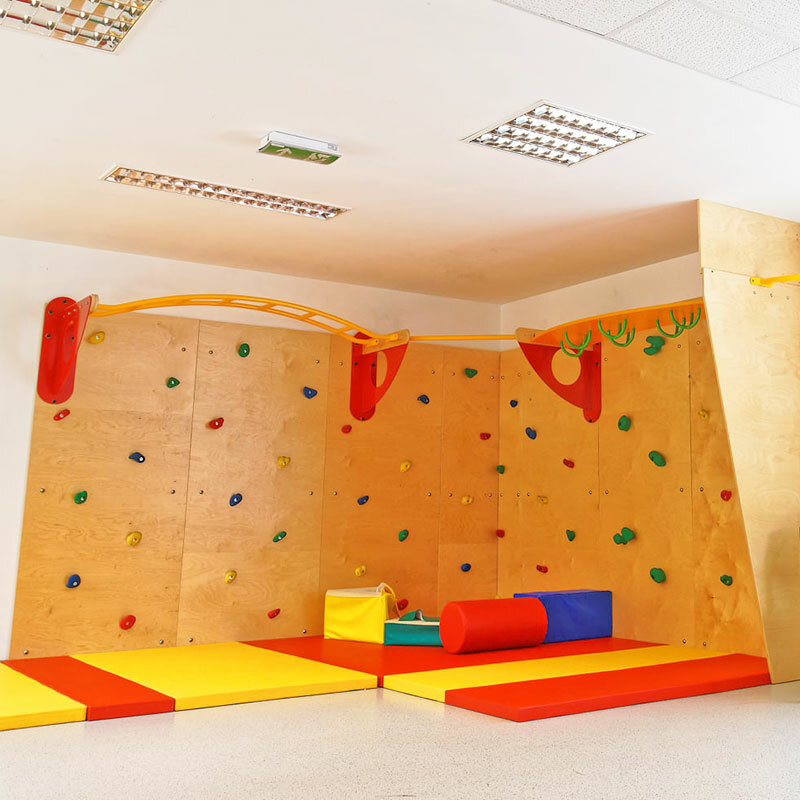 HI Fernie, Raging Elk Adventure Lodging, British Columbia
Here in Canada, one of our network's own hostels made use of some downtime to install brand new traveller pods. HI Fernie has replaced all of its regular dorm beds with these new pods, which offer a bit more privacy but still affordable rates for budget travellers heading to this mountain town. Each pod sleeps one person and comes with storage space, lighting and space to charge your devices. The hostel's Kodiak Lounge and common areas await when you feel the need to socialize.
Luxembourg City Hostel, Luxembourg 
The HI hostel in Luxembourg City added three new modern family rooms in 2021. Each room sleeps five in sleek new beds and bunks, with an ensuite bathroom. The hostel is also home to The Melting Pot restaurant with a large terrace for outdoor dining. The hostel sits between the historic old town and the modern Kirchberg Plateau. You can connect between the upper and lower parts of the city via a fun funicular ride and explore all the many historic and cosmopolitan sights in the capital city of one of the world's smallest countries.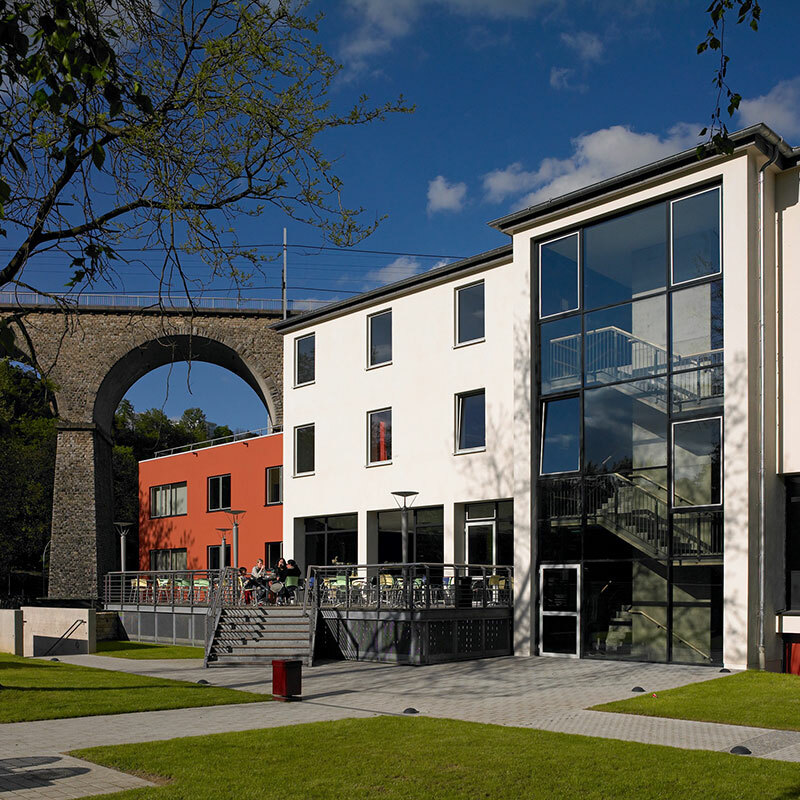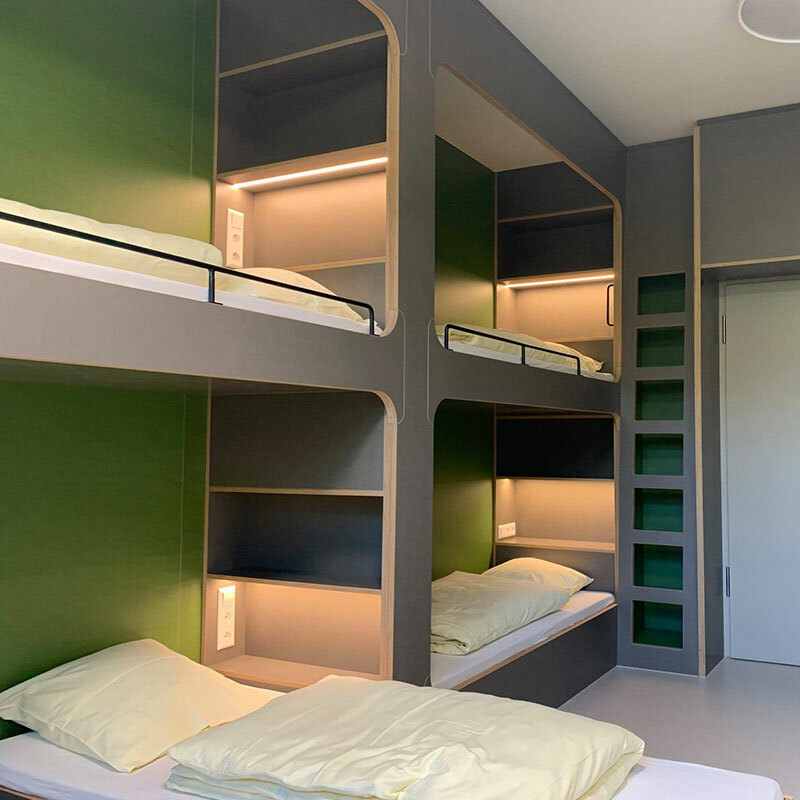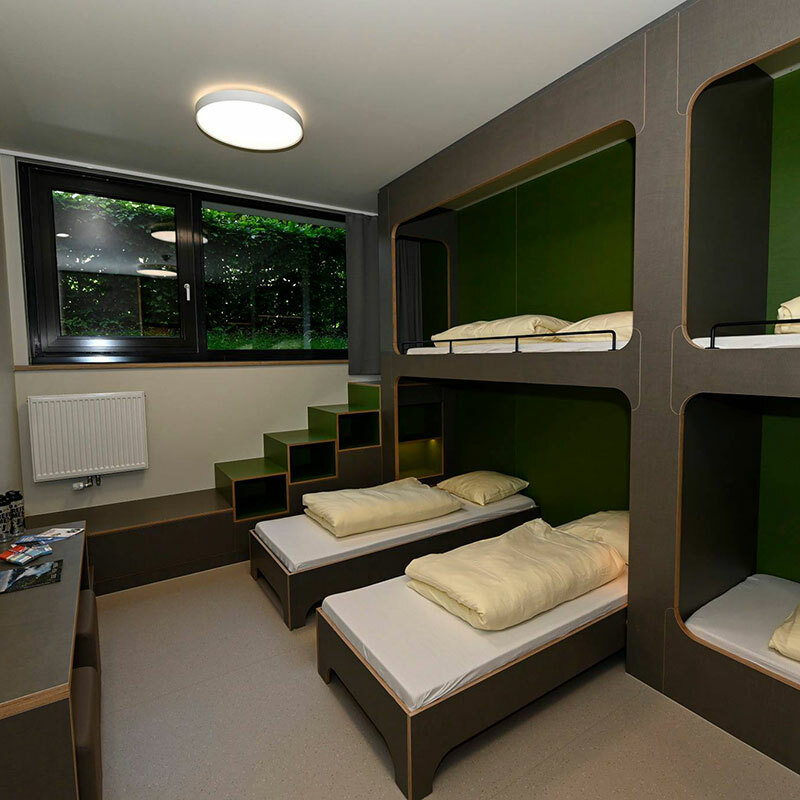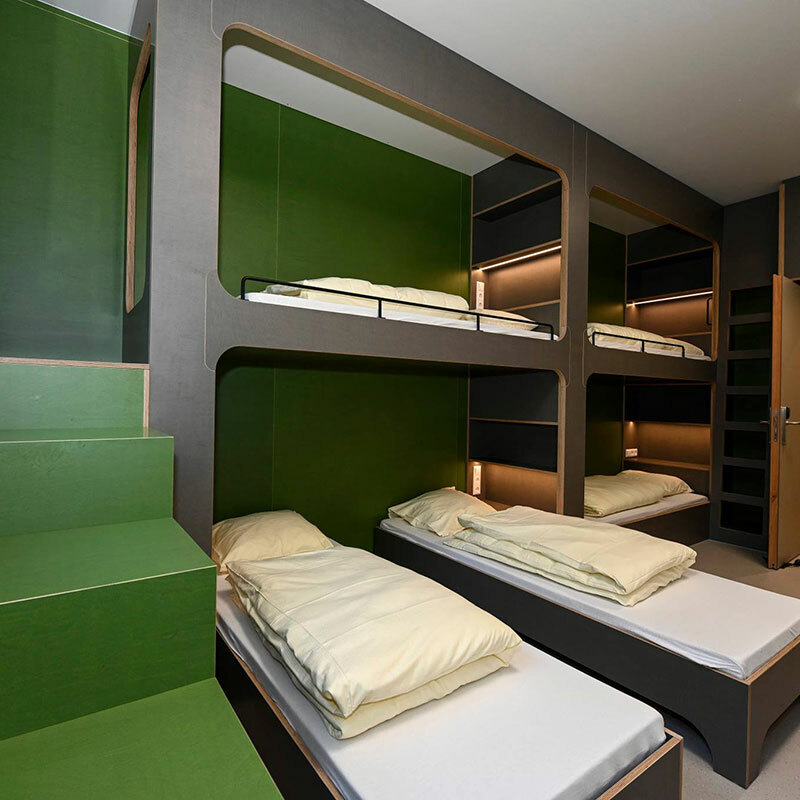 HI Bergen Montana, Norway 
HI Bergen Montana, perched on a mountainside above Norway's second-largest city in the heart of the Norwegian fjords, underwent a major remodel in 2020. Perhaps some of the most loved changes include a new ensuite bathroom for every room, and plenty of new power points for charging, not to mention the updated décor and furniture. This hostel has a ton of perks, starting with an unlimited breakfast buffet and all the way to its own well-equipped training centre that offers weight training equipment, yoga classes and more. Plus, there are plenty of other volunteer-led daily activities to choose from and one heck of a view over the city.
HI New Orleans, United States 
Though this brand-new hostel opened in 2019, it got off to a rough start and has only been continuously opened since September 2021! First, the collapse of a crane at the neighbouring Hard Rock Hotel closed its doors temporarily barely a month after they first opened. Then there were hurricanes and, of course, that dang pandemic. But the doors of HI New Orleans near NOLA's French Quarter are open once again, and all of its brand-new amenities are ready and waiting. HI USA set out to build the "dorm room of the future" at this hostel, with high-tech lockers you can open with your key card, and chargers inside for all your things. You'll find privacy curtains on the bunks, which were laid out to maximize privacy and space to move around. Outside of the dorms, there are plenty of private and family rooms available that are getting rave reviews. The rest of the hostel is teeming with local art on the walls, plus many cool features that harken back to this historic building's previous lives, like its mezzanine overlooking the spacious hostel lobby.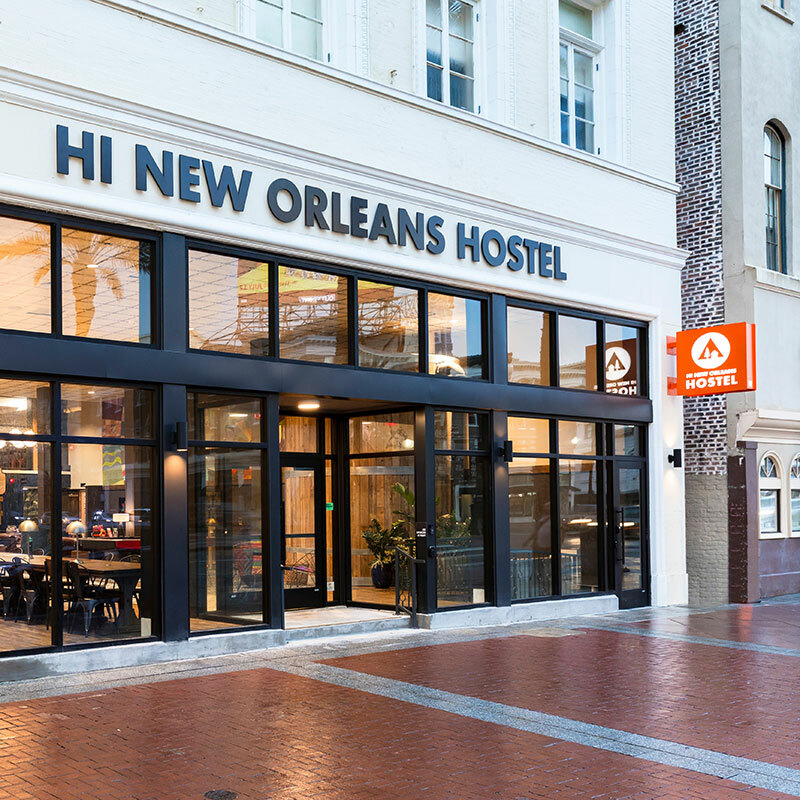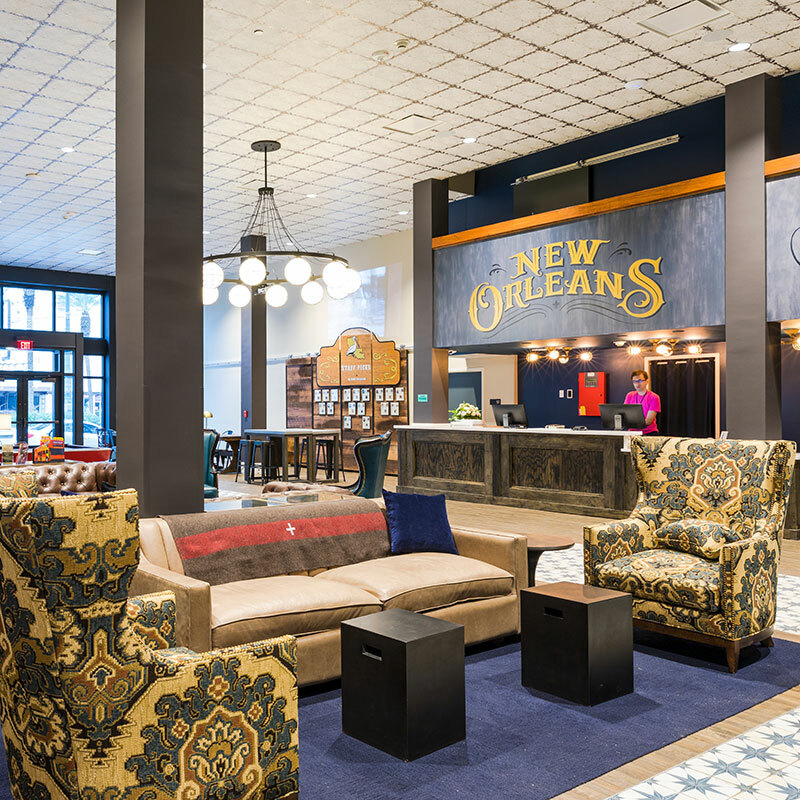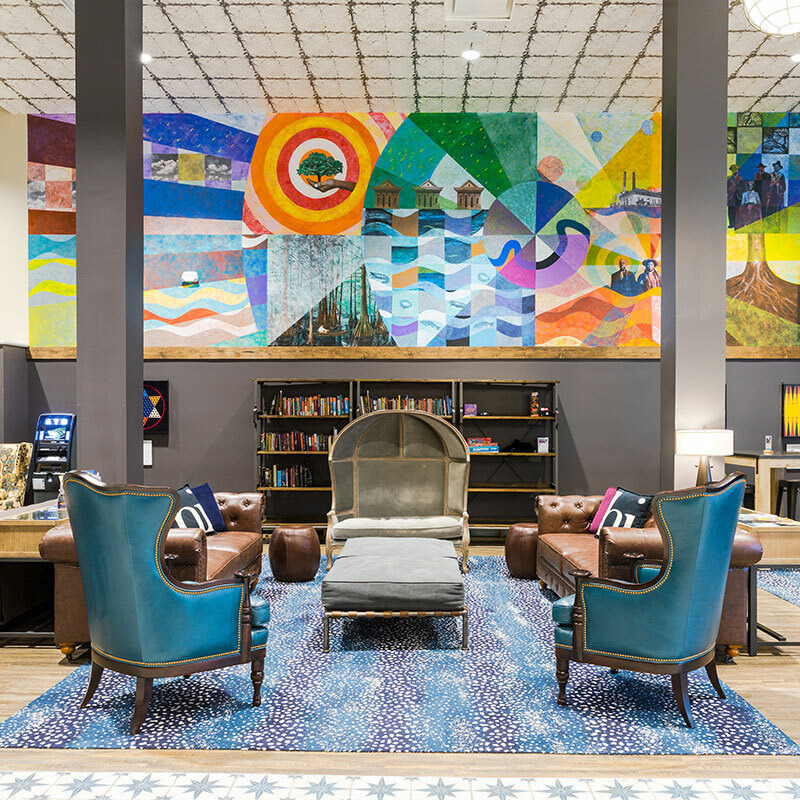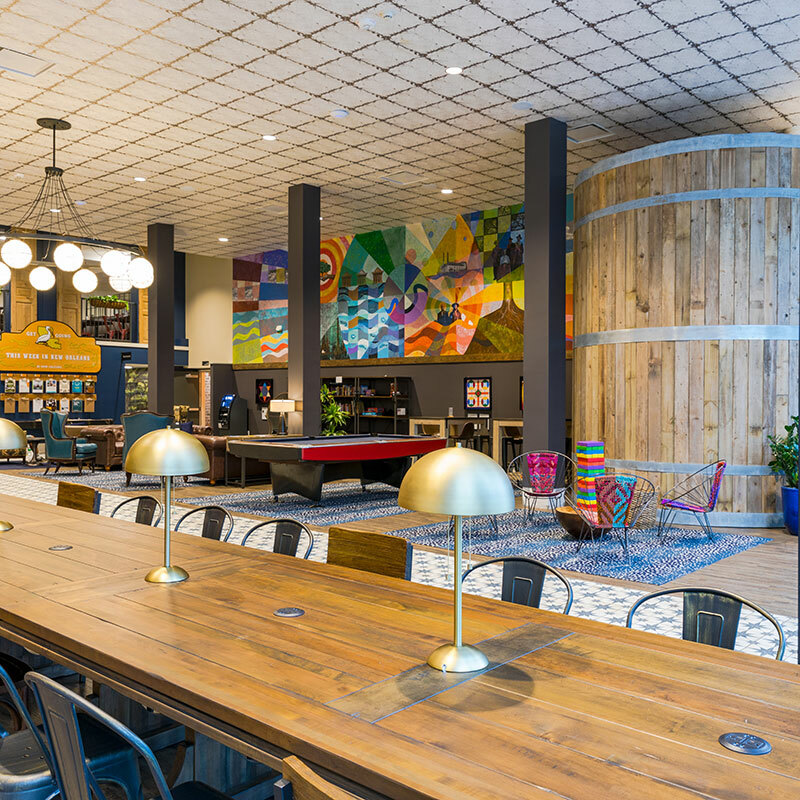 wellnessHostel3000, Switzerland 
Its name makes it sound a bit like a robot until you realize this hostel basically is a robot. Though construction began on wellnessHostel3000 before the pandemic, this brand new more-than-a-hostel hostel opened in December 2020 in the world-famous mountain resort town of Laax, home of the world's largest halfpipe and site of the iconic annual Laax Open snowboard competition, which attracts the biggest names in the sport. This hostel goes big—an indoor pool and waterslide, a fitness centre, a sauna, a steam bath, hot and cold tubs, relaxation rooms, a restaurant and even its very own gelateria and frozen Margarita bar. This is Switzerland's second wellnessHostel; the first is in Saas-Fee.
Discover these hostels and more around the globe at hihostels.com. 
You may also like to read