How to survive being the third wheel on your trip
I started 2020 several Pisco sours deep in the bar of a rain-soaked hostel, third-wheeling my little brother and his girlfriend's New Year's Eve celebration. As the rain pelted against the window pane, I set two happy-hour deals—four passion fruit mojitos—down on the table. We were on a two-week trip in Peru, and as far as two-for-one drink deals went, we had our routine down: we would each take a cocktail and then take turns sipping from the communal fourth glass that stayed in no man's land in front of us (hey, this was pre-Covid). Three is an awkward number… for drink deals, for travelling and, especially, for New Year's Eve dates. 
The conversation turned to the new decade. I put my mojito down and mentioned the likeliness that we would each end up married in the next ten years. I said this knowing that I do little to change my relationship status, instead comfortably third-wheeling through Christmas Eves, Christmases and New Years. I'm big on silver linings though: at least now I have a guide on how to third wheel couples' vacations. Here, I impart my wisdom. 
Don't photobomb all their vacay pics
If you're travelling with a couple, understand that you're not welcome in every frame of every photograph. No couple wants to hang in their living room a photo with them, the Eiffel Tower and you fake-candidly posing beside them. Just… offer to take their photo and get yours separately at least some of the time. While I love the shot of the three of us at Machu Picchu (despite the fact that they're as tall as the mountain and I'm… not), I understood that a morning at majestic ancient ruins calls for a photo without the older sister.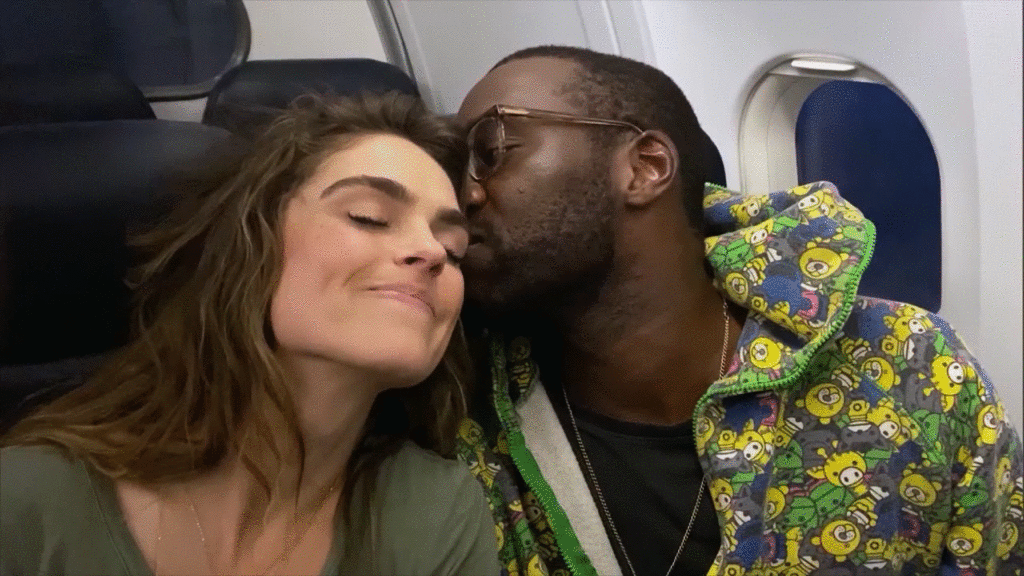 Make sure everyone's needs get met
Navigating relationships means compromising with one another. (Total crap, I know.) One of the age-old issues with getting along with travel partners is making sure that everyone gets a chance to enjoy their favourite foods and activities. As the third wheel, you might be used to weekends doing whatever you want, whenever you want, with whomever you want. This is a different ballgame. Step aside, just some of the time.
Force your broke self to have the budget talk
Weeks before we set foot in Peru, I video-called my brother and his girlfriend. We talked about flights, accommodation, itineraries and our must-do bucket-list activities. Then, my brother paused and said: "What about budget?" Honestly, have that talk. Make sure that everyone is either on the same page or that where differences occur, everyone is aware. I work outside of a traditional job setting and my freelancer income arguably has more peaks and valleys than Peru. The last thing I want—or any other traveller wants—is to play a game of keeping up with the Joneses while on vacation. A hard no to that. 
Make like your last Tinder date and disappear
Your last Tinder date bounced (the nerve) and so should you. No seriously, give your travel partners some space for your sake just as much as theirs. I may have crashed Christmas and New Year's Eve, but I let those two roam free on New Year's Day. (Okay, the Pisco sours took a toll… but still.) I love cooking while on vacay (I'm weird like that) so I also ghosted my pair on the day they went to Rainbow Mountain—not just so they could have time alone, but so that I could explore the markets of Cusco and buy fresh ingredients for dinner.
Avoid lifestyle bashing... no matter how tempting 
It's tempting to make fun of the couples' lifestyle. I mean, they just give us so much material! (Costco dates, 8:30 p.m. bedtime, I'm looking at you…) Still, don't be that person who makes other people feel bad about the life they've chosen. Similarly, don't ask personal questions about engagements, living arrangements or any other touchy next-step inquiries. People, you're on a trip. You know that feeling of the nosy aunt who grills you on your relationship status over Thanksgiving dinner? Don't be her.
Don't assume any couple wants to sleep in bunk beds 
The same goes for dorm rooms. I was lucky in that the couple I was travelling with was looking for more of a backpacking experience. They, at 25 and 26, also wanted to meet other travellers and since dorms are social spaces, that was the perfect accommodation for them. Hey, that worked out perfectly for my budget. Still, I made sure to always ask what kind of set-up they were hoping for from the next hostel. It's never safe to assume. 
Know your portion of the bill
Honestly, we all want our BFF's rich other half to pay for our stuff but that's not how it works. Man, just because your friend's significant other is picking up their tab together doesn't, by any means, mean that you're included. Know your portion of the bill and pay it. Life as a third wheel can be a rough go. But also know that you're a third of the equation and not half of it, even if the other two act like they're attached at the hip and finish each other's sandwiches.
Avoid disagreements like you avoid your ex
When crashing a couple's vacation, steer clear of all their fights. Let's be honest: you're there for the dinner companions and peeps to keep you entertained on the road. If they bicker, flee. Here for the fun, am I right? Like, if I wanted the stress of arguments, I'd get my own boyfriend.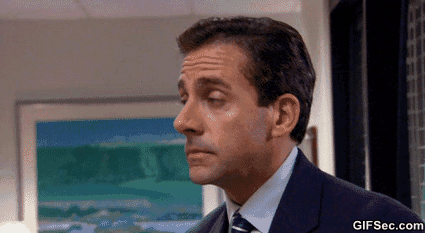 If you're not interested, just be honest
Not to speak in double entendres but, if you're not into it, just say it. I'm talking about day trips, restaurant picks and the like. No one is going to be offended if you have different taste so just say it and either pick something else together or go your own way. In Peru, I skipped one of their tours because of my budget. I skipped another one because it seemed like I could do something similar at home in Ecuador on any given Sunday. 
Avoid third-wheel tropes: kick it solo
Self-deprecation aside for a moment, I do hate most of the tropes associated with single life. I don't know why society sees dining alone as sad. I don't know why movies often place the single woman at home in her PJs eating takeout alone. Let me tell you: my life isn't that way at all because I choose to get out there and do the things that I want to do and I've gotten over the fear of doing them alone. If you're travelling with a couple, take time to kick it solo and meet your own needs. Sometimes you have to put yourself first even if that just means taking a morning to yourself to enjoy coffee on the beach. Don't return home without doing this.
Dont. Take. Sides. 
If for whatever reason you've managed to get tangled up in a couple disagreement (I warned you) don't take a side. I'll say it again: disappear.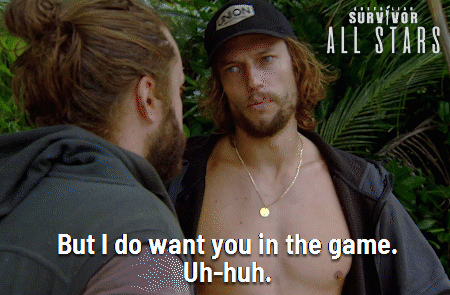 Socialize with other people
Getting some social time outside of your travel group is always a good way to change things up a little. Three can be a crowd so when there's a chance to invite others into the group for a post-hike beer or for a day trip nearby, I say take it. When gathering in the common space of a hostel, involve those nearby in the conversation. You never know who you'll meet. The people you meet on the road enrich your travel experiences. You don't want to return home having met no one.
You may also like to read