The best things to do in Banff on a budget
Banff might seem like one of those magical places that only the rich and famous could afford. But most of the folks living here are just like you, looking to stretch our dollars as far as possible. Here are a few of our favourite places for cheap eats and drinks, and the best things to do in Banff on a budget.
What to do for free (or almost free)
1. Chase waterfalls
Bow Falls is an iconic destination in Banff and it's also free to visit. If you're looking for a spectacular view of the Bow Valley, follow the trail up to the top of Tunnel Mountain. It's only an hour round-trip (if you run) from HI Banff Alpine Centre.
2. Hike through Johnston Canyon
Johnston Canyon is open for hiking year round, but there's something very magical about this place in the winter. Frozen waterfalls seem suspended in time. Psst, bring some ice cleats just so you don't take a slip on the ice.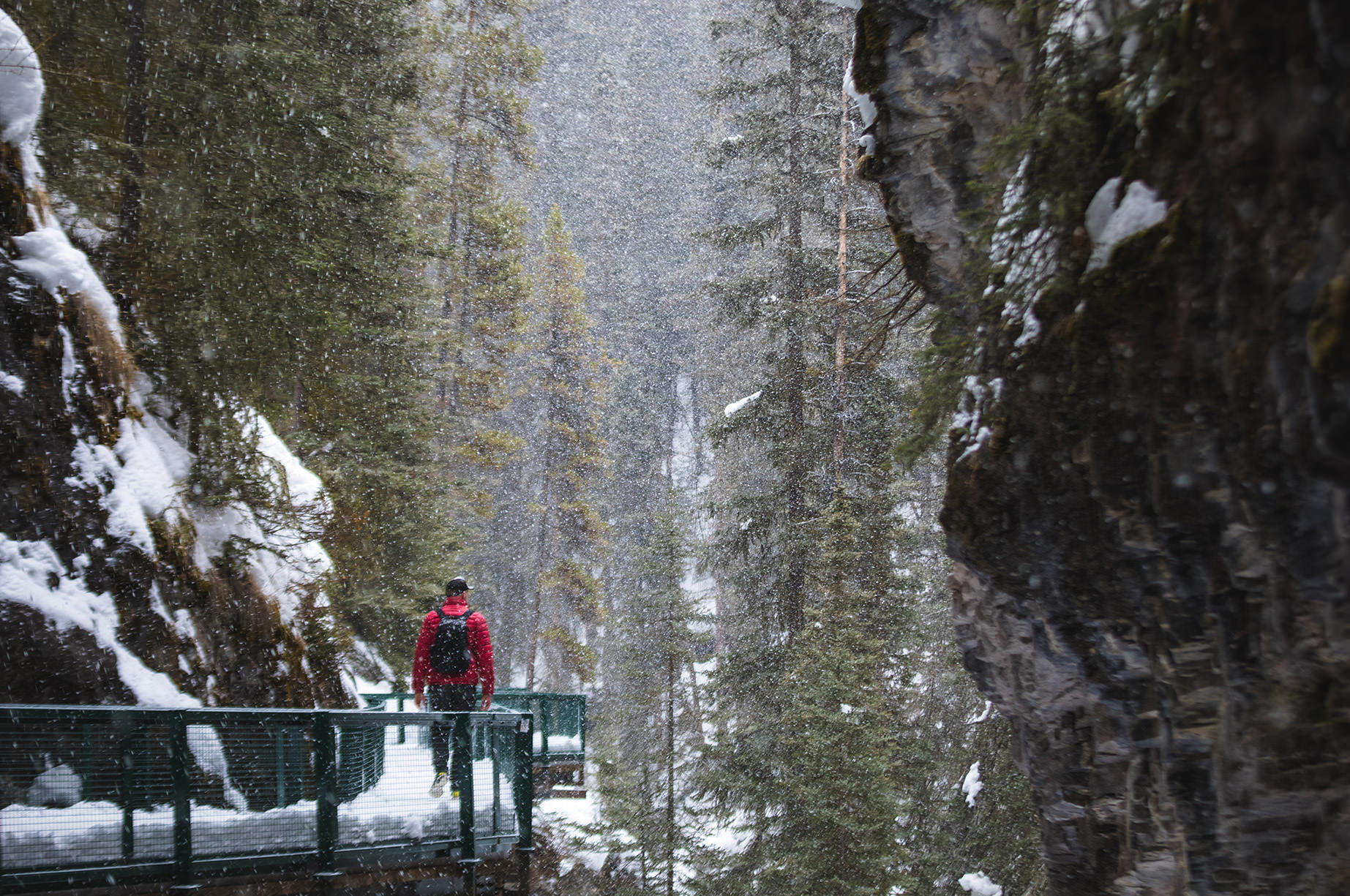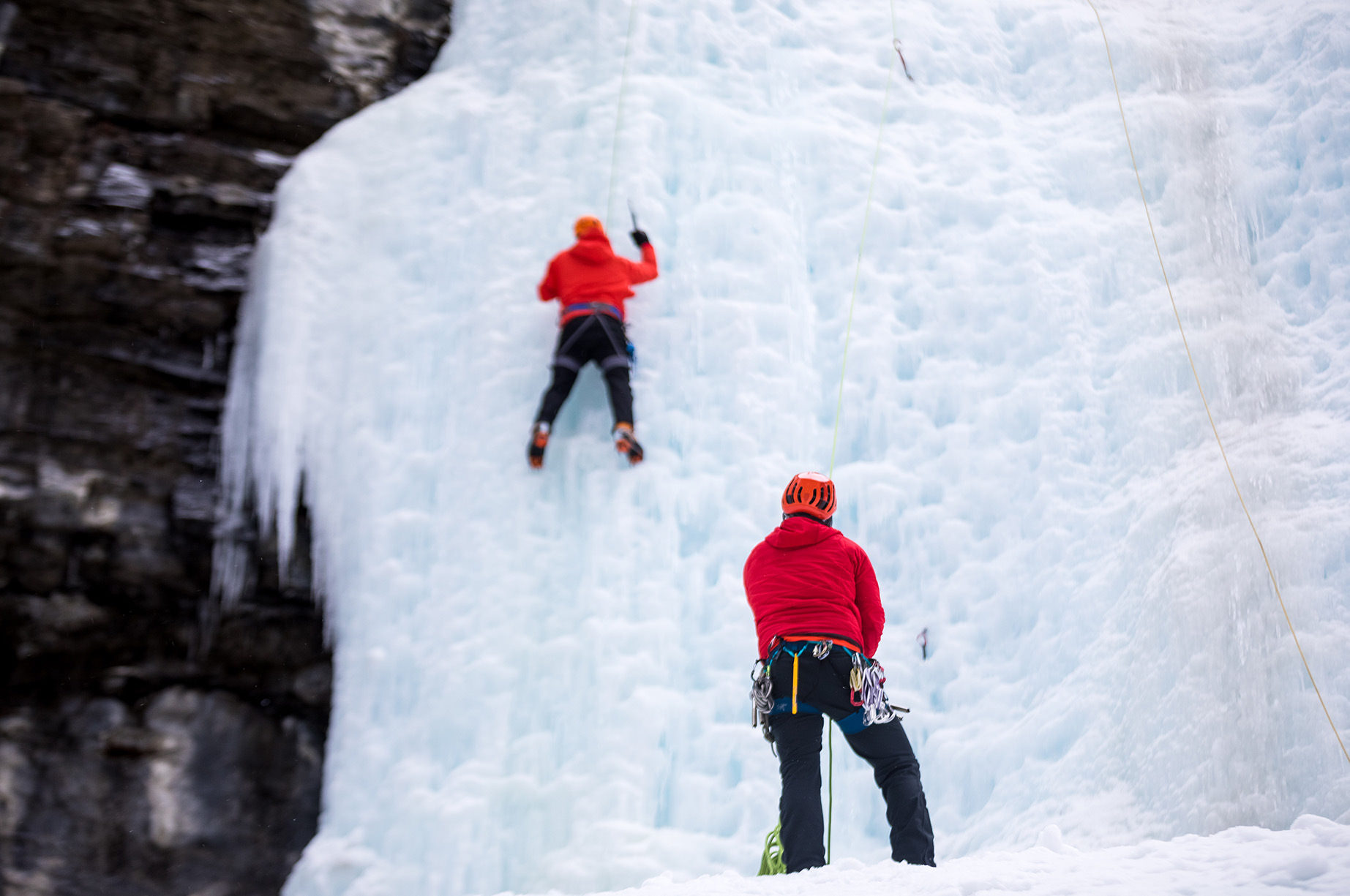 3. Ice skate
Ice skating at Banff Highschool and Waldhaus Rink is free if you have your own skates. Don't own skates? Rent them downtown at Snowtips-Bactrax. HI members get 10% off with their membership card.
4. Toboggan on the nearby hills
In winter, enjoy the time-honoured Canadian tradition of tobogganing. Not far from the hostel is a lookout and hill, or head into town to the Fairmont Banff Springs. Toboggans can be rented in town if one doesn't fit in your backpack.
5. Take a hike
Open year round, Hoodoos Trail is a 30-minute walk from the hostel, and offers amazing views of naturally formed hoodoos, the Bow River and surrounding valley.
6. Go for a swim in the nearby lakes
Take a dip in Lake Minnewanka or Two Jack Lake when the weather is warm. Meanwhile, Vermilion Lakes are popular for canoeing.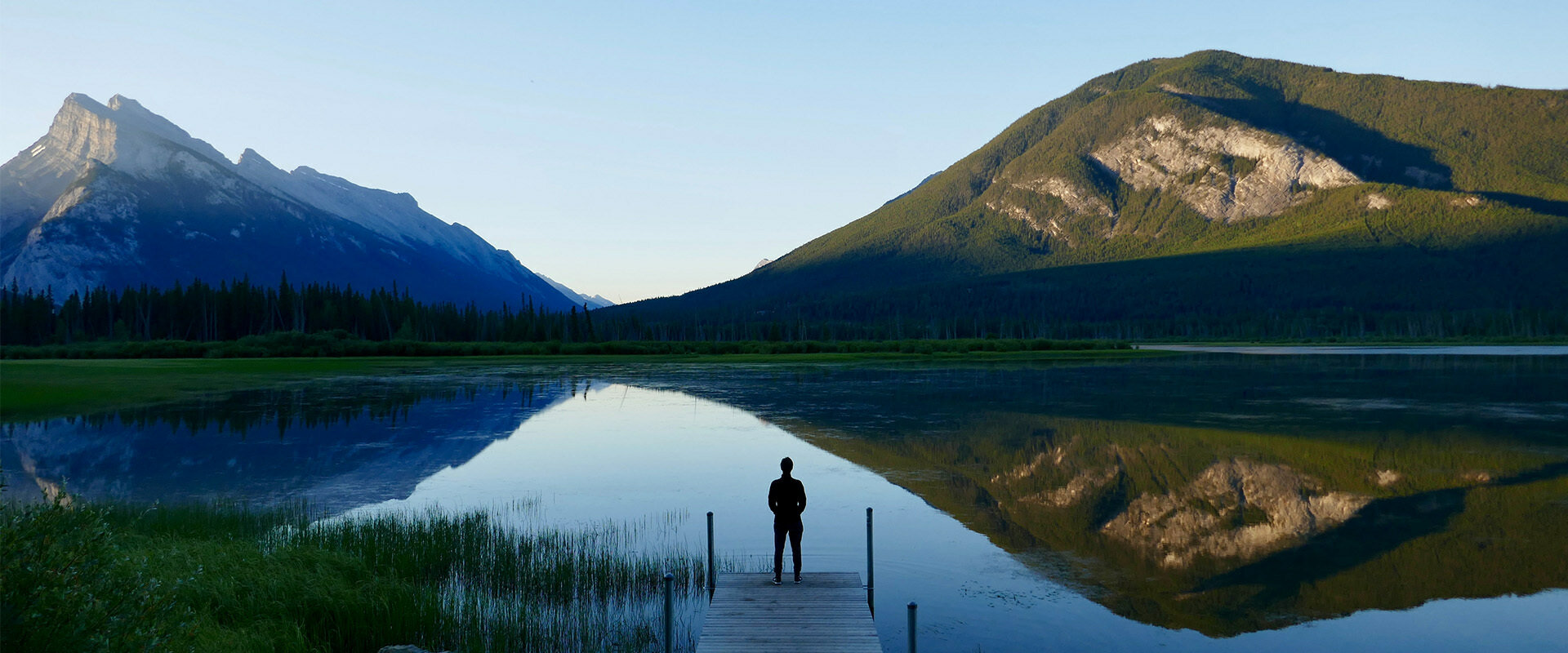 What to do when it rains
While many people travel to Banff to enjoy the great outdoors, there are plenty of fun things to do under cover as well. Go bowl at the High Rollers, where on Wednesday nights, a game of bowling sets you back just $2. Tuesdays are "cheap movie night" at The Lux Cinema, so you can catch a blockbuster even in the wilds of The Rocky Mountains. On Thursday night, drinks are discounted at Bingo at the Legion, and hopefully you can win back some of your travel fund.
Where to eat and drink
1. Rose & Crown
Cheap eats, cheap drinks and live music has made Rose & Crown a long-time local favourite. During summer, get there early and enjoy the rooftop patio. This is also a great place to get a beer, sit back and enjoy the usually free live music.
2. Bear Street Cavern
Stop by Bear Street Cavern on Monday night for pizza specials or Tuesday night for calzones. Try your pizza like a local with honey and chilli oil.
3. Magpie & Stump
Magpie & Stump serves up tasty tacos for a traveller's budget everyday, but Tuesdays are especially wallet-friendly at only $2.50.
4. Melissa's Missteak
There's a bar upstairs and a restaurant downstairs at Melissa's. Come early for breakfast because this place is popular with locals and travellers. The bar is a great place to snap up cheap highballs and sink your teeth into a good sandwich.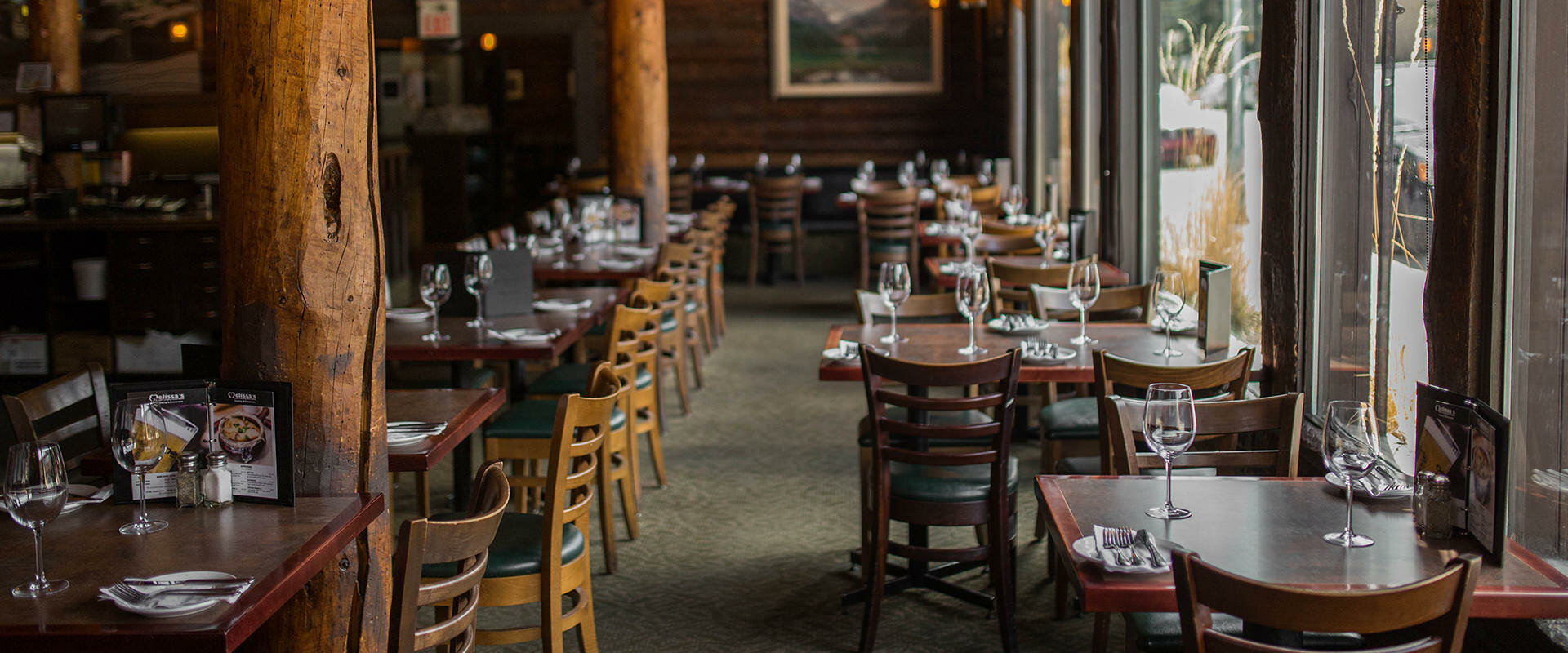 Where to stay
HI Banff Alpine Centre is by far the most affordable place to stay in town. It's a great property for backpackers and groups. You have the option of renting a bed, private room, private cabin or even an entire building.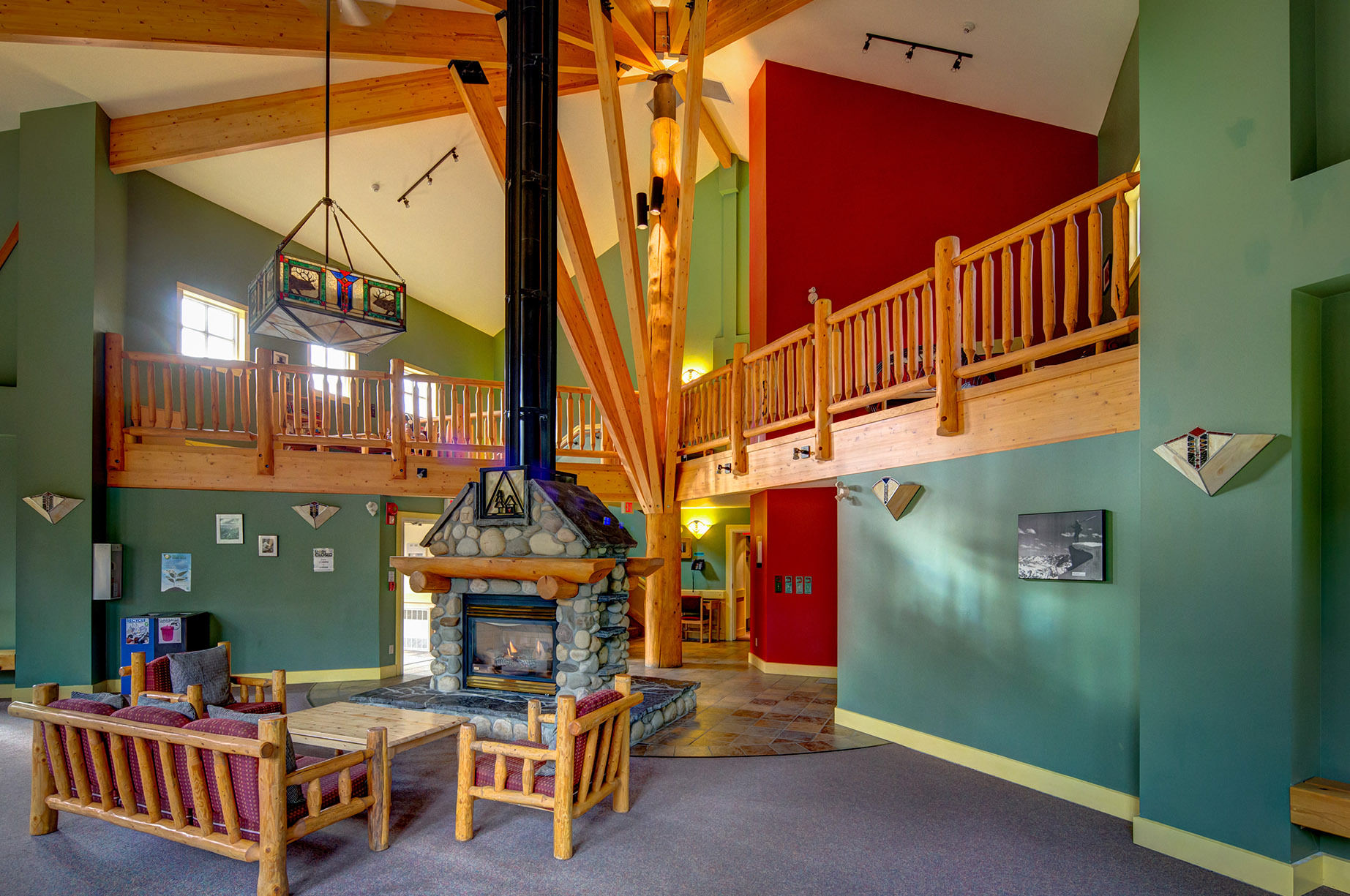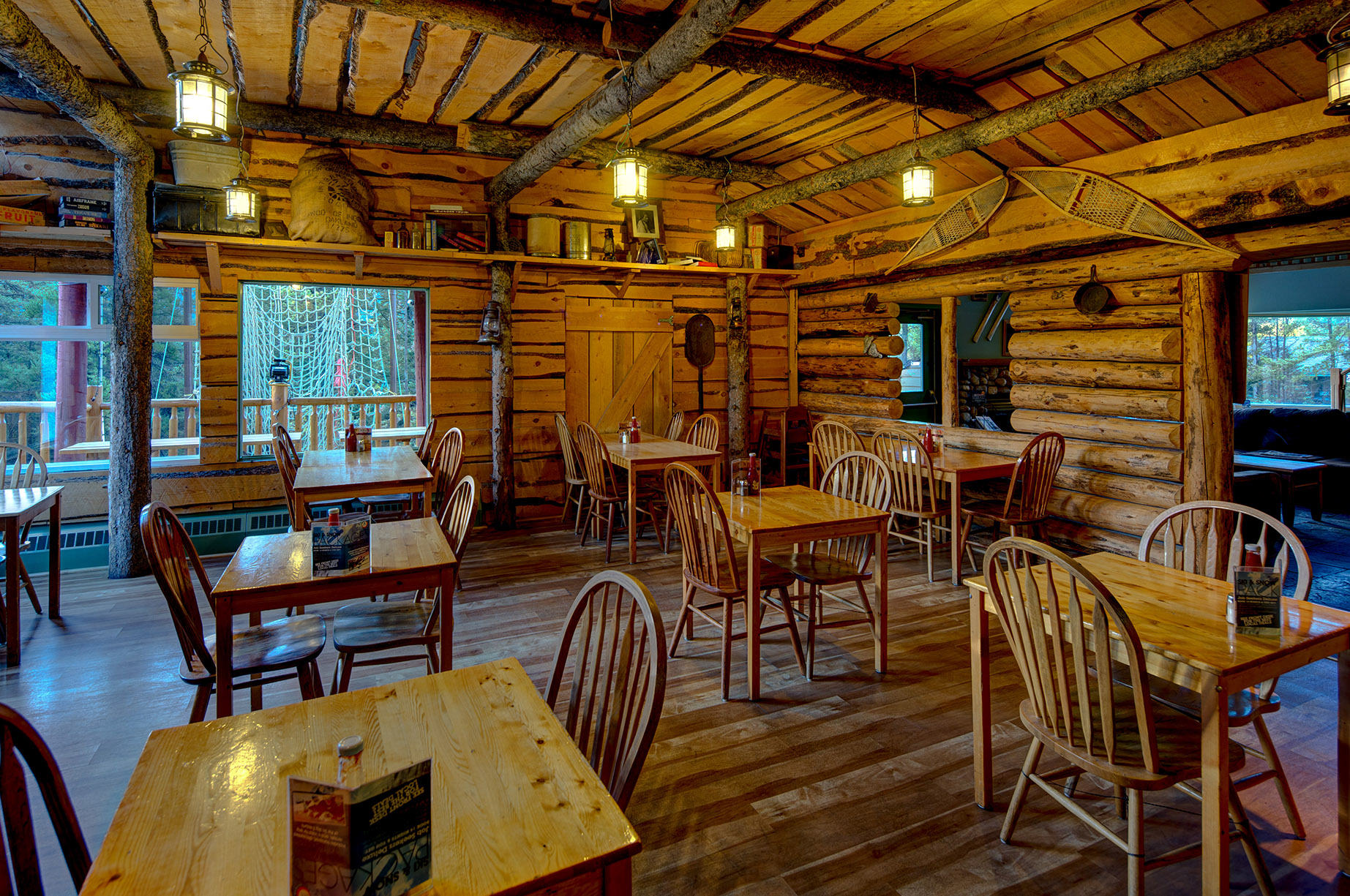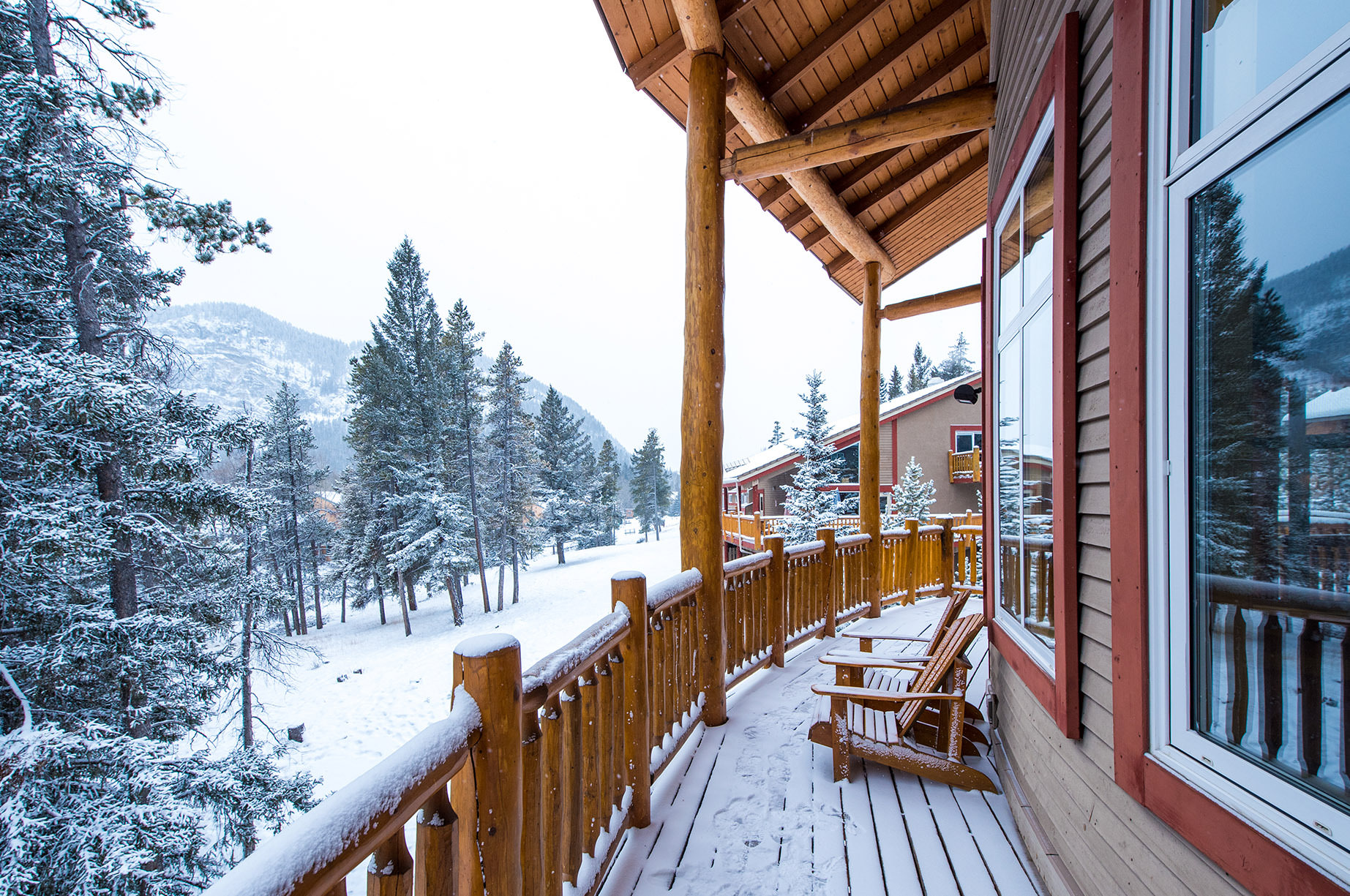 The hostel also has its own restaurant on property called Cougars Pete's. Yep, just steps from your room is a place to get delicious breakfast and dinner for only a couple of bucks.
There's also the Storm Cellar pub, where backpackers and locals come together for live music, cheap drinks and free pool nightly.
This article is part of the
Issue 1
Canada on a budget
You may also like to read