Experience Canada's top ski resort at one of the best budget options in town. This custom-built hostel was part of Whistler's Athletes' Village during the 2010 Winter Olympics. There's a licensed cafe, BBQ decks with mountain views, private rooms, four-bed dorms and fully-loaded common rooms—all just a short drive from the lifts.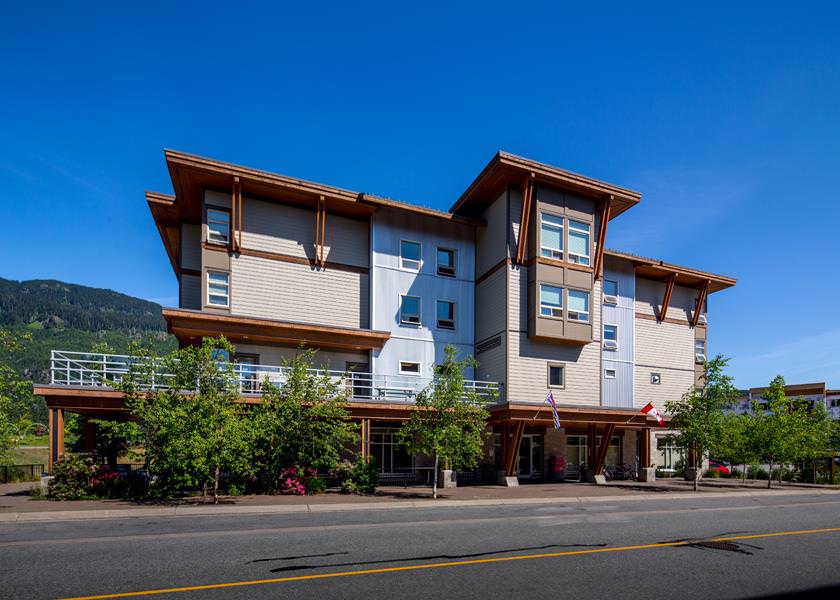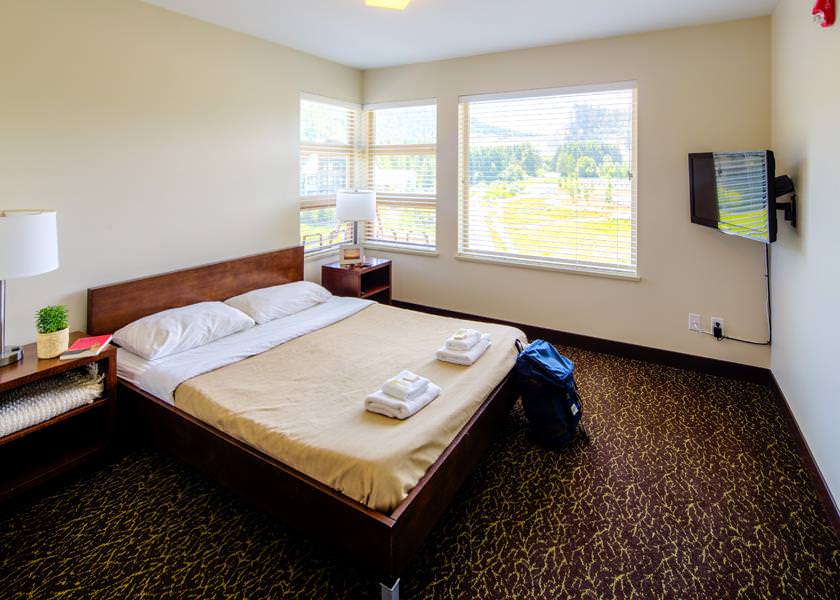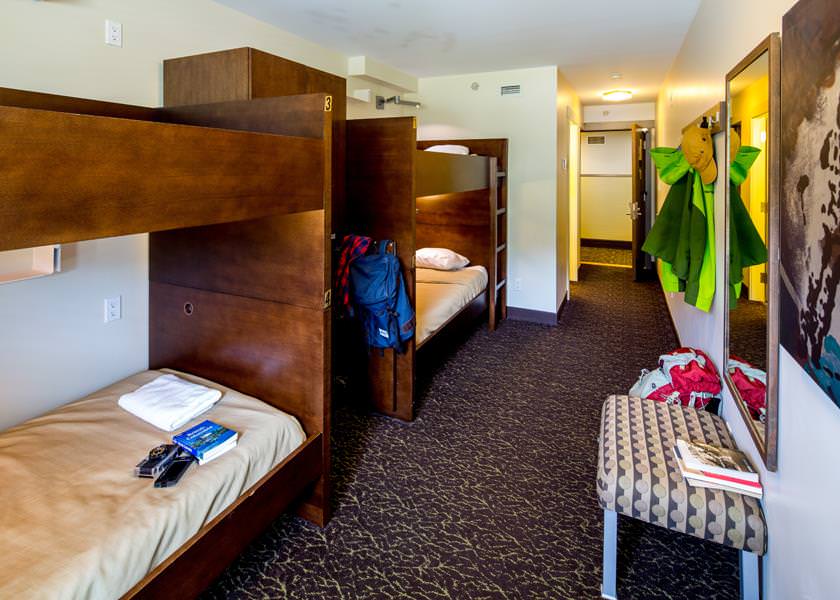 HI Whistler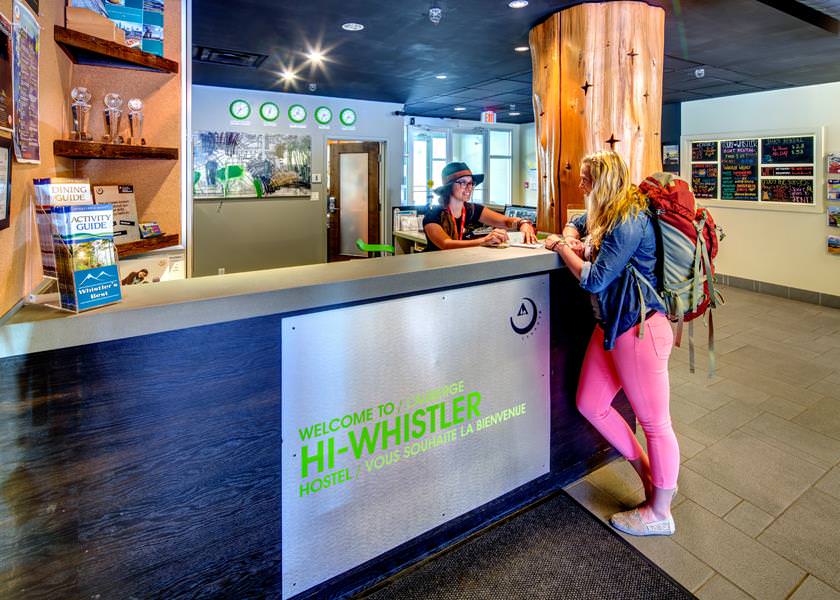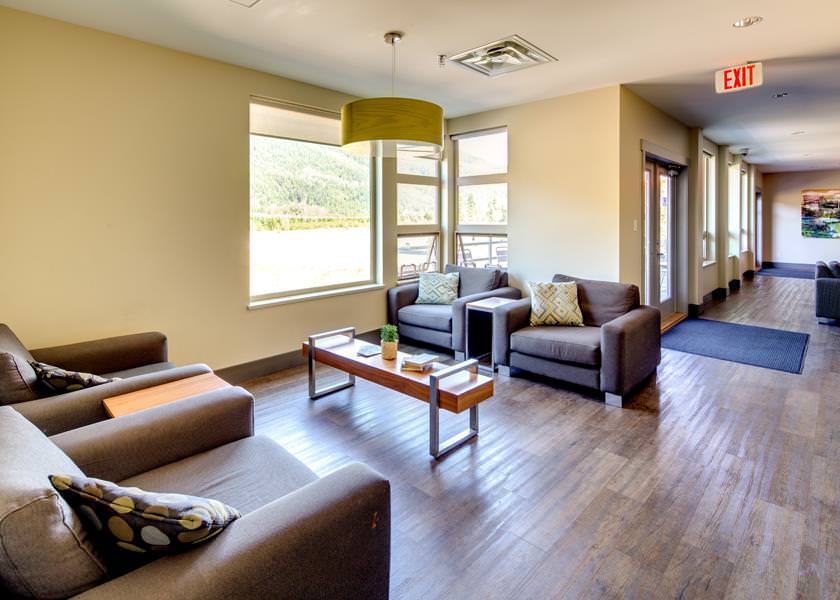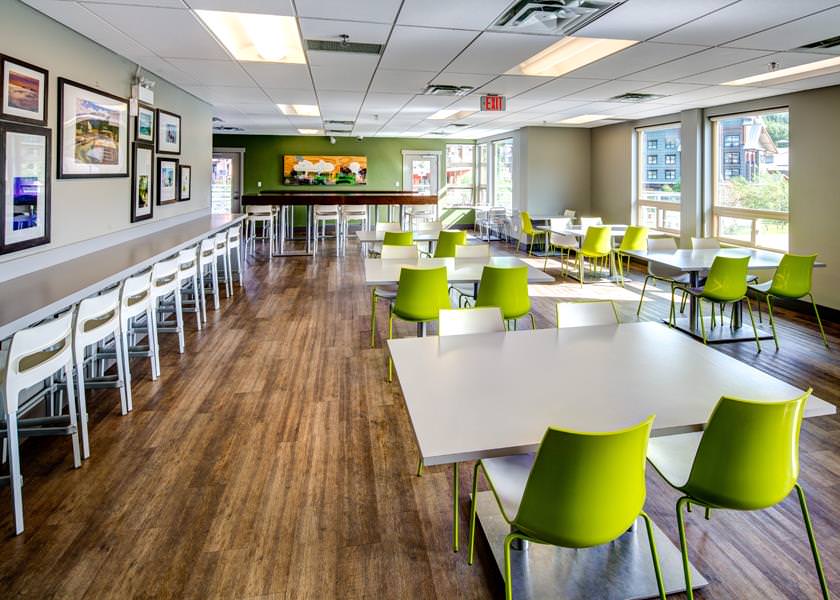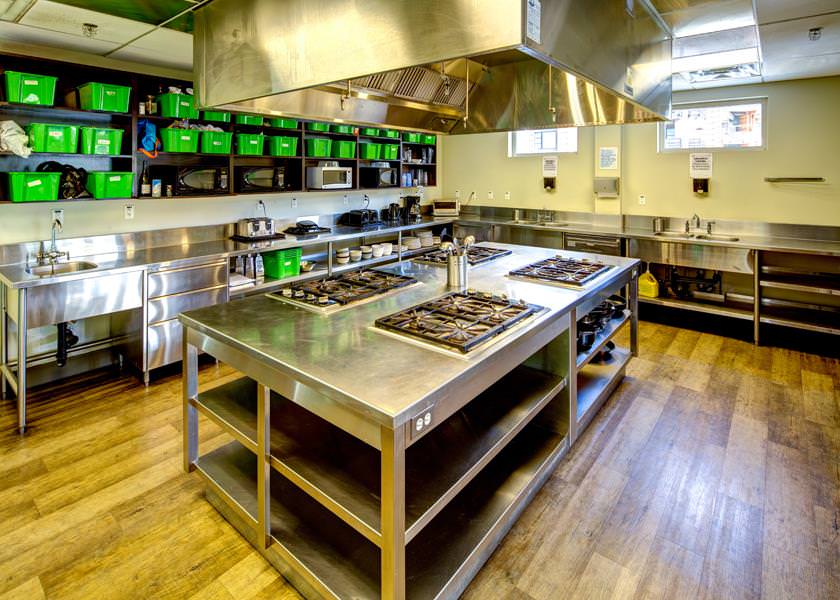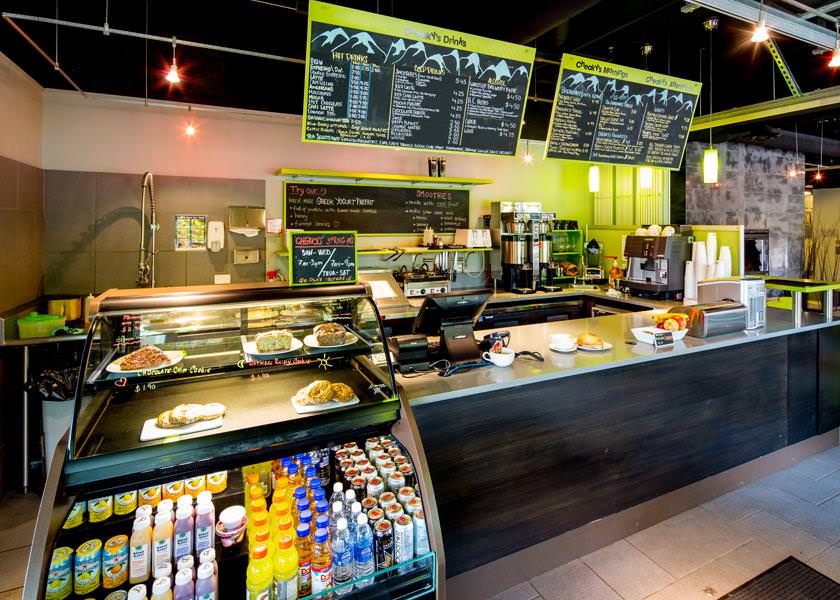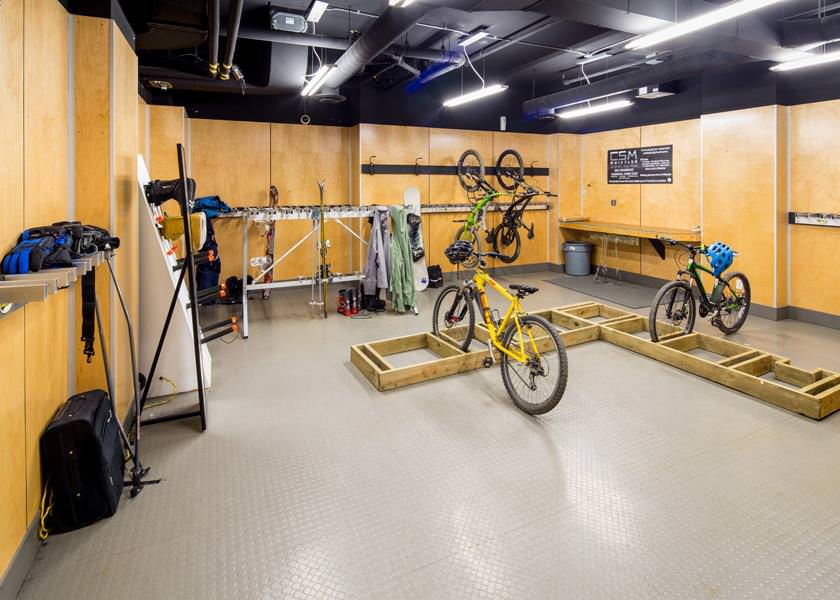 HI Whistler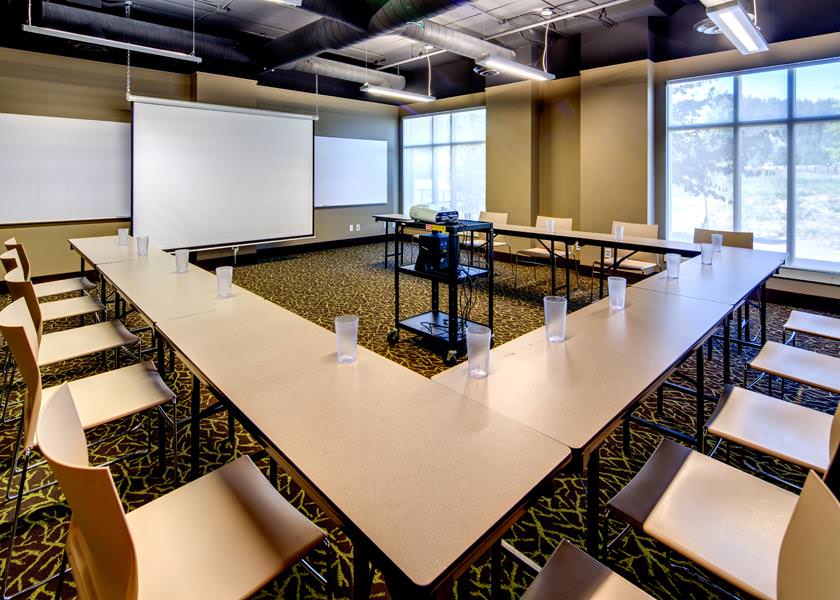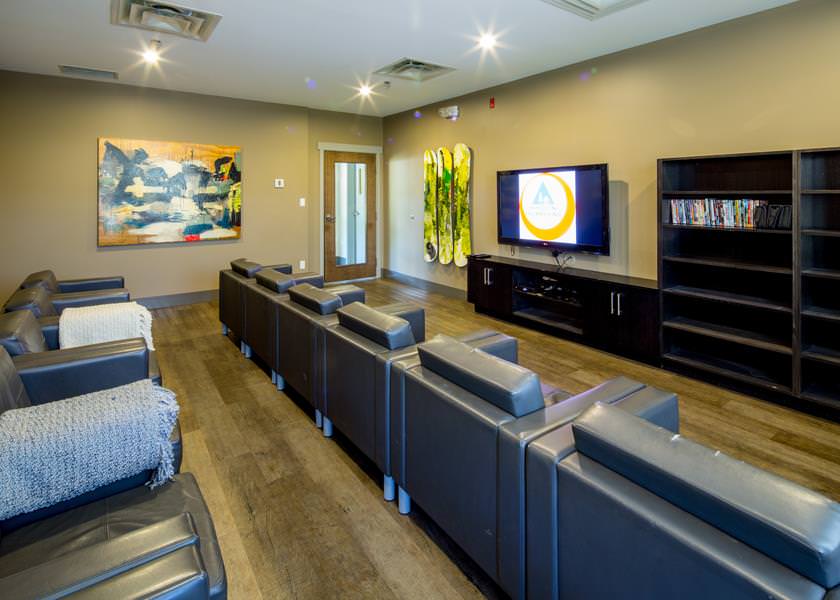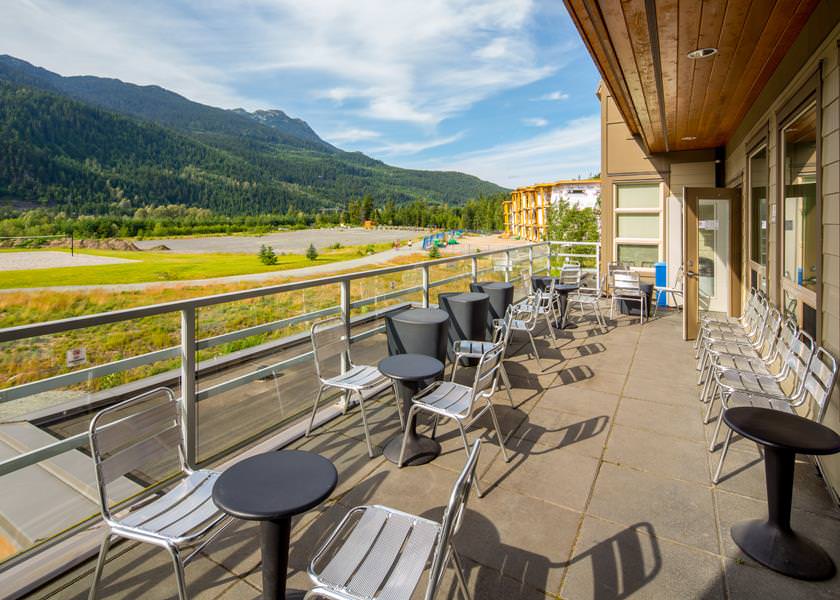 HI Whistler
Groups love HI Whistler
HI Whistler makes it easy and economical for large groups to enjoy one of the world's top outdoor destinations. Whether you're part of a ski team, school group or mountain bike crew, access all that Whistler has to offer while staying in one of the region's newest hostels. Four-bed dorms, private rooms, a large kitchen and a games room make HI Whistler a comfortable home base in the mountains.
Facilities & Amenities
Self-catering kitchen
Large dining area
Meeting rooms
TV lounge and game room
Bus parking
Daily housekeeping
Lockable storage space
24-hour access and front desk
Internet access
Outdoor patio and BBQ deck
Ski/snowboard/bike storage
Laundry ($)
Nearby Activities
Skiing, snowboarding & snow sports
Mountain biking
Ziplining, bungee jumping
Outdoor activities
Nightlife & dining
Wildlife watching
Craft breweries
Hiking trails
Swimming
Sports fields / courts
Open: Year-round
Room types: Private ensuite, four-bed dorms
Catering: Available upon request
Start planning your stay!
Frequently Asked Questions
about group stays at HI Whistler
How big are the dorm rooms?
Our shared rooms are all four-bed dorms with two sets of bunk beds. Each shared room shares a full bathroom with only one other room. Bathrooms contain a toilet and shower in separate rooms and two sinks. We also have private rooms with a queen bed and ensuite bathroom.
Are there lockers in the rooms?
There is one locker per bed in each dorm room. Dorm rooms and private rooms lock with keycard access. Shared bathrooms are not lockable from outside. We also offer secure storage for gear like skis, snowboards and bikes.
Is luggage and sports gear storage available?
We have storage space available for your luggage before check-in and after check-out. We also have indoor storage for skis, snowboards and bikes available for you to use at no charge during your stay.

What will we find in the shared kitchen?
Our shared kitchen includes four gas cooktops, microwaves, toasters, kettles, coffee makers and multiple sinks. Dry and cold food storage is available, as are cookware, dishes and cutlery. You just need to bring your groceries. Please note, we don't have freezers or ovens.
Do you have a BBQ?
We have an outdoor BBQ available for all guests to use.
Are there activities or things to do within walking distance?
There are hiking and biking trails nearby. You'll also find sports fields and facilities right behind the hostel (volleyball, tennis, basketball, soccer and a BMX track). The sports fields are owned and managed by the municipality.
Is catering available?
Yes! We can provide catering for groups through our on-site Cheaky's Café or an external partner.

Is breakfast included?
We don't serve a complimentary breakfast at HI Whistler, however catering is available for groups and we have a licensed café, Cheaky's Café, in the hostel lobby.
How big is your meeting room and what is it equipped with?
Our bright and open meeting room is on the hostel main floor and includes seating and table for up to 40 people, depending on the configuration. The room includes two whiteboards and a projector and screen.
Do you have parking facilities?
The hostel has free parking available, which can usually accommodate buses with prior notice.
Is public transit nearby?
The bus stop is a short walk from HI Whistler and offers regular service into Creekside Village and Whistler Village.
How far is the hostel from the ski lifts?
Creekside Village is less than a ten-minute drive from the hostel and Whistler Village is about a five-minute drive further.
What are your quiet hours?
We respectfully ask guests to keep the noise down between 11 pm and 7 am.
Is there 24-hour check-in and security?
Our front desk is staffed 24 hours a day. If you expect to arrive late, please let us know ahead of time.
Is a deposit required?
A twenty (20%) percent deposit is required at the time of booking. A fifty (50%) percent deposit is required if reservation involves booking at least fifty (50%) percent of the hostel or fifty (50) hostel beds.
What are your cancellation policies?
Cancellations received more than 28 days prior to your arrival date will receive a full refund. Cancellations made within 14 to 28 days before check-in forfeit the deposit. Cancellations made 14 days or less before check-in date are non-refundable.
Are there age limits for the groups that stay with you?
There are no age limits for groups that stay with us, however youth groups must be properly chaperoned.
What are the minimum and maximum group sizes?
Groups must consist of at least 10 people. Our maximum group size is 48. Larger groups may be accommodated on a case-by-case basis with the manager's approval.
Is there a discount for group bookings?
Generally groups are offered the member rate, but this may vary depending on the group size, time of year and each property.
What health and safety measures are in place at the hostel?
All HI Canada hostels comply with health measures imposed by local, provincial and federal regulations. For more information on our hostel safety measures, visit hihostels.ca/staysafe.
Can I book multiple hostels at once?
Absolutely. Fill out the form below and let us know in the comments box if you're interested in other hostels. We'll work together to come up with an itinerary.
Is there a surcharge for single occupancy?
Dorm rooms are priced by the room based on the total number of beds in the room. If you wish to leave beds empty, you still must pay the full room fee. Some hostels offer discounted private dorm rates at certain times of the year. Private rooms are priced based on double occupancy and there is no single surcharge. For more information, reach out using the form below and we'll be happy to assist.
Get information and a quote
Let us know as much as you can about your group trip and one of our groups representatives will be in touch soon to provide more information and a quote.