Live and work in Canada's #1 ski resort town!
There's a reason people from all over the world flock to Whistler to find a job and set down some roots, even just for a little bit. This world-class outdoor resort offers a ton to do, and a ton of people to meet. A job at HI Whistler comes with staff accommodation so you don't need to struggle to find housing like so many do when they arrive here. Plus, you'll get to live and work among a community of like-minded travellers and get access to outdoor gear to help you get out and see the best of this place.
Meet your managers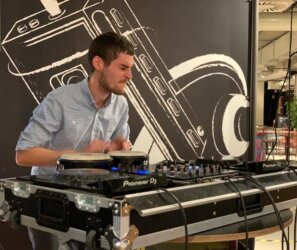 Alfie has worked in hostels since 2017 and in three different continents. He's forged a solid hostel management experience - and a vivid passion for it - while working at properties in Holland, in the Yukon, in Scotland and in Costa Rica. He started his HI career as Assistant General Manager at HI Vancouver Jericho Beach, before taking on the General Manager position at HI Whistler in 2023. If he's not hanging around the hostel, you'll probably find him jamming somewhere. Alfie spends all of his free time creating music, at musical events and building community.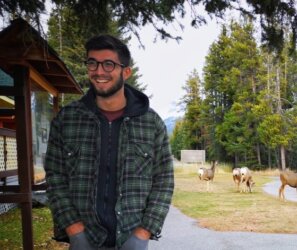 Sam began his HI journey in 2019 as a Line Cook/Bartender, later becoming the Food and Beverage Manager at the HI Banff Alpine Center where one winter ski season turned into three. After working several positions at a number of HI locations across BC and Alberta, Sam joined HI Whistler as the Assistant General Manager in March 2023. When not working, Sam enjoys getting out in nature and hiking up mountains, playing tennis, snowboarding and enjoying a flight of Whistler's finest craft beer – preferably brown and at room temperature.
Staff Accommodation
Our staff accommodation is one of the most affordable ways to live in Whistler. At no more than $10/day, you'll end up with more money thanks to these housing savings compared to other options in town. Staff get free wifi and free laundry, plus use of our spacious kitchen facilities. Staff can also take advantage of 40% off at our on-site Cheaky's Café in the lobby
Cost: $7-10/day in a shared room
Fully furnished
Free wifi
Free laundry
Free access to bikes, snowshoes, sleds, sports equipment and a pool table
40% off at Cheaky's Café
Free stays at other HI Canada hostels
Live your best life
in Whistler