Living and working in Festival City
Edmonton's really got the best of both worlds. This vibrant city will give you your culture fix, while allowing you to escape to nature whenever you'd like — in fact, Edmonton's downtown itself is basically surrounded by parkland. At HI Edmonton, we're a team of travellers that equally love to hit up a festival in the city after work and spend our weekends exploring the mountains of Jasper. If you're keen for chill workdays, you love the backpacker vibe, and you're ready to make new friends, look no further. Apply now to join our fam!
Meet your managers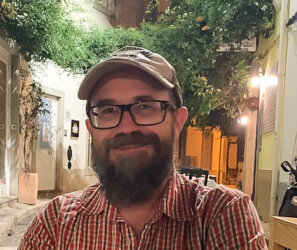 Greg is a well-seasoned traveller who started his HI career as a front desk agent and housekeeper at the HI hostel in Jasper. He eventually accepted a position as the Group Reservations coordinator for the five HI hostels in the Jasper National Park. In 2006, Greg moved to Edmonton and became the assistant manager of HI Edmonton until the spring of 2009, when he was promoted to General Manager. When he's not on duty, you'll find Greg playing guitar, reading, and going for walks in the river valley.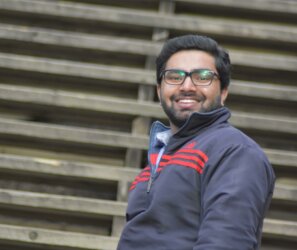 Freddy is originally from India. He moved to Toronto in 2012 and got there his post graduate diploma in Hospitality Management. He then moved to Edmonton late December in 2014 when he accepted the position of assistant manager at HI Edmonton— he has been with HI ever since. When he is off work, he enjoys going for walks in River Valley and Whyte Ave, and spending time with friends and family.
Staff Amenities
Being part of our team means meeting people from all over the world - our guests, of course - but you'll also find new friendships among our super diverse staff. You'll become a part of our family- where we're constantly supporting each other both at work and at play.
On top of all that, you'll even have the opportunity to stay at other HI hostels for free on your days off, thanks to our HI FAM trips program – hello, weekends in the Rockies!
Free coffee and tea all day
Free cereal bars and instant oatmeal if you feel a little peckish
Free meals during social events for guests
Live your best life
in Edmonton