The mountains are calling.
Banff is one of the few places throughout the world where you will experience living in a community within a national park. We're a team of avid travellers who've chosen to stop and enjoy Banff for a while, so by joining our team you'll have no shortage of great like-minded friends to live, work and explore the Rockies with. We strive for the perfect balance between chill workdays with a backpacker vibe and relaxed days off with the freedom to stay in all 13 of our national parks hostels for free, plus a mountain bike fleet and camping gear to use whenever you'd like. Not to mention, our steeply subsidized staff accommodation is one of the best housing offers in town, and you'll be able to access a ski pass through payroll deductions. Did you hear that? That's the sound of the mountains calling.
Meet your managers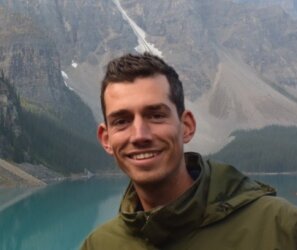 Remi started with HI in Belgium in 2018 and moved to Canada shortly after to lead the HI Banff Alpine Centre team and to oversee the wilderness hostels in Banff National Park. When not at work, Remi enjoys climbing, biking, skiing and playing baseball.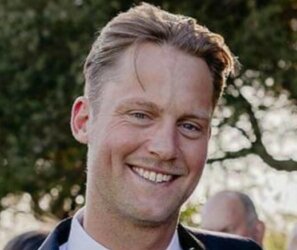 Josh grew up on Australia's East Coast and first moved to Banff and started working with HI in 2015. He intended to stay in Banff for a 3-month ski trip but fell so in love with the mountains and the hostel that he has stayed ever since. When not working, you'll likely find him out ski-touring in the winter and mountain biking in the summer.
Staff Accommodation
We offer the most affordable staff accommodation in Banff! Our staff accommodations are a shared living space, fully furnished and equipped with all the necessities you will need including free wifi. We have great views of the mountains and so many fun adventures are minutes from your doorstep, plus all kinds of communal perks like staff dinners, camping trips and more. Staff get to use our fleet of mountain bikes and camping gear, plus you'll get a free bus pass to head into town when you'd like. We bet this will be your shortest commute to a job you will ever have!
Cost: $6.50/day in a shared room
Fully furnished
The best staff accommodation in town—great quality and price!
Free laundry
Free wifi
Free bus pass
Regular fam tours
Staff mountain bikes and camping gear
Staff camping trips, excursions, wilderness trips and more
Free stays at HI Canada hostels
Live your best life
in Banff