Internships and volunteering
Looking for a way to get involved with HI's global hostel movement? This organization just wouldn't be what it is without dedicated volunteers and interns.
We're always on the lookout for volunteers to help us out at our hostels, events and regional offices. And we offer internships at hostels in Germany and Belgium that get you hands-on experience living the dream working at a hostel in Europe. Read on for more details.
Volunteers are what really
make this thing tick
HI Canada is a not-for-profit organization, so every bit of help is greatly appreciated. And we like to think you get something neat back: a great way to meet new friends and learn even more about travel. 
So what's in it for you? The best reward is that great feeling you get from helping others. You will also meet a lot of interesting people, learn some new skills and gain first-hand travel and tourism industry experience.
To apply for volunteer positions at one of our hostels, we encourage you to drop by your local hostel to learn more about the volunteer activities they have available.
1.800.663.5777

Thank you to all our volunteers.
You make a world of difference!
Apply for an internship abroad
Want to travel abroad and work in hostels? Not only is it basically a #dreamjob, it's the perfect way to get to know a new country while meeting tons of new people, learning the ins and outs of running a hostel and doing a little bit of exploring on your own. 

HI Canada has partnered with HI in Germany and Belgium to offer eligible members flexible and fun internships. You'll be able to help out with working the front desk, food services, activities programming and special projects. You can even mix it up and work at a few different hostels (pending availability).

Internships last a period of three months and while they are unpaid programs, your accommodation and food will be covered.

But first, you gotta decide where you want to go...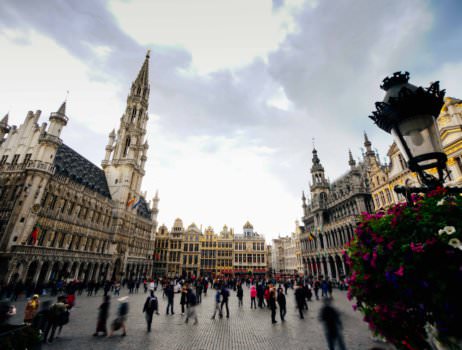 It's impossible not to fall in love with Belgium and its friendly people. Beer lovers can choose between more than 1,000 original Belgian beers, foodies can feast on frites and waffles and comic book fanatics can also quench their reading thirst (yes, yes, Tintin is from Belgium). Don't wait any longer and head to the home of the famous Jacques Brel!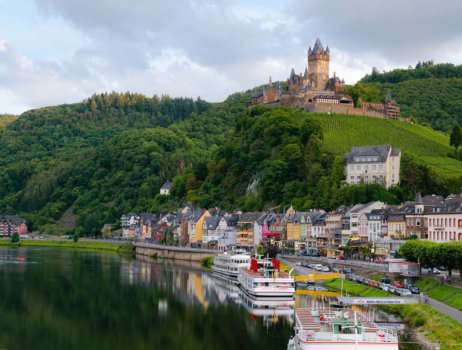 Whether you want to walk along the Berlin Wall, nibble on some bratwurst, party all night long, hike your days away or learn about some of the most important historical events of the twentieth century, Germany's got it all. Don't miss this opportunity to brush up on your German and spend a few months in a beautiful country that celebrates culture, history and nature. 
Eligibility
To be eligible for an internship, applicants must:
Be working or studying in a related field 
Have experience in the chosen internship field
Be a Canadian citizen (or permanent resident) between 18 and 35 years old
Be an HI member when applying to the program. Not a member? Click here to join the community
Be a high school graduate or equivalent
Have a good knowledge of French and English (and German if applying in Germany)
Hold a passport valid six (6) months after the desired return date and obtain a visa when necessary
Conditions
Internships last up to three months at 35 hours per week. For every applicant selected, HI Canada makes sure that you obtain the hostel's required documents for your international internship. Before your arrival, the hostel manager will provide training on all jobs that will be assigned to you. To help you better understand your new environment, you'll be asked to set up goals and objectives with your new (and temporary) manager. You'll be asked to complete a report about your experience at the end of your internship.
There is no basic remuneration for this program, but your food and accommodation will be provided by the host hostel. Hostels offering cafeteria or restaurant services will come with meals, but those providing cooking facilities only will provide you with an allowance (amount to be determined) to cover the cost of groceries. The hostel may opt to offer you a weekly or monthly allowance (amount to be determined) for expenses other than meals. It should be noted that this is not a salary and that it is not considered employment income.
Before filling out your application form, please ensure you have all the corresponding documents in hand:
Resume  
Two letters of references from employers
A copy of your last obtained diploma
A valid passport (valid for at least 6 months after your desired return date) 
A picture of you 
A valid HI membership card
Registration
A registration fee of $150 (+ gsp) payable to HI Canada, is required to confirm your registration in the internship program. If you ever decide to resign from the program, the registration fee will not be refunded. It can only be refunded in these following cases: 
Refusal of application by HI Canada
Unavailable position
Serious illness of death in the family (these two cases require written proof)
Confirmation
HI Canada will ensure that each application is matched with the best internship opportunity. After being selected, you will receive a written confirmation of enrolment to the internship as well as an agreement and conditions form specifying the name of the host hostel. To ensure you're not missing any required documents for your internship, we recommend you contact the general consulate of your new host country. 
Then you're ready to: 
Purchase your airline ticket
Secure medical insurance coverage for your trip
Get ready for the trip of a lifetime
Questions or comments? Get in touch!
sylvianne.lallier@hihostels.ca
613.237.7884