Responsable de la restauration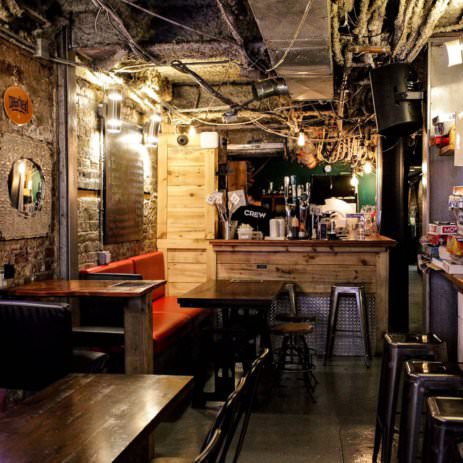 HI Toronto
Toronto, Ontario
We are looking for a team leader to overview our food services and hostel bar. As the Food and Beverage Manager, you will oversee all operations in regards to Breakfast/Lunch/Dinner and BBQ's. In collaboration with the General Manager and the F&B Supervisor, you will oversee the bar and bistro also known as The Cavern Bar. With a positive and energetic attitude, you will be responsible for the evolution of the team. Be part of a great team in a dynamic and flexible environment!
Embrace new challenges:
Recruit, train and schedule staff;
Manage and collaborate with the F&B Supervisor
Order supplies and keep inventory;
Maintain and supervise health and safety standards;
Take and serve orders to customers;
Ensure a quality menu;
Control labor and food costs;
Handle cash and other payments;
Follow up on sales results;
Set up and meet monthly budgets, make adjustments when necessary;
Ensure a good working relationship between other departments.
We want YOU if you have:
Excellent customer service skills;
Good communication skills in English, both written and oral;
Excellent organizational and problem solving skills;
The ability to manage time, prioritize, and multi-task;
The ability to maintain composure in stressful situations;
The ability to make quick, appropriate decisions, including conflict resolution;
The ability to identify problems and offer thoughtful solutions;
The ability to understand the needs of guests and staff;
Knowledge of health and safety regulations;
First aid certification (an asset);
Smart Serve and Food Handler certifications;
Positive attitude and friendly nature.
Critical success factor:
Flexible and adaptable;
Punctual and reliable;
Alert mind with attention to detail;
Second language an asset;
Take initiative and provides solutions for improvement;
Physically able to perform job without injury;
Customer service experience;
Managerial experience.
Working with us will include:
Group benefits and retirement savings plan;
A great team in a flexible environment;
Full time hours, 19 - 20$ per hour depending on experience;
Continued education*;
Shifts including evenings, overnights, weekends and holidays;
The organization of work may vary according to the tourist season.
Intéressé(e)?
C'est le poste pour toi? Fais nous parvenir ton CV et ta lettre de présentation aujourd'hui!
(Ce site utilise une fenêtre pop-up)