Agent(e) à la réception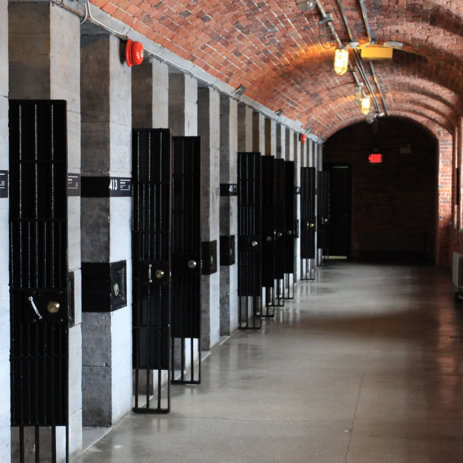 HI Ottawa Jail
Ottawa, Ontario
L'anglais est requis pour le poste affiché
We are looking for a passionate Front Desk Agent to join our community. Offer our guest your expert advice and, like any good host, make sure their stay is an enjoyable one! You must be professional, friendly, helpful and able to solve problems as they arise in accordance with our procedures and mission statement. Be part of a great team in a dynamic and flexible environment!
Embrace new challenges
Create a positive relationship with guests, make them feel comfortable from their arrival to thier departure moment;
Process guest check-ins, check-outs, and take reservations in an accurate, timely and courteous manner;
Provide accurate information on surrounding area including attractions, special events and directions;
Perform transactions accurately and efficiently;
Handle cash and other payments, reconcile daily cash reports;
Keep the front desk and lobby clean and organized at all times;
Assist the housekeeping team maintaining the overall cleanliness of the hostel;
Follow policies and procedures when incidents occur and report to your supervisor.
We want YOU if you have
Excellent customer service skills;
Good communication skills in English, both written and oral;
Team oriented initiatives;
Excellent organizational and problem solving skills;
The ability to manage time, prioritize, and multi-task;
The ability to maintain composure in stressful situations;
The ability to understand the needs of guests and staff.
Critical success factor
Positive attitude and friendly nature;
Flexible and adaptable;
Punctual and reliable;
French bilingual an asset;
Takes initiative and provides solutions for improvement.
Working with us will include
A passionate team and a great community;
Full time or part time position (depending on your availabilities);
Starting wage is 14$/hour + commission;
Commissions on membership sales;
Shifts include evenings, overnights, weekends and holidays;
The organization of work may vary according to the tourist season.
Intéressé(e)?
C'est le poste pour toi? Fais nous parvenir ton CV et ta lettre de présentation aujourd'hui!
(Ce site utilise une fenêtre pop-up)