Maintenance Staff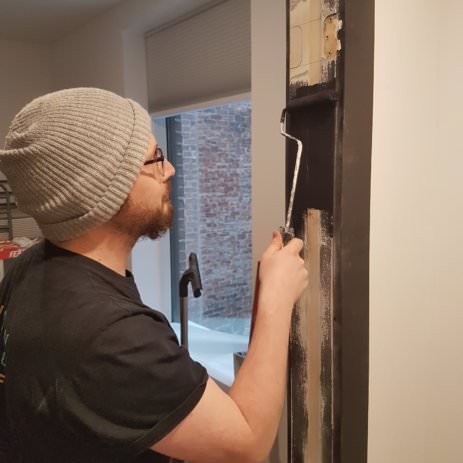 HI Ottawa Jail
Ottawa, Ontario
La description ci-dessous est en anglais afin de refléter l'environnement de travail*

The Maintenance Worker is responsible for ensuring that all our building infrastructure systems are maintained and are operating in as efficiently and effectively as possible. They must be professional, friendly, helpful and able to solve problems as they arise in accordance with HI Canada - Quebec and Ontario Region, policies and procedures.  
Embrace new challenges
Maintain and when necessary repair all of the infrastructure systems (heating, plumbing, air circulation, electrical and pest control) of the building as required;
Maintain and repair when necessary the building doors, walls, locks and windows including basic repair, painting and occasionally carpentry;
When not possible, work with the appropriate contractor to ensure the system is repaired in a timely manner;
Implement the regularly scheduled maintenance plan in a timely manne;
Ensure ongoing communication with Hostel Manager via use of reports, email, and staff meetings;
Proactively manage, evaluate and ensure building maintenance is running smoothly through use of the maintenance log and/or communication with all departments;
Provide feedback regarding customer complaints, suggestions, staff concerns, safety issues etc. to the Manager verbally, by voicemail, or email in an immediate fashion;
Other duties as they arise.
We want you if you have
A positive attitude and friendly, self-confident nature
Patience to deal calmly with continual demands of management
The ability to make quick, appropriate decisions
The ability to cope with stress and attention to detail
General understanding of building maintenance
Previous experience in hostels or experience in the tourism, service or hospitality
Work conditions
Part-time position starting at 16.00$/hour
A variety of shifts including weekends, evenings and holidays
Schedule of work can vary according to the season
Able to lift and move heavy objects from time to time without injury
Standing and moving for long periods of time
An annual 4% vacation entitlement
Eligibility to enroll in our Group Retirement Savings Plan*  
 
Intéressé(e)?
C'est le poste pour toi? Fais nous parvenir ton CV et ta lettre de présentation aujourd'hui!
(Ce site utilise une fenêtre pop-up)