Ice Cream Shop Manager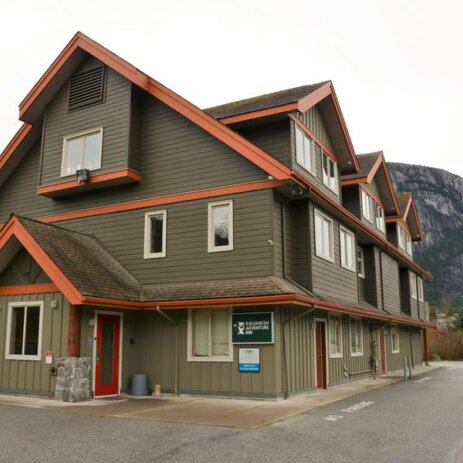 HI Squamish, Adventure Inn
Squamish, Colombie-Britannique
Narwhals Ice Cream is a brand new ice cream shop in Squamish serving delicious handmade ice cream produced in small batches in the Sea to Sky corridor.  We are located next to a river with spectacular views of the Chief.  We make exceptional ice cream, mixing in less air than virtually any other ice cream on the planet, creating a unique taste and texture you won't forget.  
We are looking for two Ice Cream Store Managers with the following qualities.
The managers are responsible for leading our team in delivering an exceptional experience for our customers, a good flow, and great vibes during every shift. The manager is responsible for all business execution during shifts including cash handling, cleanliness, keeping team morale high, and delighting our customers. Our management team is small, which means we work closely together and form a respectful fun environment to work in.
PASSION FOR LEADERSHIP 
You care about setting the very best example and doing the right thing. You are confident in providing direction and guidance to others and take pride in being a key support person.
WE MAKE EXCEPTIONAL ICE CREAM 
You take care and consideration when running the ice cream store, and strive to maintain a clean and orderly work environment.You are highly knowledgeable about our ice cream and you conduct yourself in a caring, thoughtful way. You are proud of your work and take accountability for your results. You are trustworthy, reliable and responsible.
Key responsibilities:
Opening and closing the ice cream store, scooping ice cream and engaging customers, operating the POS, ensuring staffing is covered for shifts and ensuring day-to-day operations are met, and the store is running efficiently and playing fun music
Conducting quality control of all products and ensuring food safety standards are upheld.
Ordering and maintaining inventory and FIFO.
Overseeing deliveries, meeting drivers, checking quality and quantity, putting away.
Maintaining a social media presence
Training new scoopers and ensuring everyone has the appropriate training and certification before working (FoodSafe)
Job requirements:
Friendly, eager, a team player and a leader, pays attention to detail, organized, professional and passionate
Food Safe certified
Comfortable with repetitive movements, scooping ice cream
Willingness to do 'any' task with a positive attitude. For example, taking out the garbage, washing tubs, moving ice cream.
This position is in partnership with the Canada Summer Job Grant. Applicants must meet the below requirements to be considered for the role:
be between 15 and 30 years of age at the start of the employment
be a Canadian citizen, permanent resident, or person to whom refugee protection has been conferred under the Immigration and Refugee Protection Act for the duration of the employment; and,
have a valid Social Insurance Number at the start of employment and be legally entitled to work in Canada in accordance with relevant provincial or territorial legislation and regulations
Compensation and Work Schedule
Starting salary is $17/hour. 
Accommodation negotiable. 
30+ hours a week.
We believe in having time off to enjoy the beautiful surroundings! We also try to keep a consistent work schedule but at times the realities of running an Ice Cream Shop may require additional hours or days with short notice.
If this position sounds like a good fit, or you have any questions, please send your resume, phone number and the best time to contact you to info@squamishhostel.com
No walk-ins or phone calls please. Only those selected for an interview will be contacted
Intéressé(e)?
C'est le poste pour toi? Fais nous parvenir ton CV et ta lettre de présentation aujourd'hui!
(Ce site utilise une fenêtre pop-up)