Housekeeper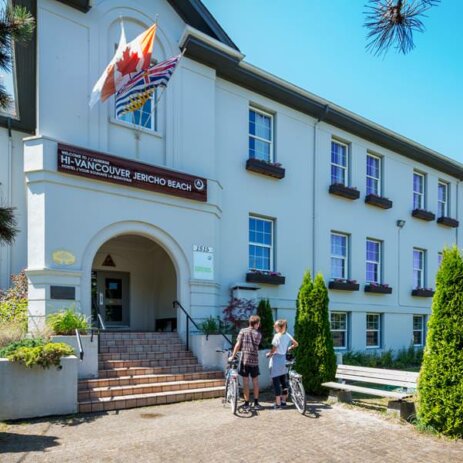 HI Vancouver Jericho Beach
Vancouver, Colombie-Britannique
Looking for an awesome summer job?  How about a place to live?  
This is a temporary full-time OR part-time position, with a variety of shifts. Flexible schedule, so ideal for students with different class schedules or those taking time off this summer! We are scheduled to re-open in May, so are looking for staff May/June - September. Dates are flexible.  On-site subsidized staff accommodation is available, and included in that is free bike rentals and use of sports equipment.  You'll also get a FREE HI Membership.
As a Housekeeper, you'll be responsible for performing regular cleaning and laundry duties.  
Embrace new challenges:
Ensuring that the overall cleanliness of the Hostel is kept up to standards
Deep clean and prep for seasonal closure of the hostel
We want YOU if you have:
A positive personality
Prior housekeeping or customer service skills
Proficient multi-tasking abilities
The ability to work well independently and as a team member
Working with US will include:
Flexible schedules available! 
On-site subsidized staff accommodation!
Starting wage is $15.20/hour
4% vacation entitlement
HI Membership
Free stays at other HI hostels in our region
Please include your availability and shift preference in your application/cover letter.  We look forward to hearing from you!
Intéressé(e)?
C'est le poste pour toi? Fais nous parvenir ton CV et ta lettre de présentation aujourd'hui!
(Ce site utilise une fenêtre pop-up)