Front Desk Agent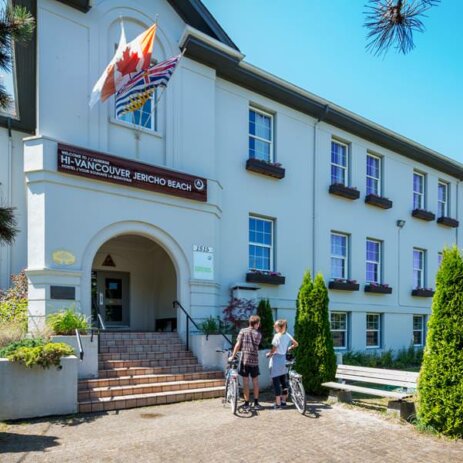 HI Vancouver Jericho Beach
Vancouver, Colombie-Britannique
Come spend your summer at the beach!  HI Vancouver Jericho Beach is gearing up for the summer season and we're putting together a fabulous staff team.  On-site subsidized staff accommodation is available, should you also want to live at the beach this summer!
Overview
Reporting to the Assistant Manager, the Front Desk Agent is the face of HI for the thousands of travelers that pass through our hostels as they explore Western Canada.
Embrace new challenges:
You check them in and out, offer them your expert advice and, like any good host, make sure their stay is an enjoyable one
We want YOU if you have:
Prior customer service experience, preferably in the tourism industry
Excellent communication skills
A team player, friendly, and personable attitude
Working with US will include:
Summer Position:  available May  - September, dates flexible.
A variety of shifts available - part-time and full-time
The starting wage is $15.20/hour 
An annual 4% vacation entitlement
Commissions on membership sales
Annual HI Membership
Free overnight stays at HI hostels in our region, subject to availability 
On site, subsidized Staff Accommodation available 
Spend your summer at the beach!
Please include your availability and shift preference in your application.    We look forward to hearing from you!
Intéressé(e)?
C'est le poste pour toi? Fais nous parvenir ton CV et ta lettre de présentation aujourd'hui!
(Ce site utilise une fenêtre pop-up)