Coordonnateur(trice) d'événements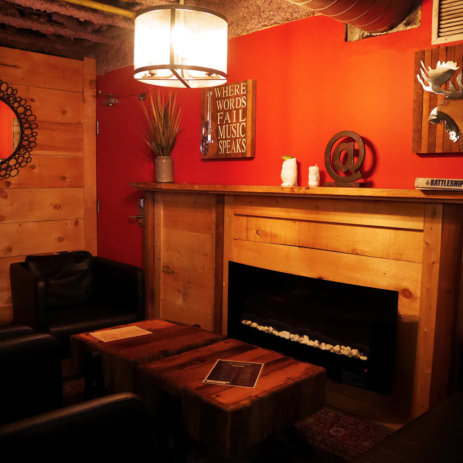 HI Toronto
Toronto, Ontario
The Event Booker is responsible for overseeing all event operations of "The Cavern". With a positive and energetic attitude. Communicating with musicians and updating all social media platforms regarding to the Cavern Bar. Internal promotions of events with posters and information boards. Monthly reporting to the Hostel team at meetings. Ensuring all musical and sound equipment is working order and deficiencies are reported and repaired/replaced in a timely manner.
The Cavern Bar seeks musical acts that can be appreciated by a multinational multicultural audience. Indie, folk, blues, Jazz and acoustic are ideal for Monday, Wednesday and Thursday Evenings. With the same plus college rock/pop and cover bands for Friday and Saturday. Set up of Open Mic on Sunday's and Tuesdays.
Embrace new challenges:

Check requests of musical acts, ensure a good fit, within 48 hours;
Update website with confirmed bookings with photo's blurb and relevant links;
Maintain all equipment/areas lighting/sound/musical instruments;
Communicate with F&B Manager with information in staffing requirements;
Set up compensation terms with musicians (Drink, meal tickets);
Ensure Front Desk Supervisor/Manager is aware of bracelet requirements for guests;
Maintain relationships with local suppliers.
We want YOU if you have:
Excellent customer service skills;
Good communication skills in English, both written and oral (French an asset);
Excellent organizational and problem solving skills;
Ability to manage time, prioritize, and multi-task;
Ability to maintain composure in stressful situations;
Ability to be a team player;
Ability to make quick, appropriate decisions, including conflict resolution;
Ability to identify problems and offer thoughtful solutions;
Ability to understand the needs of guests and staff;
Ability to assess situations and determine what tasks need to be completed;
Knowledge of health and safety regulations.
Critical success factor:
Positive attitude and friendly, self-confident nature;
Ability to make quick, appropriate decisions;
Alert mind with an attention to detail;
Flexible and adaptable
Punctual and reliable
Willingness to learn
Ability to work a flexible schedule that sometimes requires long hours, evening, weekends, and public holidays. 
Working with us will include:
Group benefits and retirement savings plan;
A great team in a flexible environment;
Hourly wage: 17$
The organization of work may vary according to the tourist season.
Intéressé(e)?
C'est le poste pour toi? Fais nous parvenir ton CV et ta lettre de présentation aujourd'hui!
(Ce site utilise une fenêtre pop-up)