Maintenance Clerk - Junior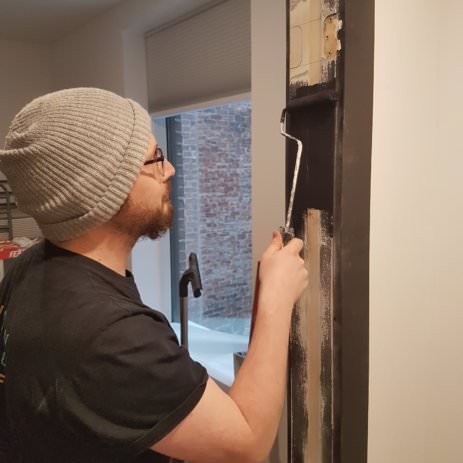 HI Toronto
Toronto, Ontario
La description ci-dessous est en anglais afin de refléter le contexte du poste.

The Maintenance Junior of the Toronto hostel is responsible for all aspects of hostel basic maintenance, and communicates on an ongoing basis with the Maintenance Supervisor. The Maintenance Junior assists the Maintenance Supervisor and management team in ensuring a superior product that will meet the needs of both the customer and HI Toronto standards.  He/she is responsible for knowing, understanding, and communicating the company's policies and procedures. Be part of a great team in a dynamic and flexible environment!
Embrace new challenges:
Maintain and when necessary repair all of the infrastructure systems (heating, plumbing, air circulation, electrical, basic carpentry and painting) of the building as required
Ensure a functional facility at all times in areas of Building Maintenance; Health & Safety; Emergency Procedures; Emergency Lights and Building Access
Be an active member and leader of the hostels Joint Health and Safety Committee
Implementation and follow-up of regular inspections involving all maintenance and cleaning of the facility
Ensure ongoing communication with Maintenance Supervisor via use of reports, email, and staff meetings
Proactively evaluate and ensure building maintenance is running smoothly through use of the maintenance log and communication with the Managers and the Front Desk Associates
Complete all preventative maintenance tasks on time and document
Provide feedback regarding customer complaints, suggestions, staff concerns, safety issues etc. to the manager in an immediate fashion
Participate in long-term strategic planning and assisting the Maintenance Supervisor with capital project planning, implementation and weekly supervisory meetings.
We want YOU if you have:

Basic plumbing, carpentry, painting, drywall and electrical experience
The ability to communicate effectively (oral and written)
The ability to understand and implement building maintenance
The ability to remain composed during high-pressure situations
Skills in time management and organization techniques
The ability to develop and maintain an effective filing system
Excellent organizational and problem solving skills
The ability to manage time, prioritize, and multi-task
The ability to maintain composure in stressful situations
Knowledge of health and safety regulations.
Critical success factor:
Positive attitude and friendly, self-confident nature
Patience to deal calmly with continual demands of management
Ability to make quick, appropriate decisions
Alert mind with an attention to detail
Physically fit to perform job without injury
Ability to work a flexible schedule that sometimes requires long hours, evening, weekends, and public holidays. 
Working with us will include:
Starting at 17$ depending on experience
Retirement savings plan
A great team in a flexible environment
Paid continuing education*
The organization of work may vary according to the tourist season.
Experience
Previous maintenance experience in a commercial facility
Any experience in a professional field is an asset
Any experience in the hospitality field is an asset
Any experience in basic plumbing, carpentry, painting, drywall and electrical is an asset.
Intéressé(e)?
C'est le poste pour toi? Fais nous parvenir ton CV et ta lettre de présentation aujourd'hui!
(Ce site utilise une fenêtre pop-up)