Winter Weekend at Trois-Rivières
Gone are the days when Trois-Rivières was just a pit-stop between Quebec and Montreal. Trois-Rivières, underestimated for too long, has now grown into a road-trip destination of its own. It offers exciting winter activities for all levels of winter lovin', hip microbreweries and stylish independent stores. Why not hit the road for Trois-Rivières this winter?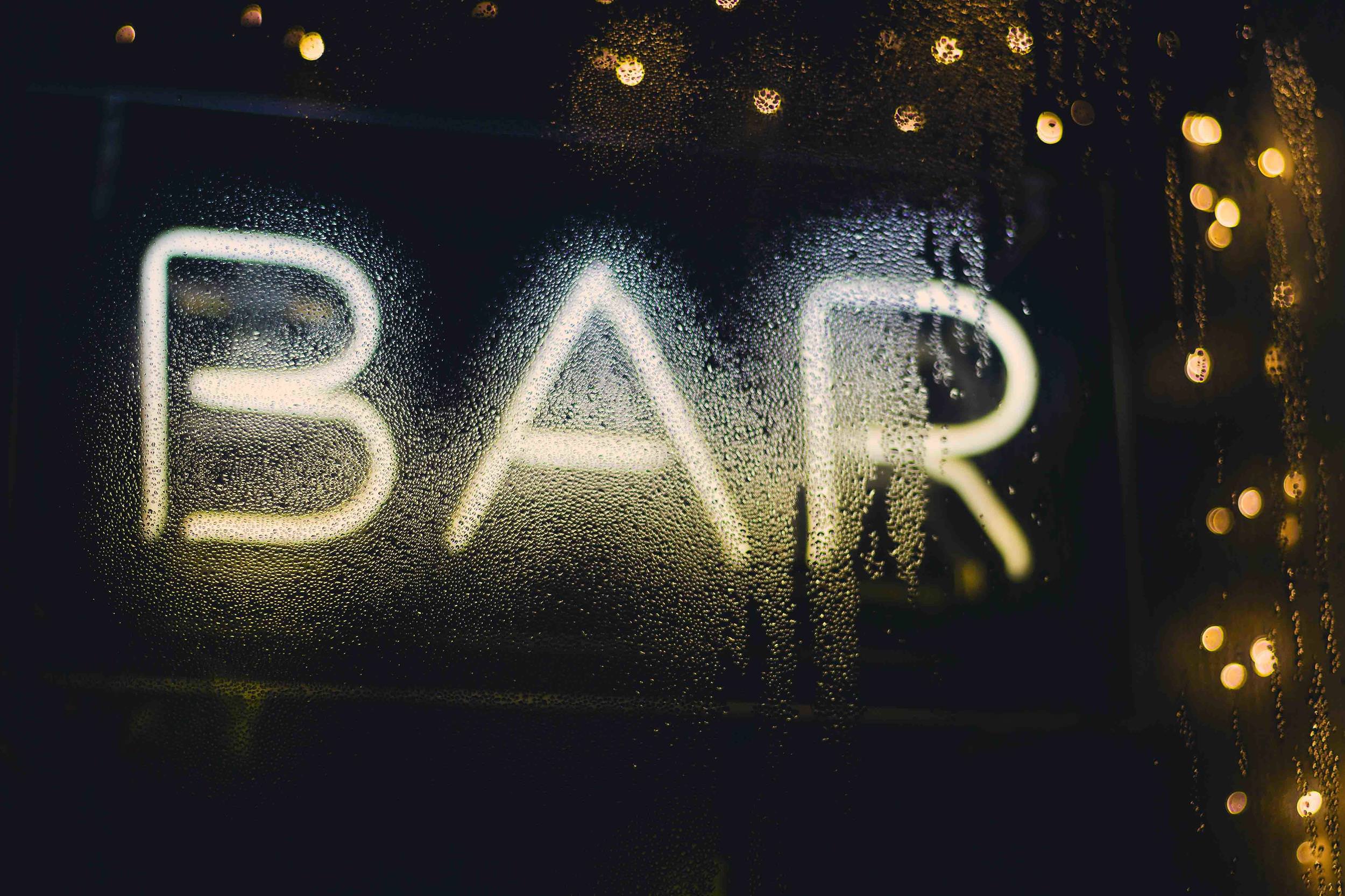 Fri-yay!
Rendez-vous at HI Trois-Rivières, where the weekend fun kicks off. If you're in town and it's Friday night, then head straight to Le temps d'une pinte, a brewery that's only a couple steps away and offers 15% off all beers for HI members. You don't need to reserve, but it's a pretty popular place, so it wouldn't hurt to call ahead. In fact, it's worth it, just to make sure you get a chance to savour their awesome food and beer (brewed on the spot, by the way). If you can't decide on what beer to drink, it's alright! You're not the first to face such a conundrum—Le temps d'une pinte offers a tasting board.
Ready to party late into the evening? Head to the Boulevard des Forges, where you'll find ample bars and clubs.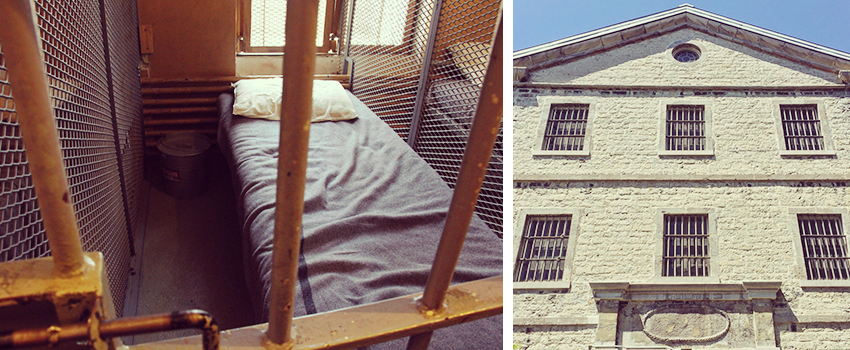 Saturday
If you want to have breakfast at a restaurant, head to Panetier, where you'll find a great selection of breads and pastries. It's only a short walk from the hostel—not much energy will be required prior to your caffeine kick.
Once you've regained decision-making capabilities, choose between these two options: roaming through the city or discovering nature at La Mauricie National Park. Keep in mind that a lot of things are closed on Sundays in Trois-Rivières, so if you were aching to see a particular store, today's the day.
Winter-weekend-wonderlands!
My local boutiques recommendations include La Meraki, A.T.D. Boutique Atelier, EMA Expérience métiers d'arts and le Brun en ville. If you need to satisfy a sugar craving midday, go to Petit B.
While in the city, you must also visit the old prison downtown. It's crazy to think that this place was still operational in 1986! The prison tour will literally give you goosebumps and HI members get $1 off at the door. Booking a guided visit in advance is a good idea. If you're "lucky," your guide will actually be a former convict.
In Trois-Rivières you can buy a museum card that costs $30 and includes access to over 12 establishments (worth over $75), so if you're thinking about visiting more than one attraction, you may want to consider it. It's valid for life or until you've used up all the coupons.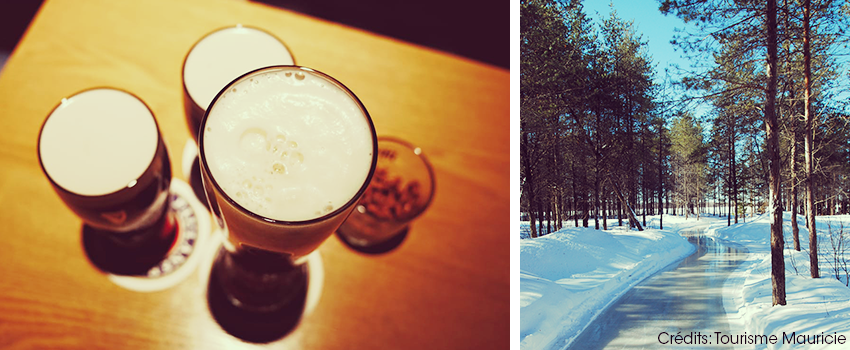 If your heart is set on nature for the day, Mauricie Park is about a 45-minute drive from the hostel. 
Honey, what's for dinner?
When dinner time rolls around, there are several options on Forges Street. Bureau de Poste is always a good one: who can say no to a full meal for only $5? If you want more of a quick bite, there are excellent sandwiches at Marché Notre-Dame and once again, HI Members get a discount. If you're feeling more like a sophisticated gastronomical experience, you must dine at Le Buck, a local bistro in partnership with the brewery Trou du diable (more on this later). Absolutely everything on the menu is excellent!
For those on a budget, there's a fully equipped kitchen at the hostel!
Want to party somewhere unique? Then head to Coconut Bar, an authentic tiki bar, only a few minutes from downtown by car. I bet you didn't expect to find such a place in Trois-Rivières!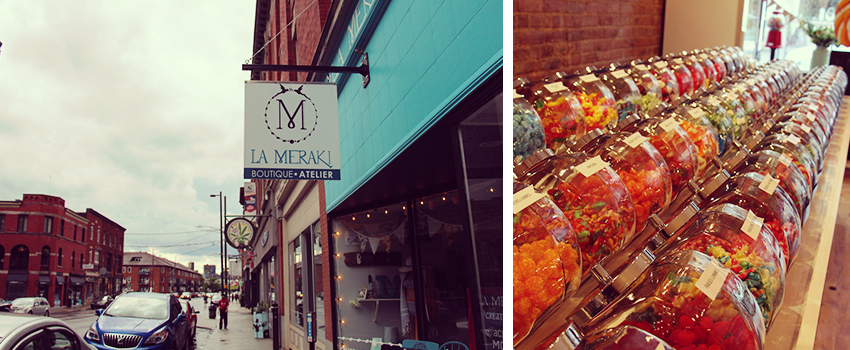 Sunday
Start the day at café Frida. Its reputation now exceeds town limits (to at least Montreal and Quebec!). Brunch is served until 3 p.m., so you can take your time, enjoy a good coffee as well as one of their delicious vegetarian plates.
A full belly and a Sunday afternoon are a perfect combination for a stroll through the Old Town, which is simply magnificent. You might even have a bit of picturesque snow while you admire the ancient homes and add it to your Instagram feed.
Sunday fun day!
Next, take your car, sharpen your skates, and head towards the domaine de la forêt perdue. If you don't have skates, don't worry, you can rent some there. But do worry about going, because there are about 15 kilometres of ice trails among the frozen trees. It's unique and guarantees a good few hours of entertainment!
Finally, wrap up the day with a pint at the Trou du diable, the famous brewery in Shawinigan, before hitting the road home… or to your next destination!
Ps DON'T drink and drive, oh course. 
Photo Credits: Béatrice Bernard-Poulin from Eille, La Cheap
You may also like to read