What's up at HI Canada this winter?
Well, things have been weird this year, to say the least. But despite the major upheaval in March that closed all of our hostels, we were able to safely reopen many of them and had a successful and safe summer. We are so happy to have been able to give travellers in Canada the opportunity to get away for a bit and explore, and are proud to have done so safely all summer long. But with the leaves and snow falling, we've made a few changes to our operations to ensure HI Canada hostels can continue to weather these different, difficult times. Here's what you can expect from us this fall and winter.
Hostel hibernations
Some of our hostels have hunkered down into a temporary hibernation for the fall and, in some cases, through winter. Normally, these seasons can be a little bit slower in some destinations, and this year we're anticipating travel will be a lot slower than usual, so we've made the tough decision to temporarily close certain hostels in order to conserve our resources for busier travel seasons.
You can see our complete list of closed and open hostels at hihostels.ca/staysafe, as well as information about reopening plans. Many hostels are still open! So if you're looking for a shoulder season getaway, check out our list and see what's waiting for you.
Some of our hostels normally shut down over the winter months and we expect those to open as regularly scheduled in the spring. Others on temporary hiatus will open in December for ski season, while some will take a longer break or play it by ear. Subscribe to our newsletter or follow us on Facebook or Instagram if you haven't already to get the latest details. 
Winter is still a go
Hostels in key ski destinations like Whistler, Banff, Lake Louise, Jasper, Fernie and RED Mountain will be ready to host you for your ski trips this winter, and ski resorts in the region are gearing up for safe and fun days on the slope. HI Fernie and HI RED Mountain are currently open and will remain so through the season. 
HI Whistler, HI Banff Alpine Centre, HI Lake Louise Alpine Centre and HI Jasper are currently closed and will reopen on December 18th, however you can pre-book your accommodation and take advantage of special deals on 3-, 4- and 7-day stays by visiting those hostel pages. It's important to note that these four hostels will be switching to a reduced schedule as of January 3rd. While 7-day stays will still be possible at HI Whistler, HI Banff Alpine Centre and HI Jasper, due to reduced staffing you'll only be able to check in between Thursday and Sunday and check-out between Friday and Monday. Read more about that here.
Skiing isn't your thing? HI Niagara Falls remains open (and so do the falls) for a different kind of winter escape.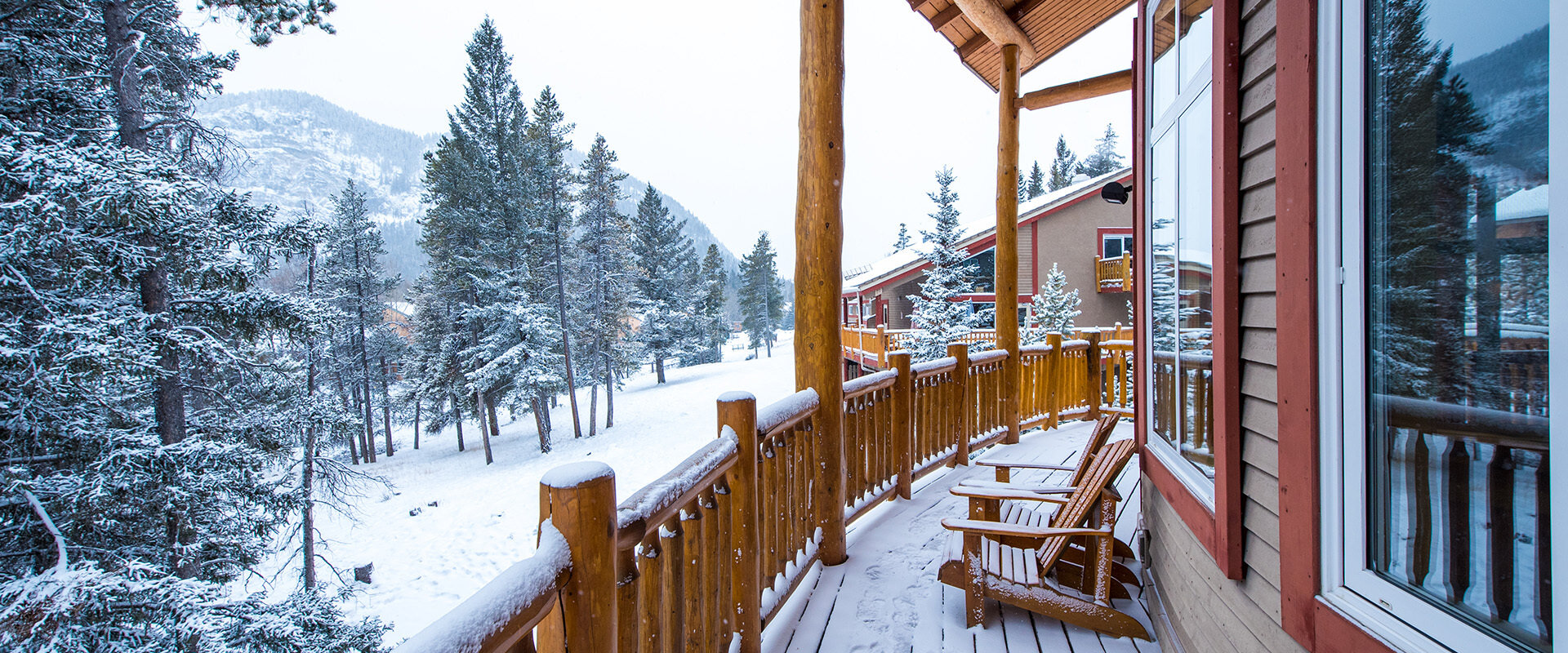 Bring your bubble to the wilderness
In the meantime, and throughout winter, you can book out an entire wilderness hostel along the Icefields Parkway this fall and winter. Choose from a variety of rustic, cozy spots for a safe getaway in the Rockies. This fall, you can save 25% on your second and subsequent night at most participating wilderness hostels. Read more about it and send us a booking inquiry at hihostels.ca/rentahostel.
All the best to you and yours, and we hope to see you soon!
You may also like to read