What's ski season going
to be like this year?
Like everything else in 2020, ski season is going to look a bit weird this year. But the good news is, there will be a ski season! Last season was cut short rather abruptly, but in the meantime ski resorts across Canada have been busy getting ready to reopen for a safe and fun 2020-21 season. Here's a quick rundown of what you can expect at some of our favourite spots where an HI hostel can help you get out on the slopes affordably this winter.
Fortunately, as outdoor activities in wide open spaces, skiing and snowboarding are still fair game in the Covid age. So long as you keep your distance and follow the resort's new safety measures, ski trips are a great way to get out and have some fun while many other activities are put on hold. And if Mother Nature cooperates, the rest should be business as usual.
We've pulled together some of the new changes rolling out this year at some of our favourite ski resorts close to HI hostels: Sunshine Village in Banff, Lake Louise Ski Resort, Marmot Basin in Jasper, RED Mountain Resort, Fernie Alpine Resort and Whistler Blackcomb.
Lift tickets & mountain capacity
Most resorts aren't requiring reservations for lift tickets or reducing on-mountain capacity, except Whistler Blackcomb. But for most other resorts, it is highly recommended that you pre-purchase lift tickets or passes online. Sunshine Village has the Ski Banff app, which allows you to purchase tickets and have them scanned and validated right from the app when you arrive at the mountain. 
At North America's largest ski resort, Whistler Blackcomb, reservations will be required to go up the mountain. You can purchase a pass (whether that's a season's pass, an Edge Card or a Whistler Blackcomb Day Pass) and reserve your ski days online ahead of time. Regular lift tickets can be purchased online for a specific date (or dates). While there is a cap on the number of reservations available in a day, the resort is assuring passholders that there shouldn't be issues getting your days in. That said, we do recommend you plan your trip and reserve your days ahead of time. Not only will this avoid disappointment, pre-purchasing may also save you money.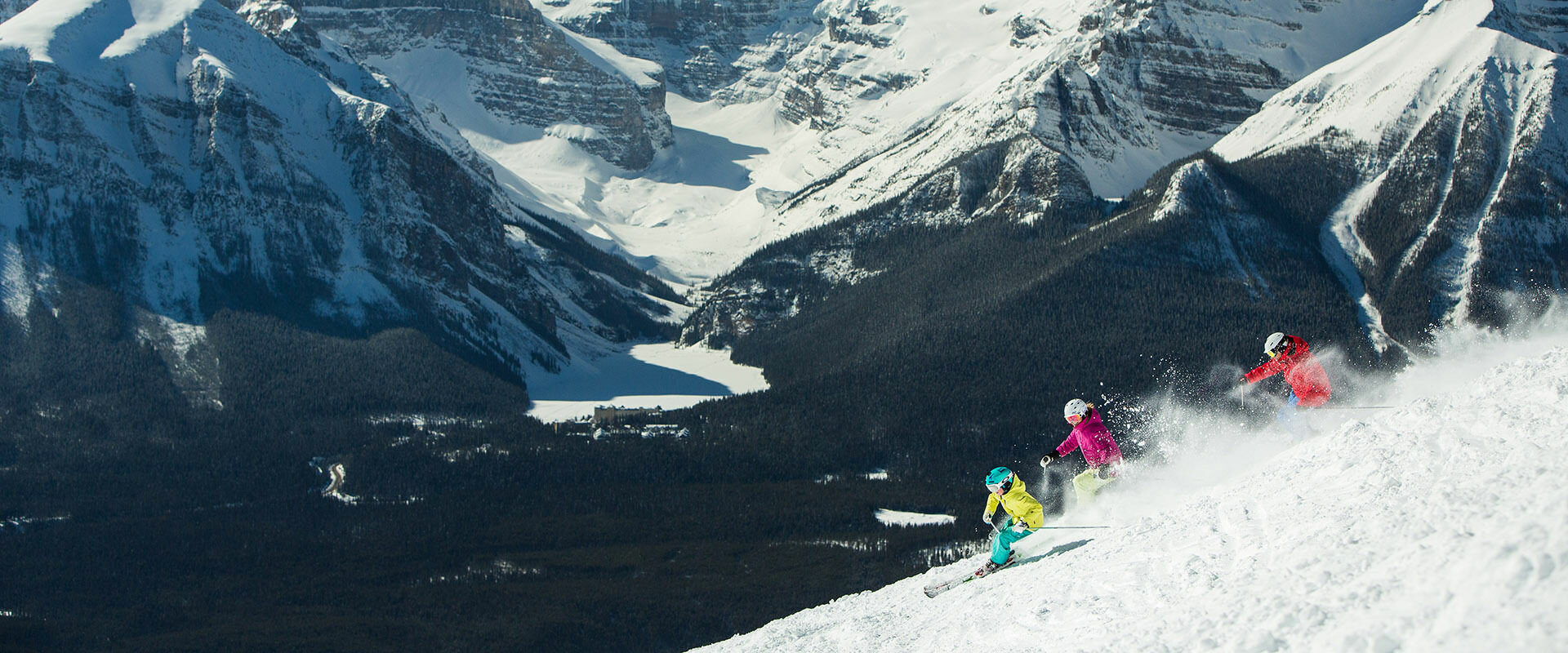 Distancing
Unless you're into team ski ballet, the actual skiing part of skiing is naturally distant, but all the parts around skiing—waiting for lifts, riding lifts, warming and fuelling up—will require some modifications this year. Every resort will expect you to keep your distance from others and are doing what they can to make it easier. At Lake Louise Ski Area, they're reconfiguring lift lines to give everyone a bit more space. Across the board, cafeterias and restaurants will operate with reduced capacity and some may implement online ordering and table service to avoid crowding. Most resorts are also rolling out new temporary structures to add seating capacity as well as additional washroom facilities.
On the lifts, many resorts will allow you to choose if you'd like to upload only with your cohort (or yourself) or with strangers. If you're riding gondolas or chair lifts with strangers, you'll be required to wear a mask. Sunshine Village seems not to have this cohort-only option on gondolas, however they say they only max out capacity on these lifts when the resort is busy.
Face masks
Speaking of masks, you're probably used to them by now but they'll be required at various points of your day on the mountain. All resorts require face masks when you're in line for lifts or tickets, on lifts with strangers and inside any shared spaces like lodges or enclosed temporary structures (except when you're eating). 
Cleaning & hygiene
You're safe to assume every ski resort is amping up its cleaning practices, including sanitizing lifts and gondolas on a regular basis. You may also see hand sanitizing stations scattered about and some resorts will be going cashless to avoid that touchpoint entirely.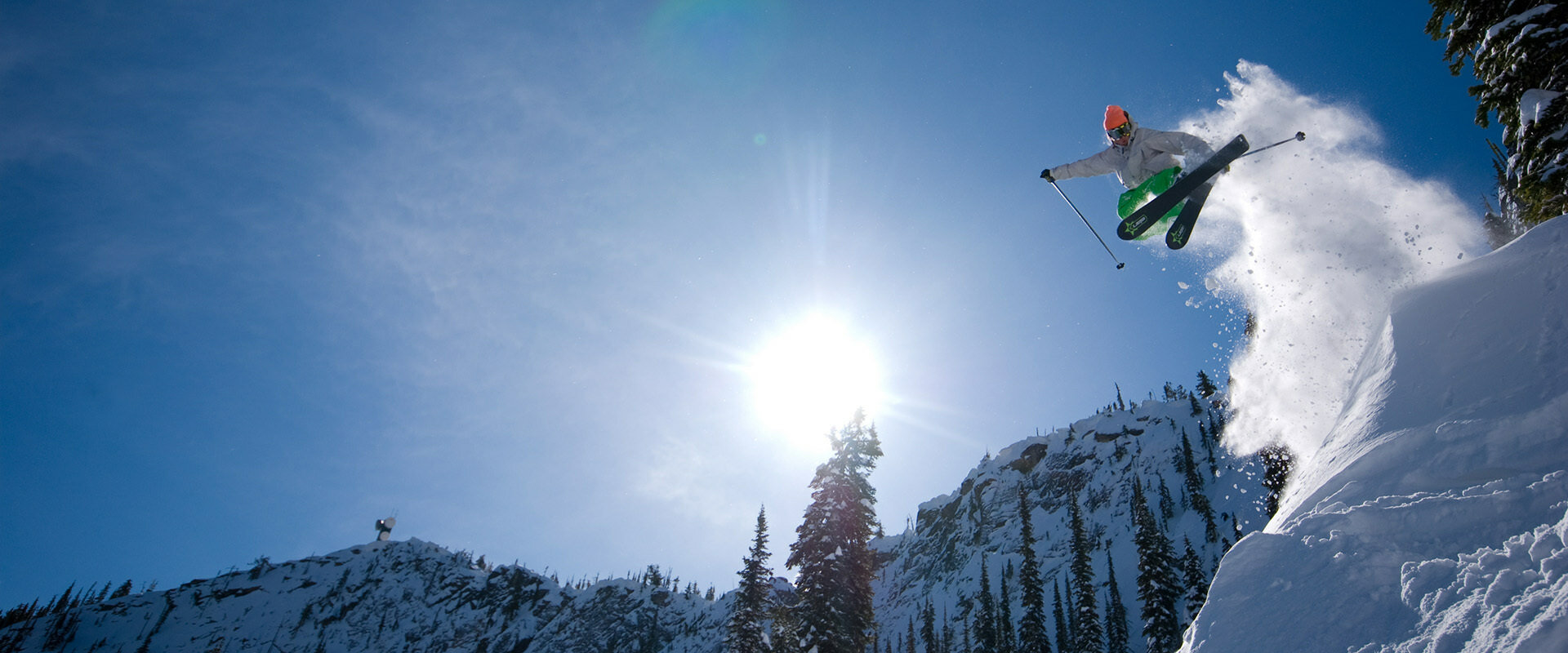 Protips to enjoy the slopes this winter
Buy your tickets ahead of time online
Look into pass options or purchase your tickets online and be aware that how you collect your tickets may have changed this year. Pre-purchasing tickets or bulk buying days may come with added discounts, especially if you make a pre-season purchase.
Give yourself a health screening
Before you head out for the day, give yourself a health screening. If you have any Covid symptoms, if you're awaiting test results, if you've been in contact with a known or presumed case, do yourself and your fellow skiers a favour and stay home. Many resorts have cancellation policies to help out in these situations.
Pandemic-ize your pockets
In addition to your sweet neon zinc nose protection, stow a face mask and some hand sanitizer in your pocket. You'll need to wear your mask at some point during the day, guaranteed.
Give everyone space & respect the signage
Everyone's going to be getting used to the new way of getting around ski resorts and it takes a bit of patience. Keep your eye out for signage, follow the guidelines and take your time to ensure you give yourself and those around you some breathing room and a little bit of compassion.
Pack a lunch
Capacity in lodge cafeterias and restaurants will likely be reduced, and new practices may slow service down. Avoid the hassle and pack your own lunch. Just keep in mind that some resorts will prohibit brown baggers from using indoor spaces when it's busy, so you may need to throw yourself a slopeside picnic.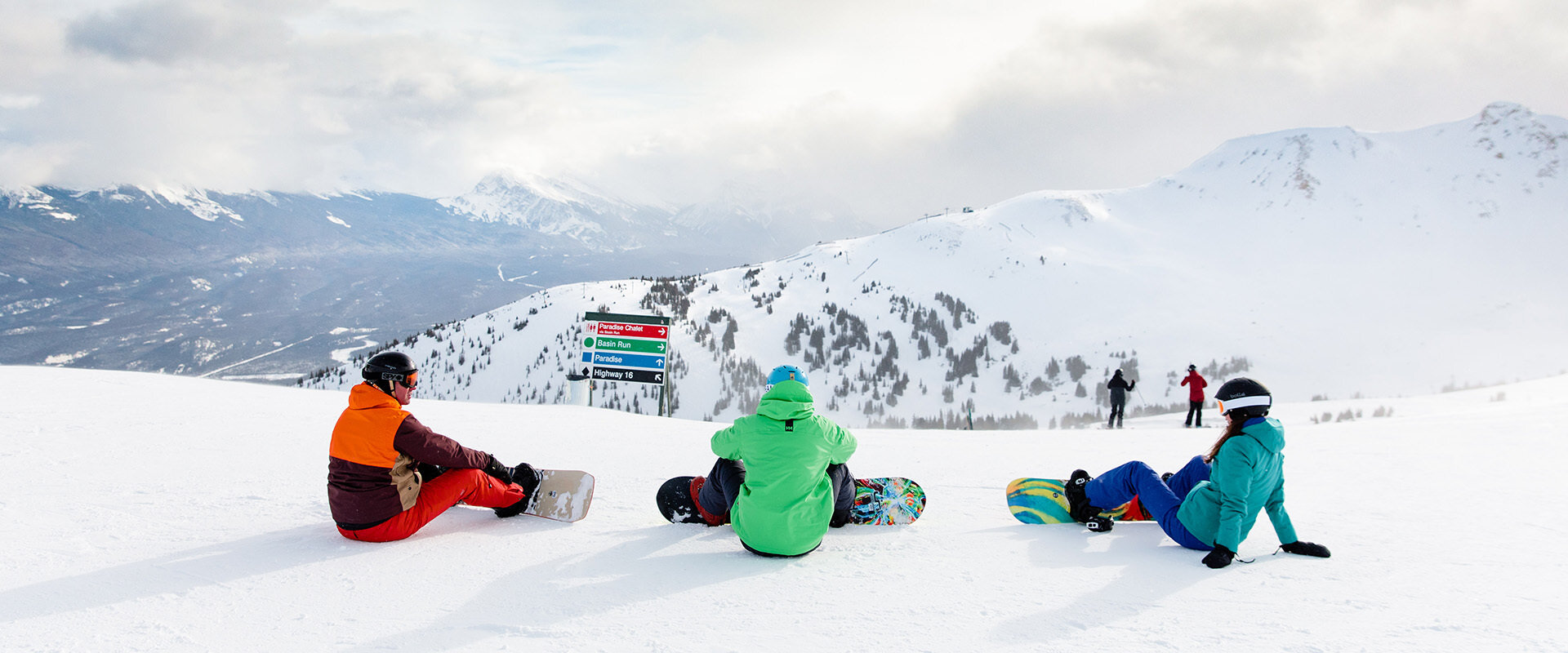 Pre-book your accommodation
If you're heading out of town for a Canadian ski vacay this winter, pre-book your accommodation, too. HI hostels in Banff, Lake Louise, Jasper and Whistler will be operating on a slightly reduced schedule starting in January so make sure you've got your lodging locked in before you start securing your lift tickets. HI Fernie, HI Nelson, HI RED Mountain and HI Canmore are open this winter as well! And keep an eye out for winter deals too (we've got some in the works!)
Be friendly
Your local supermarket has gotten pandemic policies down to a fine art, but they've had seven months to do it. Ski resorts are just unrolling all these changes now, so cut the staff there a bit of slack as they get used to this weird ski season. It'll take some time to work out the kinks and settle into a new groove, but rest assured they're on it and want to get there just as much as you do.
Go midweek and avoid holidays
While we won't really see the influx of international visitors at our world-class resorts this year, weekends and holidays will still be popular times to head to the hills. Wherever possible, plan your trips on weekdays to avoid the crowds. Same goes when you're up there—adjust your daily schedule to avoid meal rushes in the lodges or do some half days to avoid the morning upload.
Do your research
These are weird times. Rules are evolving all the time and they vary from place to place. Read up on resort, municipal and provincial guidelines before you go. ;
Have fun
After you've ridden a chair lift in a mask, sanitized your hands again and strapped on your goggles, enjoy zooming down the side of a mountain just like you did four hundred years ago during those carefree days of early 2020. Feels good, doesn't it?
You may also like to read