10 reasons HI Griffon Aventure is the ultimate road trip destination
Right at the end of the Gaspésie peninsula, there's a 10-acre paradise perched on the edge of a cliff, with a super cool hostel that makes for the perfect base camp to explore this wonderful slice of East Coast Canada. Here are 10 reasons why you're gonna want to hop in your car and head out to Gaspésie and HI Anse-au-Griffon, Griffon Aventure this summer.
1. Drive one of the country's prettiest routes
An adventure worthy of the name always starts with a road trip! Stuff your backpack and head for Gaspé via the famous Route 132, which winds between the sea and mountains. Get ready to be blown away by mega-landscapes, and stop at each turn to rave about the view. Every corner around here is Insta-worthy and you'll be stopping often to capture the moment. Plus, the hostel is just 20 minutes from Forillon National Park, which offers a ton of activities, breathtaking panoramas and the famous Land's End peninsula, which feels like the end of the world.
2. Do way more than just sleep
Okay, you can sleep at HI Anse-au-Griffon, Griffon Aventure, you can eat there, there are activities and the obligatory hostel board games. But there's also this: you can read a book in a hammock, lift your head and spot a whale in the distance. Or eat supper outside by the crackling fire, wander barefoot in the fresh grass with the seabreeze in your face, while your friends complain about the overwhelming heat of the city back home. Ya, like I said, it's paradise.

3. Play outside all day
Anyone who can't sit still will easily get their fix here because Griffon offers a ton of outdoor activities, enough to fully enjoy the vast Gaspesian playground. Choose from deep sea fishing, canyoning, diving, snorkelling, sea kayaking, whale watching and yoga (activities offered on-site or by amazing partners). And if you prefer to take it easy, I've already told you about the hammocks with a view.
4. Sleep in a boat
Name another hostel in Canada where you can sleep in... a boat? The big star here is Le Griffon, a former fishing boat converted into a cabin for five people. If you don't have your sea legs on, you can still choose from other rustic cabins, a prospector tent or a shared room.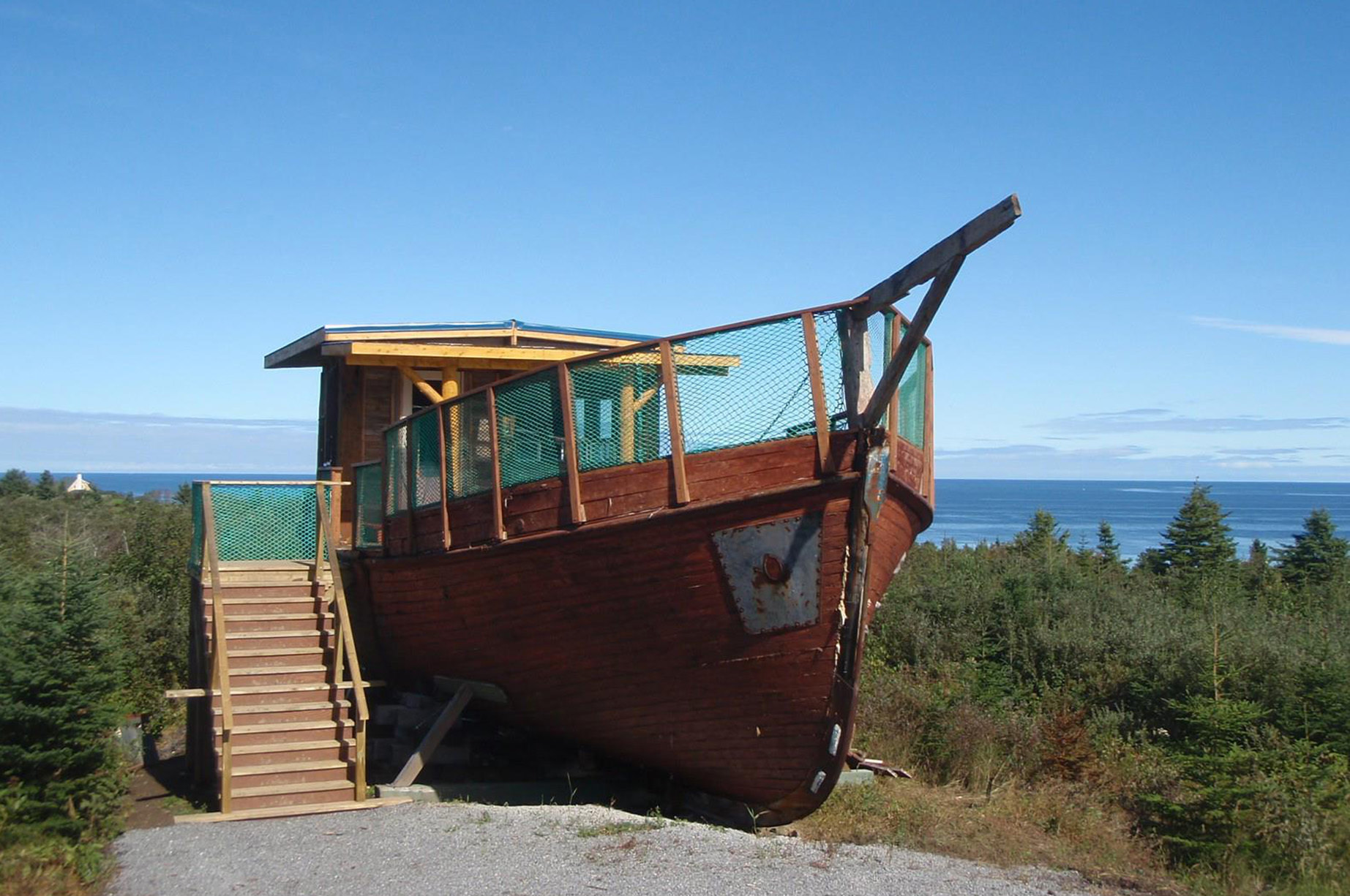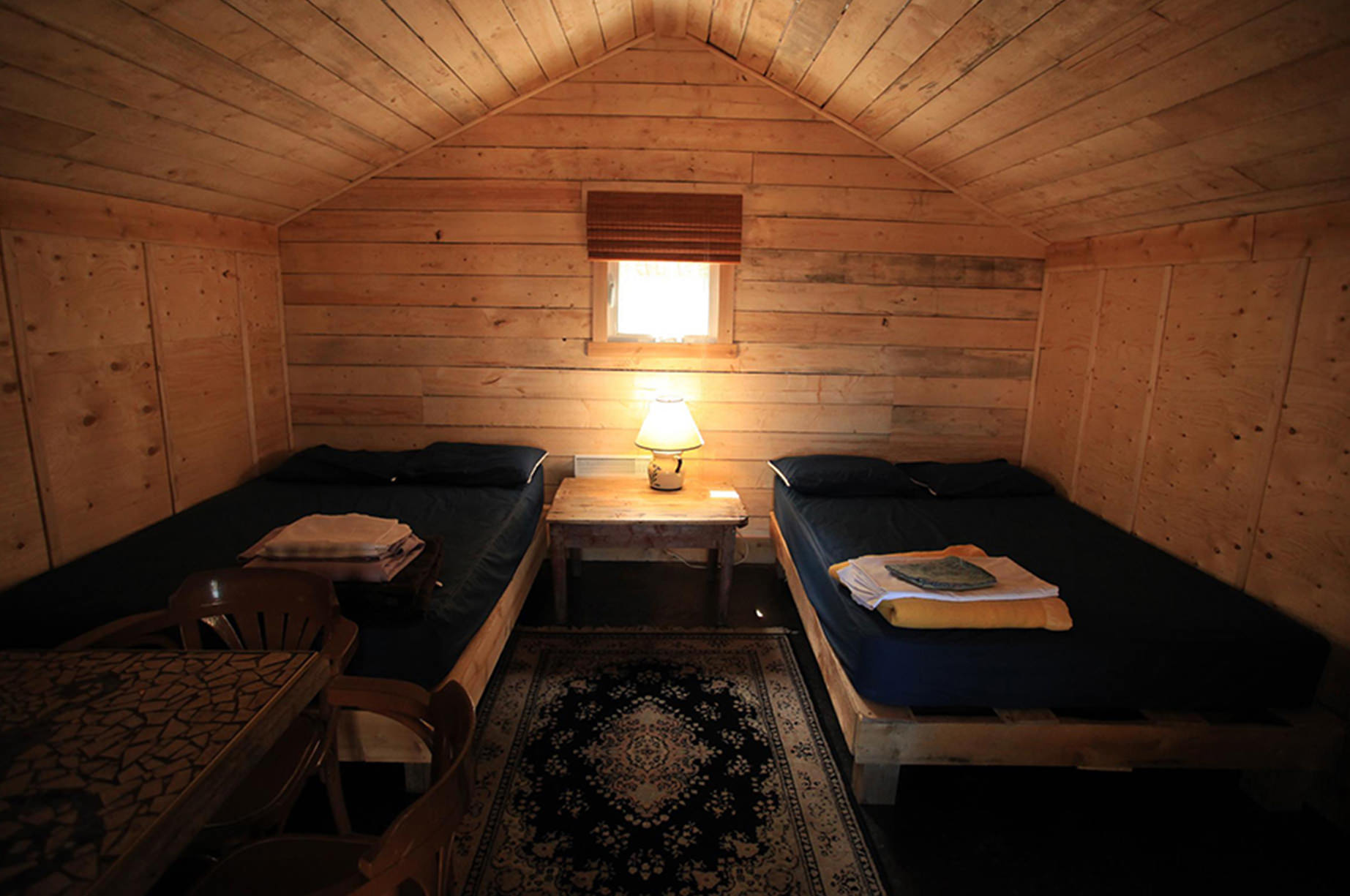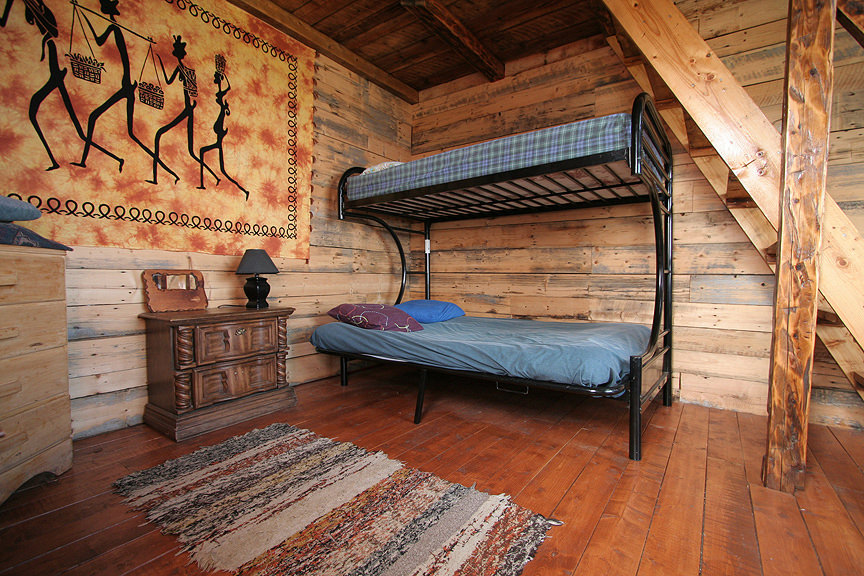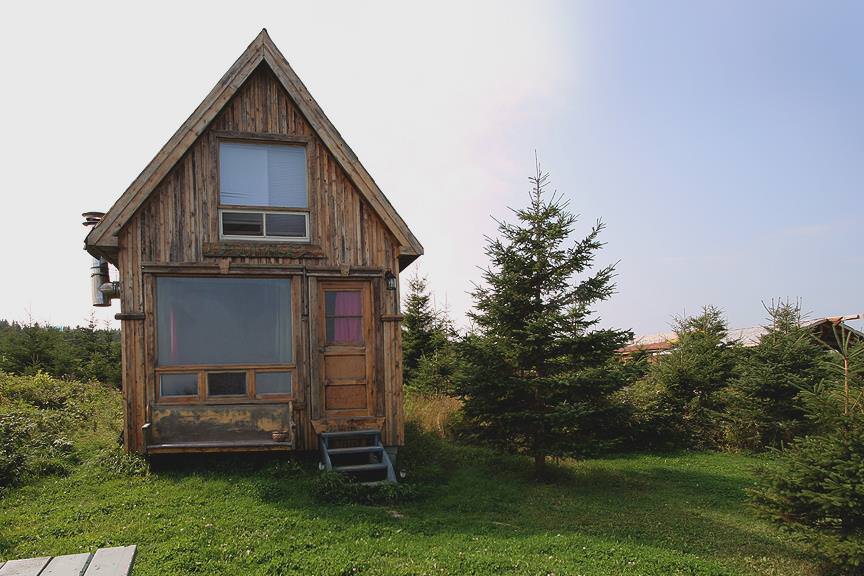 5. Feel like you're at the end of the world
There aren't many places in the country where you can soak up this exotic atmosphere of feeling like you're at the end of the world. Where you can forget your daily life for a few days and marvel at the unlikely encounters that can be had: get to know sealife, bears, moose and sometimes even aurora borealis. Awesome, right?
6. Meet the best hostel crew ever
HI Anse-au-Griffon, Griffon Aventure, is a 13-year-old eco-accommodation project spearheaded by Antoine and Olivier, two outdoorsy brothers and passionate Gaspésians who set out to introduce travellers to their neck of the woods. They're always there and never tire of sharing their local insights, tinkering on the property and, of course, manning the bar to drink with you on summer nights. The classic Gaspésian welcome at its best!
7. Eat something delicious (and local)
Yes, you'll still find a traditional hostel kitchen where you can make your ketchup pasta if you feel like it, but we recommend taking advantage of the hostel's restaurant. For $12 you can sit down to a complete dinner with flavors and products from the region (seafood, please!). Wanna taste test some local microbrews? No problem, they're on the menu too. Cheers and bon appetit!
8. Watch the sunset from bed
Living and sleeping with the sea rolling in the background is therapeutic. You can spend hours getting lost in thought at any time of day. This region is famous for its sumptuous sunsets. Pro tip: if you book the "l'Equipage" cabin, you don't even have to get out of bed to watch them. In short, there's no way you can leave this place not feeling relaxed.
9. Stay sustainable
If you've already experienced the HI community, you know how important sustainable travel is to us. We're super appreciative of Antoine and Olivier who work hard to welcome you to Griffon in the best conditions, while being a real model for environmental preservation, community involvement and the well-being of their team.
10. Carry on to Sea Shack down the road
Feeling a bit festive? In the mood for live music? HI Ste-Anne-des-Monts, Sea Shack is only two hours away on Hwy 132 and makes for the perfect next stop on your trip for a couple reasons. One, the road that runs along the peninsula is breathtaking: incredible cliffs, adorable villages and of course, water as far as the eye can see. Two, these three words sum up a visit to Sea Shack: beach, relaxation, party. Let's go!
So, have you already dusted off your backpack? Pull together a little gang to fill a car or two, spend a couple of hours on one of the most beautiful roads in the world and you're all set for a memorable stay in Gaspésie. The only the risk is that you'll never want to leave.
Book your stay here.
This article is part of the
Issue 2
Roadtrippin'
You may also like to read