8 things to do outside in Montreal this summer 
There's nowhere else in Canada quite like Montreal in the summer. This city and its residents take la belle vie seriously, especially when long, hot, sunny days are involved. From expansive shady parks to a top-notch urban art scene, Montreal offers a ton of opportunities to relax and explore outdoors while also feeding your city fix, which has probably been neglected over the past year. As we work our way back to a summer of getaways and road trips, this is the kind of place that deserves a visit, even if you still want to keep your distance and only go inside to sleep at night. Here are our favourite things to do outside in Montreal.
Reconnect with nature (and architecture)
Montreal nails the perfect blend of natural beauty and urban appeal. From well-treed green parks to historic and modern architectural gems, you can get a good dose of both in one shot here. Take a wander through the gardens of the Jardin Botanique. This city oasis is home to many thematic gardens and over 22,000 species of plants! While you're in this neck of the woods, head over to Olympic Park for some stunning architectural photos of the Olympic Stadium, an immense concrete masterpiece.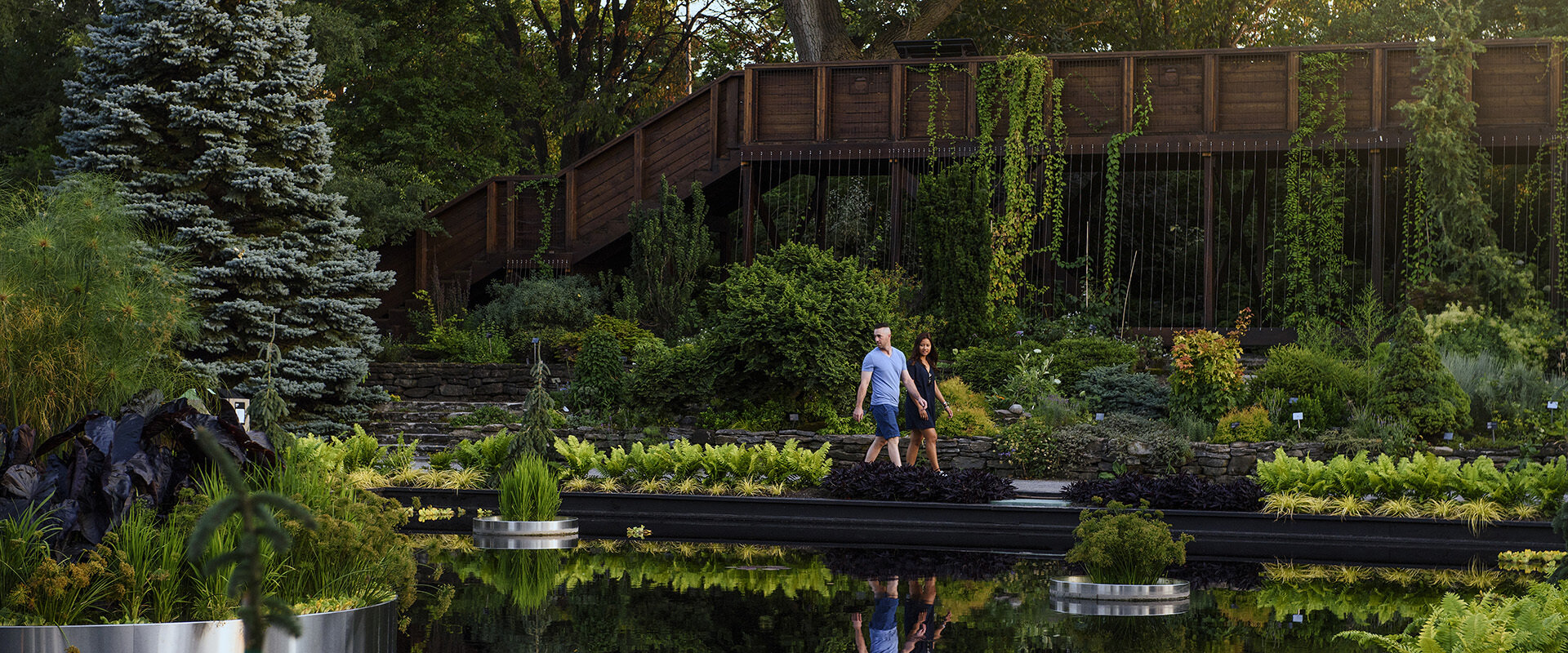 Botanical Garden © TM - Madore - Daphné CARON
Take a trip up Saint-Laurent 
Montreal's main drag and its adjacent streets are truly a living street art museum. With a sharp eye (and a bit of help) you can discover amazing pieces of artwork all along the way. Not quite sure where to look? Don't miss the coolest loading dock in town, where the walls and ceiling were transformed into a black and white giant canvas - by artists from the two biggest graffiti collectives in Montreal - En Masse and Mu. And be sure to hit up the works of the annual Mural street art festival, most of which are along Saint-Laurent. Check them all out on this interactive map, or head to some of our faves:
Spade & Palacio offer the best Montréal Mural Tour and you can get $5 off with your HI membership card.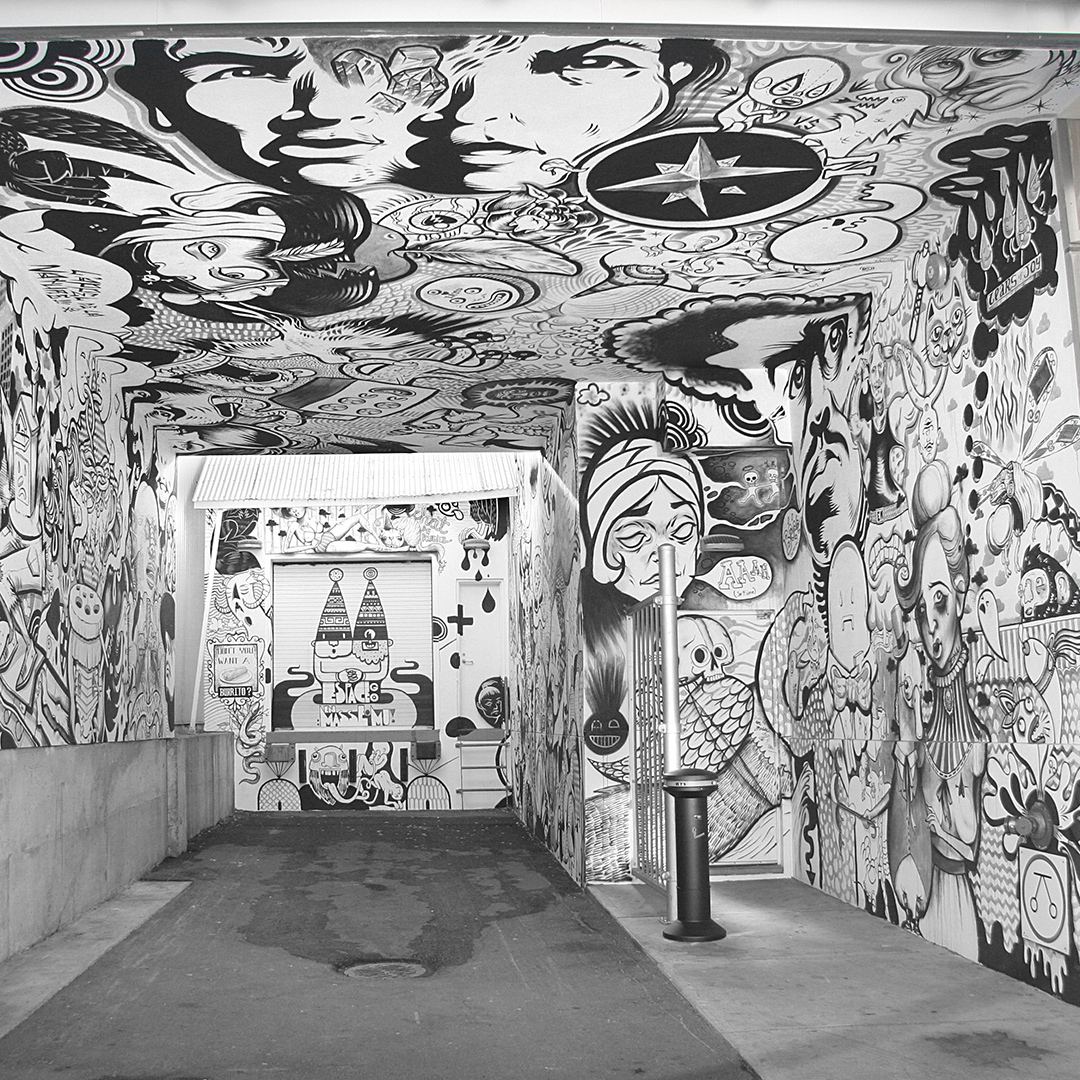 En Masse Mu © Caroline Laberge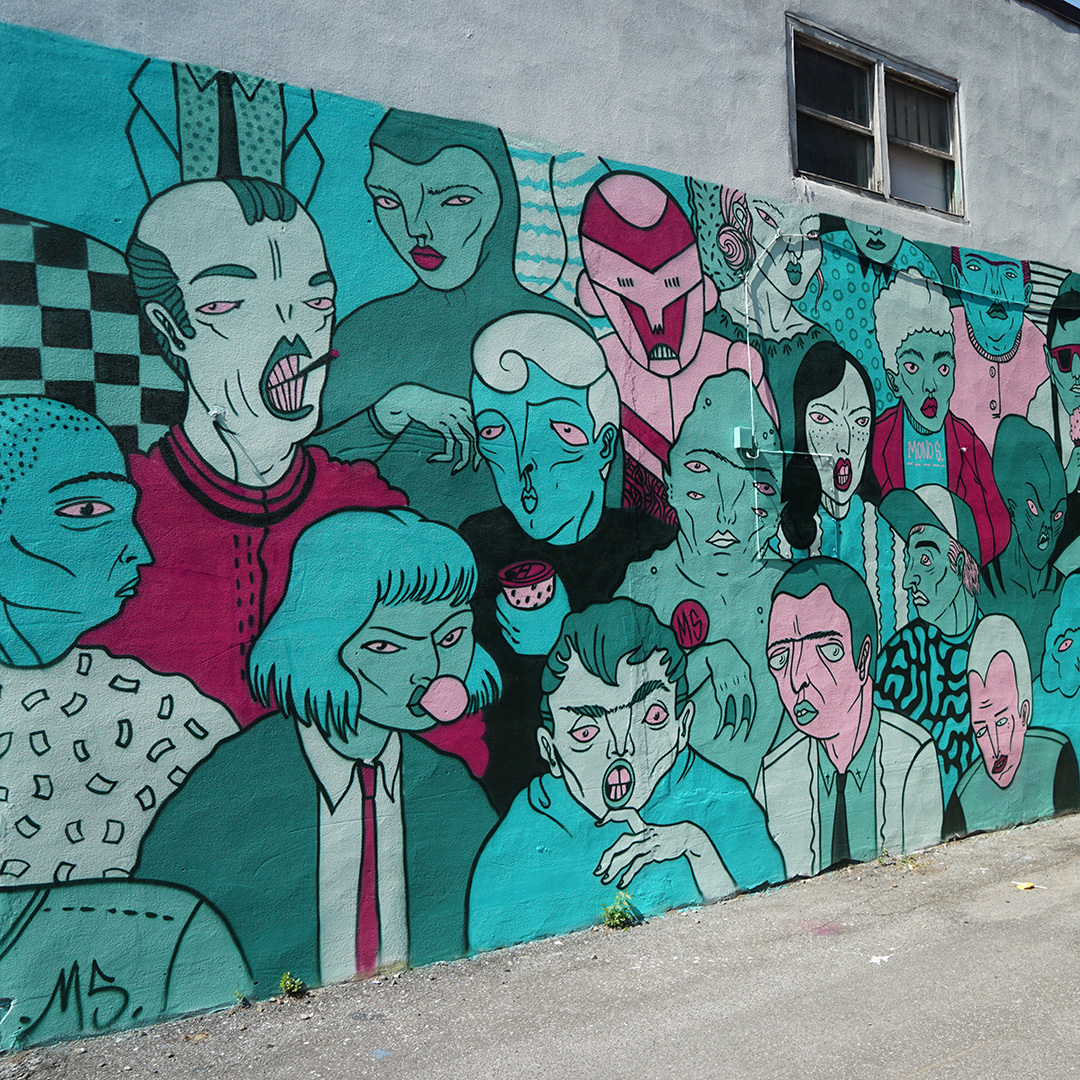 Monosourcil © Halopigg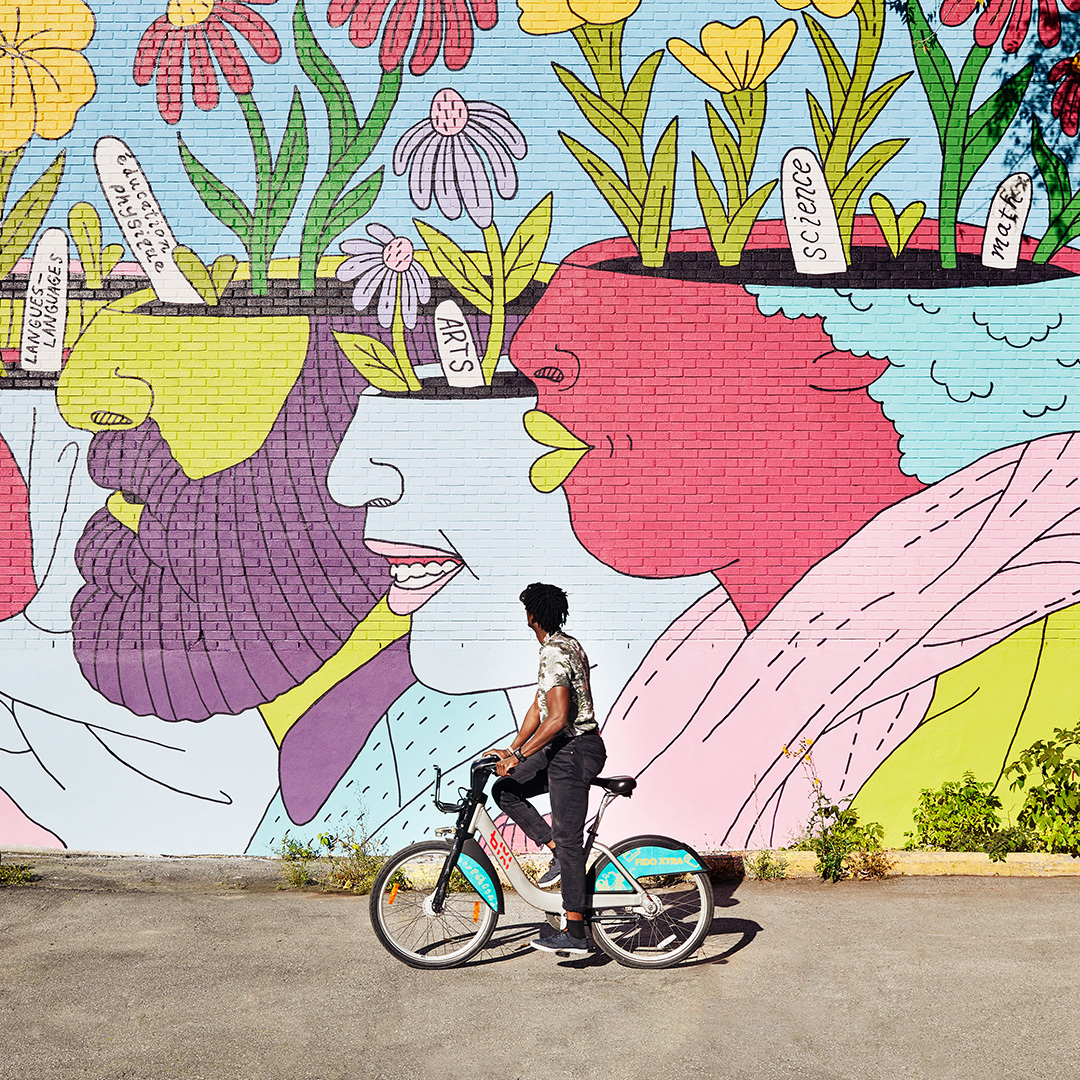 Nikki Kuntzle © Sylvie Li @ shoot Studio - Tourisme Montréal
Grab some delicacies to go
Done canvas hunting? May we suggest you treat yourself to some of the city's finest grub? Check out our favourite international markets, delis and shops in the city or grab something to go from one (or more) of these Montreal institutions. Then head up to Mont-Royal Parc for a sweet afternoon break.
For one of the tastiest poutine to go in the plateau, head to Patati Patata – they've been mastering the art of fries for over 20 years. (4177 St Laurent Blvd)
The renowned Hof Kelsten for freshly baked French/ Jewish pastries, tasty sandwiches and other delicatessens. (4524 St Laurent Blvd)
Aux Vivres - Montreal's first all-vegan restaurant offers a large choice of a 100% plant based meals, bowls and deserts. All time classics are the "faux-mage" cheesecake, the dragon and buddha bowls, and the mango lassi smoothie. (4631 St Laurent Blvd)
Noren, recognized as one of the best modern-casual Japanese restaurants in town, this cute spot serves delicious Takoyakis and other meals to go. (77 Rachel St West)
La Croqueteria, a spanish comptoir serving crispy AND tender croquettes, with a variety of fillings raging from aged cheddar to garlic shrimp and smoked-meet. (4520 A Park Ave)
If you're still thirsty for taste breakouts, discover our international markets and our favorite delicatessens in Montreal here.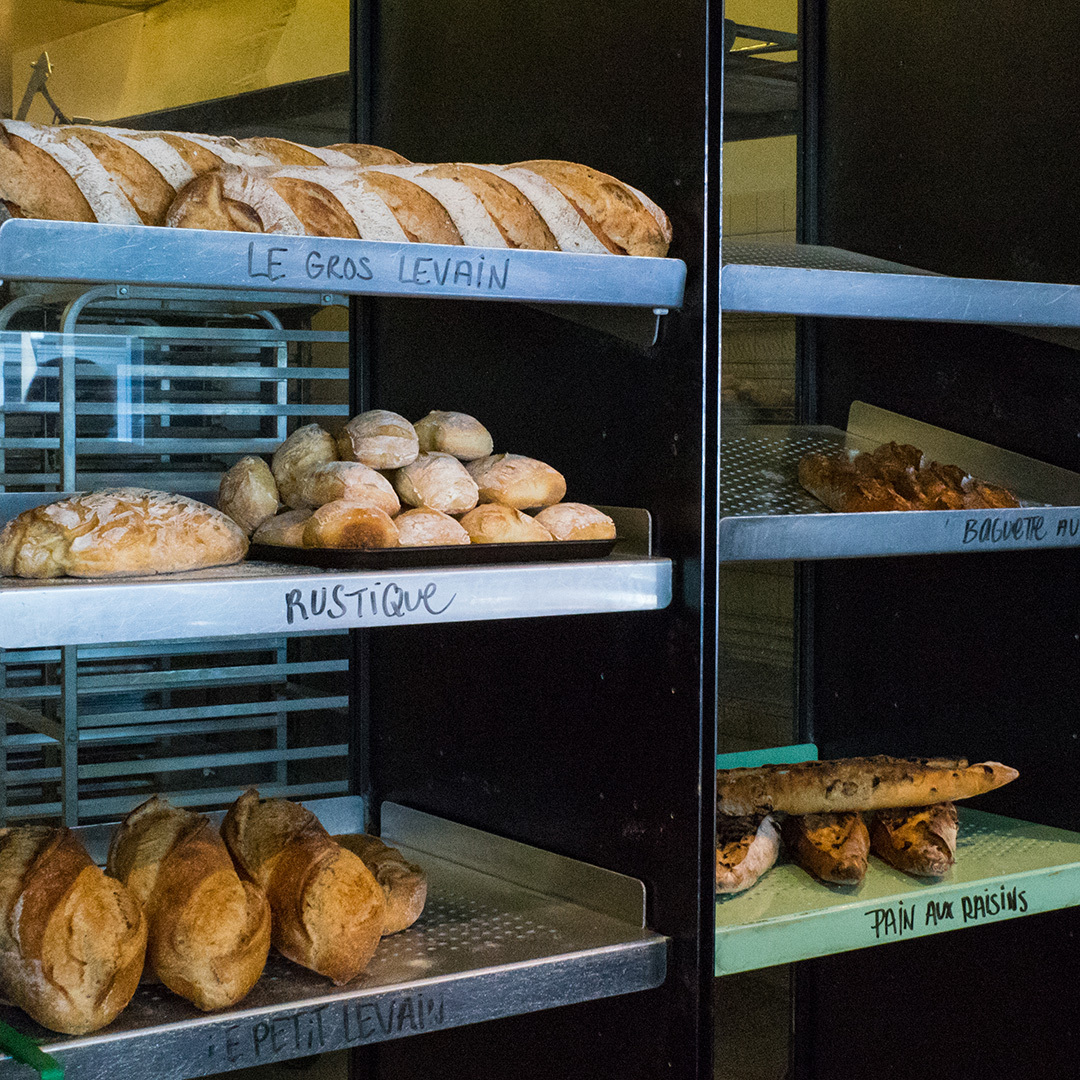 Hof Kelsten © Paul Shio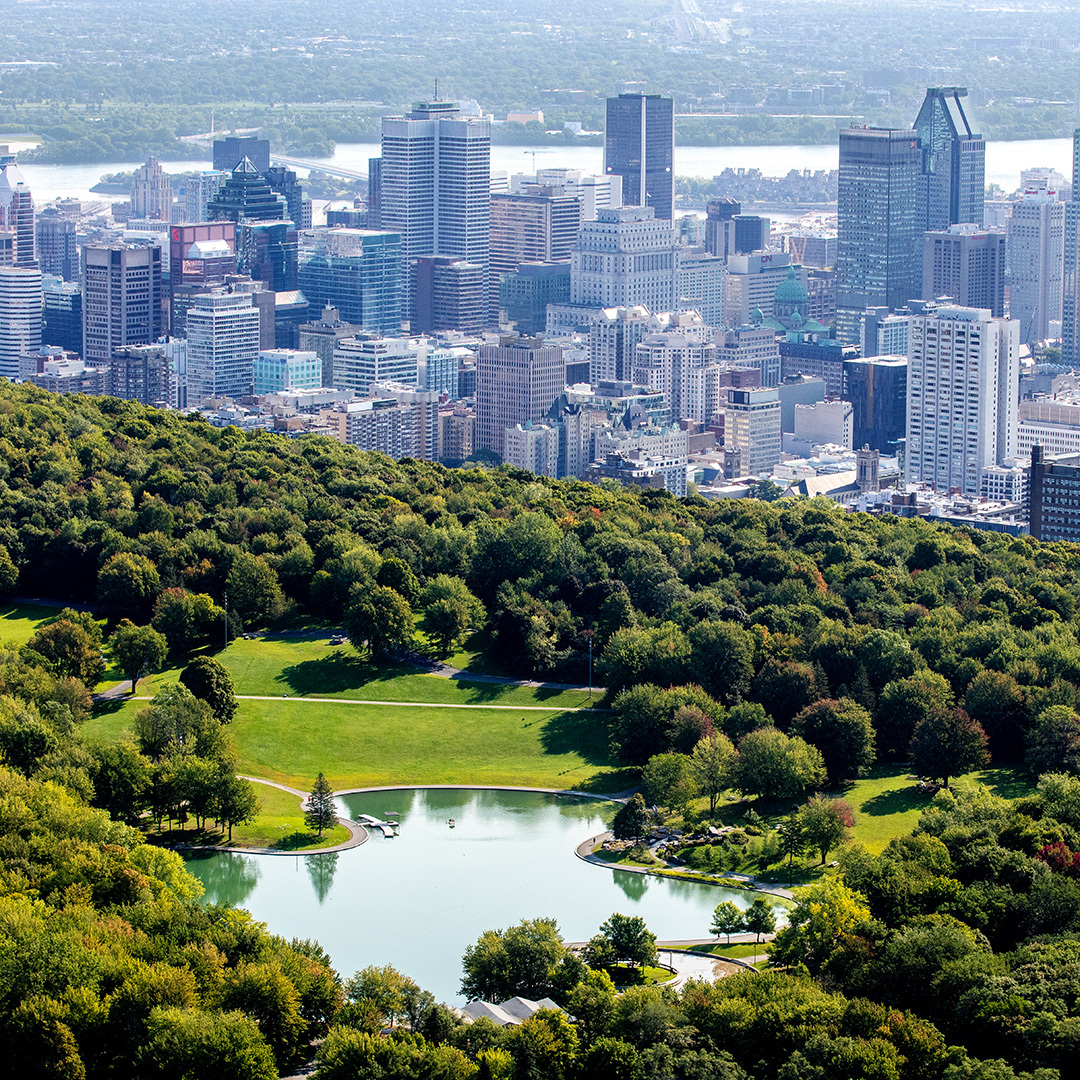 Lac Aux Castors © Photo Hélico Inc - Tourisme Montréal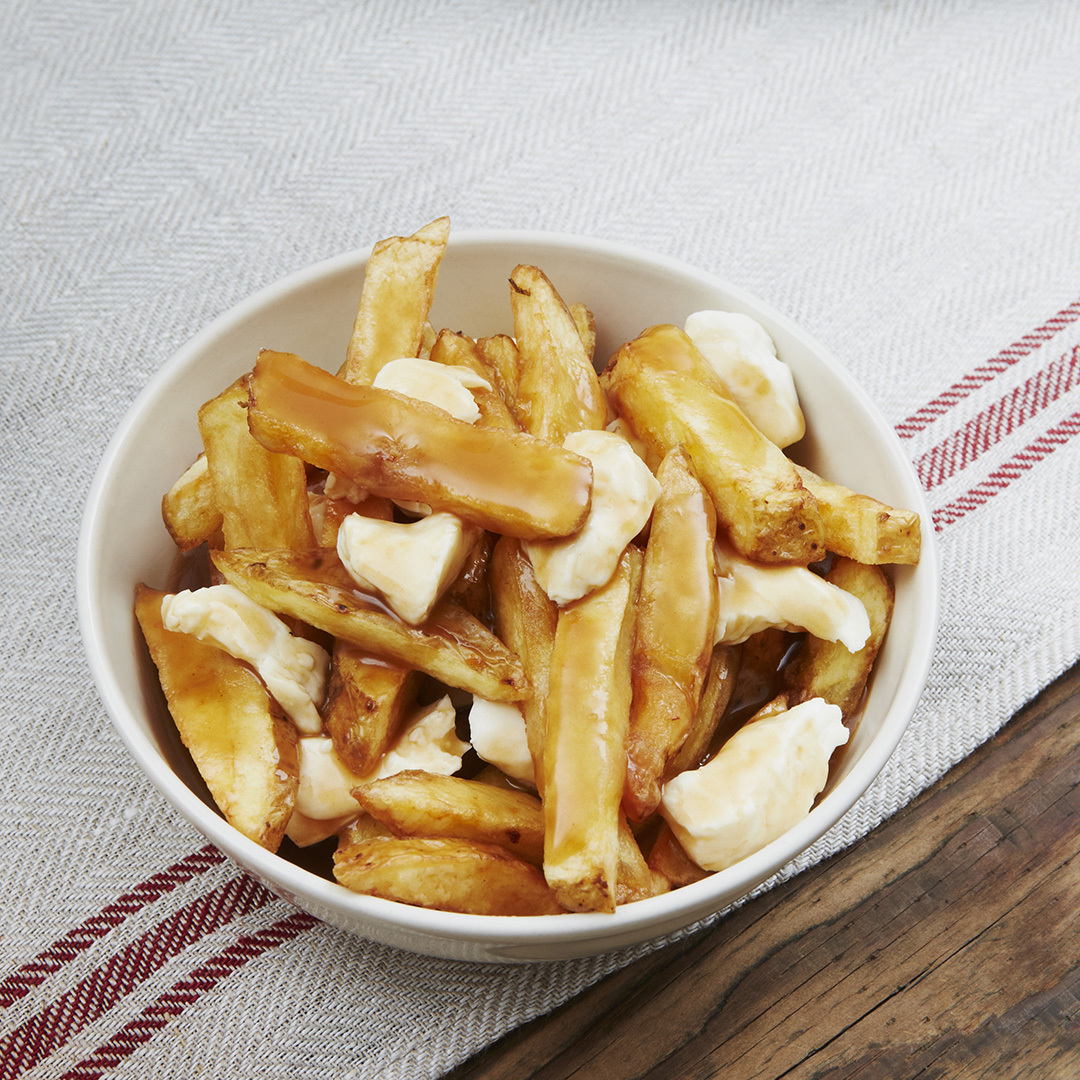 © Tourisme Québec, D. Lafond
Savor a hand-crafted beer
Just a 15-minute bike ride from HI Montreal is the Messoren Bracitorium, a cool kid in the Canadian craft beer community, specializing in hoppy/ hazy beers, located in the city's Sud-Ouest neighborhood. Choose from their amazing selection of hand-crafted bevvies, then stop by one of the many food stands at nearby Atwater Market and you've got yourself the perfect Montreal starter pack to enjoy the sunset alongside the canal. If you're looking for an even shorter bike ride from the hostel (11 minutes), go check out Brasserie 4 origins, one of the latest additions to Montreal's hopping craft scene, located in Pointe-Sainte-Charles. At both spots, you can take your beer to go and, thanks to Quebec's relatively lax park drinking rules (compared to some other provinces), you're free to enjoy your brews with food in a park. 
Paddle it out 
Did you know you could go surfing and stand-up paddleboarding on the Saint Lawrence river? The folks at KSF offer a selection of activities, from river surfing, SUP yoga to kayaking. You can rent SUP boards and book activities at their Parc Jean Drapeau at LaSalle locations. A perfect activity to enjoy a different view of the city and its stunning natural beauty. If standing up isn't your thing, you can get 20% off whitewater kayaking classes at KSF with your HI membership card.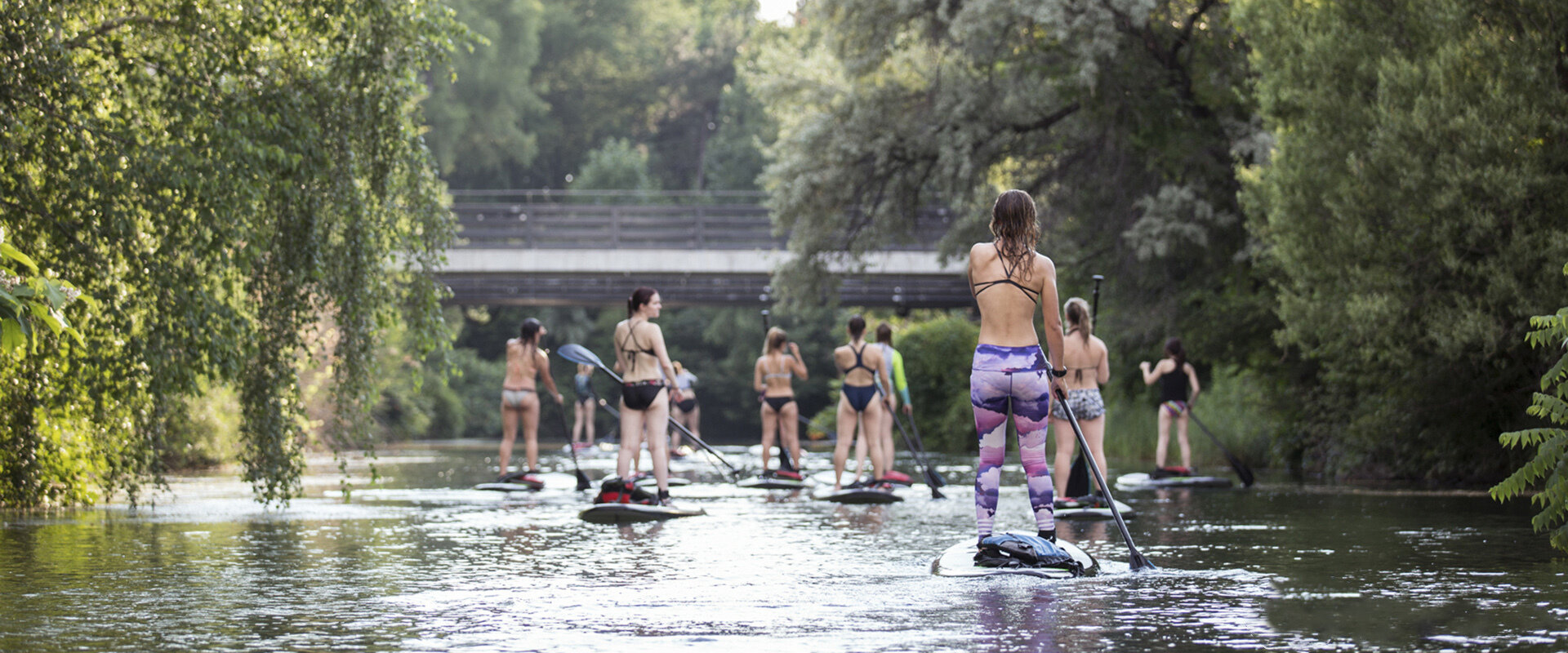 KSF © Alexandra Côté-Durrer
Go back in time 
What about a fun outdoor history class at dusk? Every evening, you can learn more about Montreal's history through cinematic large-scale projections on Old Montreal's buildings and streets. To enjoy the full soundtrack and explanations of the twenty different projected tableaux, download the free app Montréal en histoires, available in many different languages.  
Surf Montreal's third-wave coffee scene
Montreal counts a pretty wide collection of independent cafés throughout the city, all with their own specialties and styles. If you're a coffee-lover, here are six coffee shops (and neighborhoods) not to be missed: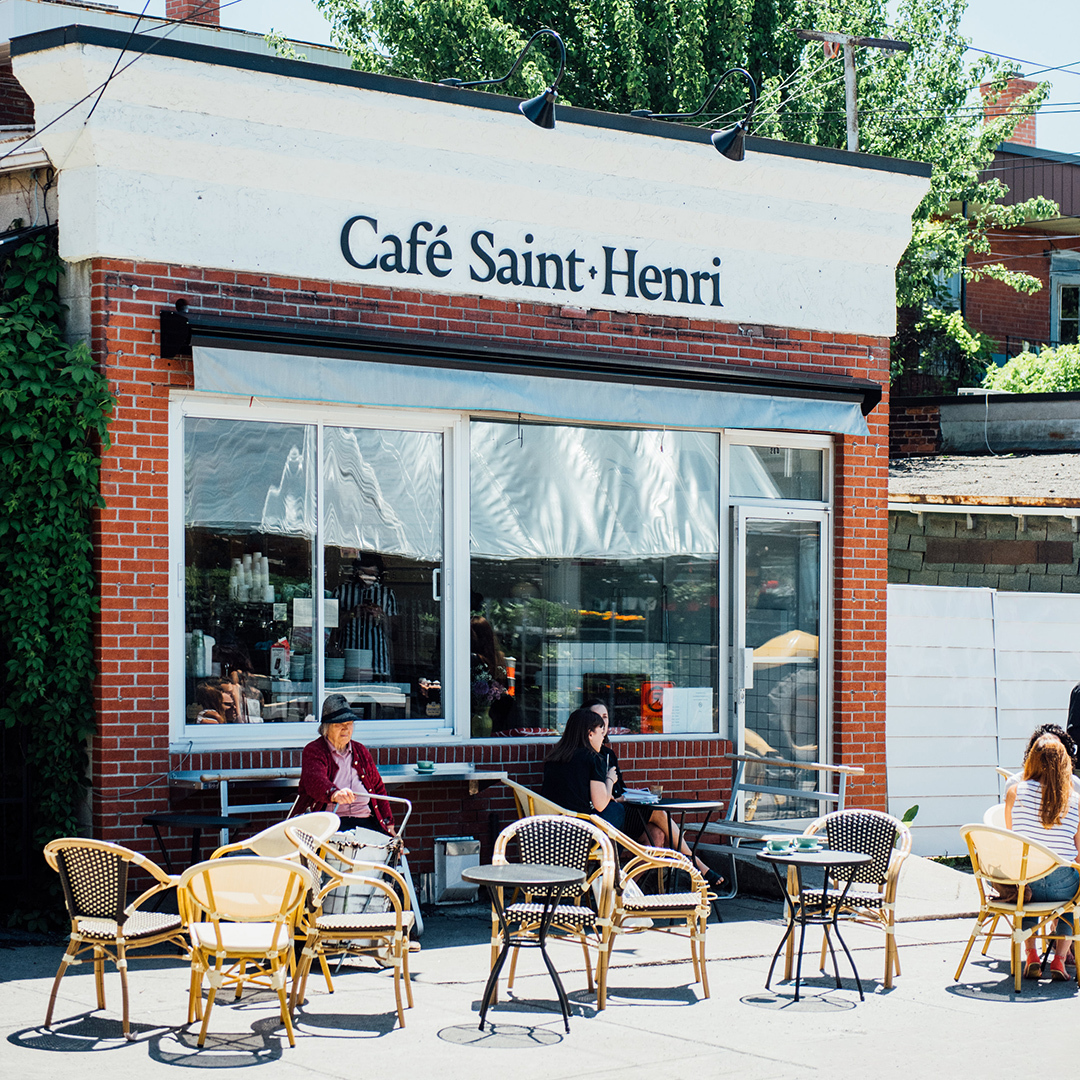 Café Saint Henri © Alison Slattery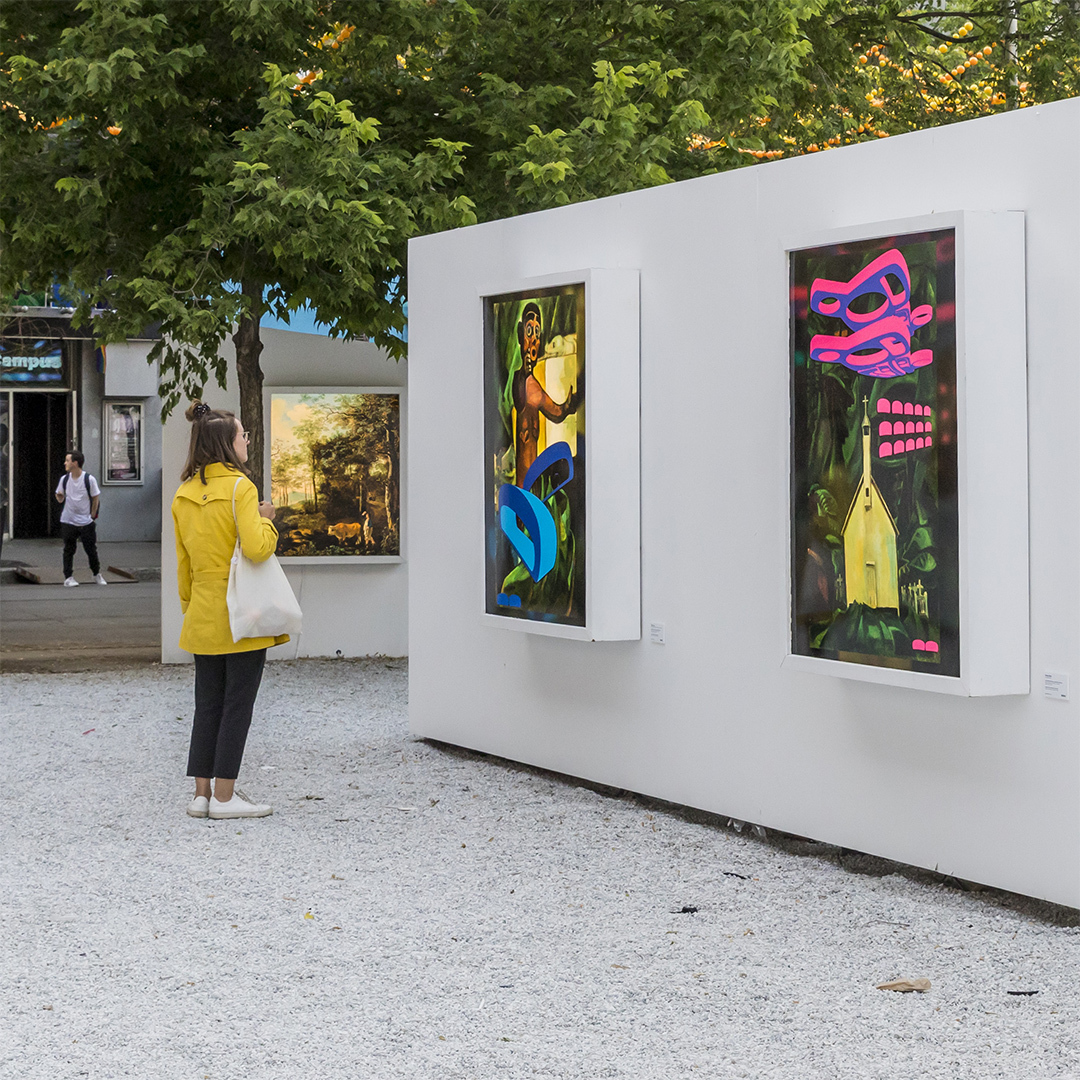 Galerie Blanc © Eva Blue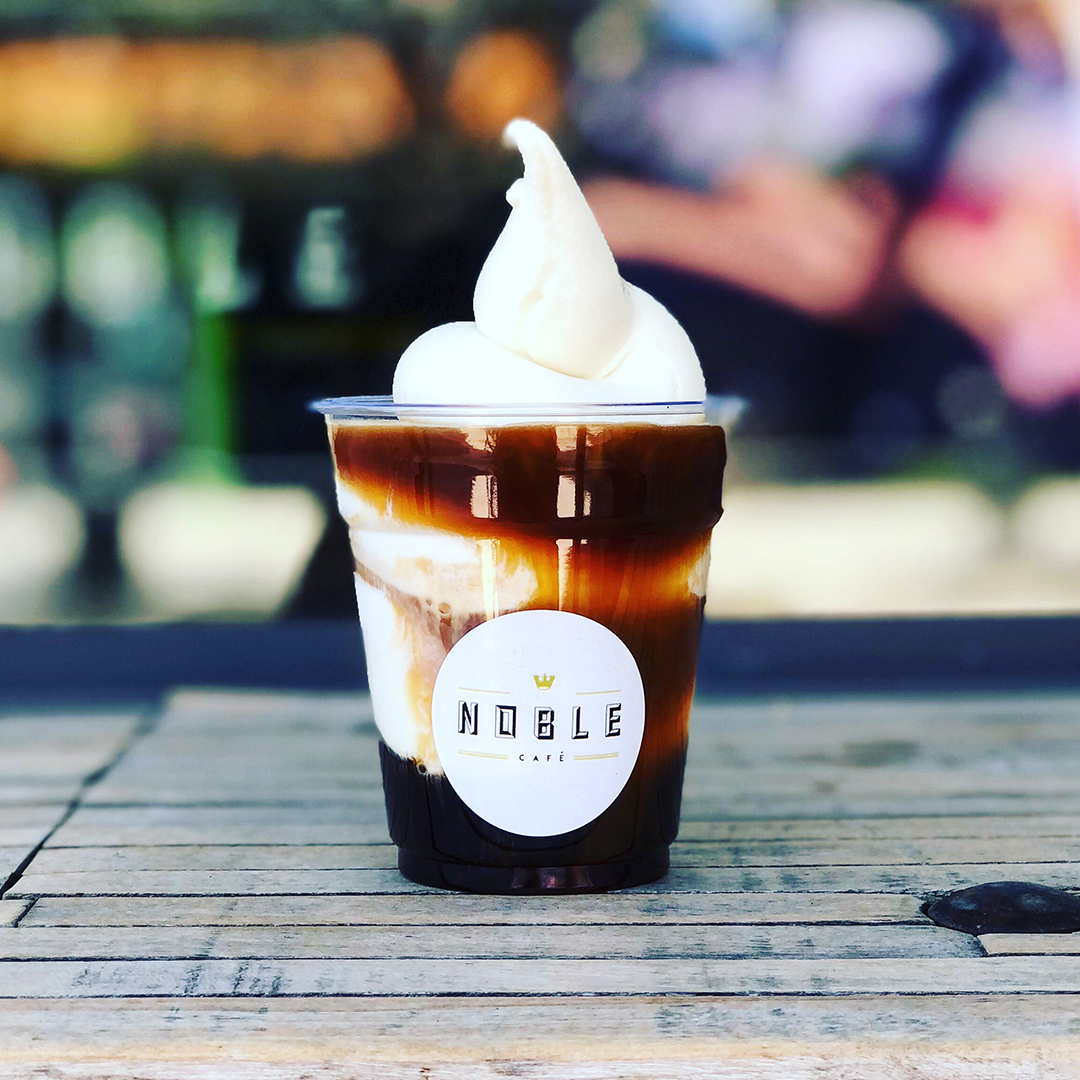 © Noble Café 
Ride the city's most scenic bike path 
The Voie Maritime or the "St.Lawrence waterfront cycling path" is a thin car-free linear park along the south shore of the river, which gives you the feeling you're riding in the middle of the St. Lawrence and offers incredible views of the city. Rent a bike at HI Montreal for $15 for 3 hours or a fully day for $25 (HI members save 10%). From the hostel, head towards Canal Lachine and cross Wellington Street bridge. Continue on Chemin des Moulins/ Rue Riverside and take a left on Avenue Pierre Dupuy, passing by the iconic Habitat 67 up to Concorde bridge to get to Parc Jean Drapeau. From there, the Voie Maritime is easy to find. You can cycle as far as the Recreoparc alongside the Lachine Rapid and stop for a picnic on the way. Then ride back along the path and cross the St-Lawrence river on the Estacade cycling bridge right next to Pont Champlain, cruise over Nun's Island, head north to the Lachine Canal bike path and then head west, back to the city center.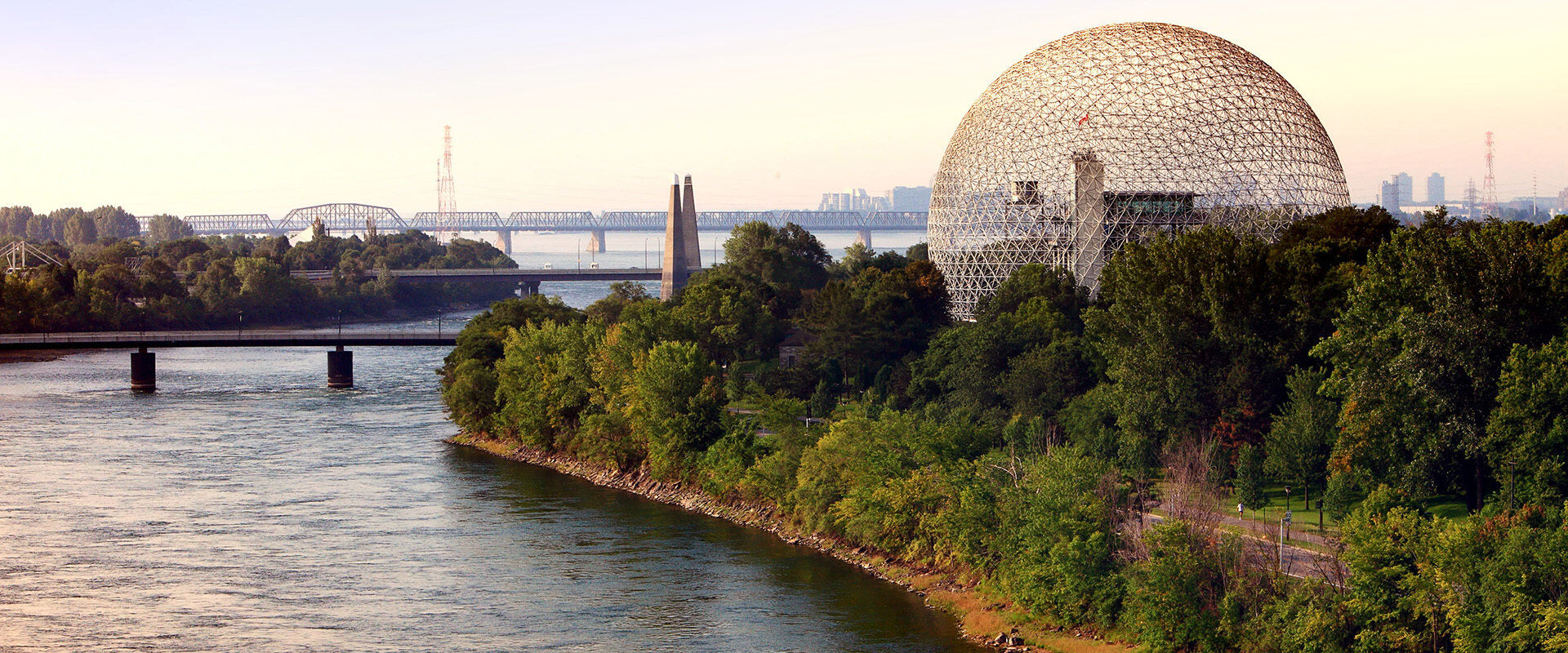 © Biosphère, Environment Museum
Where to stay?
Easy. HI Montreal. The hostel, strategically located downtown (Lucien-L'Allier or Guy-Concordia metro station), makes a great starting point to visit the city's different neighbourhoods. Travelling on your own? Check out our solo traveller special. When staying three nights or more, take advantage of our 3-night stay and save package. HI members can also get discounts for ziplining, mural walking tours, rafting and more.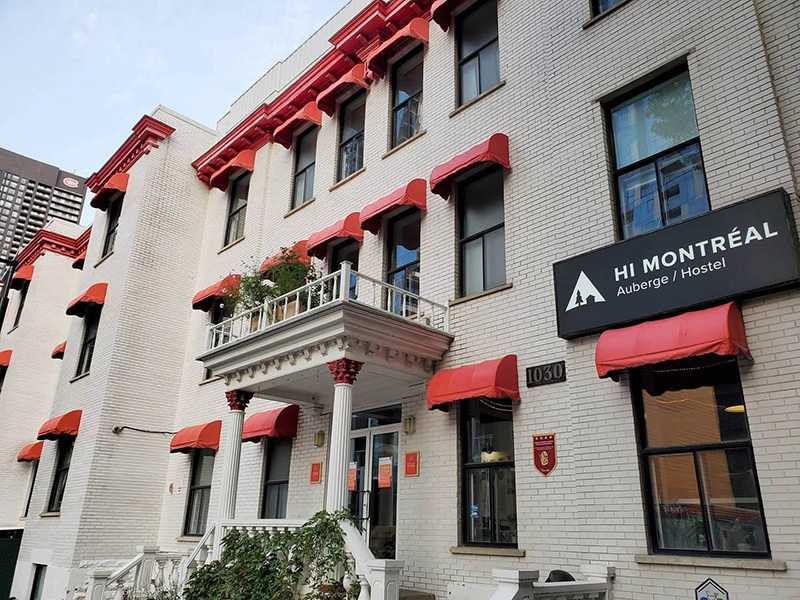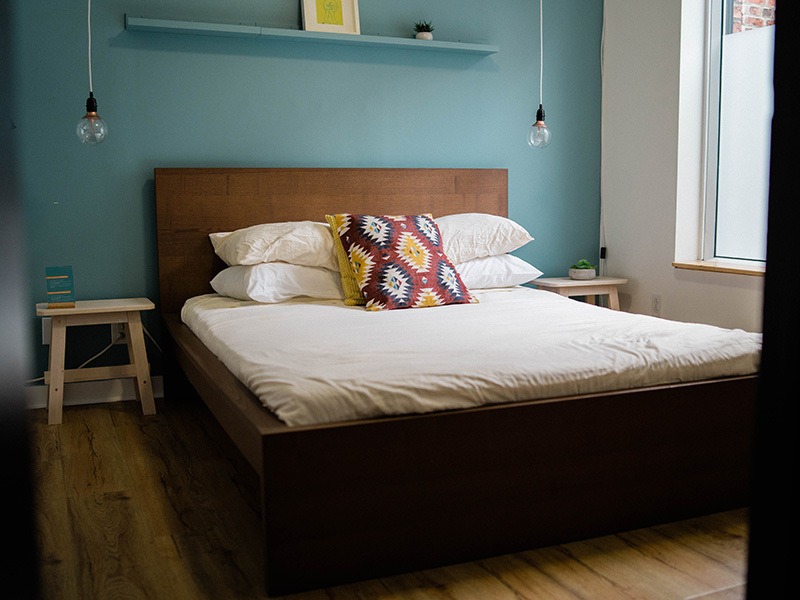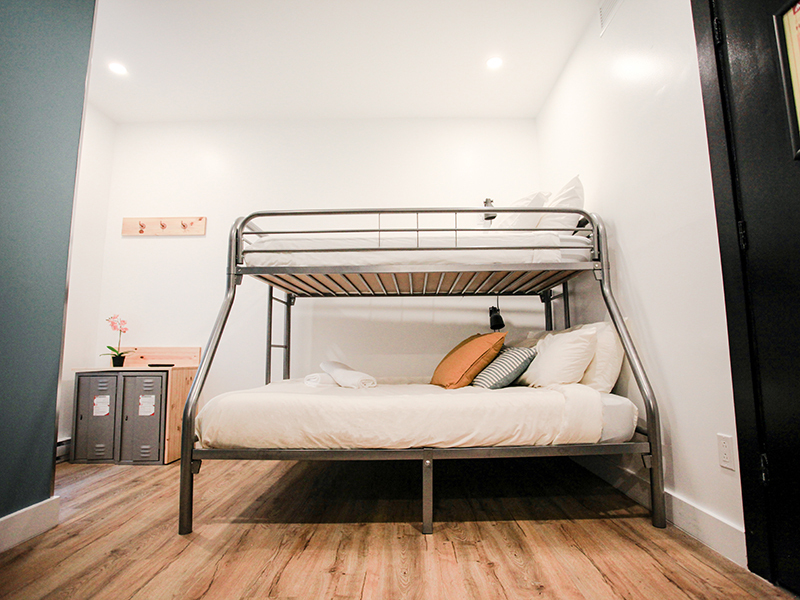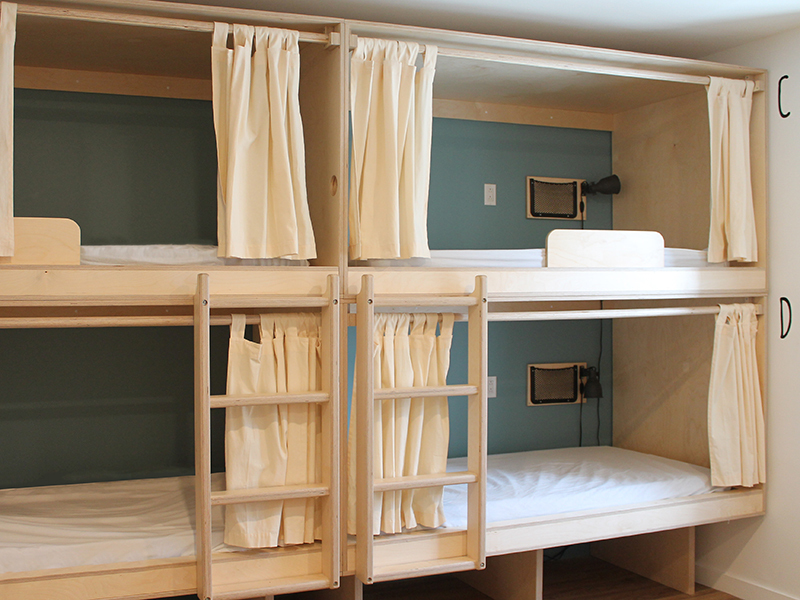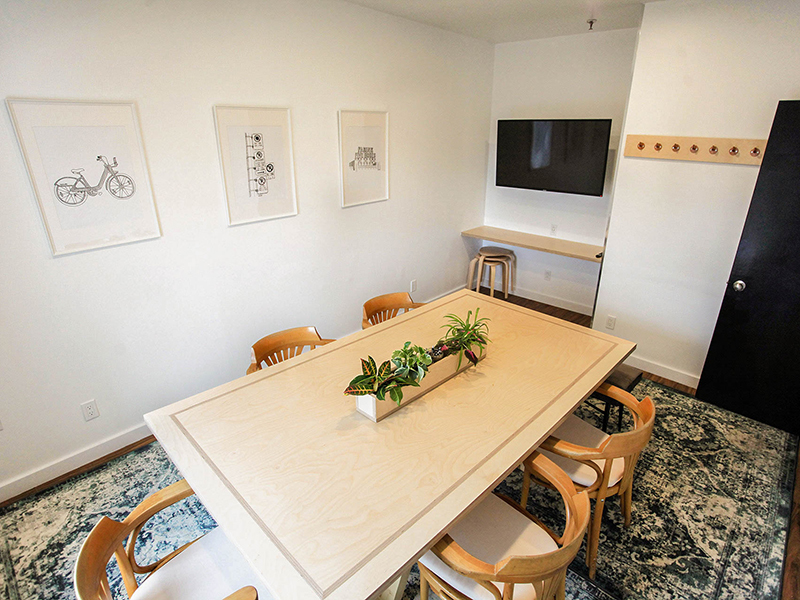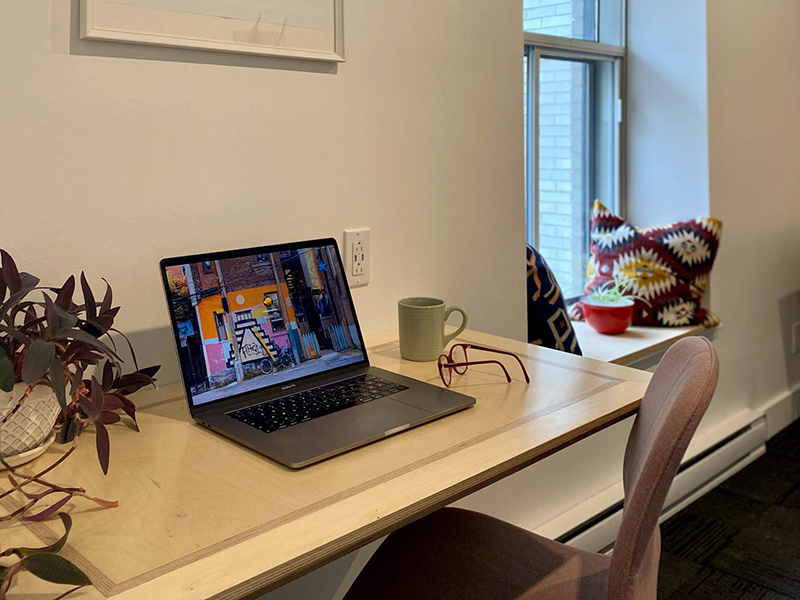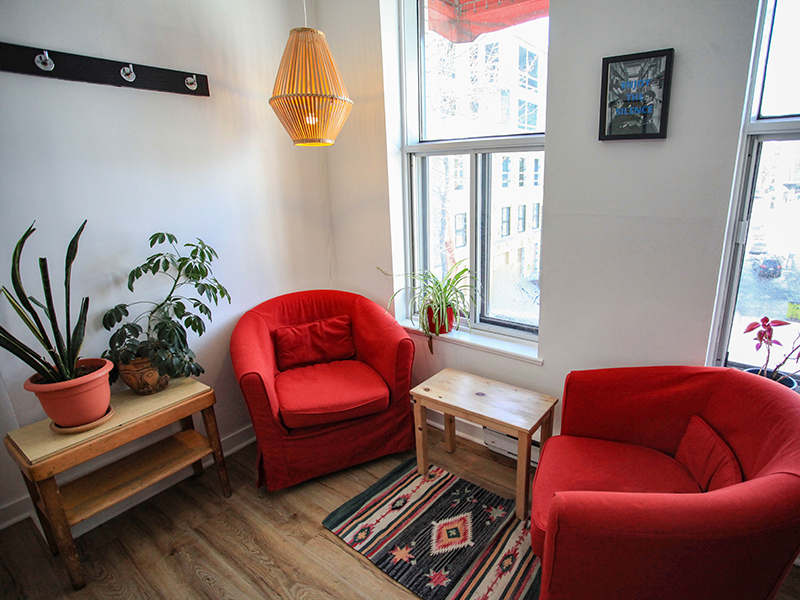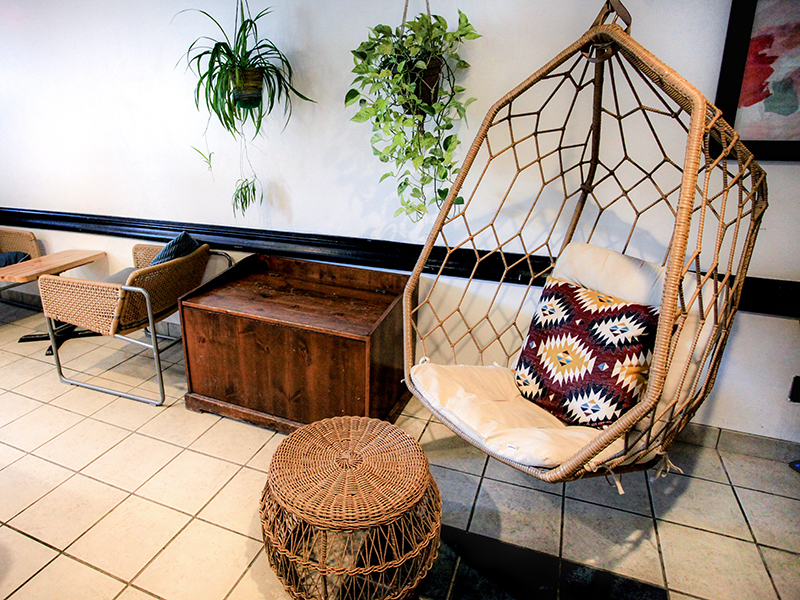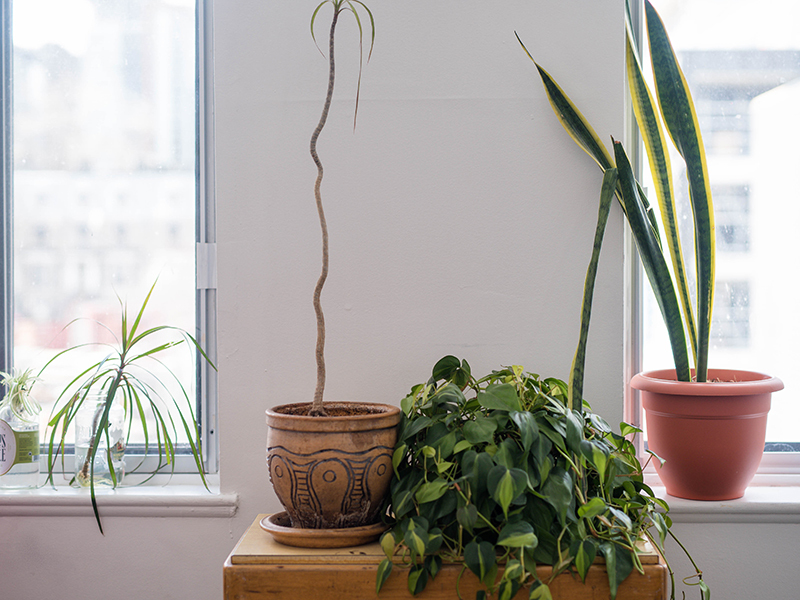 You may also like to read