One Pint To Another: A Journey Of Beer Across Canada
From coast to coast, Canadians are witnessing a revolution that gives beer its credentials as the oldest beverage in the world. In villages and small towns of every region, microbreweries are popping up and revitalizing communities.
These institutions attract new visitors, radiate outside their borders and become sources of local pride. Many of them organize concerts and other cultural activities; microbreweries become meeting places much sexier than the local Tim Hortons! If you travel to an HI hostel, you won't only have to drink Pabst, Molson or Bud: there is always a microbrewery in the area. Because to discover a place is also to drink and celebrate its inhabitants! Here is your guide for your 'hop' through Canada (excuse the terrible beer pun).
Quebec has plenty of microbreweries to discover!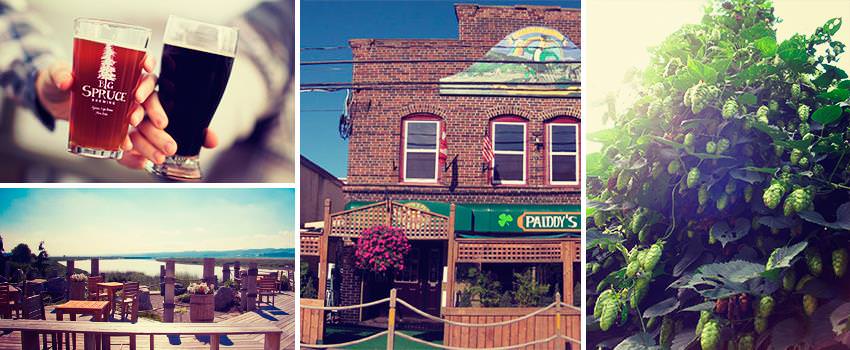 THE MARITIMES (OR PERMISSION TO DRINK LIKE A SAILOR)
Trade fish for hops! A day exploring the dramatic scenery of Cape Breton in Nova Scotia would be incomplete without a glass of Brewing at Big Spruce Company, a microbrewery nearby hostels Cabot Trail (Pleasant Bay) and Cape Breton (Aberdeen), that serves non-pasteurized unfiltered beer. You can also buy by the jug. The hostel Raven Haven (West Springhill) is close to two breweries: Paddy's Brew Pub and Sea Level Brewing and Kentville Company Wolfville, whereas Wentworth is close to Uncle Leo's Company.
We are crazy proud of the craftsmanship behind each beer!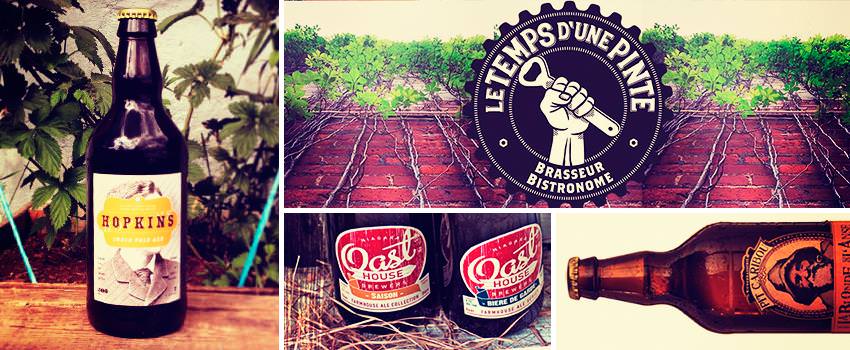 IN QUEBEC AND ONTARIO, NO DRY THROATS TO BE FOUND
With over a hundred breweries booming, Quebec is crazy for beer. In Griffon Aventure you can drink a Pit Caribou out at the hostel bar perched on the sea, but as any trip to Gaspé comprises of at least one visit to Perce Rock, you should go say hi. You can also sip your Pit with whales at Sea Shack, but don't miss the delights of The Captive, a microbrewery in Amqui Matapedia Valley which distributes only in the region. 
How about a cold one ?
At Rivière-du-Loup, the Maniacs Brewing brew seven varieties of beer, and a getaway in Kamouraska will lead you to the Match Head where you enjoy your pint directly on the river and its just indescribable sunsets sun. The most beautiful thing about Le temps d'une pint, in downtown Trois-Rivières, is that you can have lunch, dinner, and supper at the same time - since the microbrewery is a cooperative which also acts as a cafe and bistro. In addition, it now offers 15% discount to HI card holders! Our new hostel Sherbrooke is conveniently located walking distance from microbreweries Boquébière and Siboire, but the Eastern Townships are also full of institutions like the brewery Dunham. 
Say what you want about the authenticity of the Mont-Tremblant resort, but you can be drinking real ale in the microbrewery La Diable, and continue to St. Arnould of St-Jovite. If you go to Petite-Nation for a concert, you will only find beer from Quebec breweries at the venue, and you're right next to a brewery that you can visit on the way in. You just need to cross to Ontario to visit Beau's All Natural Brewery, which you can also try at the bar at the Prison Hostel in Ottawa.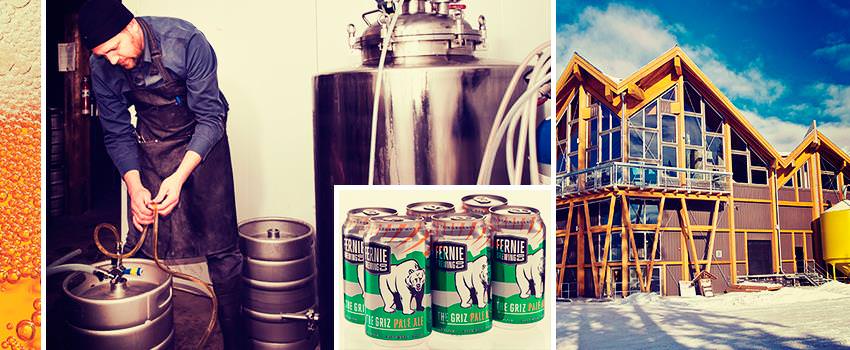 A BEER ON A MOUNTAIN PEAK OR WITH YOUR FEET IN THE PACIFIC
In the west, each outdoor adventure can end with a local beer, brewed with love. The Bear Hill Brewing Company operates two separate breweries in Banff and Jasper: Banff Ave. Brewing Co. and the Jasper Brewing Co. These institutions also feature beer cocktails. In Canmore The beers from Grizzly Paw Brewing Company are only brewed with water from mountain glaciers. (And before going to bed, drink a lot of tap water. You're Welcome.) 
At the heart of the rockies, you won't suffer from thirst - Fernie houses the Fernie Brewing Company, Nelson - Nelson Brewing Company and Penticton - the Cannery Brewing. At the end of the world, Prince Rupert, where the coastal mountains plunge into the Pacific, try out Wheelhouse Brewing Co. Tofino on Vancouver Island, has its Tofino Brewing Company, and Nanaimo is doubly served with Longwood Brewpub and Wolf Brewing Company.
It's impossible to describe the taste of beer from microbreweries that bring the art of beer to new heights. You must go to meet these exceptional brewers, discover products that make traveling and the places and people that have inspired all their names fun and creative. Cheers!
This article is part of the
Issue 2
Roadtrippin'
You may also like to read